Happy New Years Eve everyone! I really love celebrating New Years every year. It's a great excuse to get all dressed up and go out and have lots of fun. And of course, a holiday appropriate manicure always goes along with that. So today I am taking a break from the Ciate Mini Mani Month box to show you my NYE nails.
My very awesome brother, David, got me some awesome Lippman's for Chanukkah this year. Told you he was awesome. I decided Ray of Light was the perfect NYE polish
Ray of Light is dark purple jelly with orange flakies, that reflect a bit of green in the right light. Application wasn't bad, this is 2 thick coats. Ray of Light dries matte, which is awesome for a flakie polish.
In order to really take this mani to NYE status, I added a glitter gradient using Lynderella The Stars on her Eyes.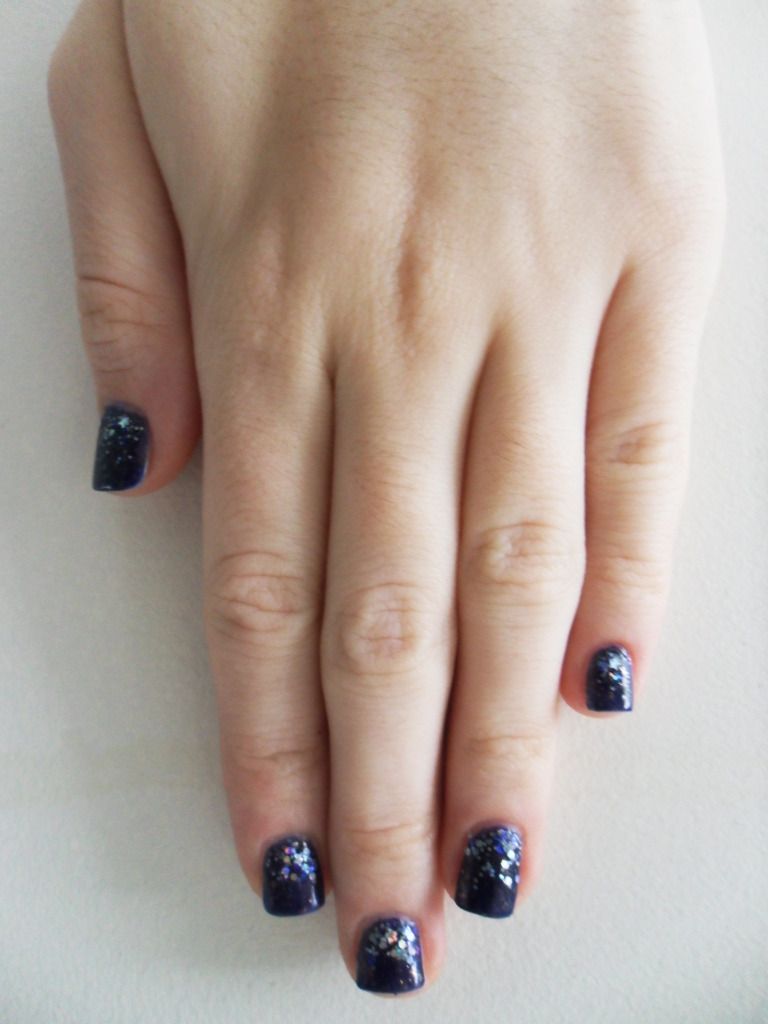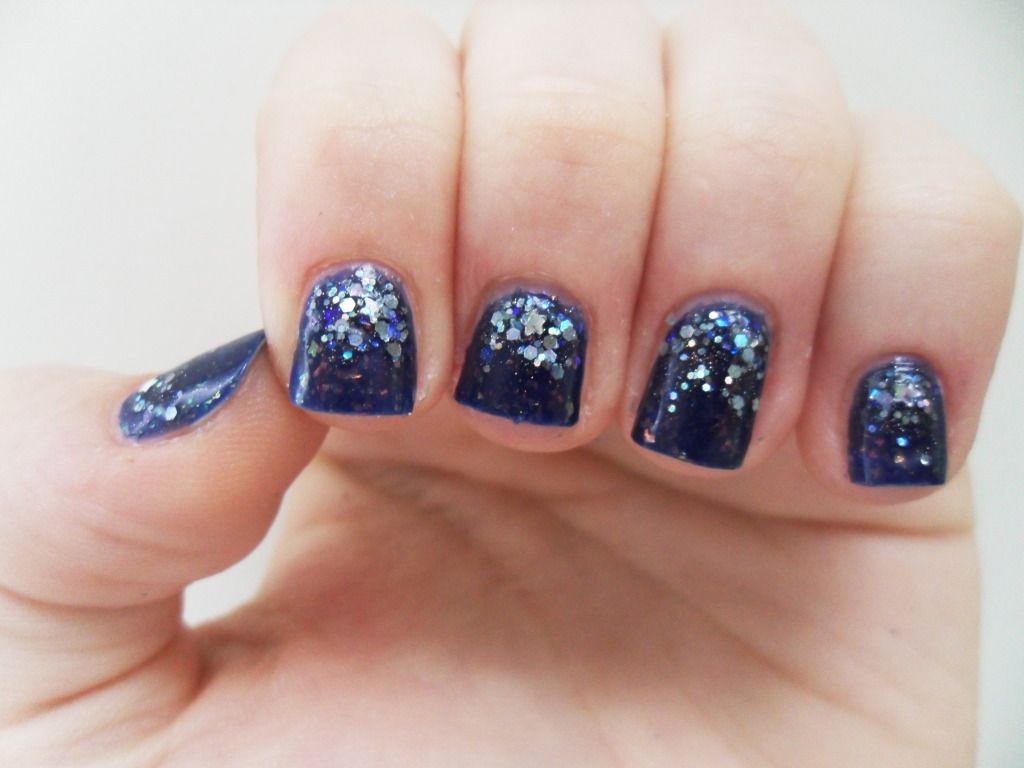 I topped this off with Lippmann's Addicted to Speed top coat, also given to me by my brother. I have to say this is the BEST top coat I have ever. It dried faster than other top coats, and it really set in my polish solid.
Here's what I used: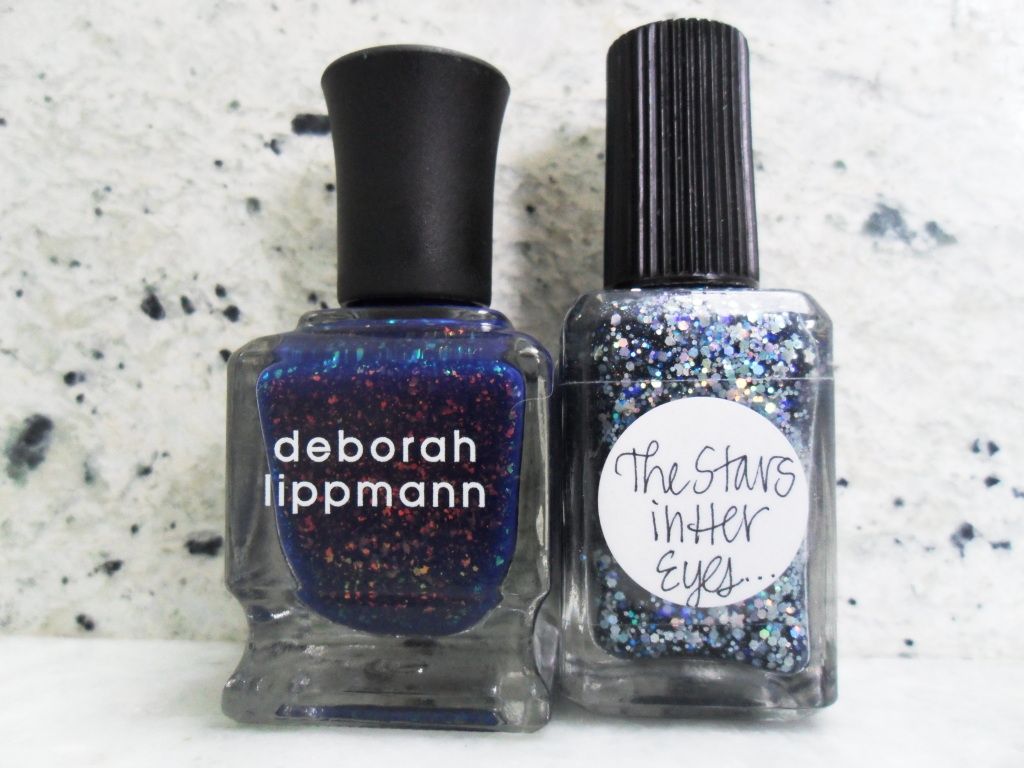 Deborah Lippmann in Ray of Light
Lynderella in The Stars in her Eyes
I love how this came out! And I finally mastered the glitter gradient down! All thanks to the WAH book of nail art that I got from my mom, which gave me some great tips on a glitter gradient. Now I just need to work on my regular gradients, bleh.
This mani is full of sparkle, and it really catches the light. I think its super festive for NYE!
I hope you all have a safe and fun New Years Eve and a healthy new year. See you all next year! ;)
Claws up!