My 100 post giveaway ends soon! Remember you can get more entries everyday!
Using the crackle polish in my last mani really made me remember why I love it so much! It is such a cool affect that I have never see recreated by any other method of nail art. I am also going to just ignore that most of the people reading this hate crackle. I love it and I'm proud, I will scream it from the rooftops so all of the blogosphere can hear me! Ok I think I excited myself a bit too much...
The inspiration from this mani came from this photo I found on Google: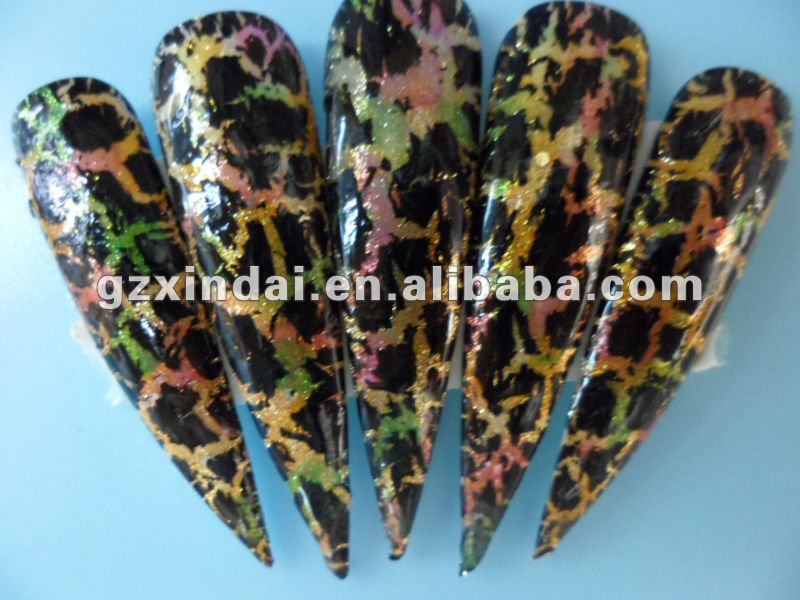 And while my nails are not that long or pointy, I loved this version of a crackle mani.
I started by dabbing on blobs of pink, green, and yellow polish in a random pattern. It was actually really fun! It had no rhyme or reason. I made sure to fill in all the blank spaces with the polish and even layered the spots for more even coverage. Then a swipe of micro glitter polish on top. I have heard rumors that crackle doesn't work over glitter, so I added some SV for good measure, before I painted on the crackle.
It was hard to capture the glitter in pictures, but I managed to here. Its more noticeable in person.
Ahh I love this! It looked like I layered multiple kinds of crackle. I think it is a really complex look that is super seat to do.
Here is what I used:
Sally Hansen Xtreme Wear in Bubble Gum Pink
Revlon Top Speed in Jaded
Sinful Colors in Unicorn
Milani in Diamond Dazzle
OPI in Black Shatter
What do you think of this mosaic crackle look?
Claws up!