Hey guys. Sorry this mani is a bit late. Ben is visiting me this weekend and I didn't have much time to care for my
baby
blog. We have been pretty busy this weekend. My mom got me horseback riding lessons for me as an early birthday gift. It was really fun, I have never been horseback riding more than just following a line in a trail. It was fun to learn how to steer and trot. We are taking a relax day today so I finally have some time to post and catch up on blog reading.
As you all know I am
terrible at gradients
but I thought I'd try it again in honor of the best holiday ever. Overall...it still came out terrible. As guess as a nail artist there are some techniques we are really good at, and some we just can't seem to master.
I really loved these too polishes. The orange is Color Club Sparkle and Soar which is a stunning orange polish with gold shimmer which really catches the light. I thought it would look great paired with Sally Hansen Insta-dri In a Flurry. In a Flurry is an amazing black polish with blue, purple, and green shimmer. I am seriously in love with it. I really need to just wear it on its own so I can show you the amazingness.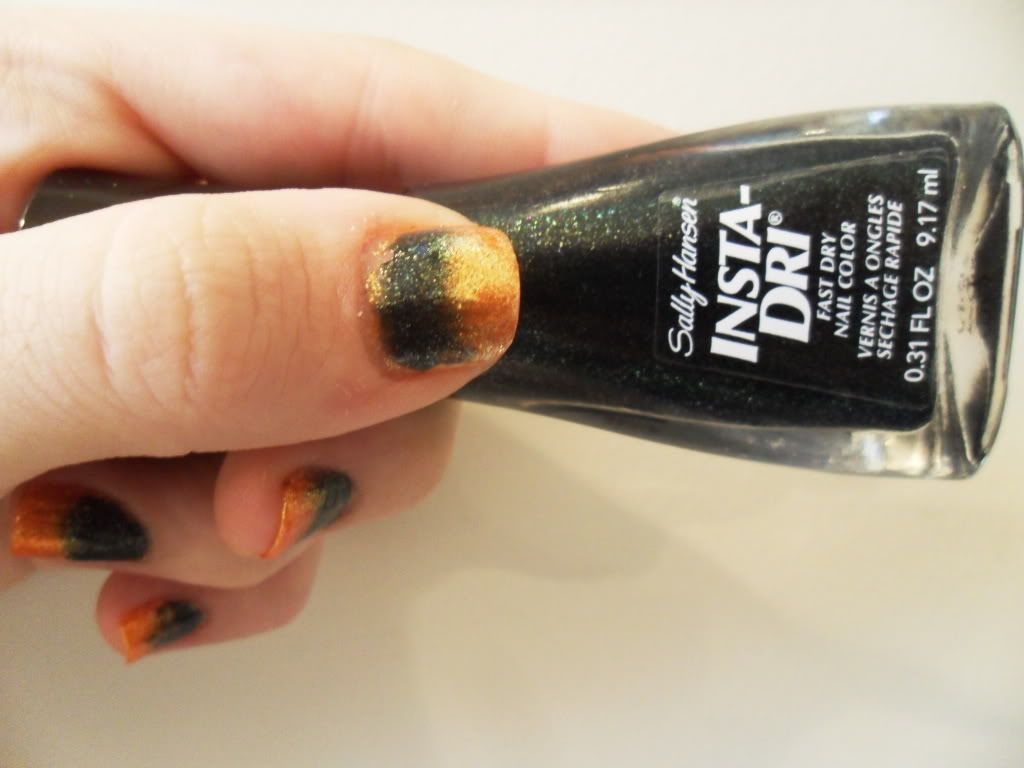 I have tried a number of gradient methods and none of them seem to work for me. I think My thumb came out decent, but it doesn't look too gradienty, more like a 50/50 mani. Yes, I did just say "gradienty."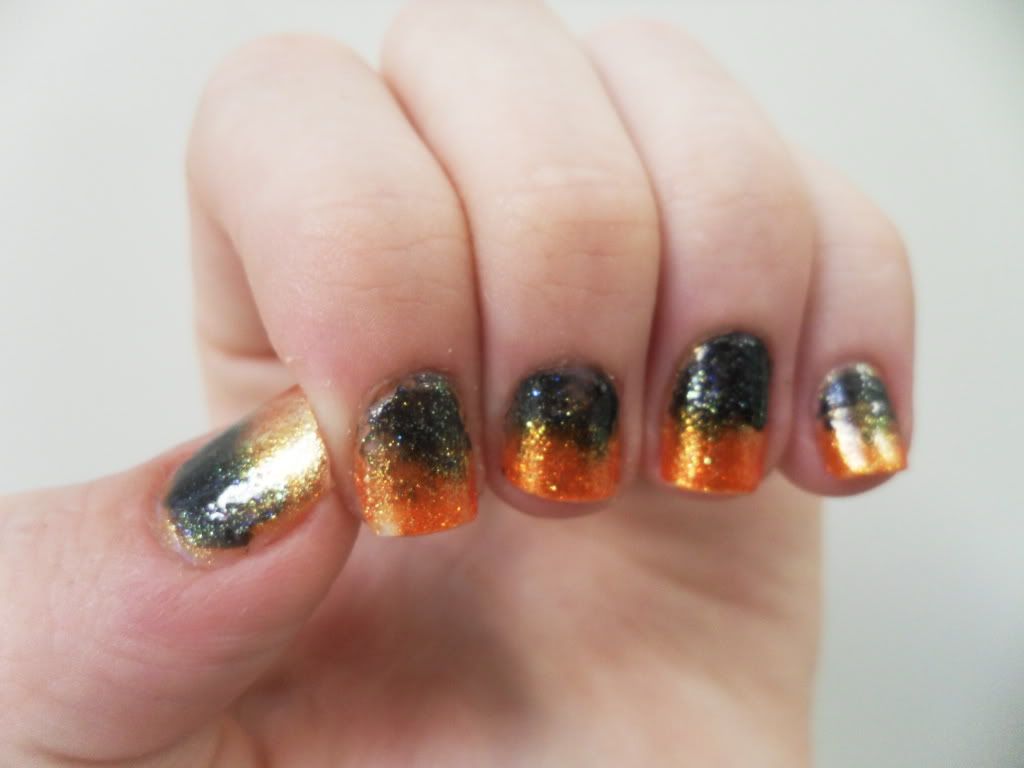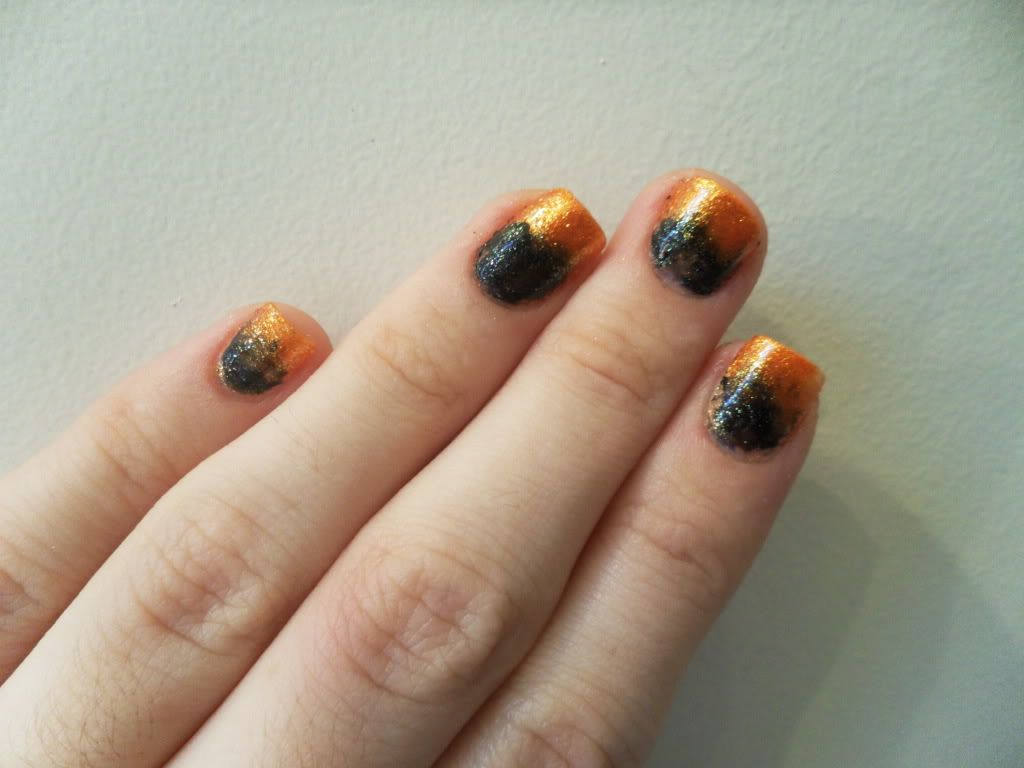 Here is what I used:
Color Club in Sparkle and Soar
Sally Hansen Insta-Dri in In a Flurry
Overall I adore these colors on thier own, but I was pretty much a fail making them into a gradient. I guess I will try something different to show the beauty of these Halloween colors.
Do you think this gradient was a fail? Do you have any nail techniques that you just can't seem to master?
Claws up!