Hello hello! Sorry for today's late post, but better late then never! I am continuing October's month of Halloween manis with a glitter gradient. Last year I picked up a Pumpking Nail Enamel in an orange glitter (no named). I don't even like orange but I loved that the bottle had a jack-o-lantern on it sooooo I got it. Plus I thought it would look awesome over black for a Halloween mani. And that is just what I did. For 3 weeks I wore this orange glitter over black for some Halloween pride. Well its a year later and I don't know how I ever wore one look for 3 solid weeks, but I knew at least one mani this month needed to include it. Instead of just the orange glitter on top of black, I decided to try a glitter gradient with it.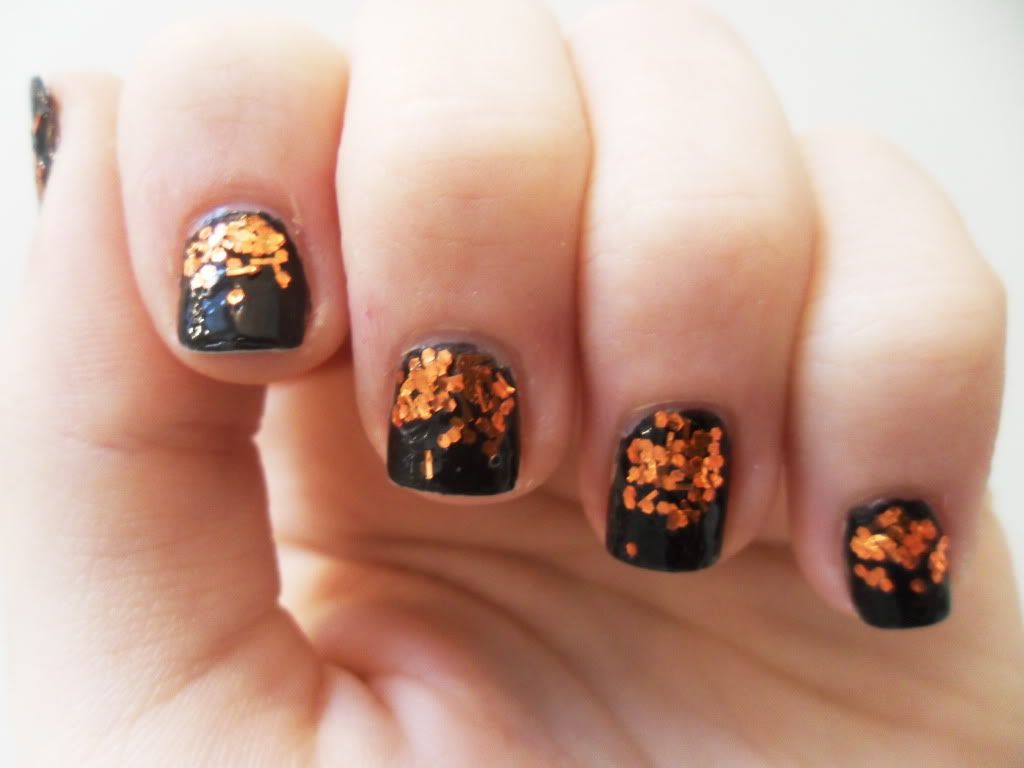 AWESOME jack-o-lantern bottle!
Here's what I used: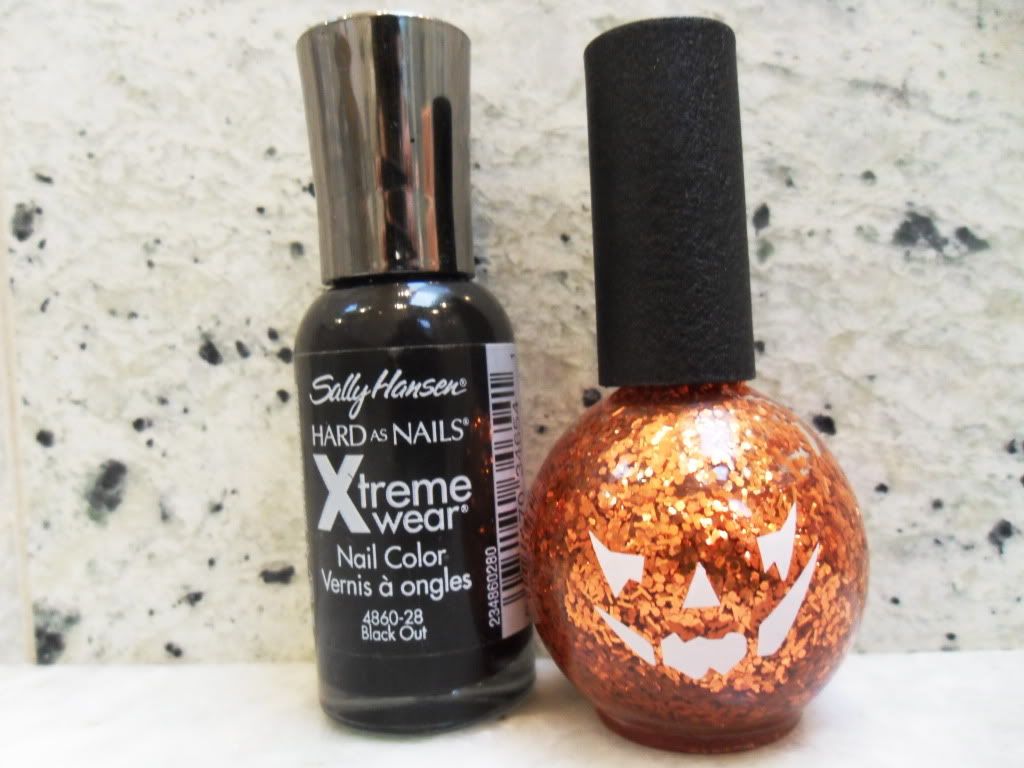 Sally Hansen Xtreme Wear in Black Out
Pumpkin Nail Enamel in Orange Glitter (unnamed)
I think it came out pretty cool! It reminds me of embers from a fire at night, which I guess is Halloweeny. Yes, Halloweeny is a word.
What you you think of this Halloween glitter gradient and Pumpkin Nail Enamel?
Claws Up!