Hey everyone! Halloween is finally coming up soon and I am so excited! However I pretty much consider all off October to be Halloween, but most people are not as crazy as I am. And what can be more Halloween than jack-o-lanterns? But if you're me than they are Jacquie-o-lanterns! Get it? Hardy har har.
I freehand this design using only a small dotting tool. I started with my orange base, then I dragged the dotting tool with black polish in triangle shapes and zig zag shapes to make the faces. Finally I added a small green like on top for the stem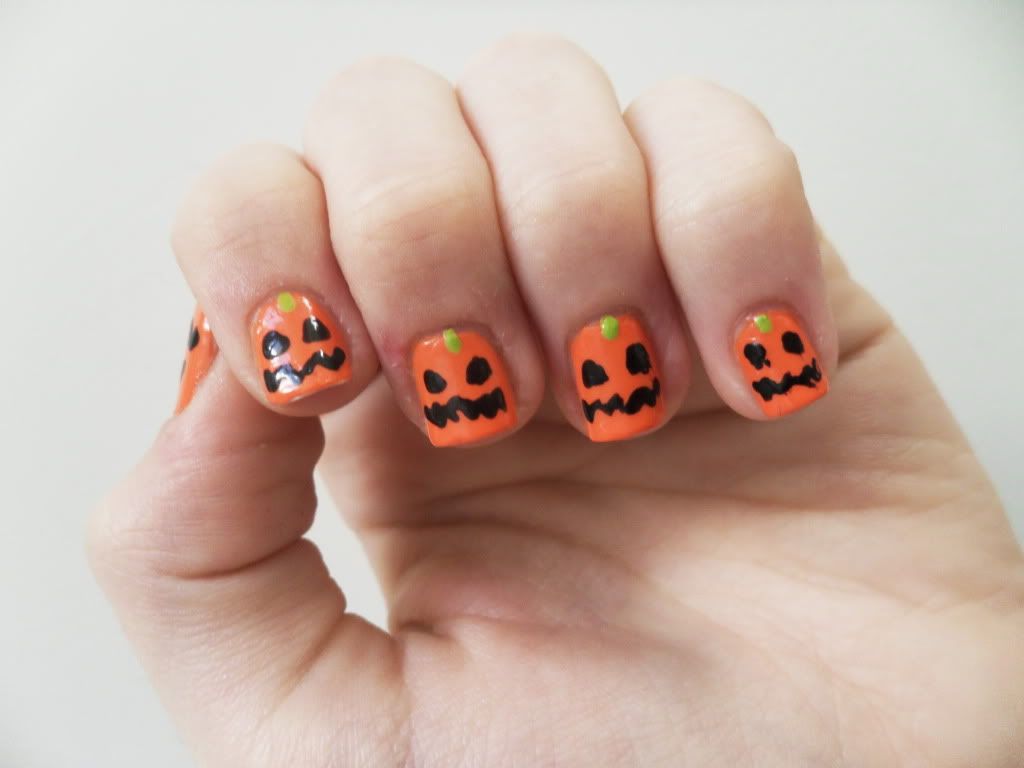 Here's what I used:
Sally Hansen Xtreme Wear in Sun Kissed
Sally Hansen Xtreme Wear in Black Out
Spoiled in I Only Eat Salads
I have to say I love how this came out! It was really simple to do but still looks awesome! I was getting lots of compliments at work too!
What do you think of this jack-o-lantern mani?
Claws up!