Hello everyone! How has your Halloween month been going? I'm sad its already half way over since its my favorite month. But that just means Halloween is coming up soon, which also means my birthday is coming up soon too!
Recently my mom picked me up some Revlon nail stencils in skulls and crossbones. I had been waiting to use them until October for a Halloween mani. I decided to skittle it up in different combinations of Halloween colors.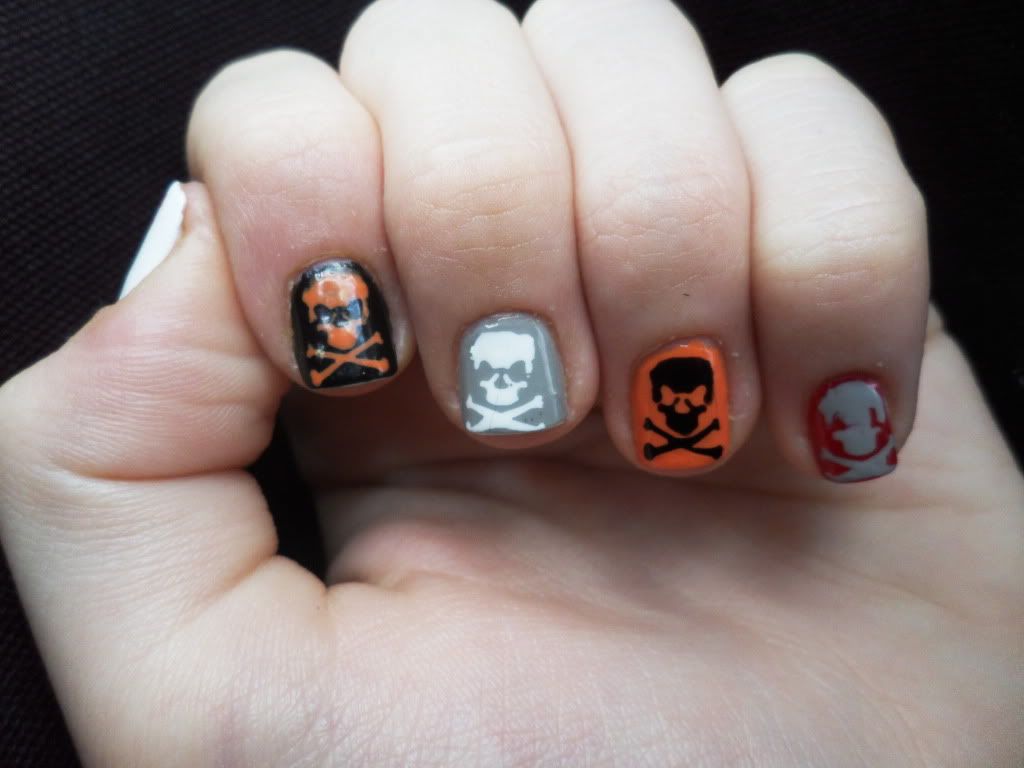 I started with skittles in white, black, grey, orange, and red. Once they were dry I applied the stencils and painted them with a color I thought would go well with the base color. These stencils were awesome! They were really thin and soft plastic and stuck on well without being too sticky. I hate when I use tape and when I peal it off some of my base color peals off too, but that didn't happen at all with these. Also the lines were extremely clear and crisp! I thought with such a small and intricate design, the polish would smudge or bleed when I took off the stencils but that didn't happen at all. I will definitely be picking up more of these in the future!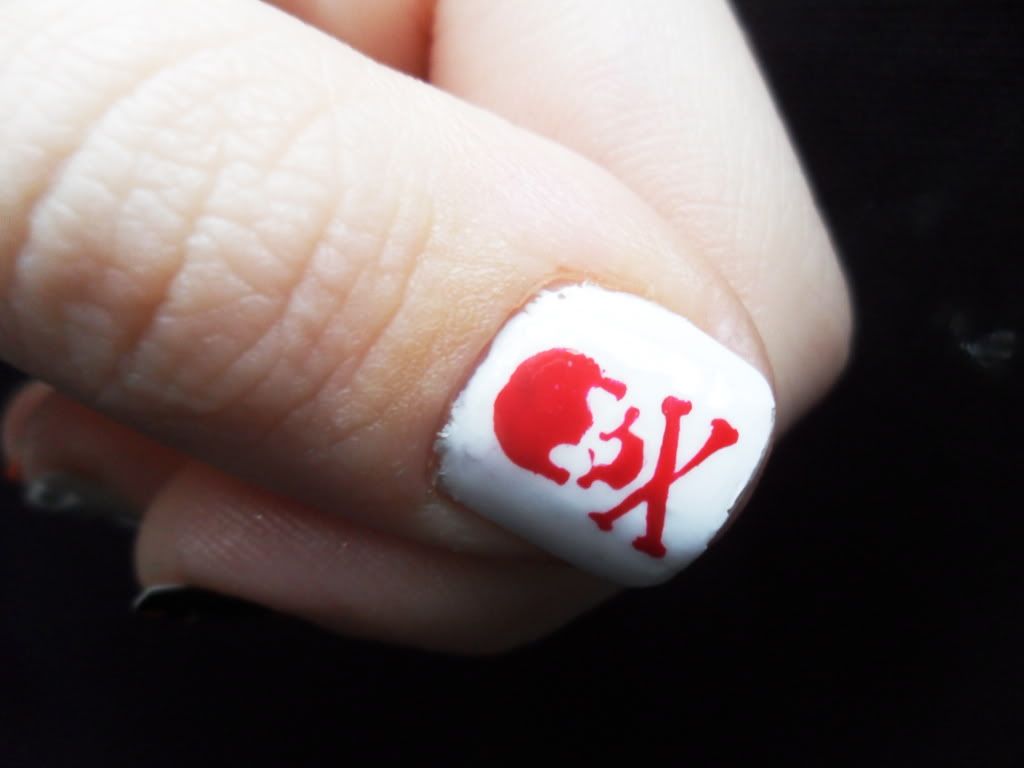 Here's what I used: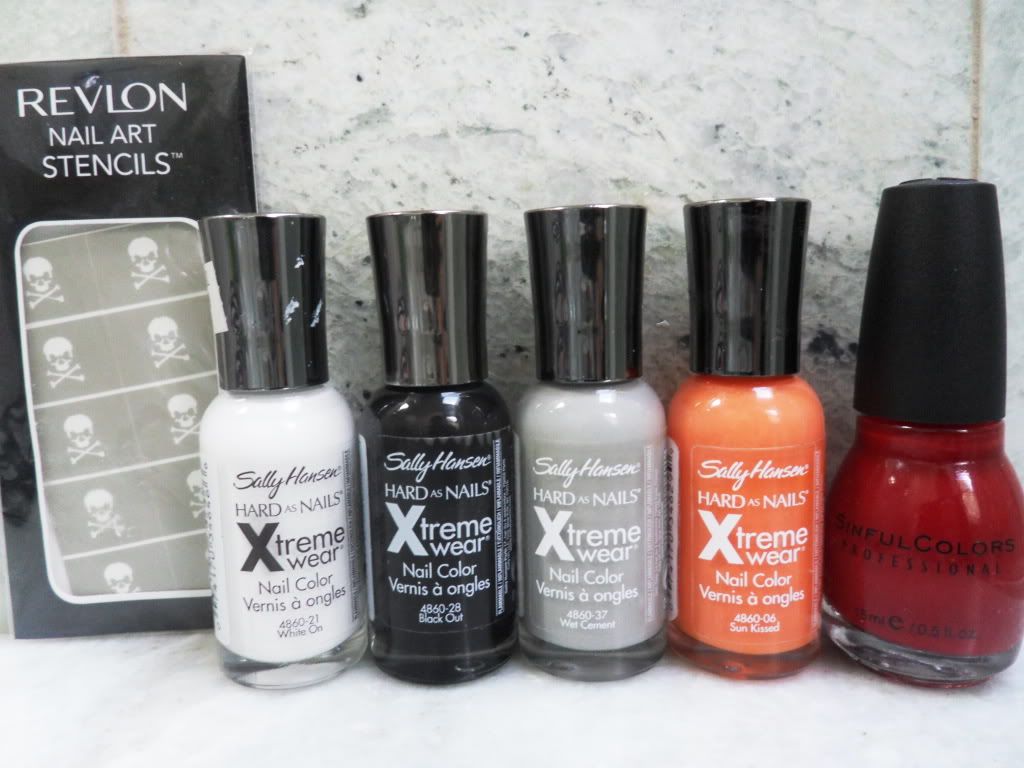 Sally Hansen Xtreme Wear in White On
Sally Hansen Xtreme Wear in Black Out
Sally Hansen Xtreme Wear in Wet Cement
Sally Hansen Xtreme Wear in Sun Kissed
Sinful Colors in Ruby Ruby
Also, on Saturday my mom and I took my dog Gizmo to a doggy Halloween party at a local dog park. We dressed him up as a pirate and coincidentally my nails matched his costume! Yay Halloween matching!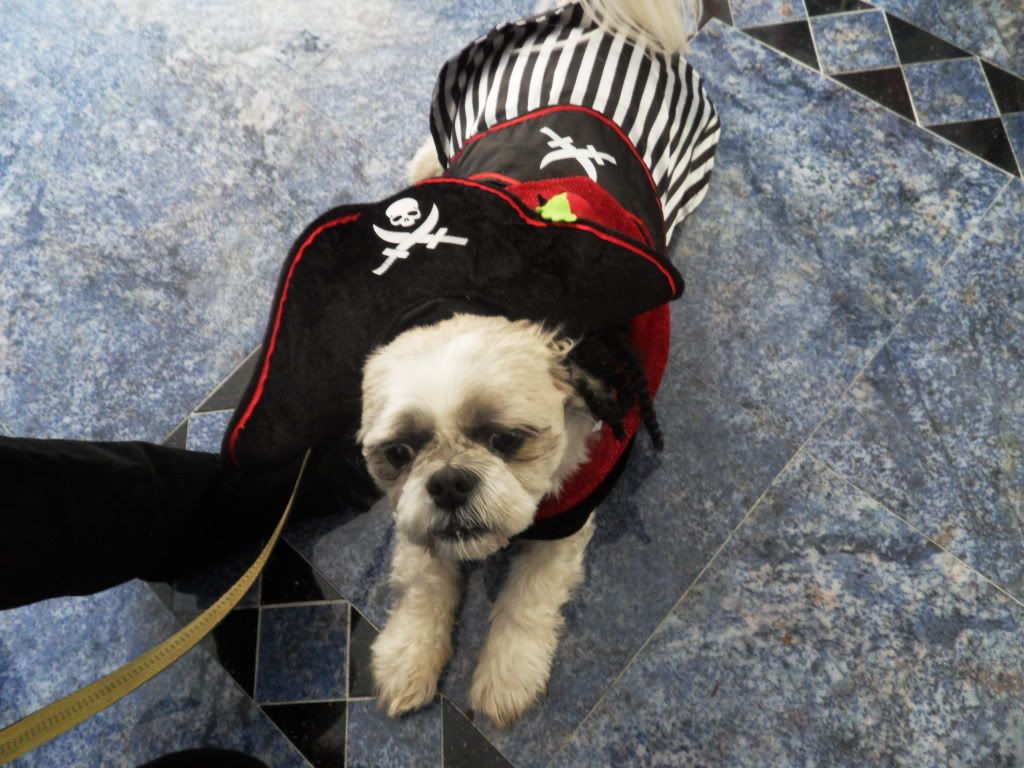 Have you ever tried Revlon nail art stencils? What do you think of my Halloween Skull Skittles look?
Claws up!