Hey everyone! Another cool October day means another Halloween manicure! I decided to opt out of the traditional orange and black mani for today and this time go for a Halloween monster: zombies! I'm not a big zombie person, but getting close to Halloween is making me love ghosts, skeletons, and all things creepy.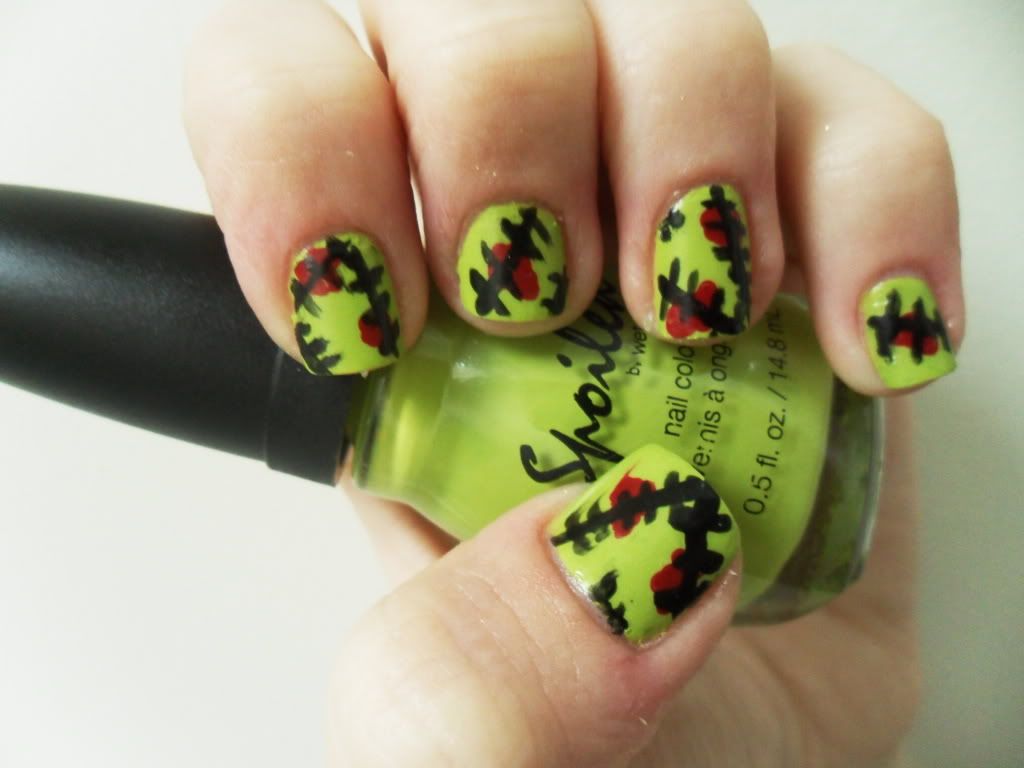 I decided these zombies would be the glowing-green-radioactive-toxic-waste-spill kind instead of the rotten-decaying-falling-off-skin kind. You know what I mean right? Good! I started with a bright green base. then with a dotting tool I made random red blotches for the blood. I finished with some cut and scar markings. You know, because that's what zombies have.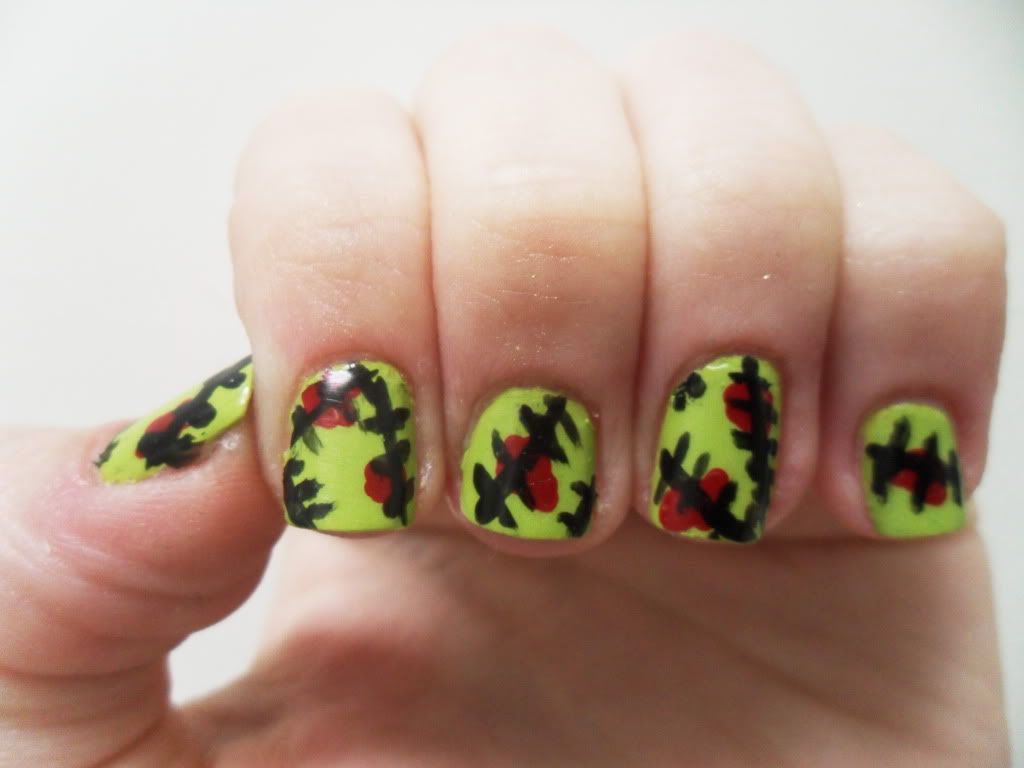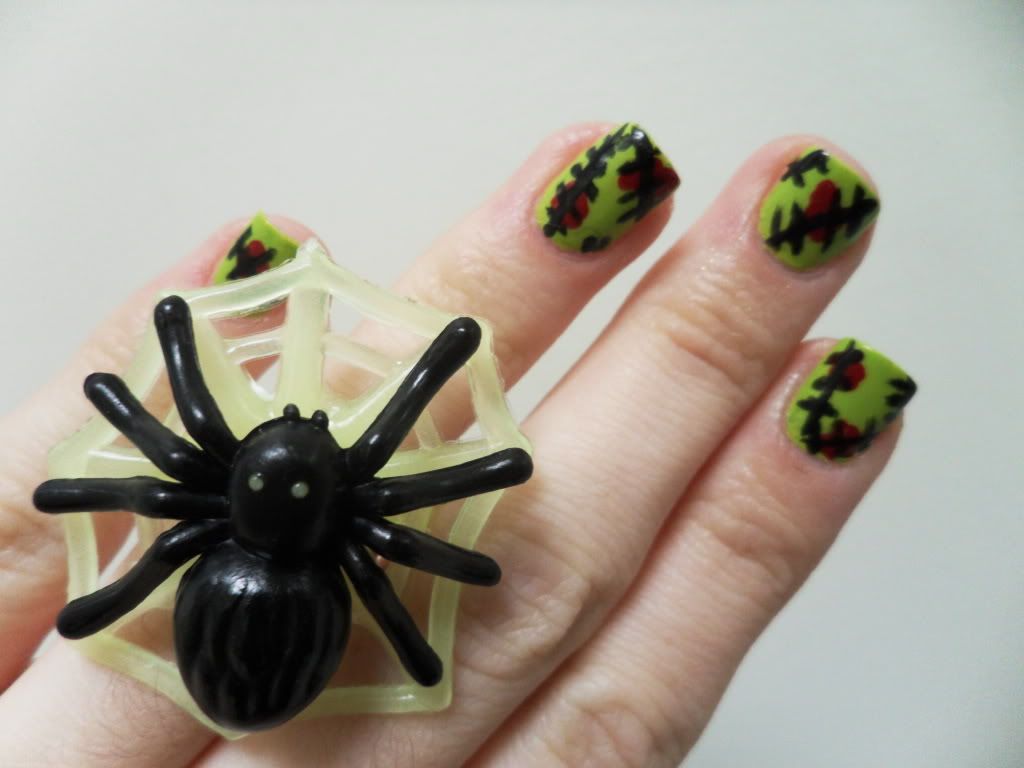 My dad got me some Halloween cupcakes and one came with a glow in the dark spider ring! I thought it was an appropriate accessory for these zombie nails.
Here's what I used: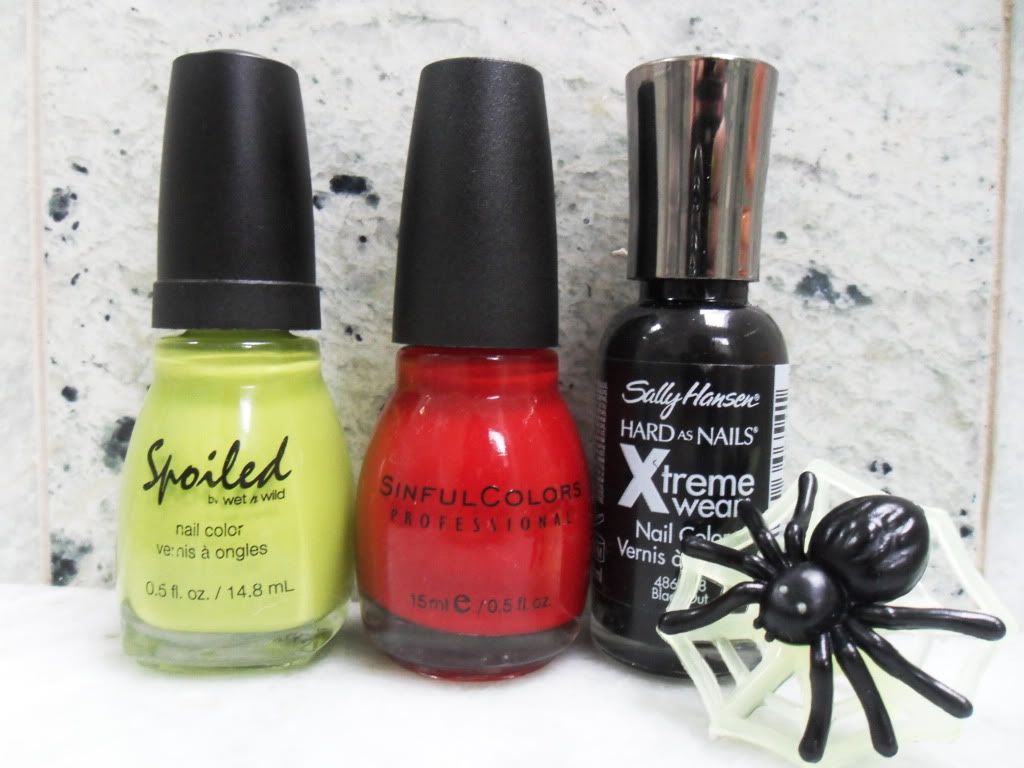 Spoiled in I Only Eat Salads
Sinful Colors in Ruby Ruby
Sally Hansen Xtreme Wear in Black Out
I think this is my favorite Halloween look so far, maybe one of my favorites I have ever done! What do you think of this zombie mani?
Claws up!