Hey everyone! I am back from my birthday trip to PA and ready to get back to some blogging! I took about 200 photos! So
I have been sorting through them, and soon I'll get to editing them, that way I can finally post again. I am also going to Florida in a few days, so the goal is to get all my birthday posts done before then (and hopefully actually find time to paint my nails).
So for today's post I am going to share with you all the birthday gifts I got! Yay hauls!
A sister card from my doggy, and a mommy card from my cat! I have the best
pets
family!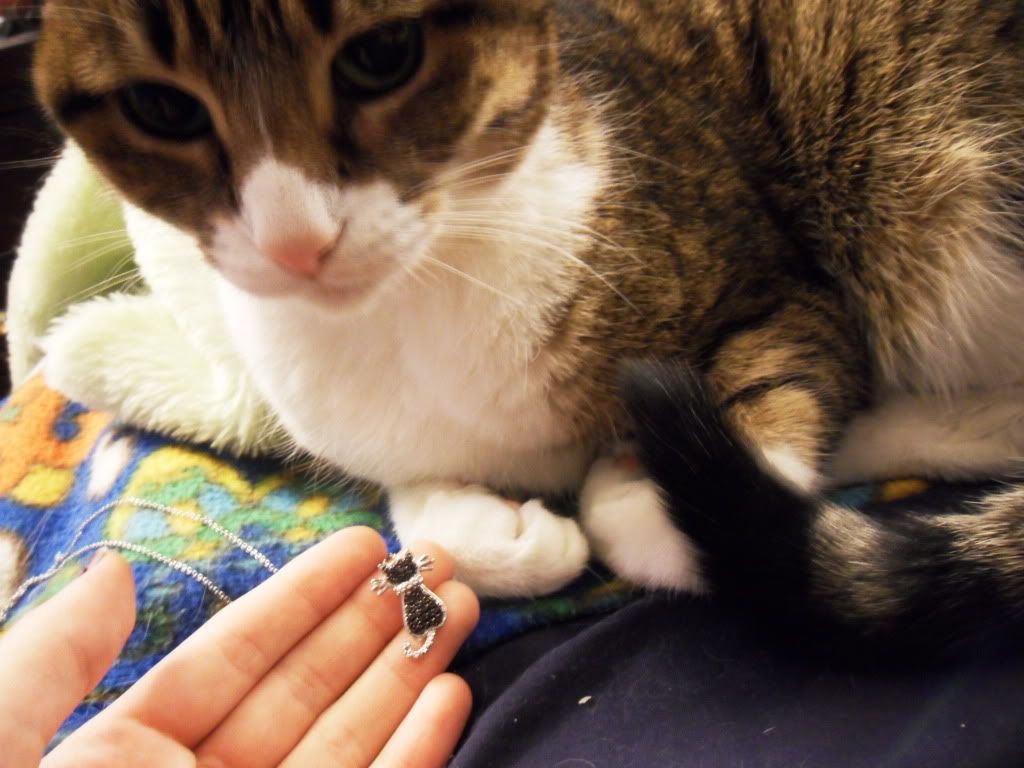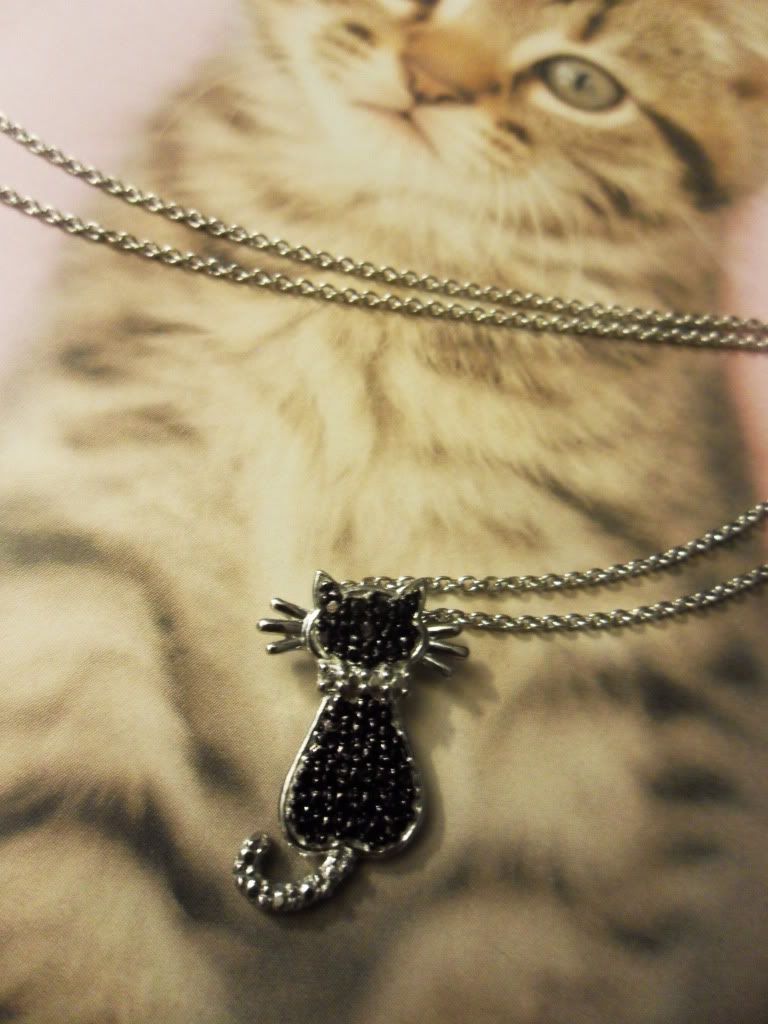 I love this black cat necklace that Muffin got for me.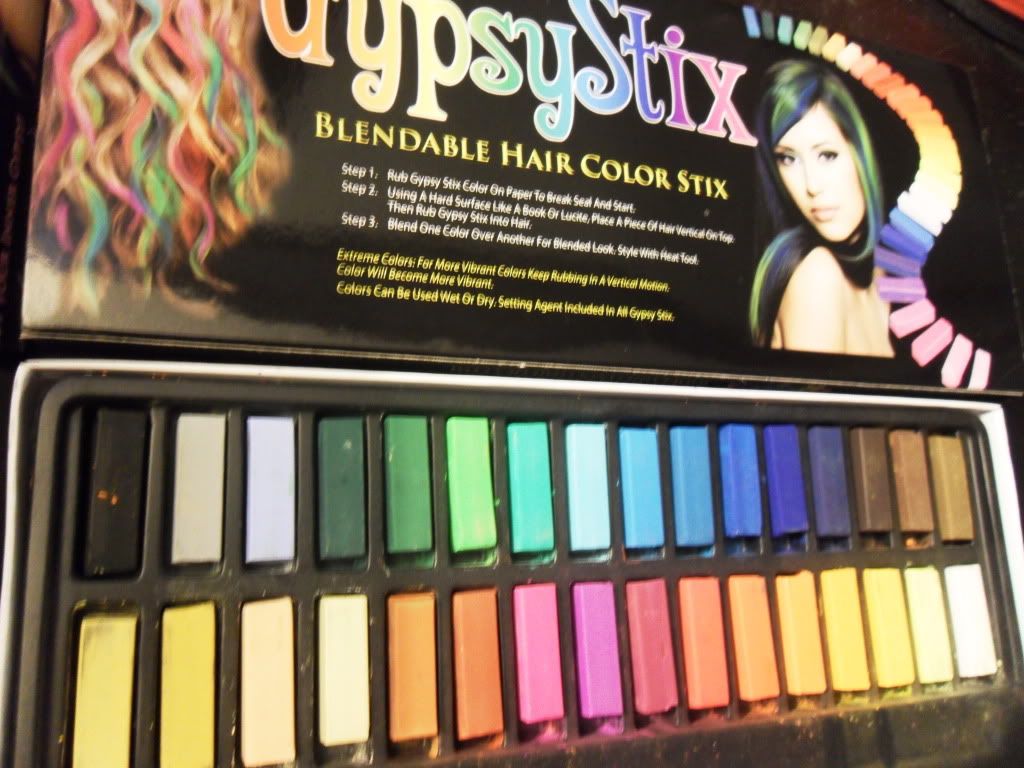 Hair color sticks!!! I saw these on the Born Pretty Store's website and I wanted them so badly! How did my mom know? They are temporary hair dye sticks, so cool!
DEBORAH LIPPMANN EDGE OF GLORY!!!! Ahhhh I wanted these since they came out for Lady Gaga's workshop last year! My knows my love of all things nails and Lady Gaga!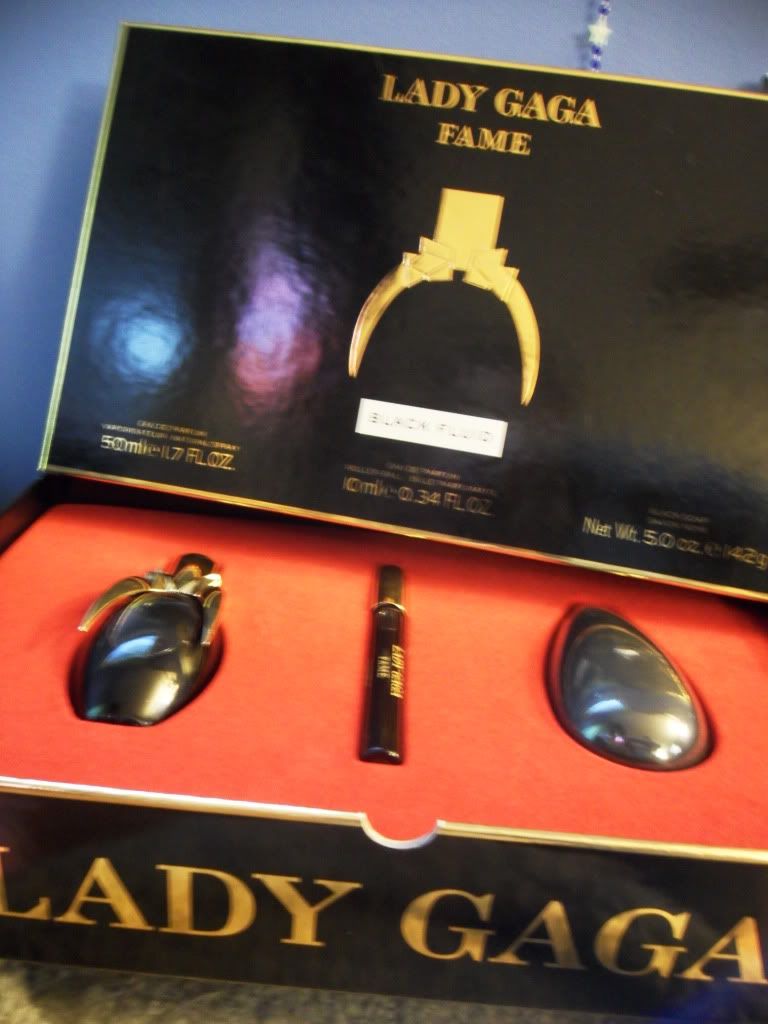 Annnnnd for the best gift ever from the best brother in the world! Lady Gaga's perfume, Fame. It came in a awesome box with the perfume a travel size, and the soap! It smells AMAZING! Like a hug from Lady Gaga. Mmmm.
And then Ben got me...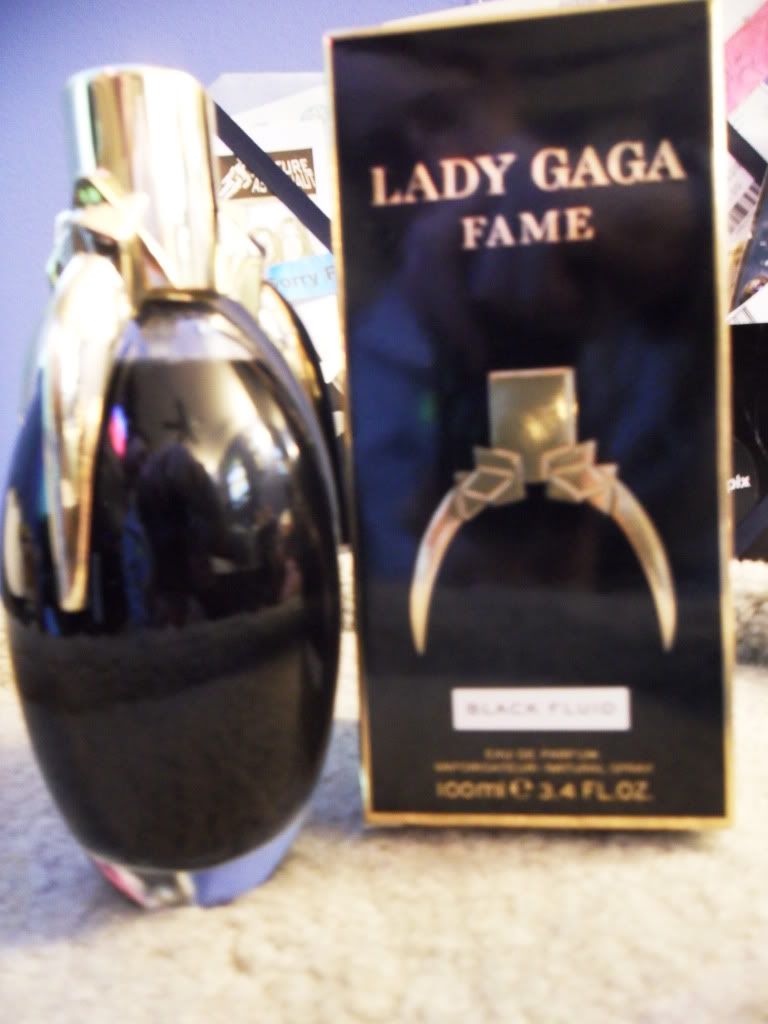 Lady Gaga Fame! I guess great minds think alike :-P The more the better, I love this stuff. I hope I never run out!
Ben also got me a beautiful pink rose and 2 delicious cupcakes (Reese's and Snickerdoodle). Thank you Ben, I love them!
I also got...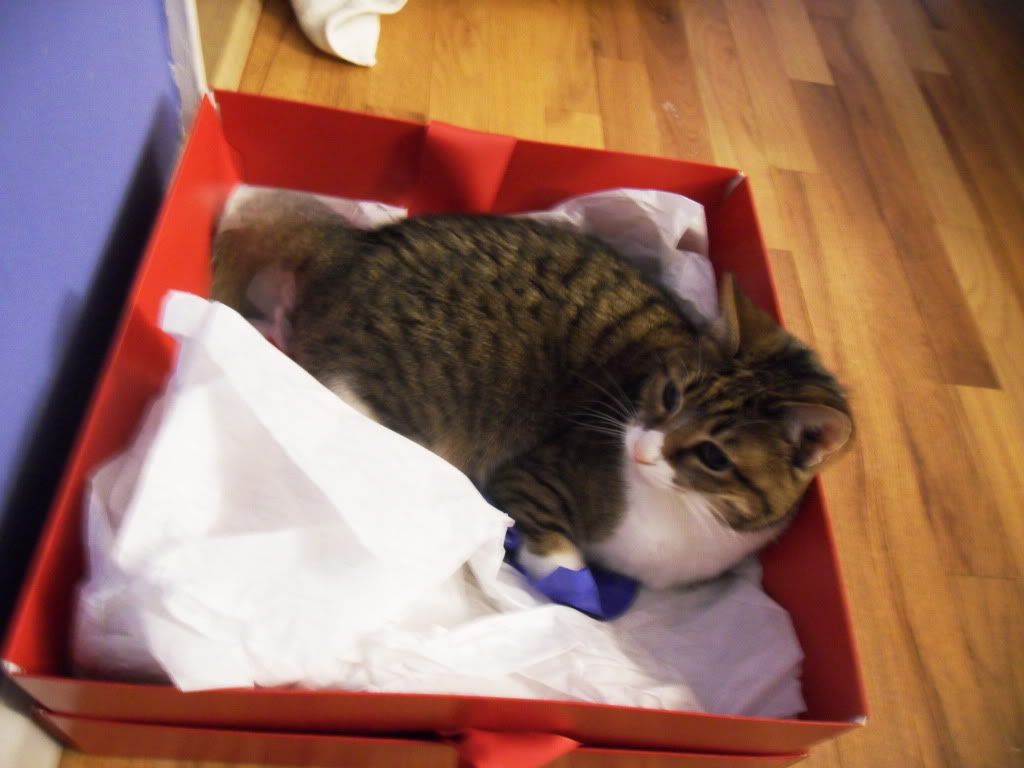 My OWN cat in a box? Muffin what are you doing in my Macy's box? Silly kitty!
My dad ended up deciding to pay for my Born This Way Ball tickets!! Ah best dad ever! And his girlfriend Debbie, got me this adorable plaque that says "All you need is love...and a cat!" Couldn't agree more! I also got a check and a sweet card from my Grandpa.
I just wanted to thank everyone for all the amazing birthday wishes I got and all the gifts. I love and appreciate every single one of them! Love you guys!
What do you think of my birthday haul? Are you excited for some more birthday and Halloween posts this week?
Claws up!