Hey ladies! I have a very exciting post for today! As
you guys know
my mom got me Debroah Lippmann's Edge of Glory nail polish for my birthday. Why is this so exciting? Well Deborah Lippmann made this set of polished for Lady Gaga's Workshop at Barney's department store last year. I wanted it so badly, but it was just a bit to expensive for me. So I was thrilled when a year later, it ends up in my hands, thank you mom!
However, this wont be the first time this duo appears on my blog. The lovely Jessica from
Nail Polish Anonymous
guest posted on my blog to show us
her swatches
of Edge of Glory. But that wont stop me from showing you how this baby looks on my fingers. Sadly, my nails had a bad week, and I suffered three breaks on my swatching hand. Poor little hand. Although I do like dark polish on short nails better, so I guess it was a sign for me to try these polishes.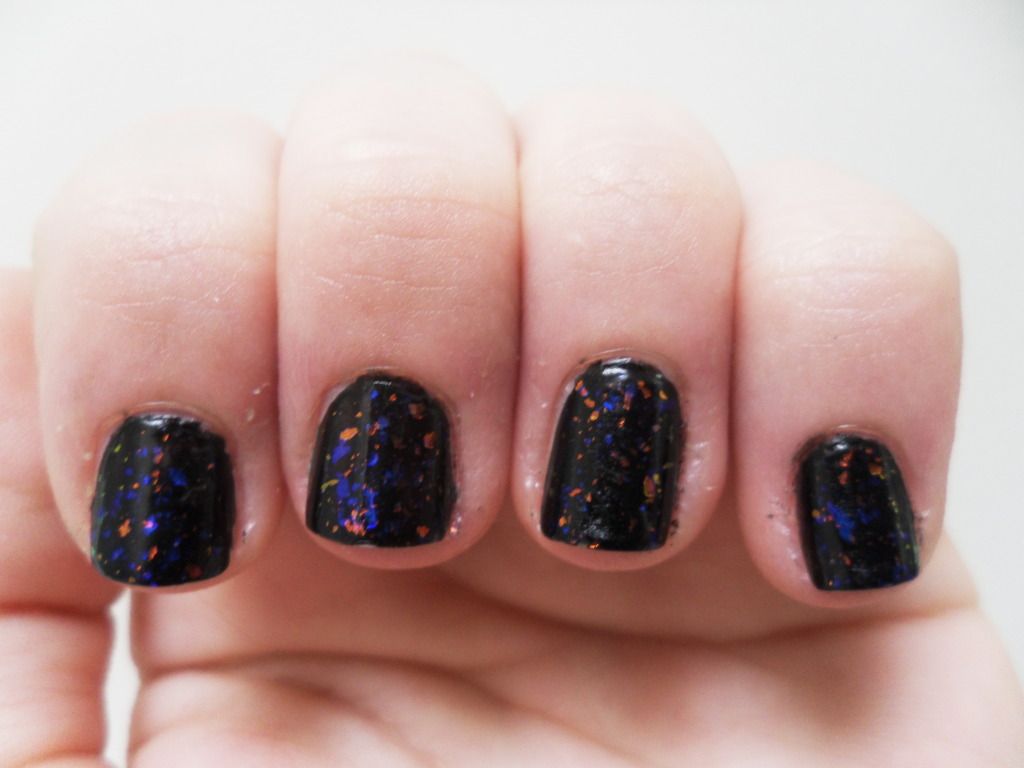 Edge of Glory advertises itself as a two step 3D holographic polish. However, we all know that these would be called flakies, not a holo. In the box you get a black base polish, and a flakie top coat, because we all know flakies really come to life on top of black.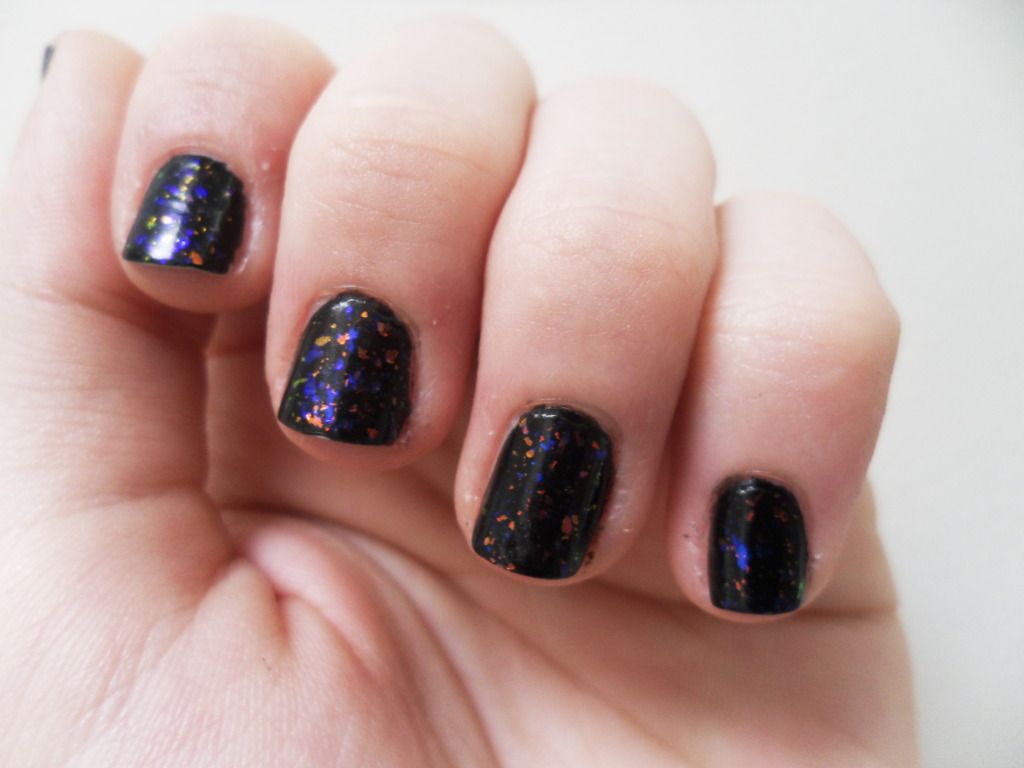 As any Limmpann polish, the formula is perfect! The black went on so smooth. Here I am showing two coats of the black base, and two coats of the flakies, just for some extra pop. Once the flakie top coat is applied, you can see a majority of purple and orange, with a bit of yellow and blue hidden. I wouldn't call this the most unique polish, but it is definitely pretty! And anything Lady Gaga is a win in my book!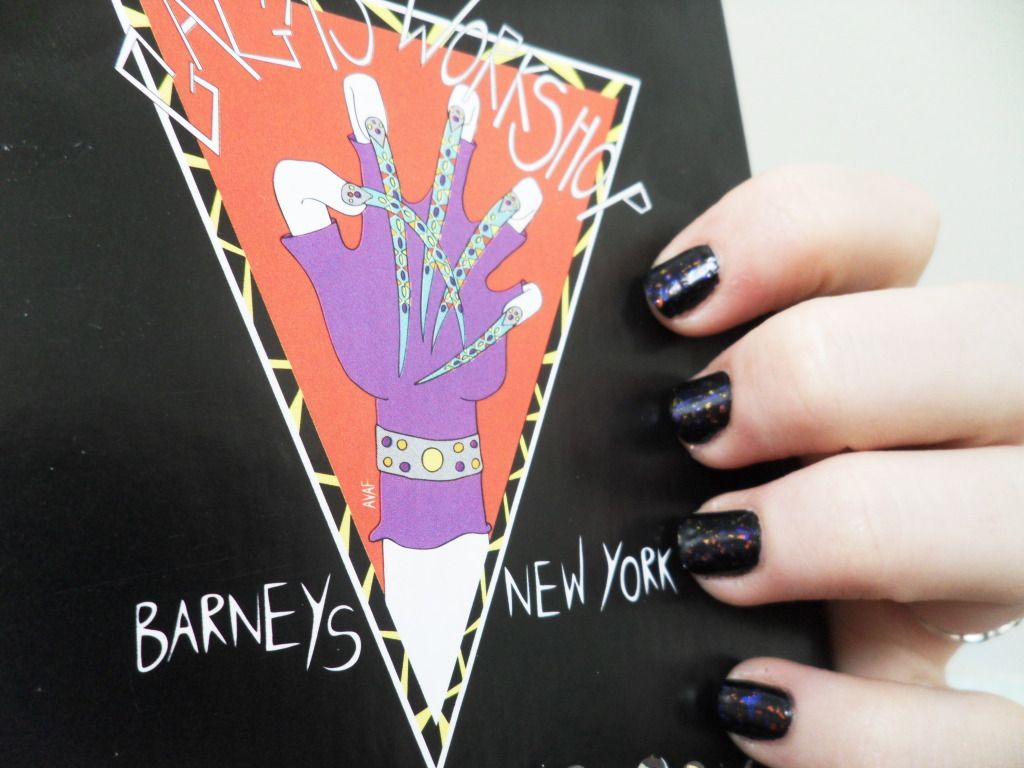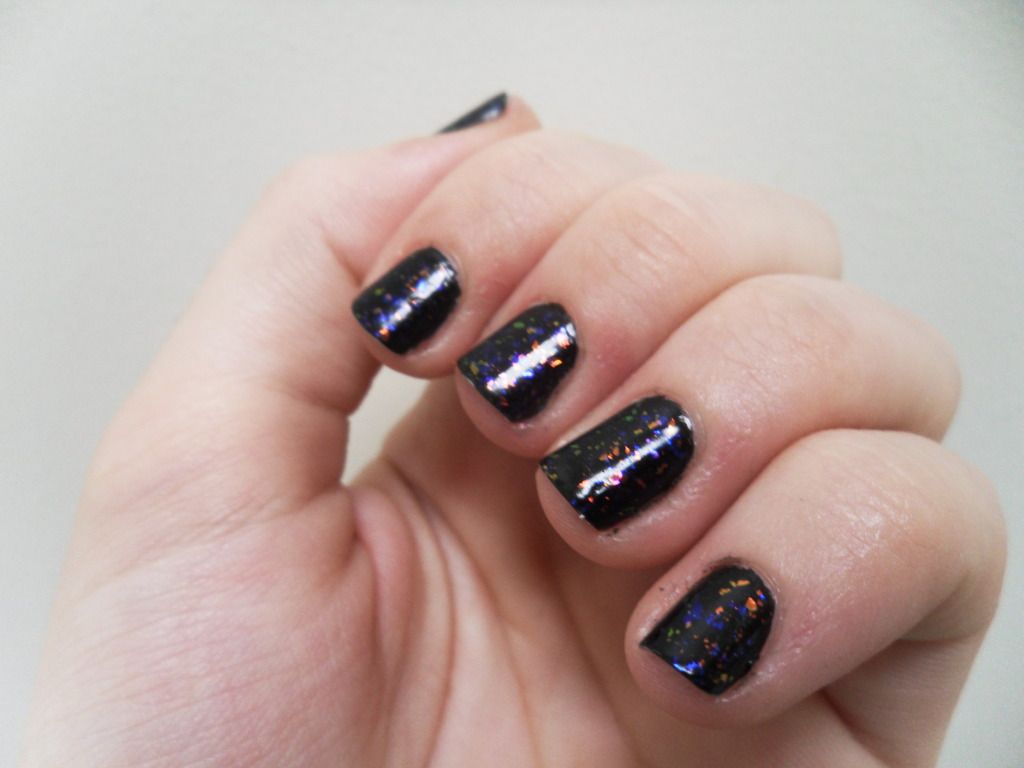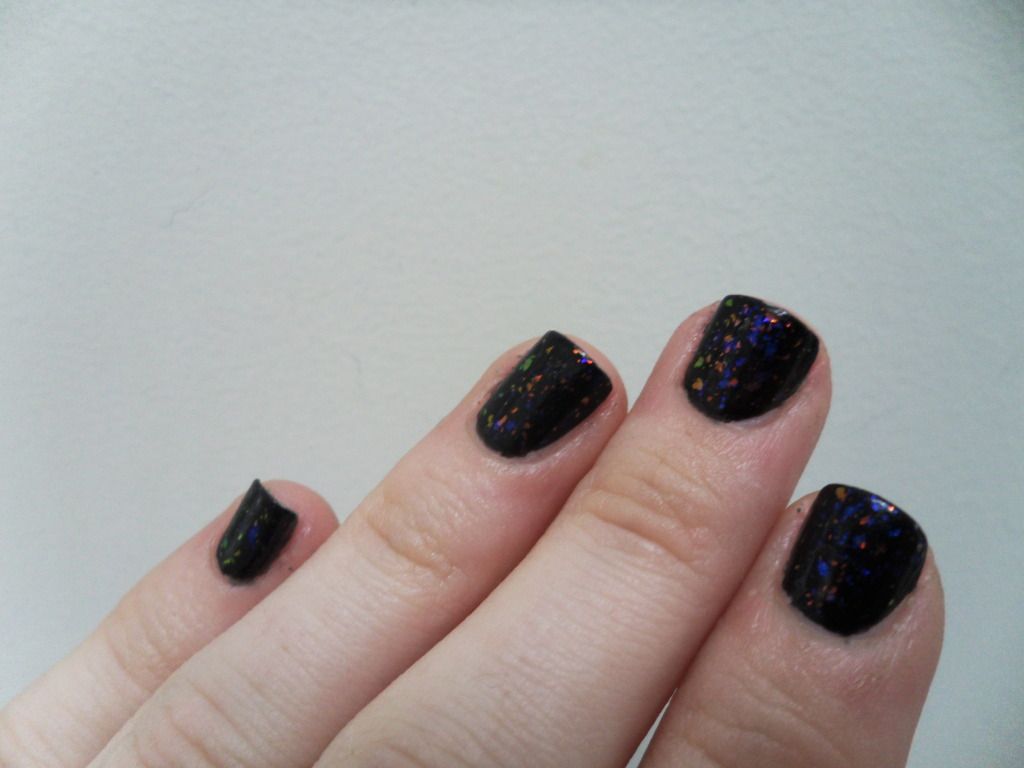 Here's what I used:
Deborah Lippmann for Gaga's Workshop Edge of Glory:
Edge of Glory Base Color
Edge of Glory Holographic Top Coat
What do you think of this Lippmann Duo? Would you pick up this set of Lady Gaga inspired polishes?
Claws (and paws) up!