Hello hello! Today I have a very exciting post because I am going to show you what I wore for Halloween! As I have told you guys a million times, I am obsessed with Halloween, if you couldn't already tell from an entire month of Halloween nails. This year was Gagaween on
Littlemonsters
, and I decided to dress up as Lady Gaga from her 2009 VMA performance.
You know the one I mean, where she sang Paparazzi and got "shot." Ok, you might not remember, but you NEED to watch the video ASAP because it was truly amazing! Paws up Mother Monster (''') (''')
I actually decided that this was going to be my costume in March. Yes, I said MARCH! I told you I was crazy about Halloween! Also, the benefit to buying your costume in March is that it was much cheaper than If i had bought it closer to Halloween. I am one
savvy shopper
Jew.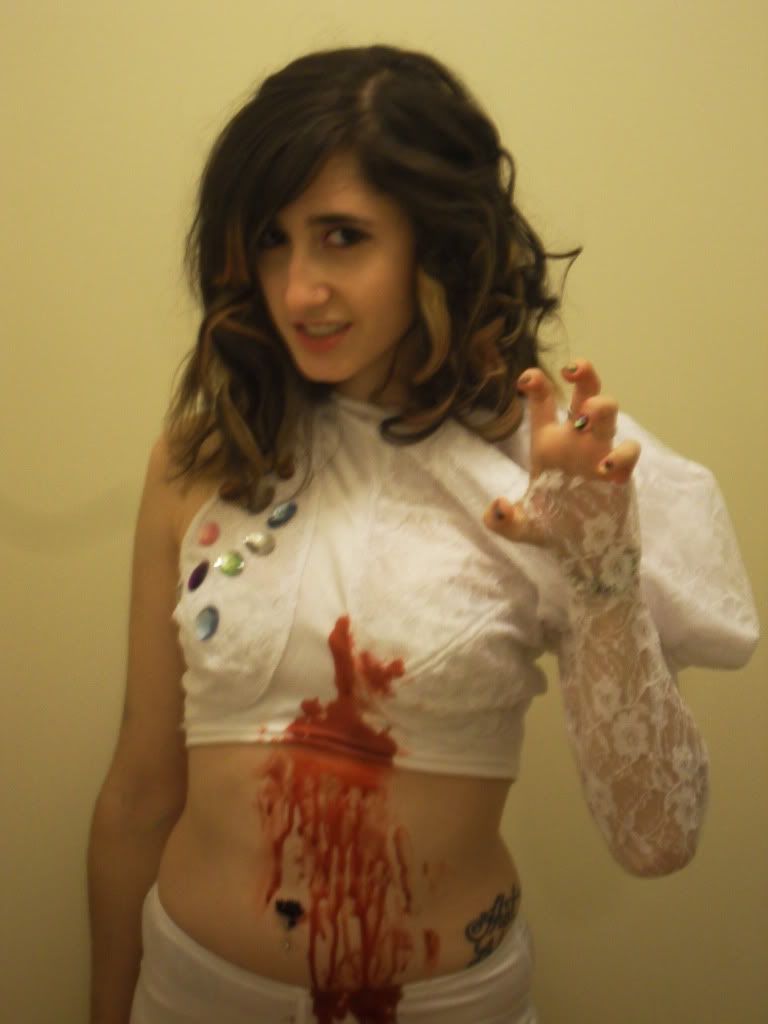 Paws (and Claws) up!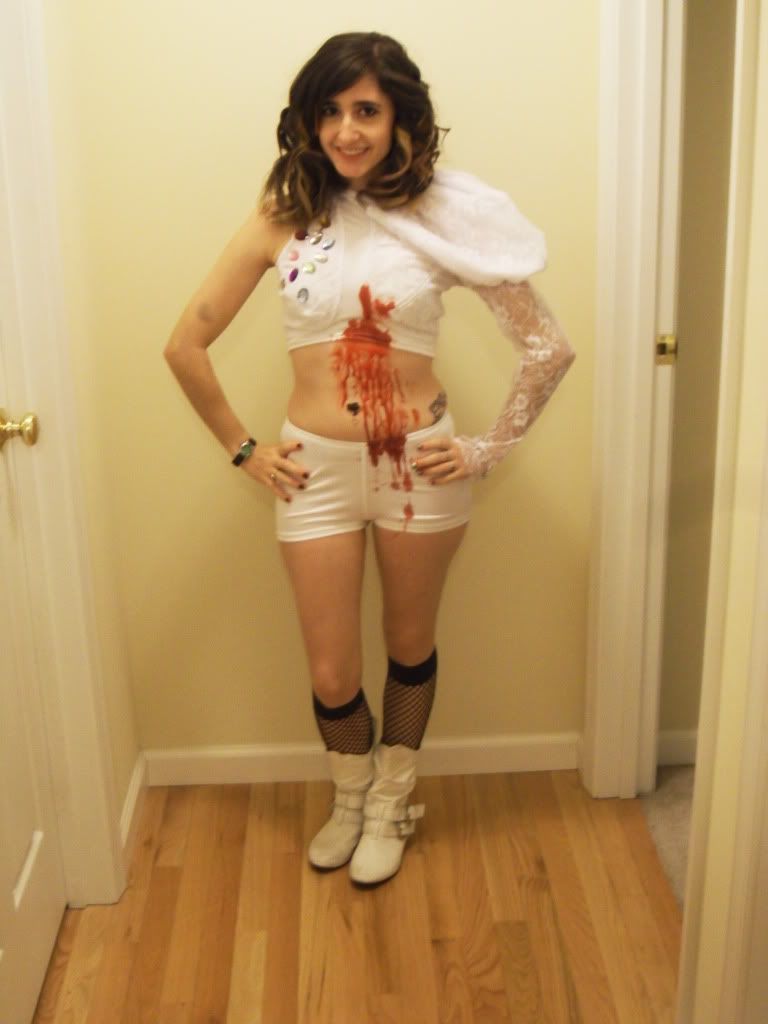 I bought the top and shorts on line. They came with white boot covers and fishnets to look like the ones Lady Gaga wore, but I decided to just wear my own. And since I am a dedicated little monster, I purchased some fake blood at the Halloween store so I could be even more accurate.
She just wore black eyeshadow, but since it was Halloween, I wanted to rock some crazy makeup!

How I got this look:
I started with my normal concealer, powder, and blush base
I then applied Urban Decay's Primer potion to my lids
Next, I added a layer of white eyeshadow from Milani Paint Eyeshadow Palette
I applied the hot pink from the Milani palette all over the top of one eyelid, and the orange to the other
Next, using the same pink and orange, I added just a small line on my bottom eyelid of the opposite color
I lined the top and bottom eyelid with Urban Decay;s eyeliner in Zero
I then used Urban Decay's Big Fatty mascara on my lashes
To finish my eyes I added a couple pink and orange nail gems with eyelash glue
For My lips, I started with MAC Viva Glam Lady Gaga (of course!)
And finished my lips with Mally Mally's Look lip gloss
Here are some more photos from my Halloween!
Ben was a lumberjack.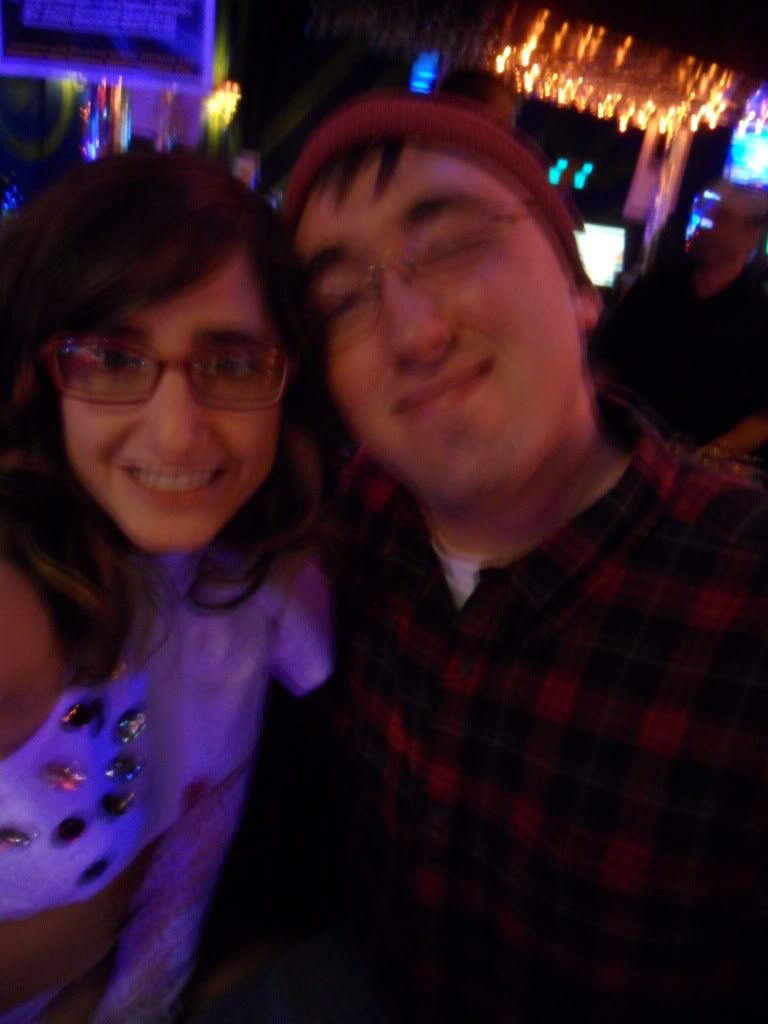 We had a lot of fun going out dancing! I actually entered the costume contest at the bar...and I lost :-P Haha oh well, can't compete with Cat Woman in a strappy leather outfit, and 4 girls dressed up as KISS. But nothing can bring me down when I'm all dressed up for Halloween!
What did you guys do for Halloween this year? Do you like my crazy Halloween make up look? Would you try it for Halloween next year?
Claws up!