Good morning everyone! How has your week been? I am still catching up on life since the craziness of thanksgiving week. It is hard working full time, tending to two blogs, cooking for TWO thanksgiving dinners, and attending the Dental Show all in a week. Yes, I said Dental Show. Every year, ever since I was about 6 years old, my dad and I went to the Dental Show the Sunday after Thanksgiving, and I have not missed a year. The Dental show is basically a large convention of vendors selling new dental products. They also have classes and live dental demonstrations. Before you start to think I'm REALLY weird, my dad is a dentist. I usually get lots of free stuff, and its fun walking around and looking at all the products. The best find that day would have to be my new Lady Gaga toothbrush. Yes that is exactly what I said.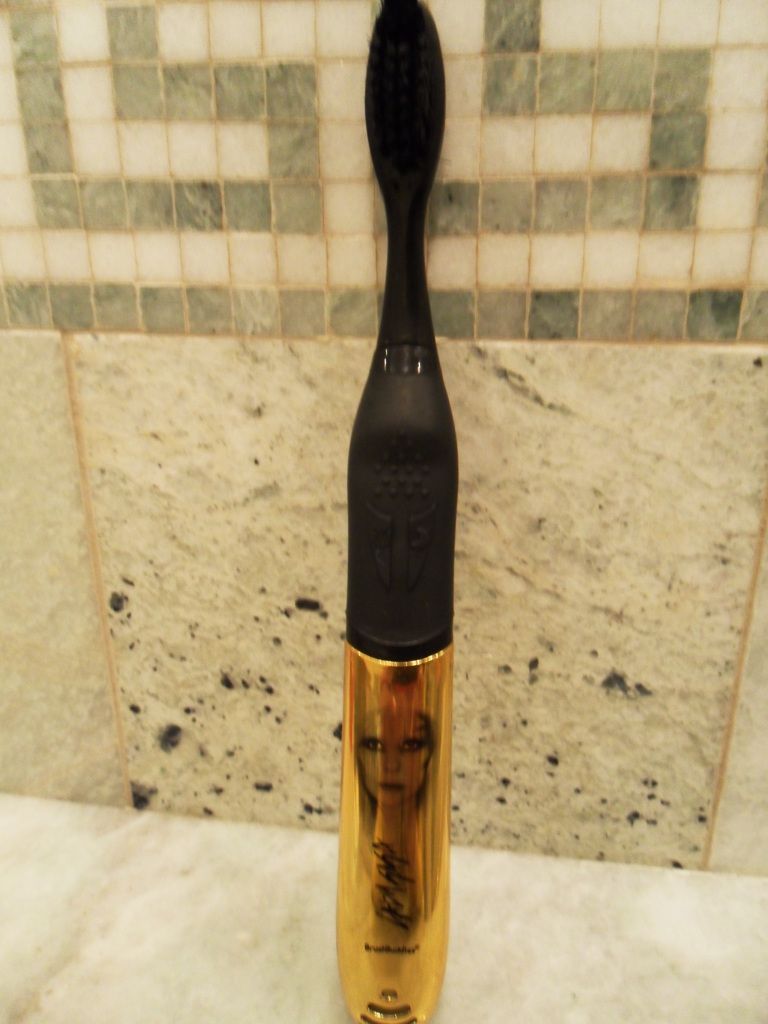 It sings Bad Romance and Born This Way. Shut up this is the coolest thing I have ever owned!
Anyway, after all the shenanigans this week, I finally found some time to do my nails. Lately I have been so busy that nail art has fallen to the wayside, so it was nice to get some in. Today's design is inspired by one that I saw on
Pinterest
.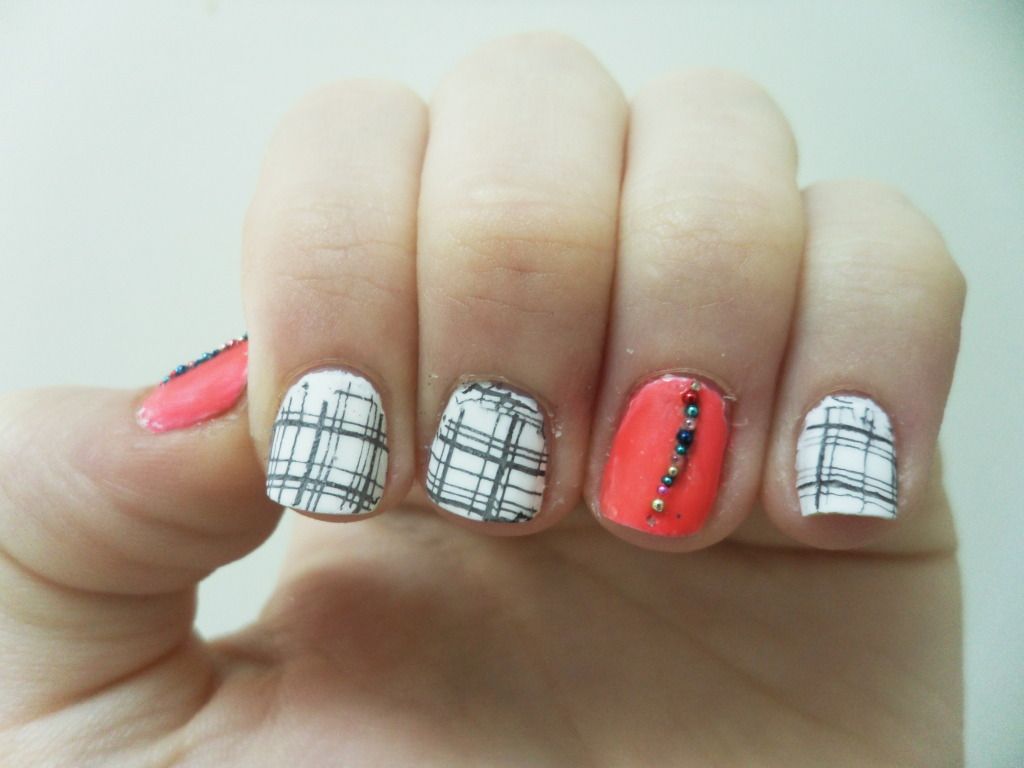 I really loved how the geometric black and white paired with the bright neon. I know this is more of a summer look, but I abide by no season's rules! I wanted to bling it out a little and added a row of colorful beads. Because it it wasn't bright and crazy, it just wouldn't be me.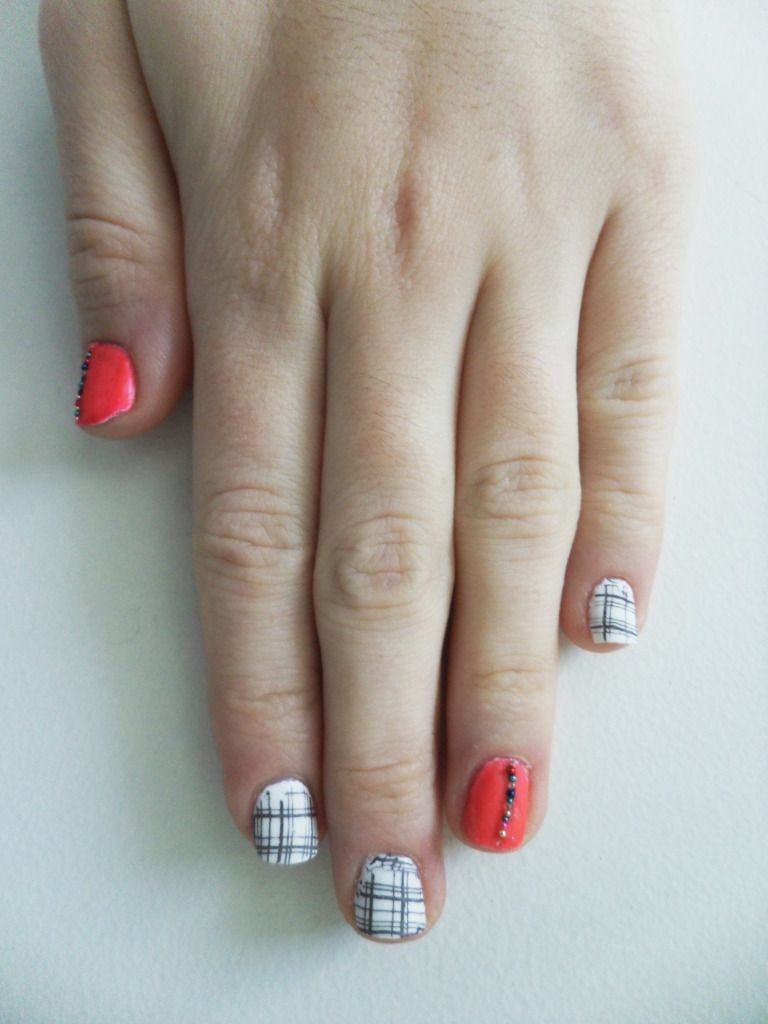 Here's what I used: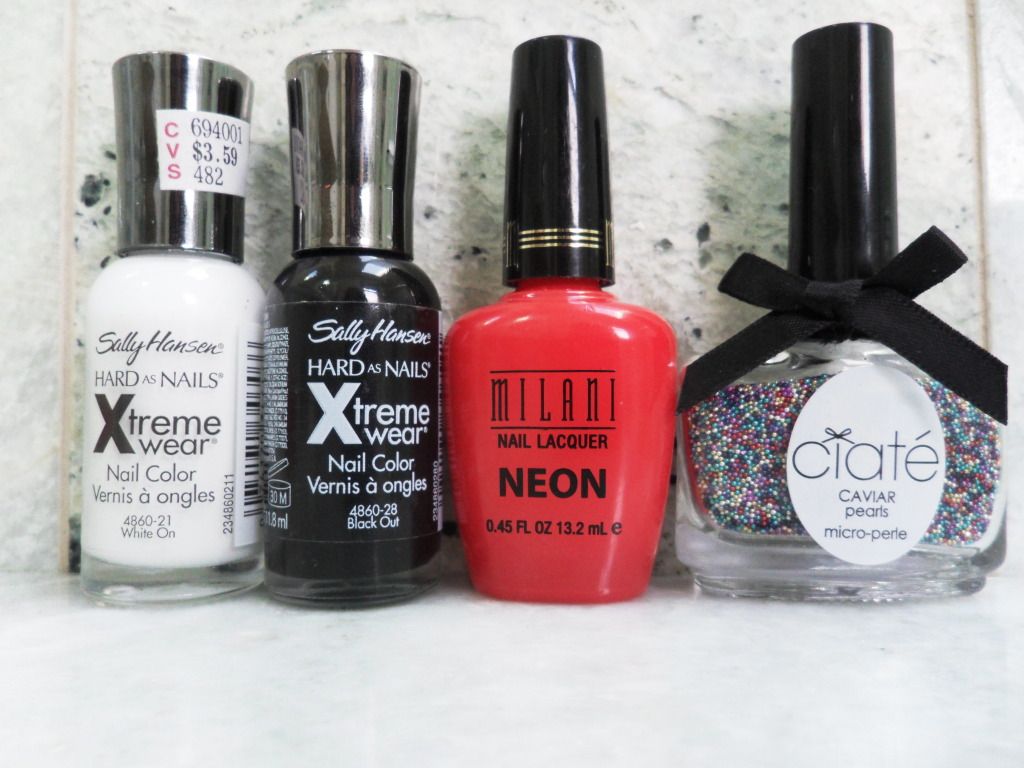 Sally Hansen Xtreme Wear in White On
Sally Hansel Xtreme Wear in Black Out
Milani in Techno Red
Ciate Caviar Pearls in Multi Color
I started by painting all my nails white. I painted Techno Red on my accent nails, and stamped the rest. Then I added the caviar pearls down the middle of my accent nails. After I saw it all done, I thought it would look perfect matte, so that's what I did!
Over a I really like this look. Its really bright and fun, but the matte affect takes it to a whole other level!
What do you think of this matte geometric and neon mani?
Claws up!