Hello everyone! I present to you my last post about my birthday weekend. As you can tell it was jam packed with fun times, it made becoming an adult a little easier getting to go out and be crazy. I showed you guys my
Halloween makeup
, now I have the makeup I wore out to my birthday dinner, which I posed about yesterday. Don't worry, no 2-colored crazy eye makeup this time.
I decided I wanted a classic and dramatic look for my birthday, so I went with the smokey eye. You can never go wrong with a smokey eye night look.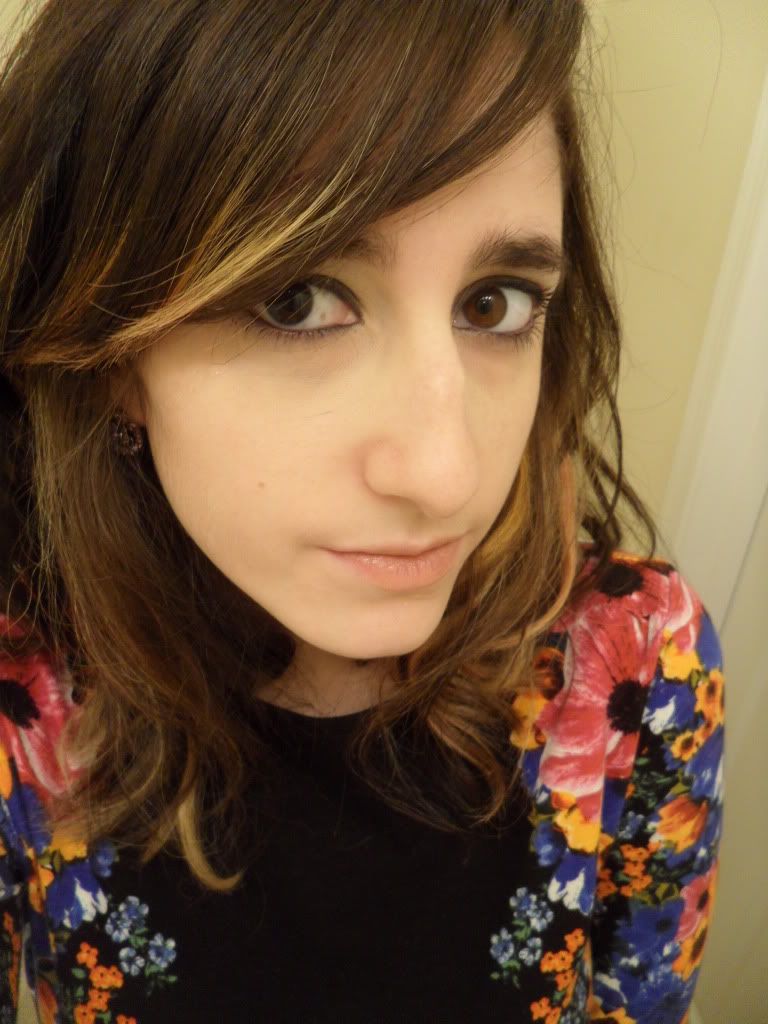 How I got this look:
I started with my normal powder/concealer/blush base
I next applied Revlon Diamond Lust in Night Sky on my upper eyelids just above the lash line
Then, I applied Milani in Silver Charm under my eyebrows and in the crease of my eye
I took a brush and I blended Night Sky and Silver Charm together just below the crease of my eye and above my lash line for a black to silver ombre look
I lined the top and bottom eyelid with Urban Decay;s eyeliner in Zero
I then used Urban Decay's Big Fatty mascara on my lashes
I like pairing a dramatic eye with a nude lip, so I used MAC Viva Glam Lady Gaga
After My birthday dinner, Ben and I went to see a live showing of The Rocky Horror Picture Show. If you don't know what it is...its really hard to explain. Basically people act out the
movie
(which is weird and crazy enough as it is) in scantily clad outfits while the audience yells call lines, which are funny lines or other profanities at certain parts of the story. Like it said, it is really hard to explain, so I suggest just going to a show and seeing it for yourself! Its really fun. I actually performed in 2 shows while I was in college. You get to dress up and yell and just be crazy!
Since I was going to see Rocky Horror, sexy outfits and red lips are a staple of the attire, so I just took off the nude lip and replaced it with NYC's Retro Red, my go-to red lipstick.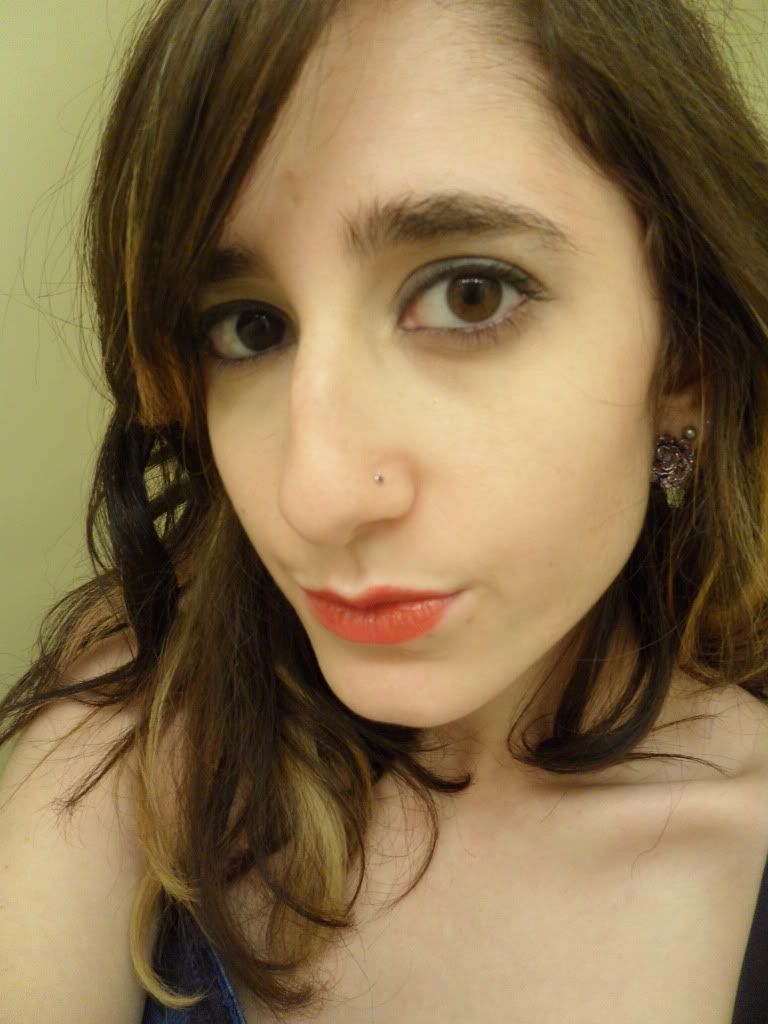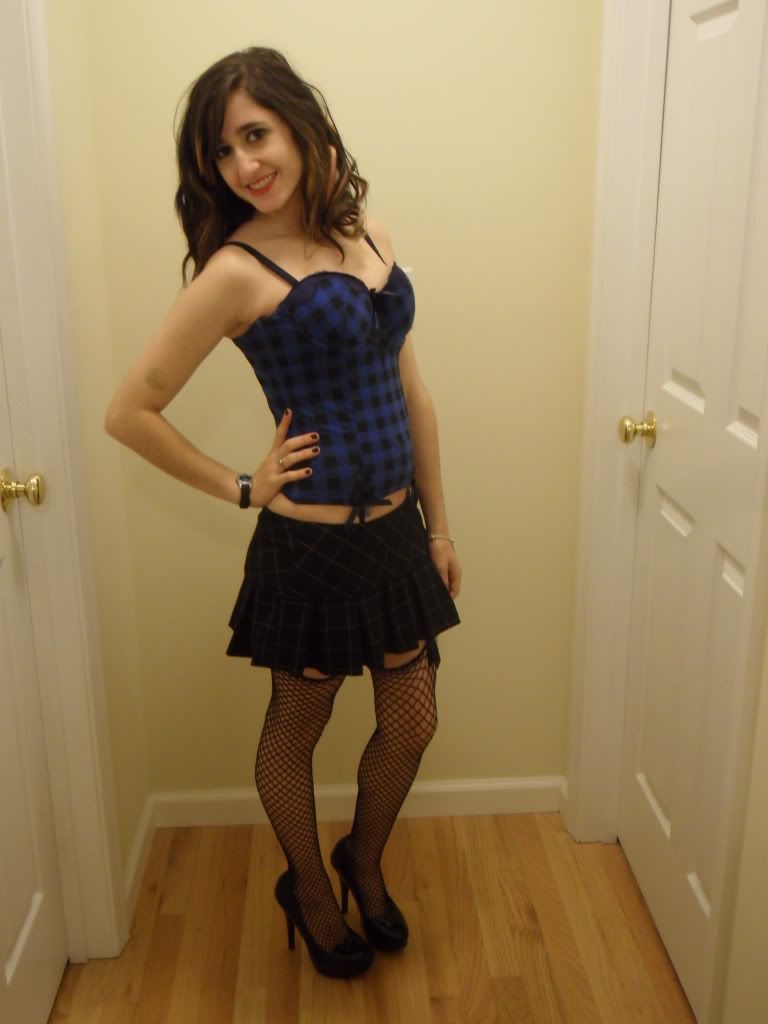 While normally this would be an extremely inappropriate outfit, its normal garb for attending Rocky Horror. Fishnets, corsets, and red lips!
Its always a great time going to Rocky Horror. If you ever get a change to see it, I would totally recommend it! I even got up on stage at the end of the show and danced the time warp (AGAIN!). It was great re-living my college rocky days!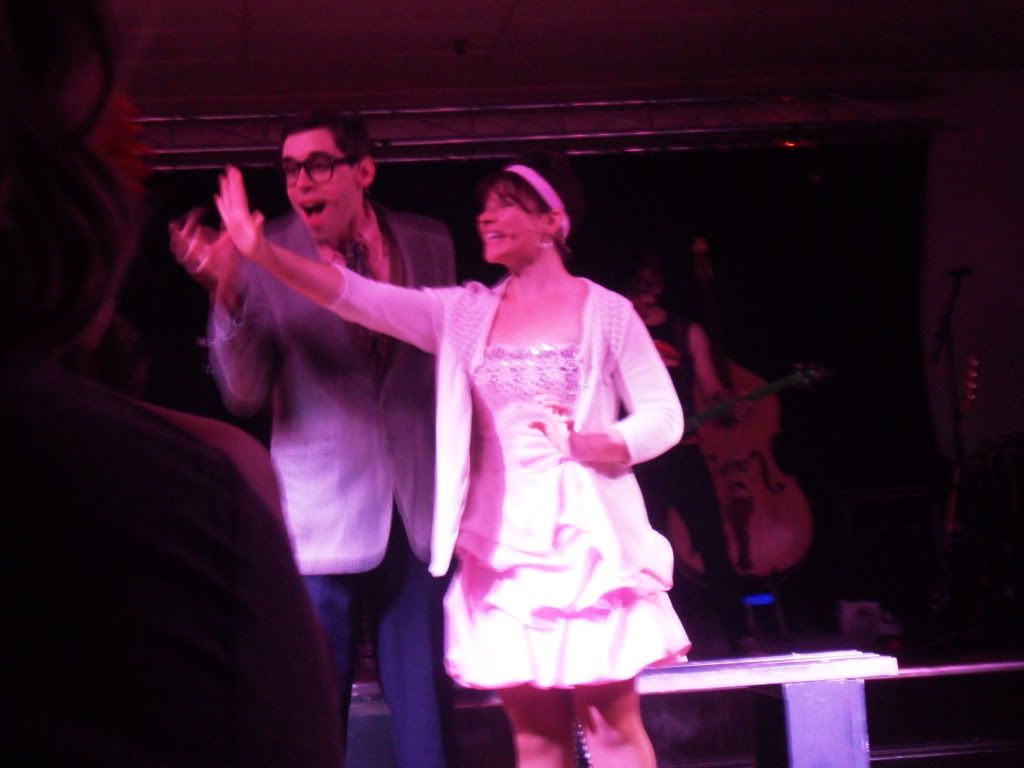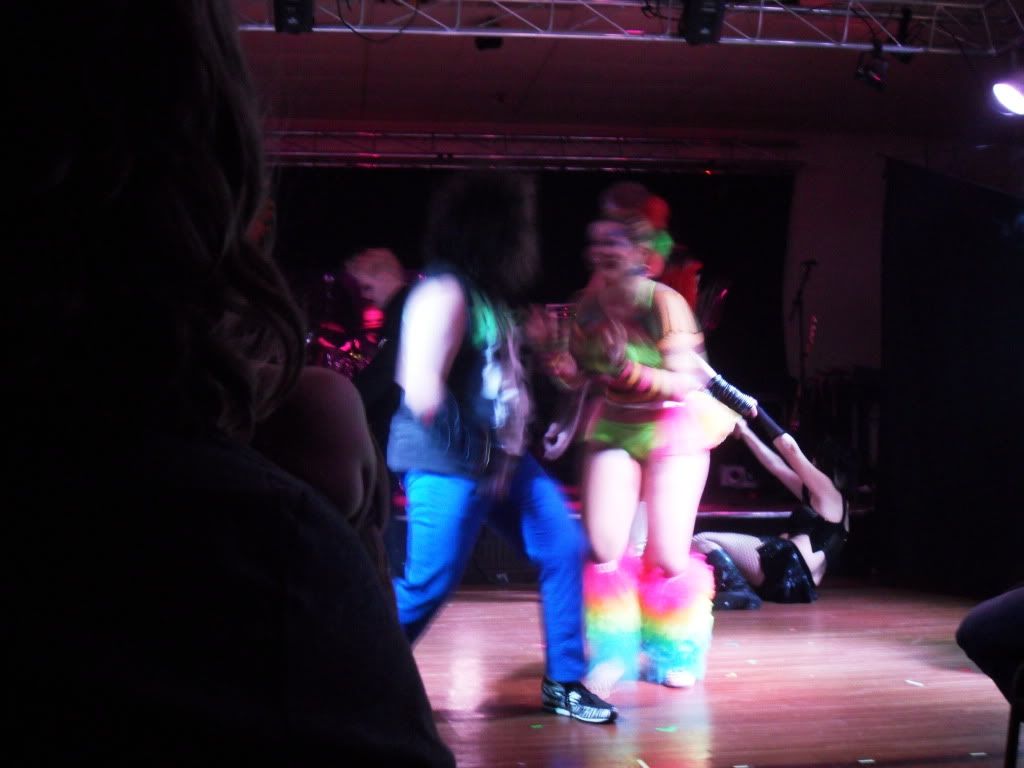 What do you think of this night-time smokey eye look? Have you ever been to a Rocky Horror performance?
Get ready because tomorrow I have a very special post! Hmmm what could it be?
And for a bonus, here is a photo from when I performed in the show!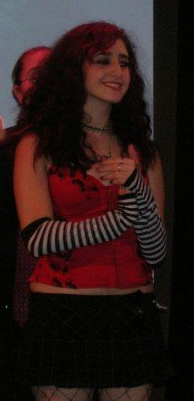 Claws up!