Hello everyone! If you guys
like my Facebook page
, you would know that I am home from Florida! I had a really awesome time spending time with my dad in the Happiest Place on Earth! I am still sorting through those photos, but I will post them soon. What I want to show you guys is the lovely polish my best friend,
Sara
, got me for my birthday! She actually surprised me by stopping by at my house the night before I left for Florida, talk about best friend timing! She got me an awesome leopard print make up bag, some wonderful pumpkin things, and of course, an indie polish! Does my best friend know me, or does she know me?
I have been drooling over indies for the past year now, but I never took the plunge to buy one for myself. The only other indie I have is
Connect the Dots
, which I won in a give away, so my face lit up when I unwrapped the mini bottle of Pretty & Polished Spring Fling.
Spring Fling is a color changing polish, that is a gorgeous forest green when cold, and an awesome lime green when warm, with some glass flecks. Sara and I were recently obsessing over color change polish, what a thoughtful gift :) The polish was a bit on the thinner side, needing three coats. When its dark green its completely opaque, but when it is lime green you can still see the VNL. I might try layering it over white next, I hope that doesn't reduce the color change effect.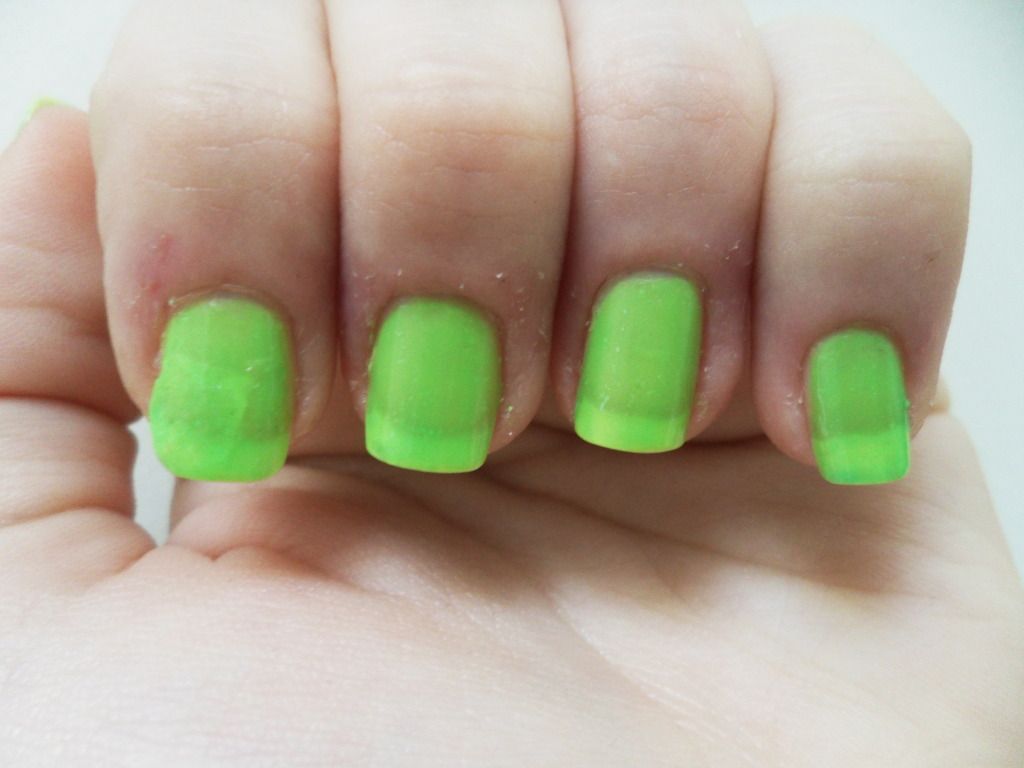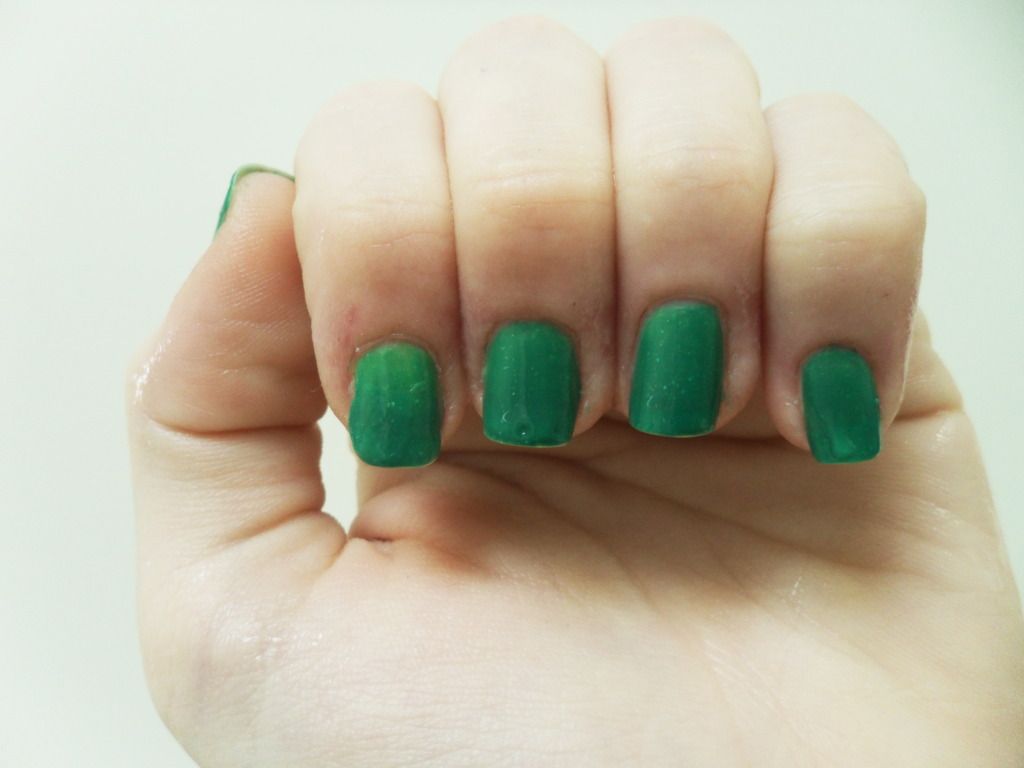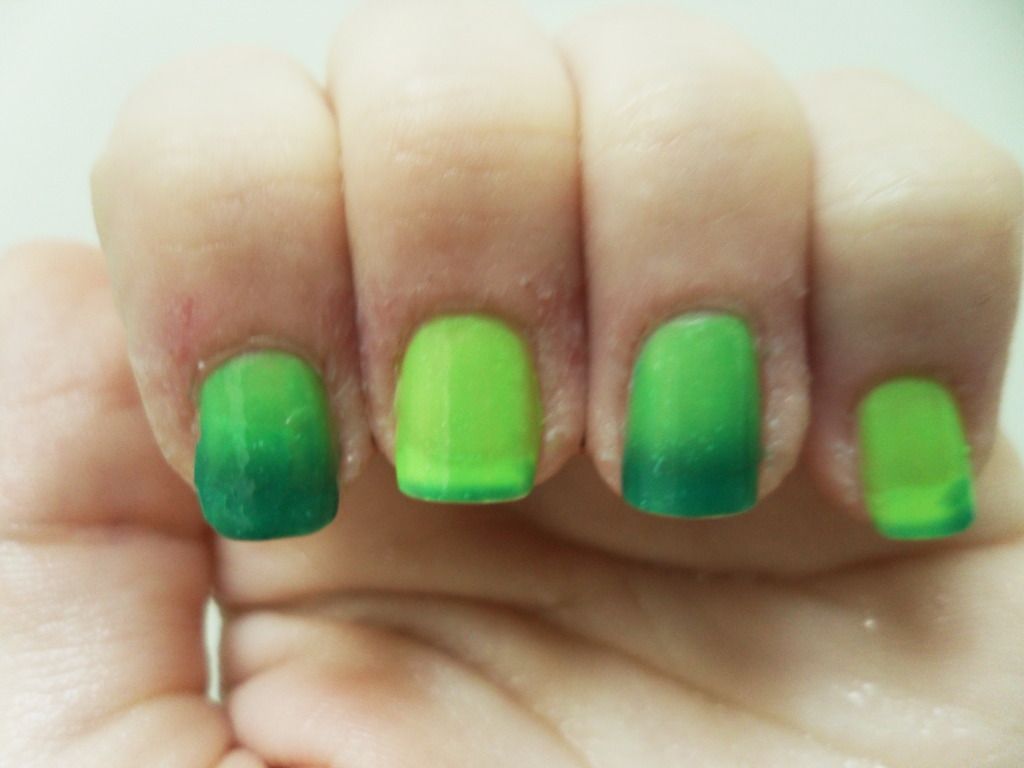 I was having a lot of fun putting my hand in hot and cold water making the colors change! It reminded me of a tea party set I used to have that was pink when it didn't have water in the cups, and turned purple when you poured water in. Do you guys remember that? No, just me...that's ok. I really love when my hands are room temperature, then the polish is lime on my nail bed, and forest green on the tips, like a no work french manicure!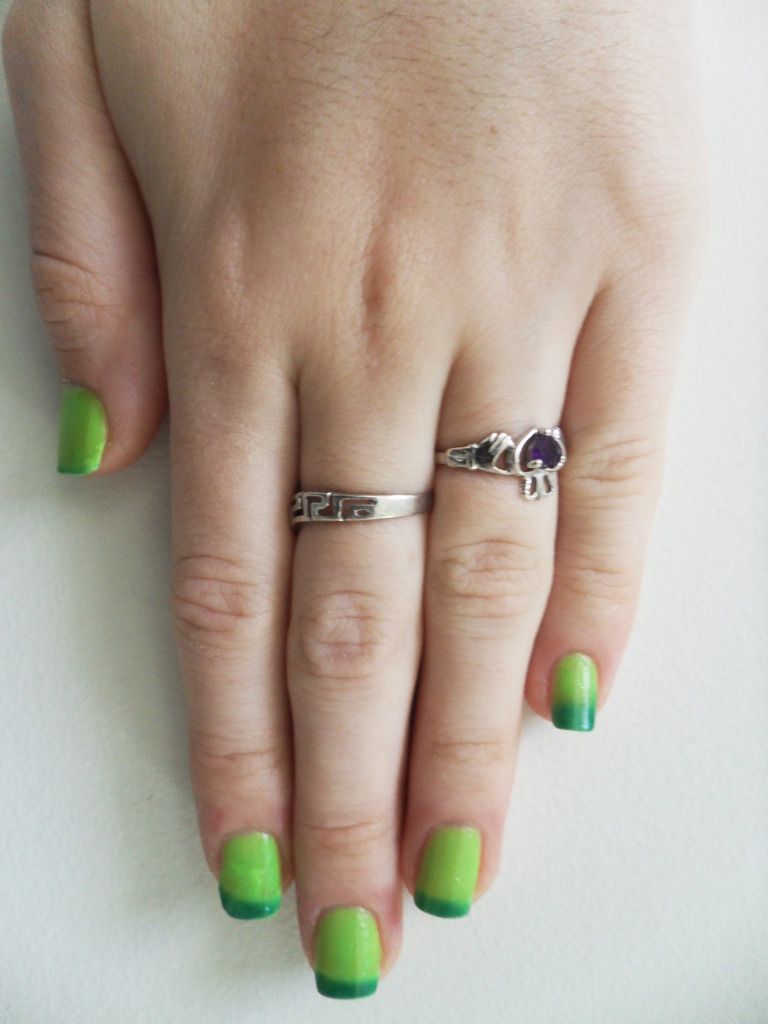 Some times, with the right temperature it would even look like a gradient! So cool! Like a thousand different manicure in one bottle, with just a change in temperature! So awesome!
Here's what I used:
Pretty & Polished Spring fling (and a little bit of water for fun!)
Thank you Sara! This polish is so awesome! I love the lime green, forest green, and all the colors in between that come in this little bottle!
Do you guys have any Pretty & Polished polishes? What do you think of color changing polish?
Claws up!