Hello everyone! Sadly, my trip to Texas got cancelled, which left me some time to get things done that i have been too busy to do. One of them is finally getting my hair dyed! Seriously, my roots were like 4 inches long. Redic. Also my bangs needed a trim. Bangs down to you chin aren't bangs anymore.
When my mom and I got to the salon, I was reminiscing about all the colors I used to dye my hair and how much I missed it. My mom hasn't let me put fun colors in my hair because she wanted me to look professional for my job. Though she said that she would think about letting me add just a little somethin' somethin'.
Then my hair stylist,
Julius
, came over to talk to me. BTW he also does the hair for the women on the Real Housewives of New Jersey. Baller status. I told him I wanted the
usual
, hidden platinum blonde streaks and a nearly black base. But he said he didn't want to change my base color. I was worried that if I just had blonde highlights with brown hair it would look too normal, and I am not about looking normal. He said to me "Jacquie, would I ever do that to you? Trust me!" So I did. In the next breath he yelled out to one of the girls "get me some purple hair dye!!" It's like he can read my mind.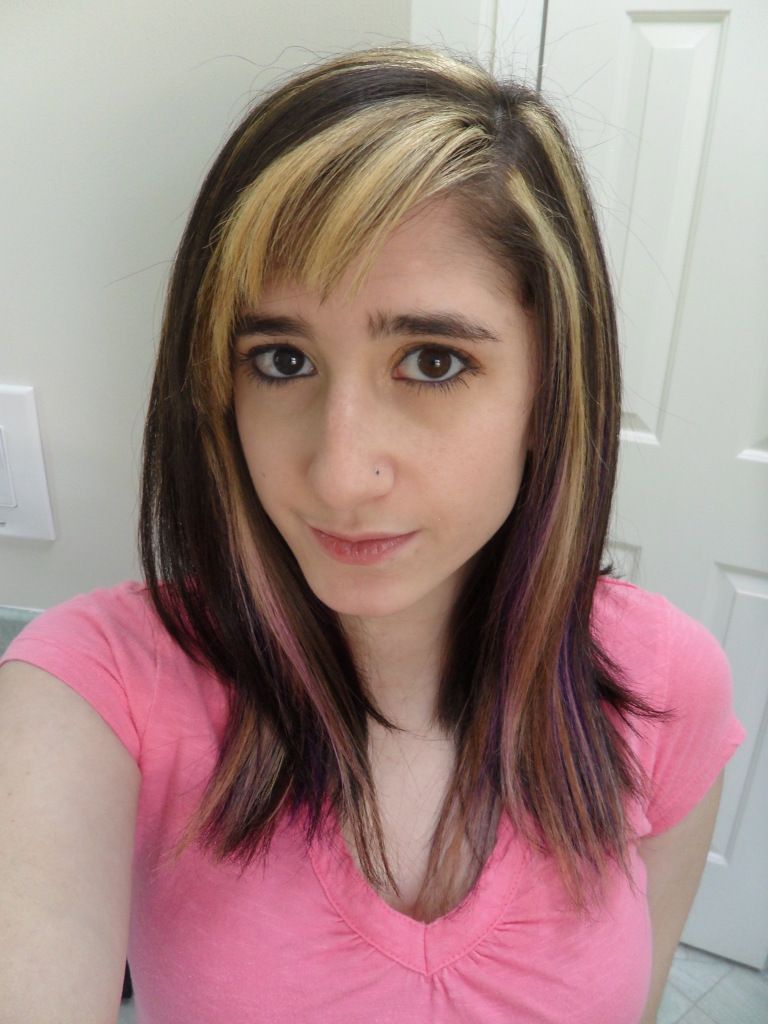 Looks normal enough, right?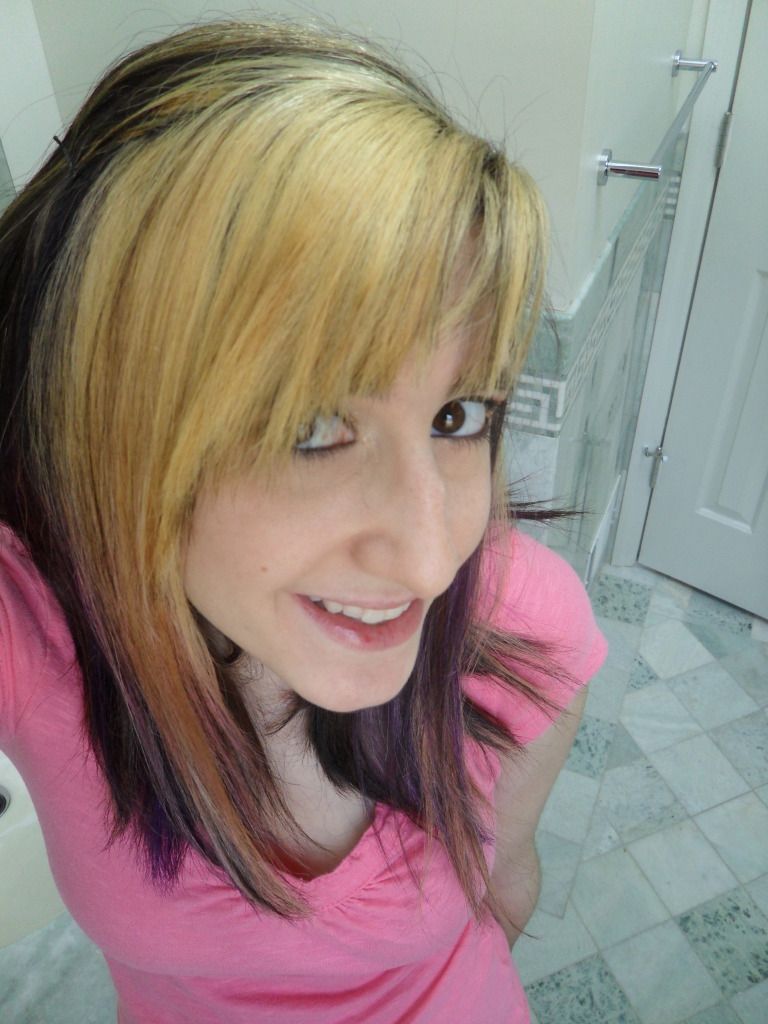 BAM! SO much blonde!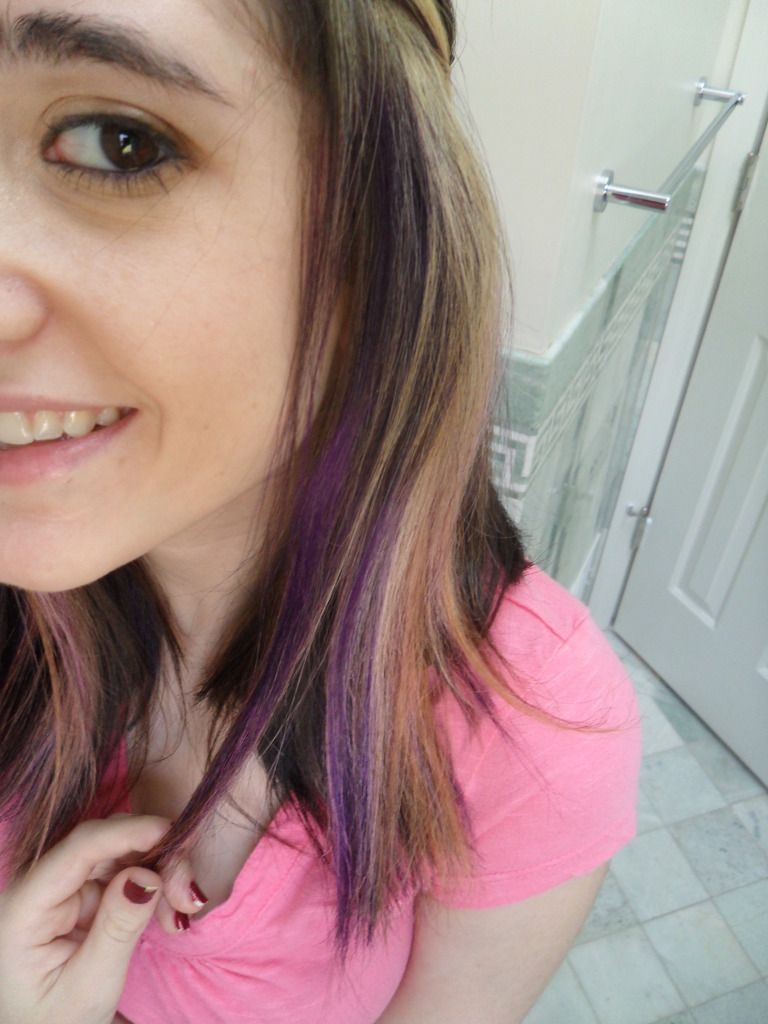 And of course my little somethin' somethin'.
Seriously, Julius makes my hair into a work of art. Every time I move it around I find more surprises hidden under each layer. I am so excited to figure out lots of ways to wear it where I can show off the blonde, or purple, or keep it hidden.
My mom also gave me her Chanukkah presents for me. She gave me lots of little things from hair clips, to nail polish, and hoodies, but here are the favorites that I got.
The WAH Nails Book of Nail Art is a book full of awesome nail art ideas and how-tos. There's also some good info on nail care and manicure prep. The perfect gift for a nail blogger! I am excited to try some of the looks out, its really giving me lots of ideas.
She also got me a Lady Gaga paws up ear cuff! Perfect gift for the little monster (also the money went to helping shelter animals, so not only did I get a cool earring, but some animals got some help too, which is an awesome gift!).
Like every little monster, my feelings can be expressed through Lady Gaga songs. I always had a huge connection to my hair. When my hair looks good it makes me feel confident, and when it looks bad, it totally kills my whole self esteem. I find one of the best way to express myself is through my hair. I hate when my hair has to follow rules of how to look. But now my hair is finally free to express myself. I am as free as my hair!
What do you think of my new hair? Do you have a connection to your hair like I do? Have you gotten any awesome holiday gifts yet?
Claws up!