Hello everyone and happy Chanukkah to my fellow Jews! I hope everyone has been enjoying the beginning of their holiday. I spent the first night of Chanukkah with my boyfriend in PA. I am back in New York for now, and then next weekend, I will be celebrating the last few night in Texas visiting my brother! The big gift haul (from my mom) hasn't come in yet, but I want to start off with the awesome (and polish related) gift from Ben, the Ciate Mini Mani Month set! 24 awesome Ciate mini polishes (and caviar beads) come in this awesome set. But here is the fun part, they are all closed behind numbered doors. While I was very tempted to just open every single one right away, I decided to restrain myself and have a little fun. When it is time for a new mani, I am going to open the next sequential door and use whatever color lies behind it! Sounds fun? Well I hope so!
Let's see what's behind door number 1...
Cupcake Queen!
Ciate's Cupcake Queen is a hot pink with hints of blue shimmer. However, once applied the blue shimmer nearly disappears, but the hot pink is really pretty on its own anyway! Kind of liek a nice bright pink, with some blue undertones. Great application, needing 2-3 coats. What I love about Ciate's minis is that the brush is a normal size. I hate when mini polished have mini brushes, which make them really annoying to apply.
After applying Cupcake Queen, I decided I wanted to rock a funky french, to go with the hot pink. And of course, everything is better with cats! Little cute black cats!
This is the most accurate color shot I got. You can see the bit of blue shimmer in the bottle.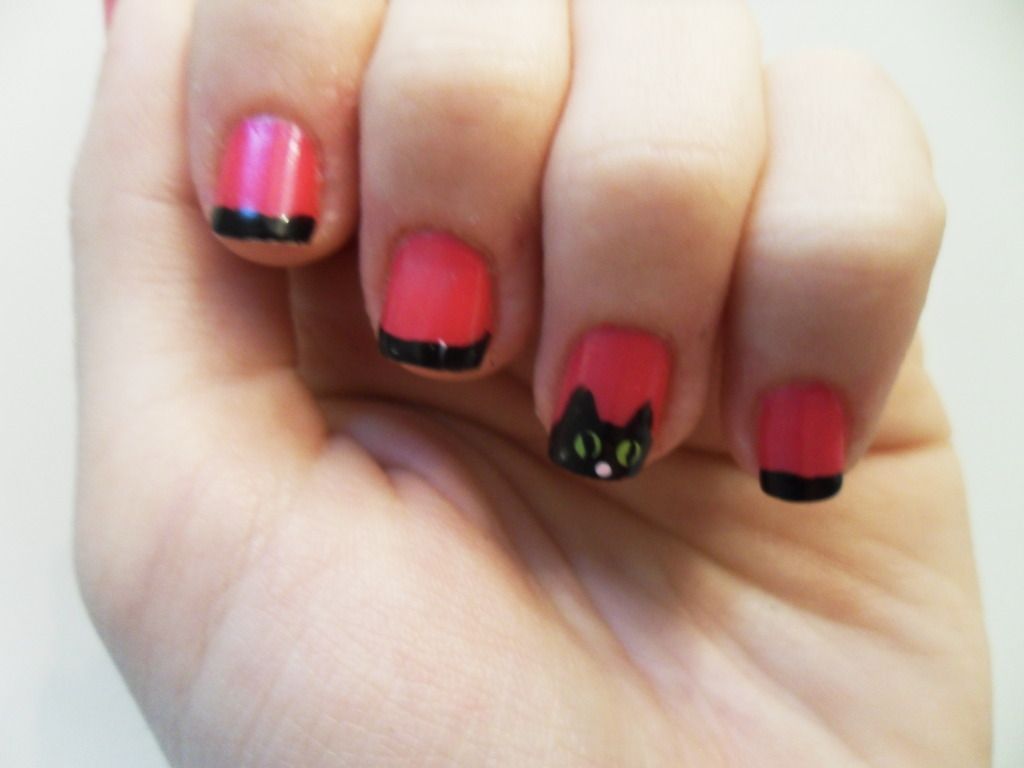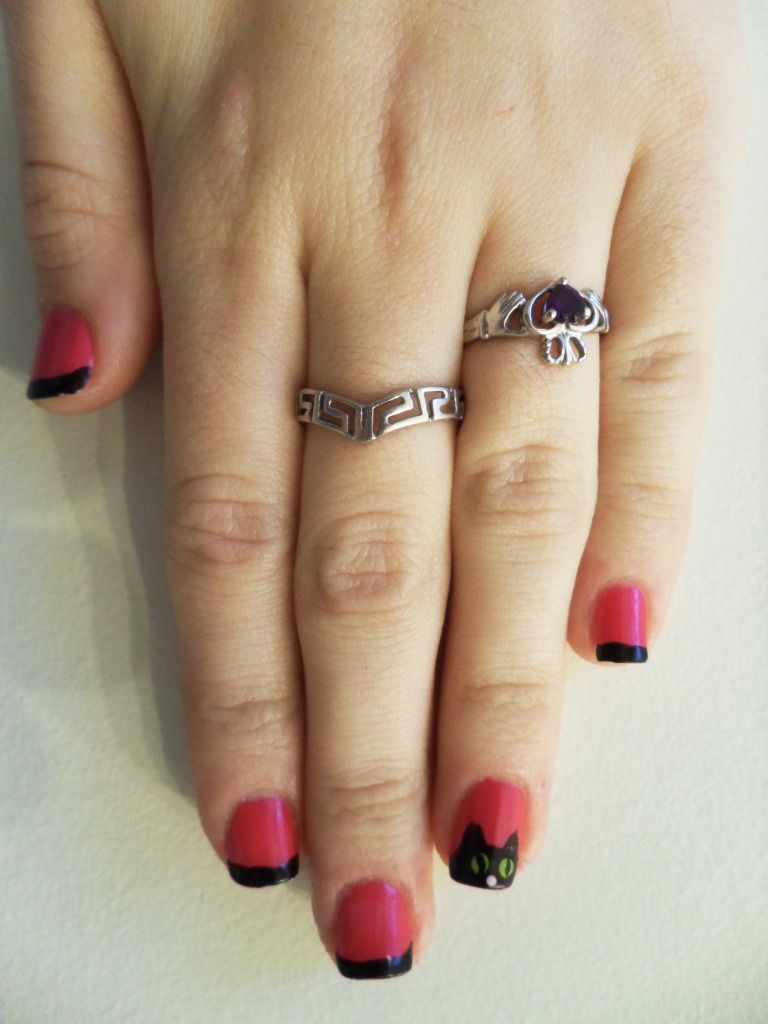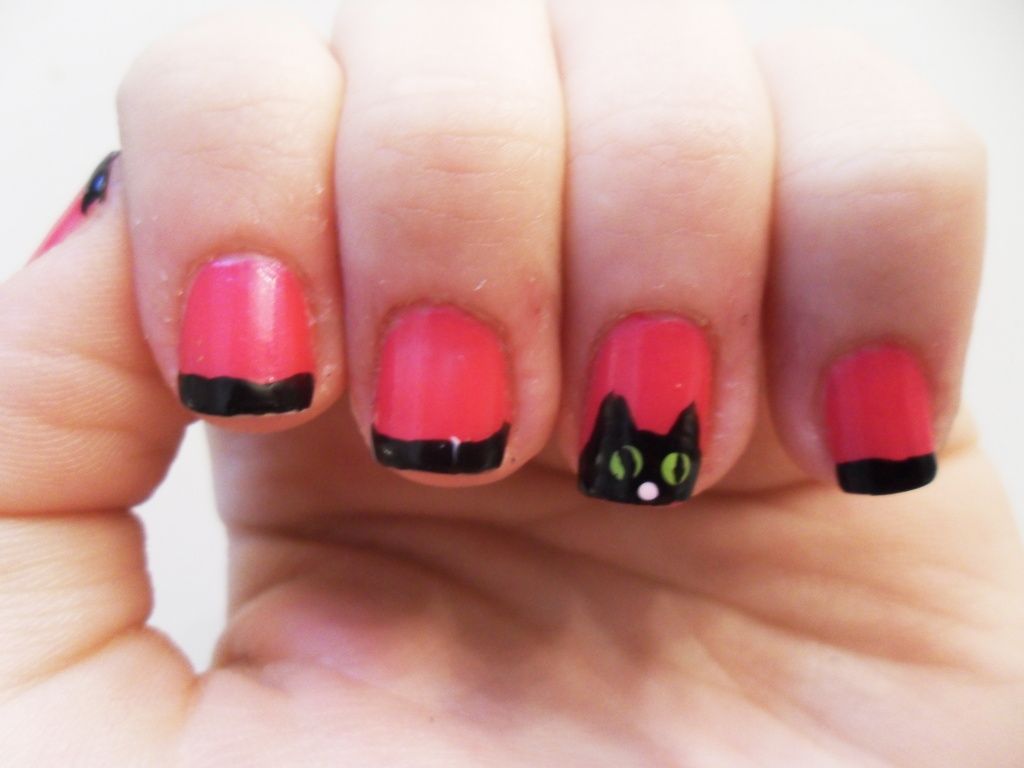 Here's what I used: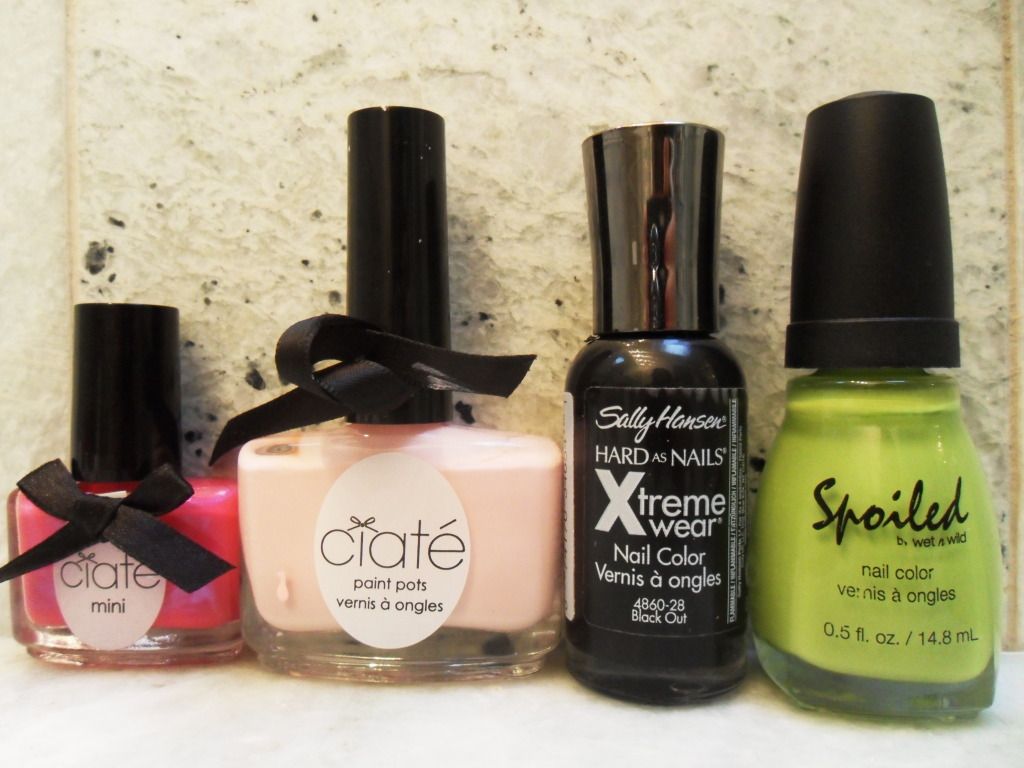 Ciate Cupcake Queen
Ciate Strawberry Milkshake
Sally Hansen Xtreme wear in Black Out
Spoiled in I Only Eat Salads
I wasn't too sure about Cupcake Queen in the bottle, but I really love the color on my nails. Its a super fun pink that you can play up the fun, or wear it on its own. I also really loved painting on the little kitty. I can't stop looking at my nails!
What do you think of Cupcake Queen and this kitty mani? Does anyone else have Ciate Mini Mani Month?
Claws up! (Meow!)