Hello! Time for day 2 of the Ciate Mini Mani Month! I do realize that since I am not doing a new mani everyday that it it going to take longer than a month. But hey, that's just more time to enjoy the excitement of opening each door and seeing what's behind it. Its like 24 nights of Chanukkah!
And now for what's behind door number 2!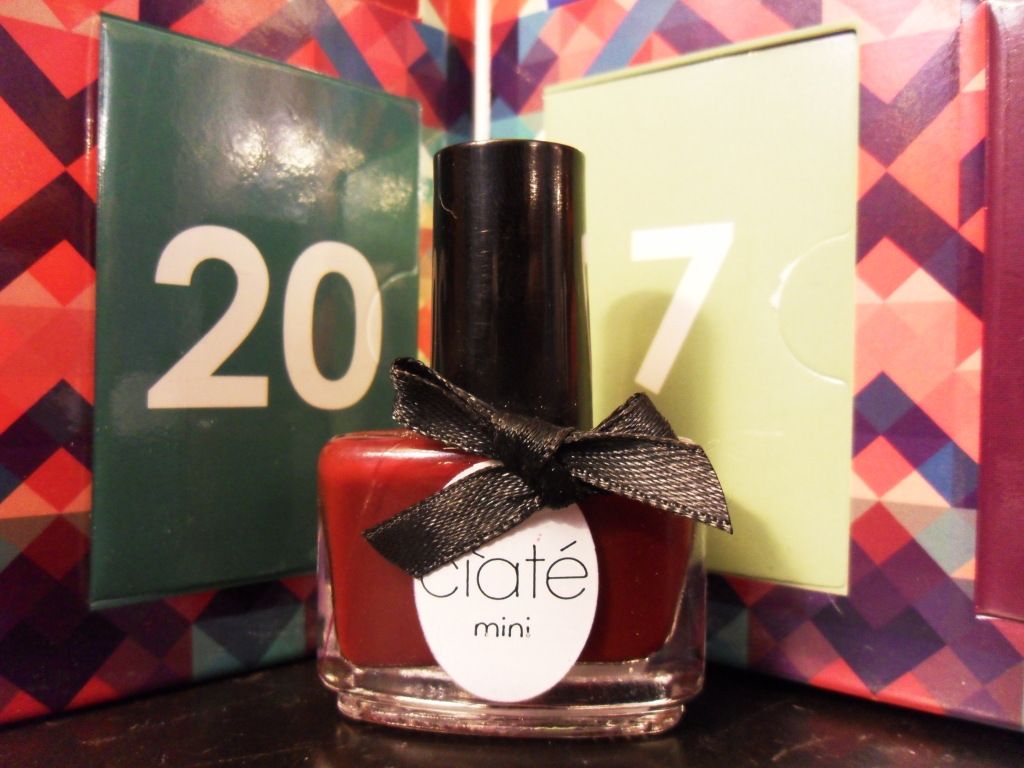 Dangerous Affair! This is a gorgeous, classy deep red. Formula on this was a bit thin, needing 3-4 coats. This is one of my favorite colors. I really adore burgundies. I like how it is the color of roses, and the color of blood. It is romantic and a little mysterious. Normally I would have been ecstatic to get a color like this. But unfortunately, it is December, and when most people see this color this time of year the first thing that pops in their head is Christmas. I really wanted to play off this color, but I wanted to stay away from doing anything that might come off Christmasy.
While I was visiting Ben over the weekend, we were looking for a game to play. During out quest I found a mini craft drawer with some glitter in it and he said I could have it. I thought glitter would looks great with the color, when I realized the only colors I had were red, green, silver, and gold. Fail. I tried my best to come up with a deep red glittery mani that wasn't too Christmasy, here's what I came up with...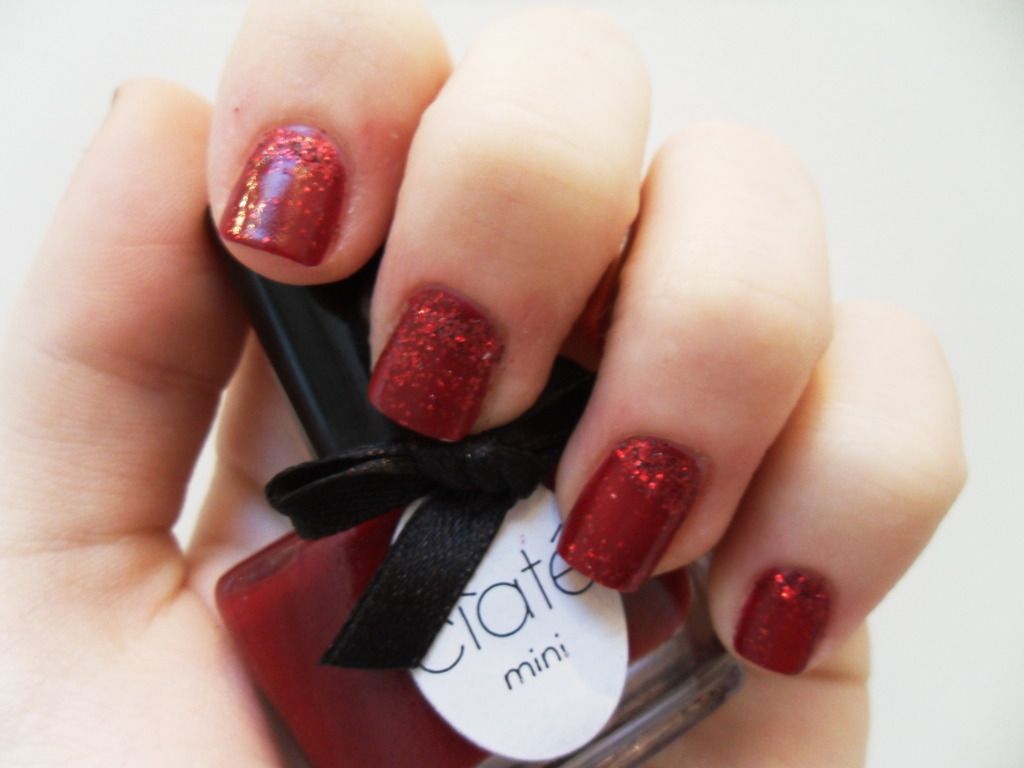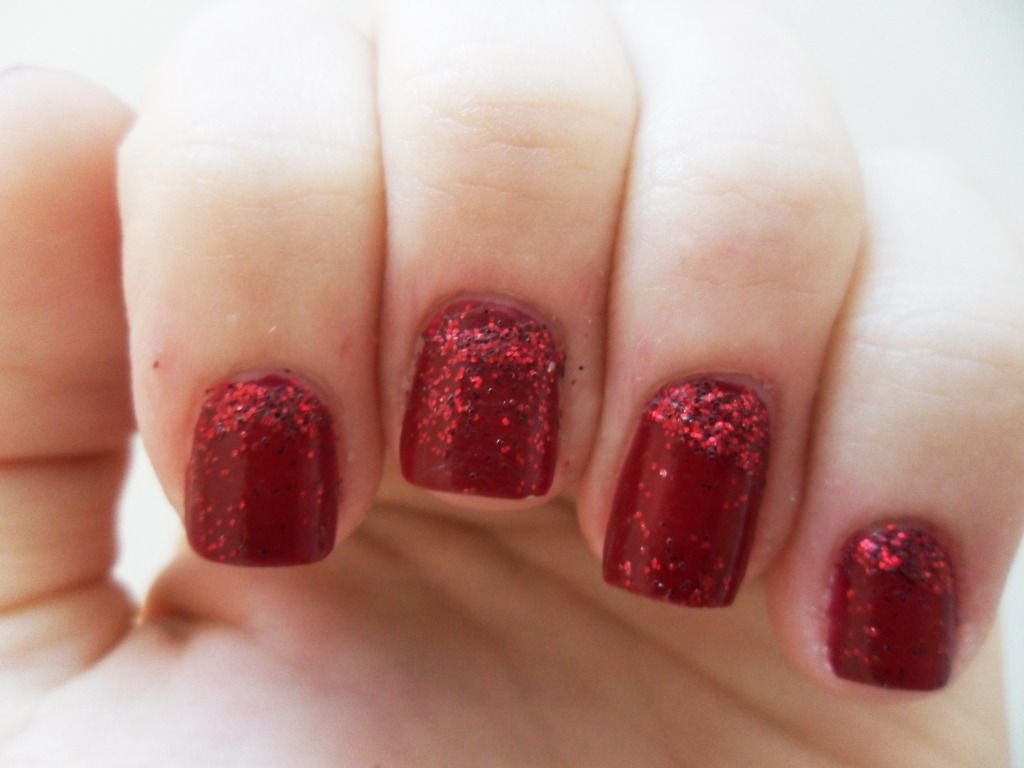 Here's what I used:
Ciate in Dangerous Affair
Red craft glitter
All in all I think I came up with a look at was glittery and fun, but didn't scream X-mas. I really love this color and I am excited to wear it again after the holidays, maybe for Valentine's Day? This is the perfect maroon!
What do you think of my red glitter gradient?
Claws up!