Hello everyone! I have a special post today. I have been wearing glasses for 10 years, and I think I have worn almost every style there is. So when
Firmoo
contacted me with the opportunity to try and review a pair of glasses from their site I was so excited!
Firmoo is an online glasses store with literally any style of glasses you could want in many different styles, sizes, and colors. All Firmoo glasses are made of high-quality material which ensures them more durable and not easy to deform. They are also lightweight and convenient to carry. You can opt for some prescription glasses, like I wear. Or if you have contacts, or perfect vision, glasses have become a really popular accessory.
I also love that Firmoo gives you the option for prescription sunglasses. If you wear glasses, you know how hard it can be to deal with the sun. You either need to squint, or you wear your normal sunglasses, but then everything is blurry. All the glasses on Firmoo are really fun and fashionable. I had no doubt I would find lots of options that I would love, and I know that everyone else would too!
I always have a really hard time choosing glasses. Seriously, I end up going to the eye doctor multiple times, for hours, agonizing over the pair that is best for me, and it was no exception with Firmoo. They let you upload photos of yourself on order to see what each pair of glasses will look like on. I was "trying on" almost every pair of glasses they offered for days, before I finally made my decision. You have the option of either uploading a photo of yourself, or taking one with you webcam, which is what I did. Then you chose your
PD
and click on your pupils. Once you do that, you are ready to try one loads of glasses!
Your PD stands for Pupillary Distance, which is the distance between your pupils in millimeters, Your PD is very important for accurately fitting your lenses to achieve vision acuity.
Speaking of PD, that led me to the only issue I encountered. At the eye doctor, they have a tool to measure your PD with accuracy. Since Firmoo is all online, you need to measure it yourself. They provide instructions and photos in order to help you measure it yourself, but it was difficult, and I was worried that I didn't do it accurately. For something that is so crucial in fitting your glasses, I wish there was a way to be sure I measured the correct number.
Once that was done, I got to trying glasses on!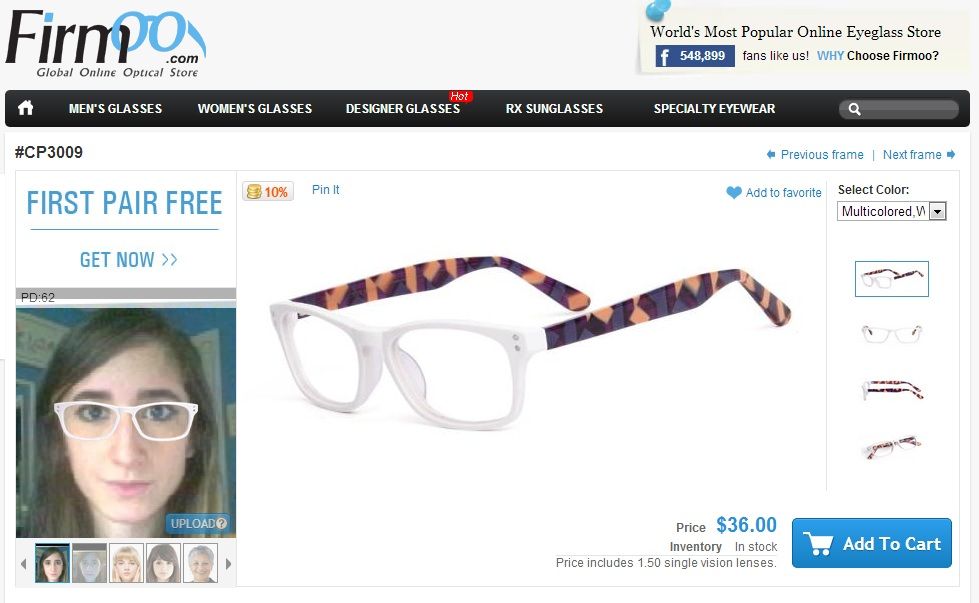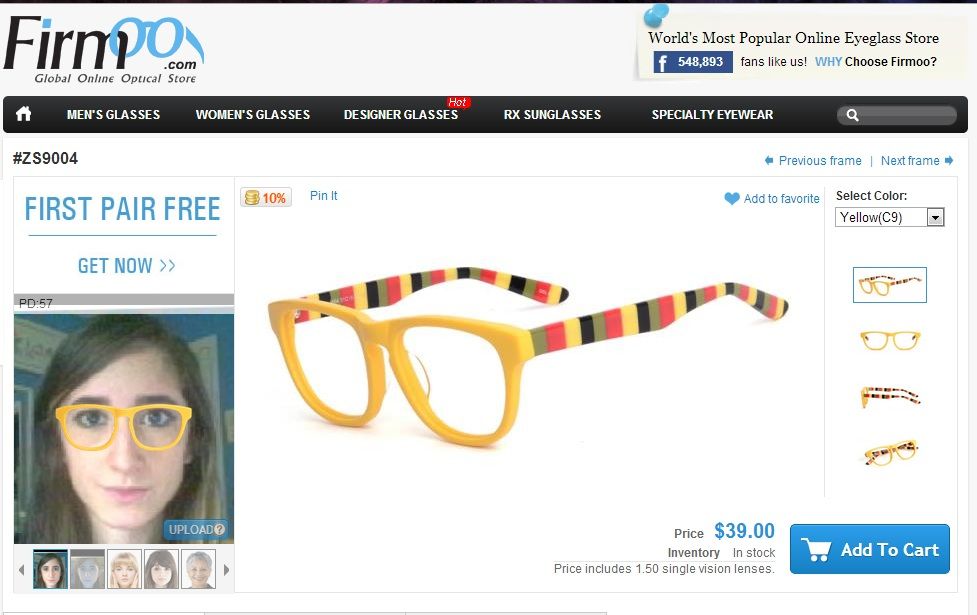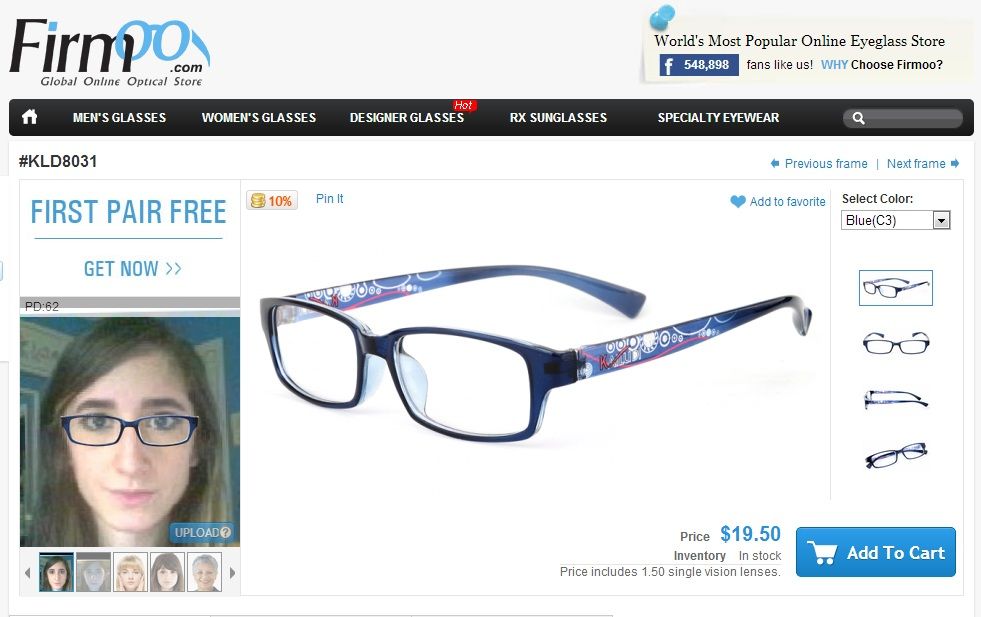 Take a guess at which ones I chose! The answer after the break.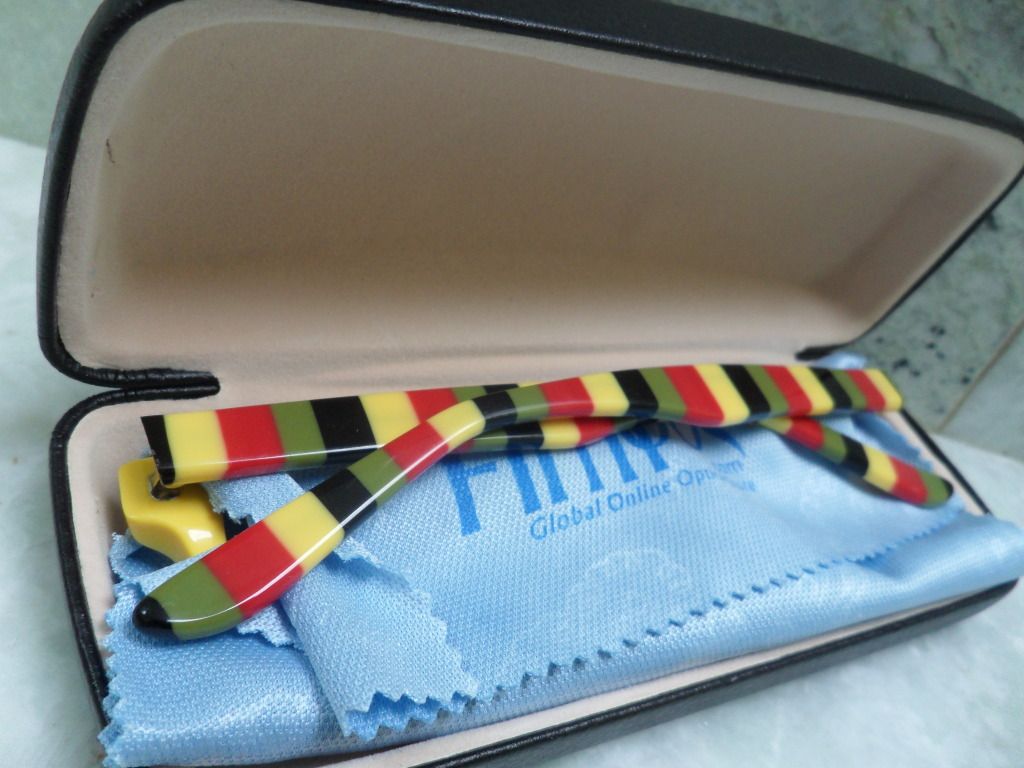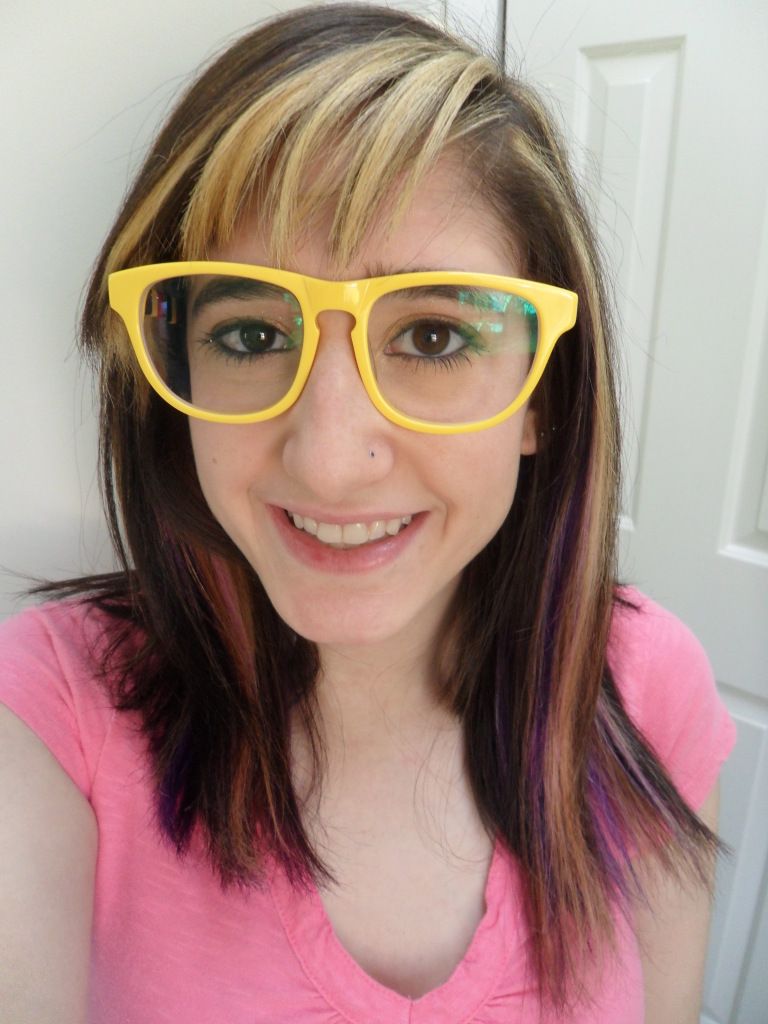 Did anyone guess
these yellow frames?
Once you finally choose a pair, all your have to do is enter in your prescription and your glasses are on their way! Firmoo made it really easy to fill in all of your prescription information, you just need to get a copy from your doctor.
The glasses came with a case, cleaning cloth, and a screwdriver with a set of screws which is really helpful! These glasses are so big and fun, and different from any glasses I have had. Unfortunately, either me, Firmoo, or my eye doctor messed up the prescription, because I don't the the lenses have the astigmatism correction, so I can only wear them for a few minutes, and then they start to hurt my eyes :( I am really sad about it, because I was super excited to wear these. Other then that, the glasses are awesome, and Firmoo did a great job sending them to me quickly.
Firmoo was also awesome enough to extend an offer to YOU GUYS! All my loveley followers, plus friends, family, and anyone else are invited to get their first pair of Firmoo glasses for free! Just pay for shipping.
What do you think of my new Firmoo glasses? Will you be getting your next (or first!) pair from Firmoo?
Claws up!
**This is sponsored post from
Firmoo
, but all opinions are 100% my own***