Hello everyone! I scheduled this post, so if the world ended already, you aren't reading it :-P
Time for day 4 of the Ciate Mini Mani Month. I was really excited about today because I had been eagerly waiting to open the door and find caviar pearls behind it! I knew that the box had a few hidden in there, so I was really happy when I opened door number 4, and found a little bottle of beads!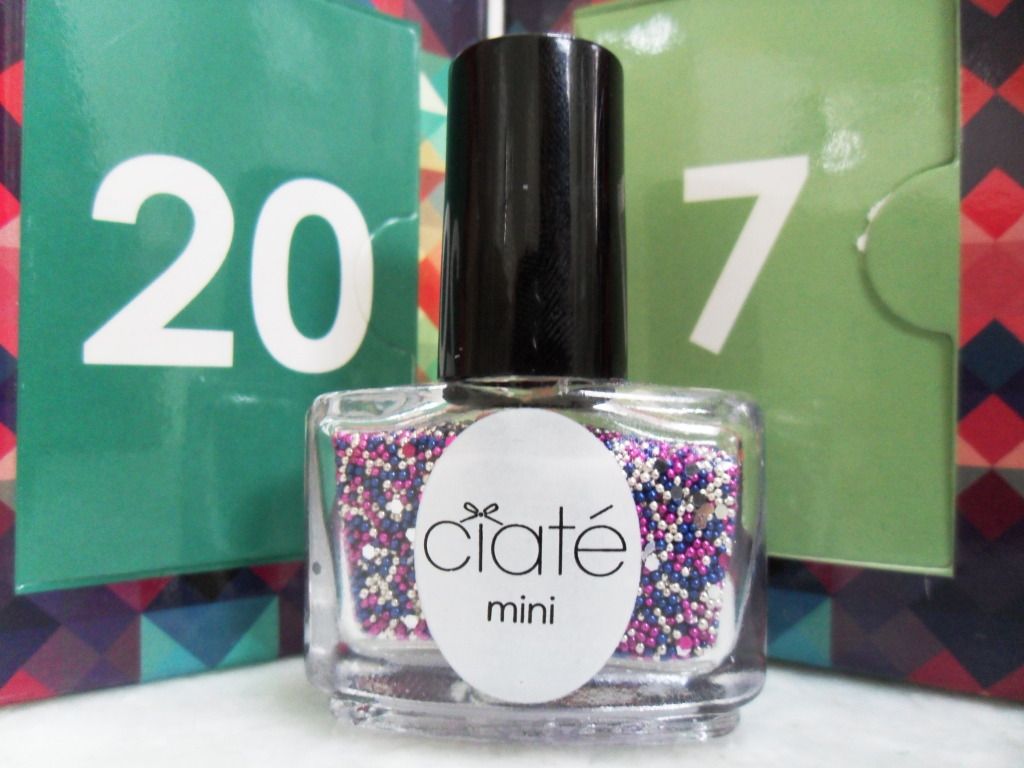 This is Prom Queen, a mix of silver, pink, and purple caviar beads, with a few pink and silver hex glitters thrown in. I never saw hex glitters in a caviar mix, so I thought it was pretty awesome. I also love these colors, they are my three favorites! I was also entertained by the name, as I have decided to become a Gleek, and watch all the episodes on Netflix for the first time. I just finished the episode where Kurt gets crowned prom queen :-P
As I mentioned before, my mom got me a
nail art book
for Chanukkah, and it was filled with lots of ideas I wanted to try, one of them being the bows! So I picked up some nail art pens, and I thought I would try them out.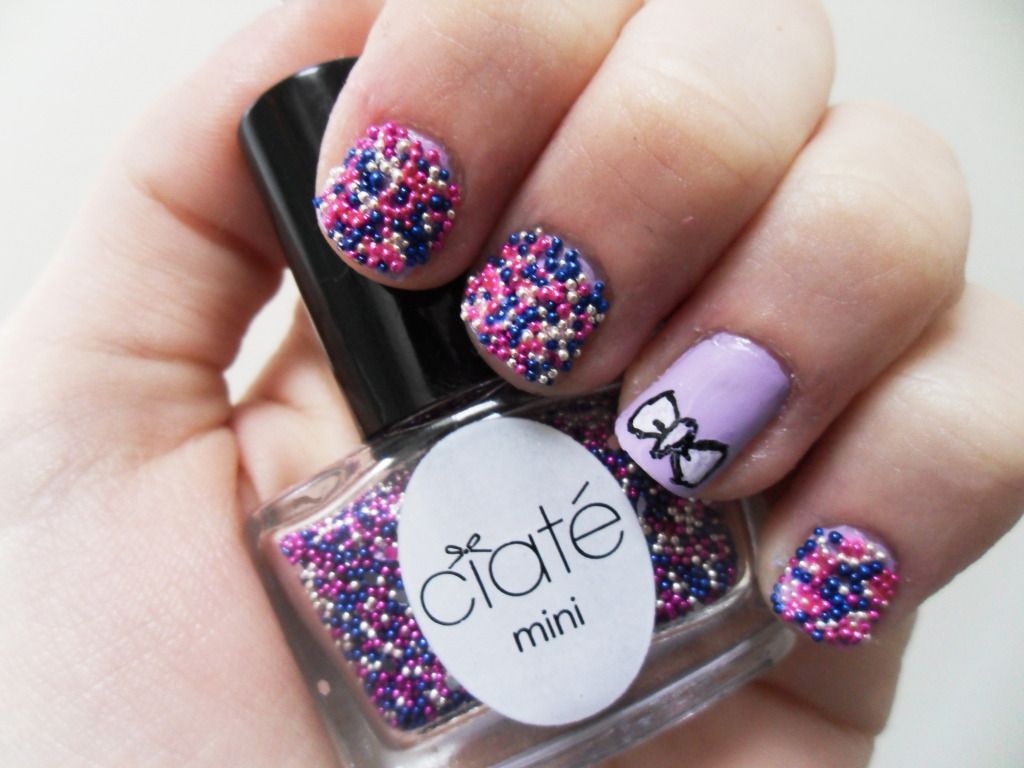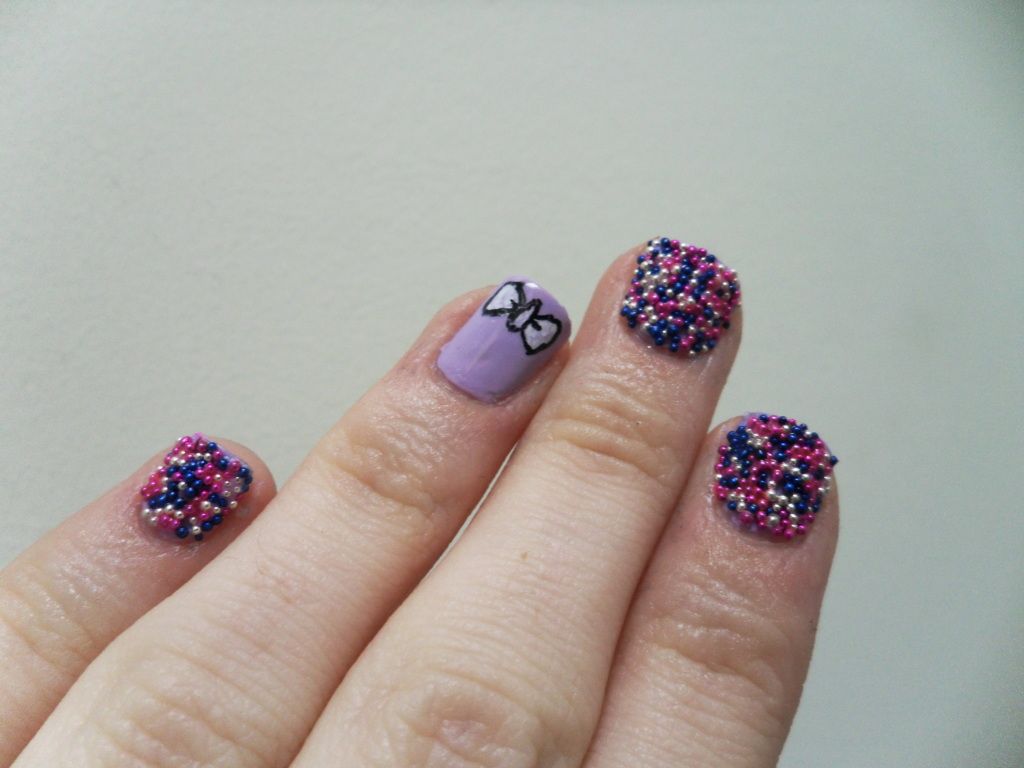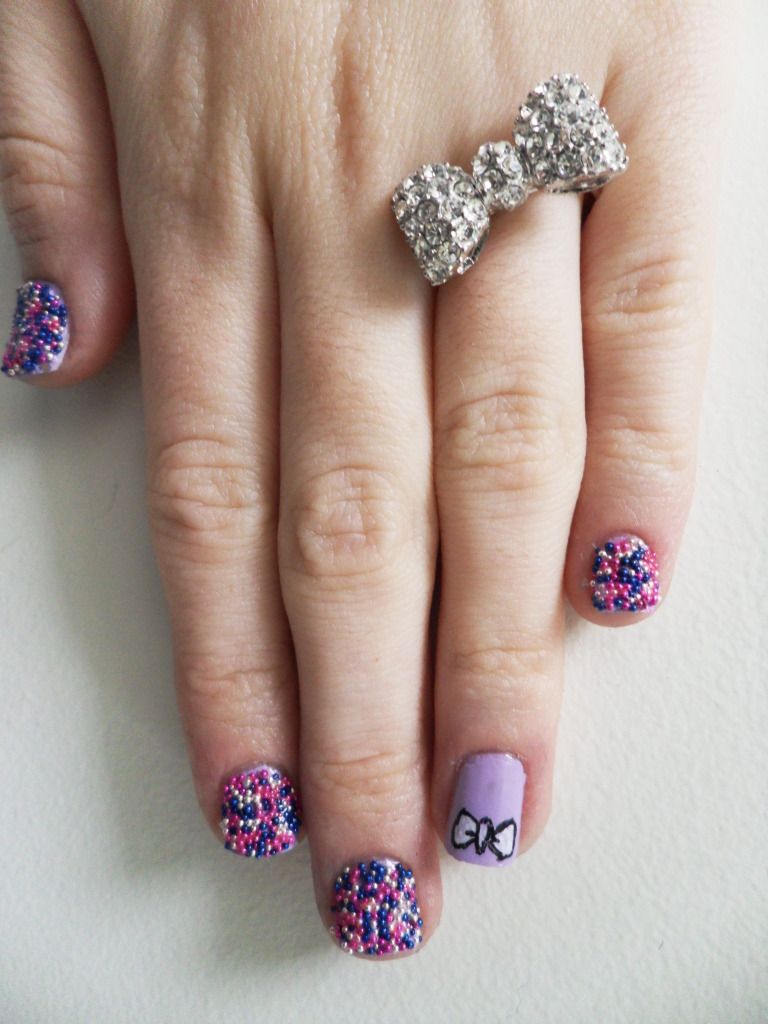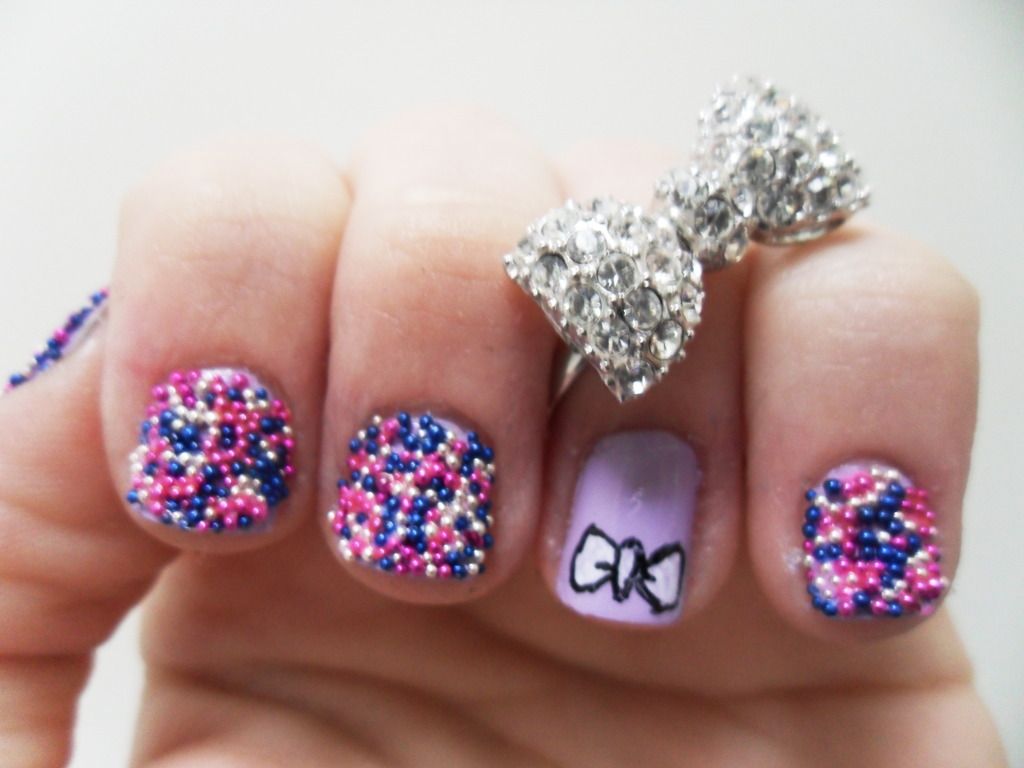 Here's what I used:
Sally Hansen Xtreme Wear in Lacey Lilac
Ciate Caviar Pearls in Prom Queen
Black and White Kiss nail art pens
I love how cute and girly this turned out! It is really fun! Sadly, the hex glitters didn't really stick to the nail polish, so all I got was beads. It was disappointing, because I thought the glitters were cool in the bottle.
What do you think of this girly caviar look? Do you like Prom Queen as much as I do?
Claws up!