Hello everyone! A few weeks ago I won a giveaway from the amazing Dulcie of
Oh Three Oh Four
. Little did I know that she was actually a dog trainer for many years, and now she is really helping me figure things out. She really is the sweetest, thank you not only for the amazing prize, but also all the time and advice you have given me. I am lucky to have found you and your blog!
I was ecstatic when I found out that, of the many different prizes that she was giving away, I ended up winning Lynderella The Stars in her Eyes! This is my second ever Lynderella (the first one being
Connect the Dots
) and my third indie polish. I'm such an indie noob.
The Stars in her eyes is such a gorgeous glitter! It is filled with different sized holographic glitter, including little stars! I can waste time telling you how awesome it is, or I can just show you.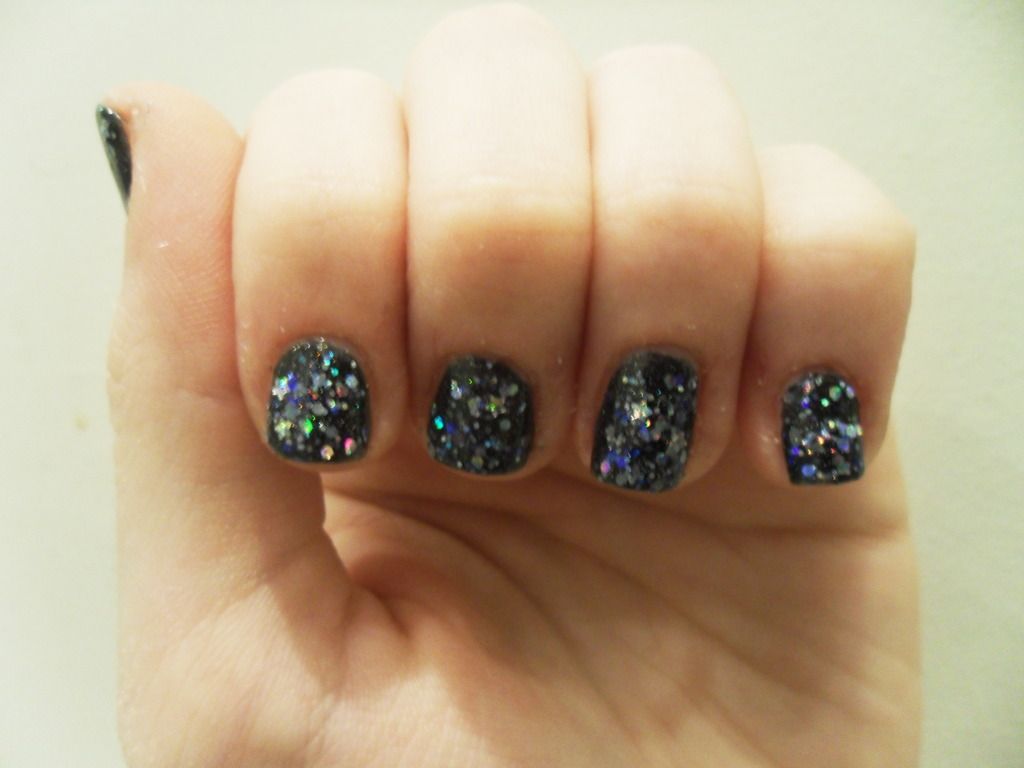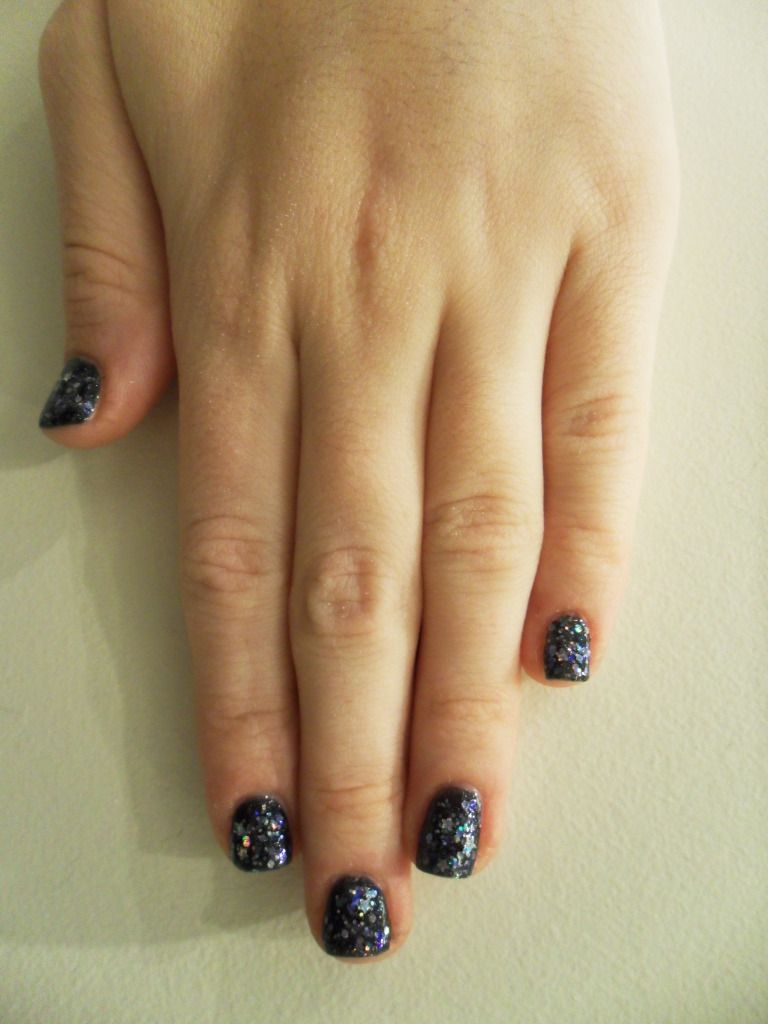 As you can see, it was super hard to photograph. I took so many pictures, but most of them came out blurry. I really wanted you to be able to see all the stars, but I liked that the blurry photos really showcased the holo effect.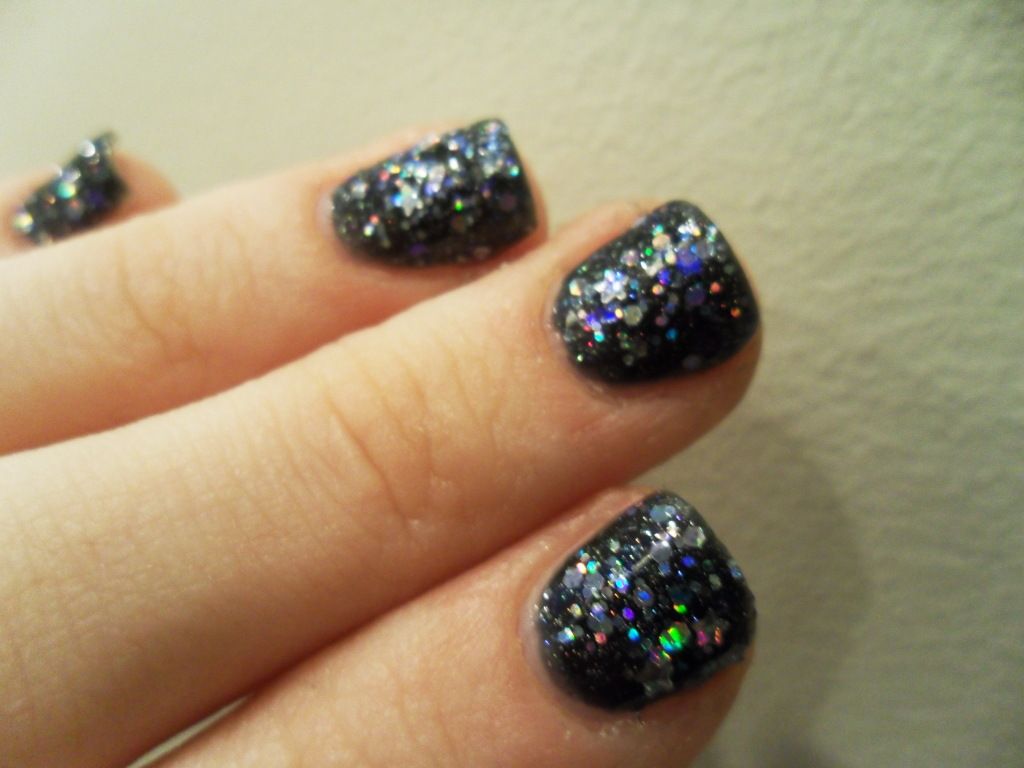 Here's what I used:
Two coats of Sally Hansen Insta-Dri in In a Flurry
Two coats of Lynderella in The Stars in Her Eyes
Then I topped it with a thick coat of SV
Oh my goodness this is so blingy, I love it! I can't help but think it would be perfect for New Years! Hmmm...?
What do you think of this combo, and of The Stars in her Eyes in general? What Lynderellas do you own?
Claws up!