Hello ladies! How was your weekend? I was off work today since I started my new babysitting job this morning. I am enjoying a full day to do my nails and catch up on some much needed blogging. I gotta say, I love Pinterest! I was reluctant to join when it first came out, but it has provided me the perfect way to save blog pages of nail designs that I love. Whenever I don't know what I paint I can scroll though until I find some inspiration. This morning
Polish Art Addiction's Grandma's Flowers
caught my eye and I knew I wanted to recreate it. I really loved the elegance of it and the vintage feel. One beautiful mani Leslie!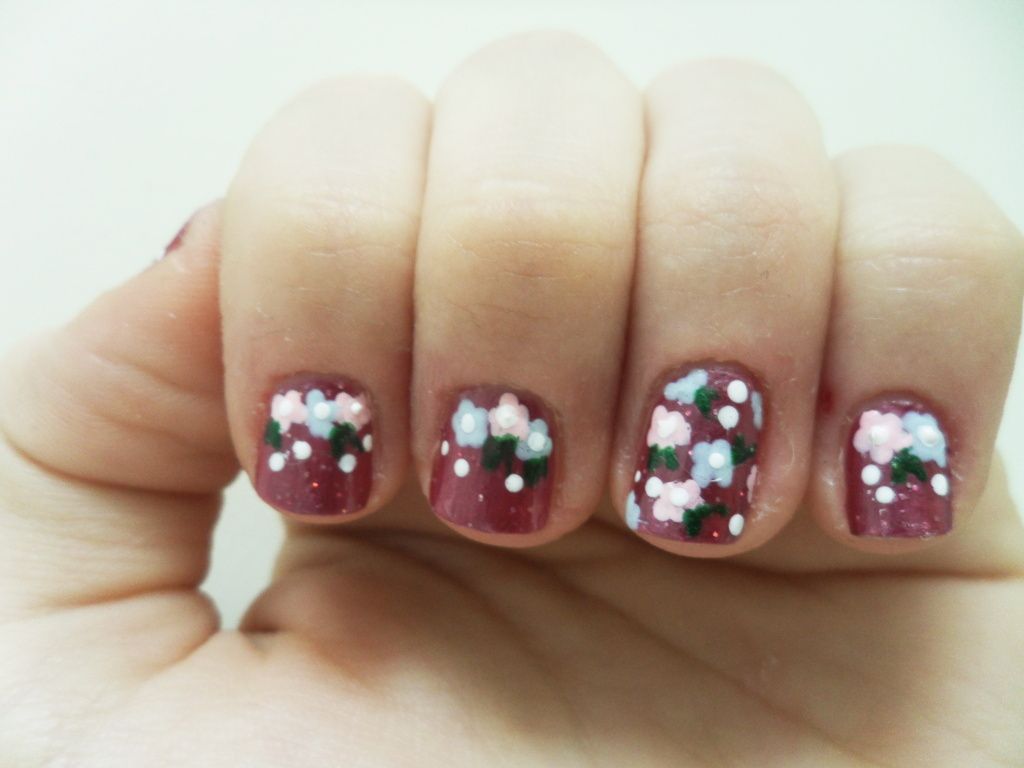 Doing this mani was super relaxing. I enjoyed sipping on some tea while just seeing where the flowers took me. In the end I love how it turned out. Not as beautiful as Leslie's version, but I love looking at my hands and seeing these on my nails! Like grown up nail art!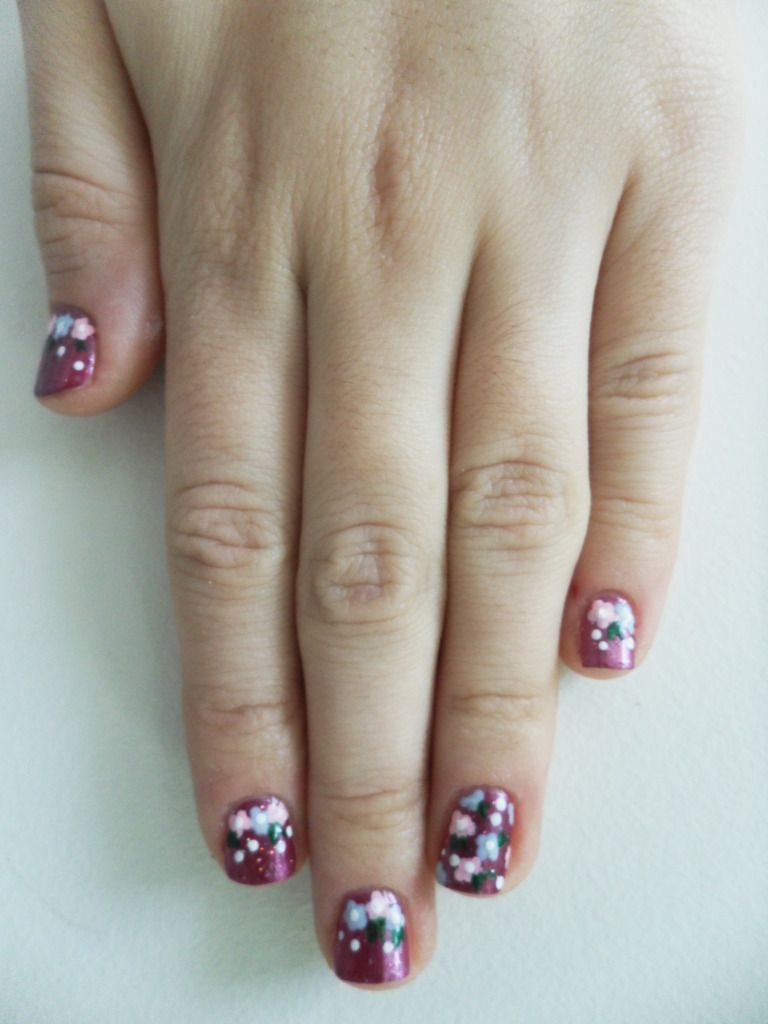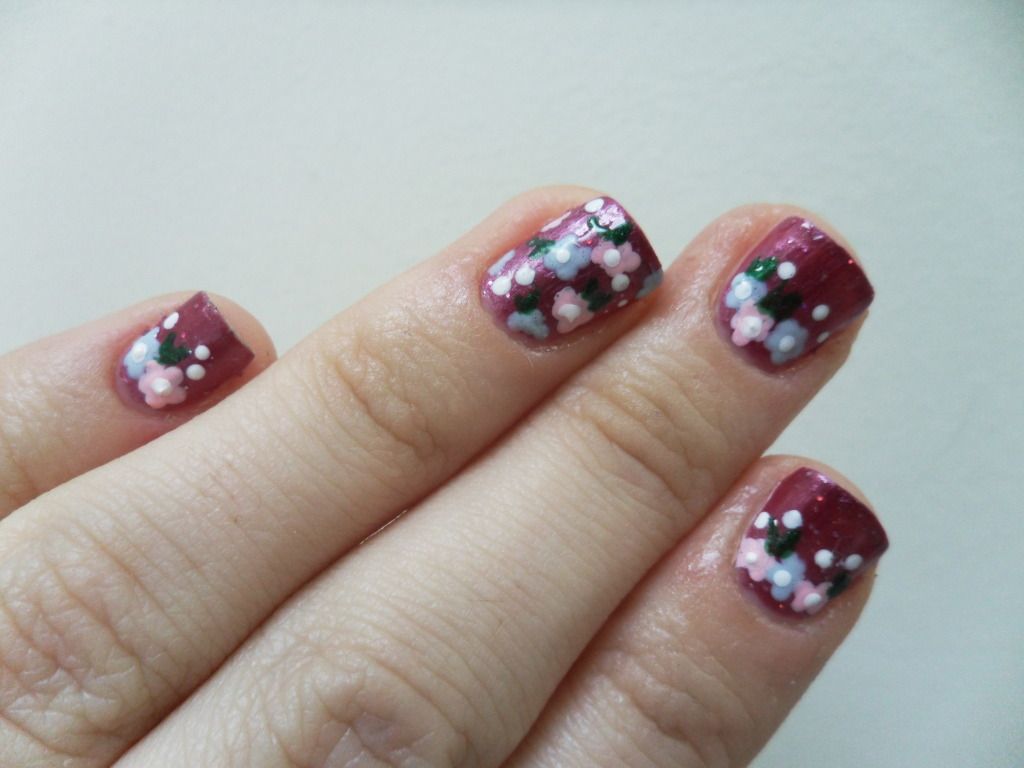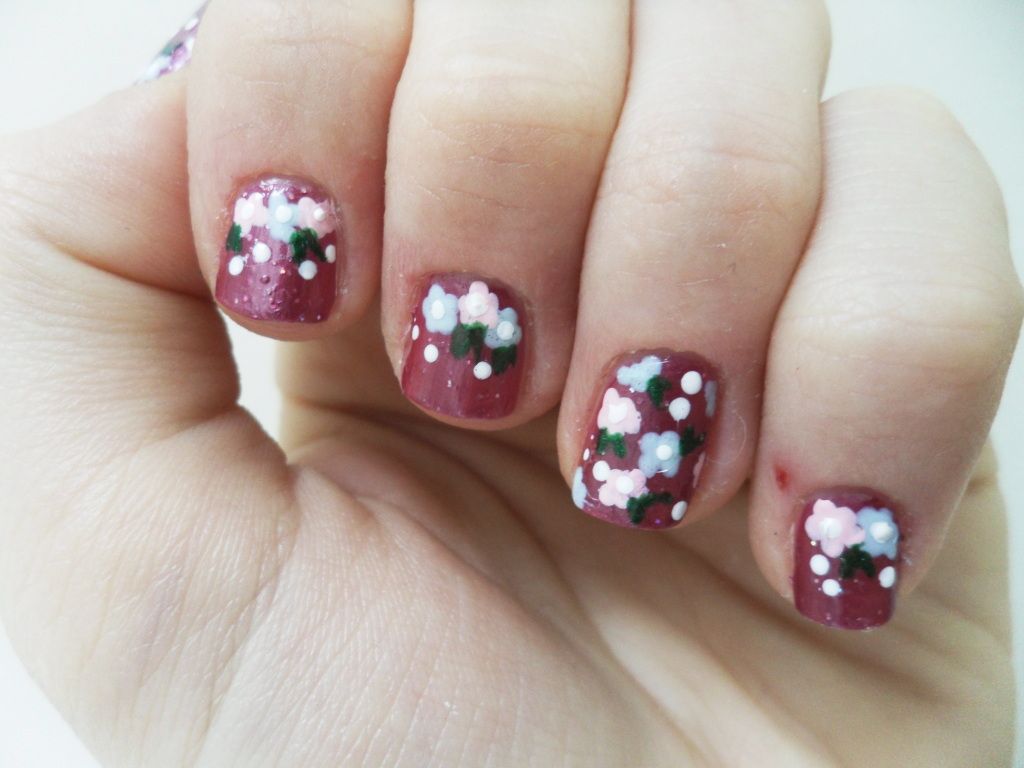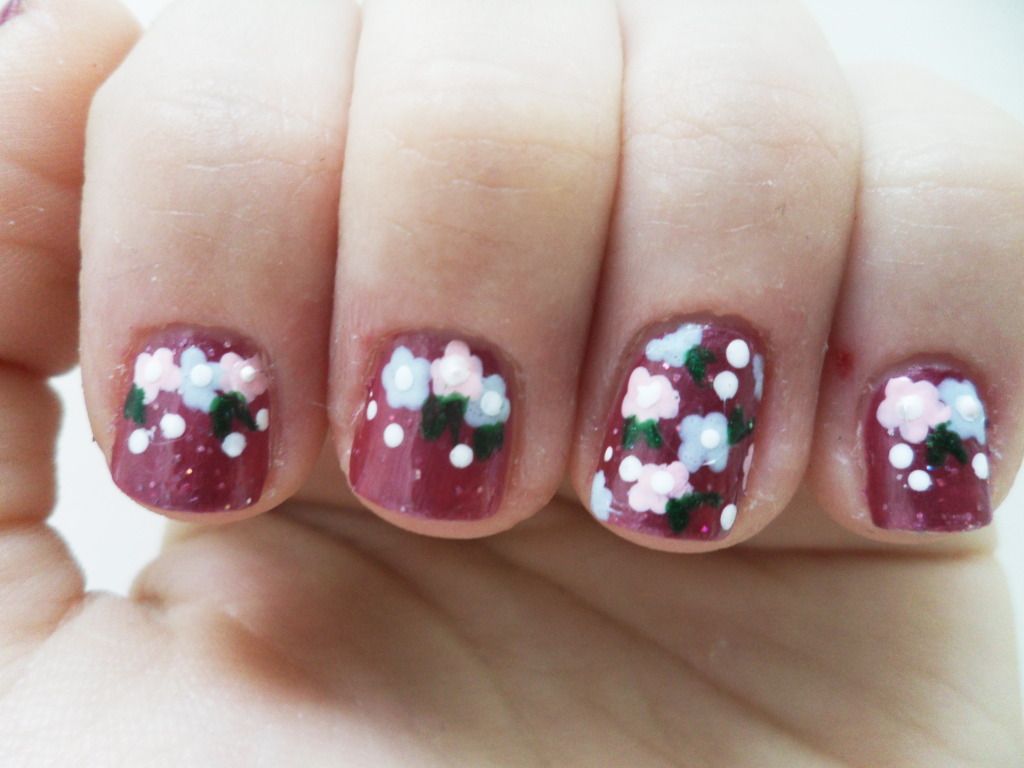 Please excuse my sad pinky. This cold weather is doing a number of my cuticles. Let's just pretend that's not there. Shhh, NOT THERE!
Here's what I used: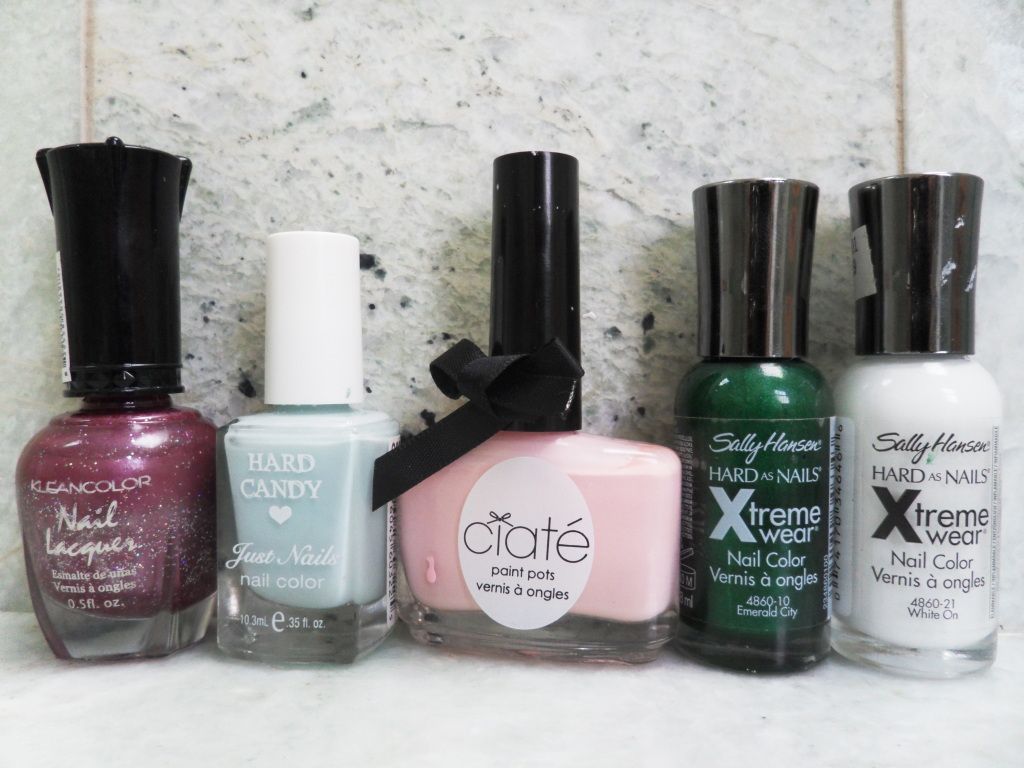 Kleancolor in Orchid Chrome
Hard Candy in Sky
Ciate in Strawberry Milkshake
Sally Hansen Xtreme Wear in Emerald City
Sally Hansen Xtreme Wear in White On
What do you think of my version of Leslie's vintage looking flowers?
Claws up!