Good news everyone! I am pretty much back to normal after my wisdom teeth extraction. Only a little bit of pain, the swelling is completely down, and I just can't eat anything crunchy. Yay! That was one experience that I'm glad is over and I never have to do again. Luckily with feeling better, I was able to rock some new nail art with Ciate Mini Mani Month day 15. I also finally got to used the 3rd Lippmann that my brother got me for Chanukkah.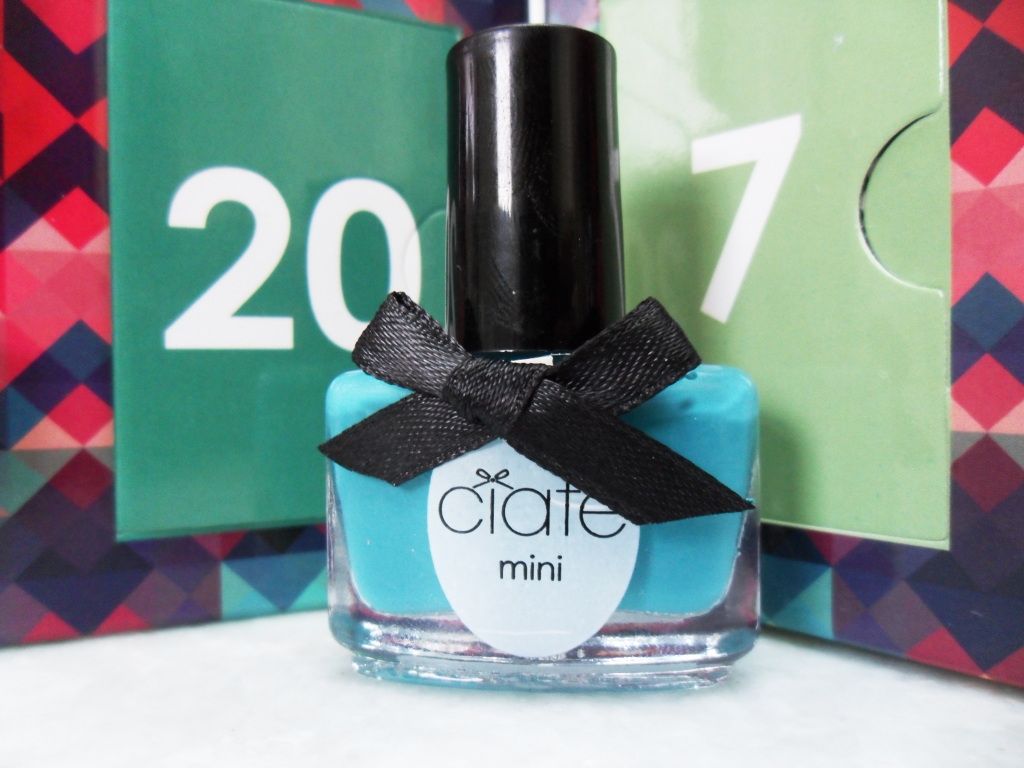 This is Headliner, the perfect teal cream. You could get away with one this coat, but I went for 2 thinner ones for full opacity. I actually don't have any basic teals like this is my collection so I am super stoked about it!
I decided that I wanted to pair this beautiful color with silver and white, gaining inspiration from Tiffany's. But after searching on Pinterest for ideas, I found
this nail set
and I knew it was the winner.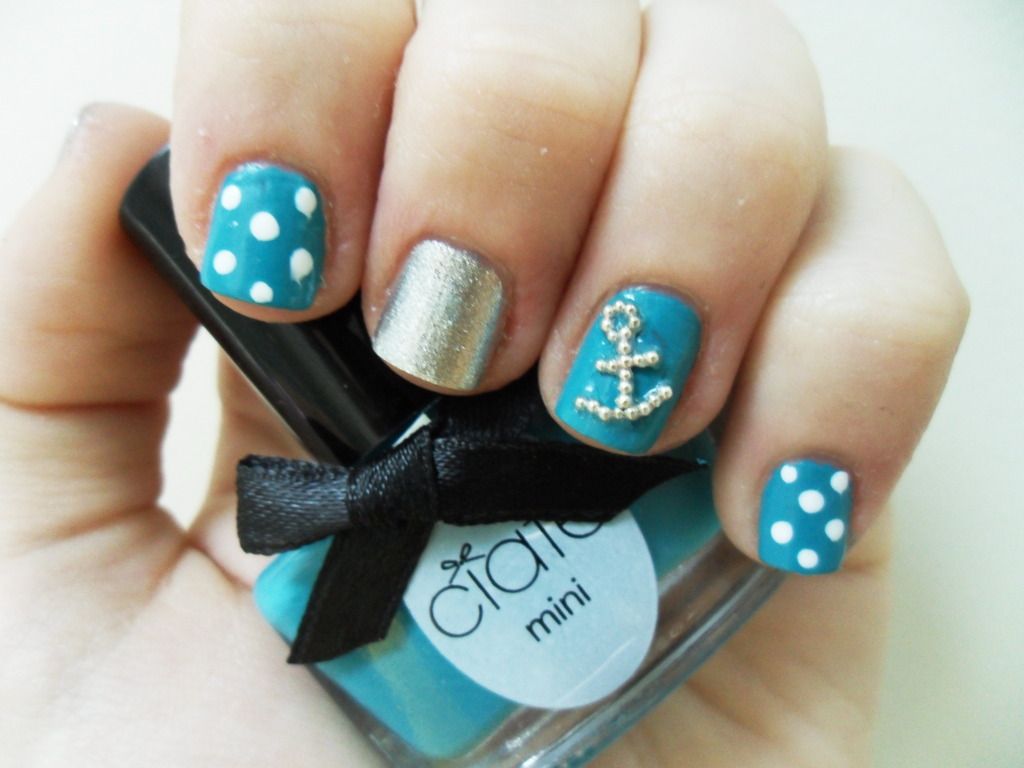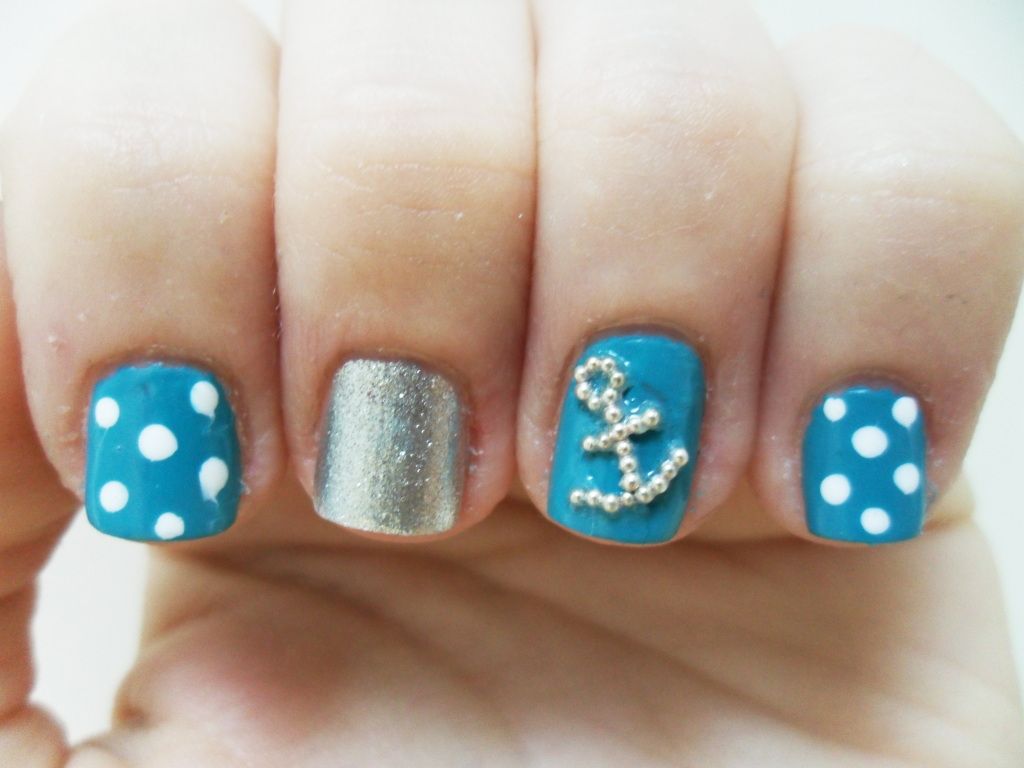 Headliner came out looking more blue in the photos, but its actually a more true teal color.
For the anchor, I picked out the silver beads from a bottle of caviar pearls. I think this has to be my new favorite way of doing nail art! It is so much easier placing the beads where I want them instead of painting on the designs, and with the Ciate box I got so many new bottles of caviar pearls in lots of colors. I will definitely be doing more designs like this.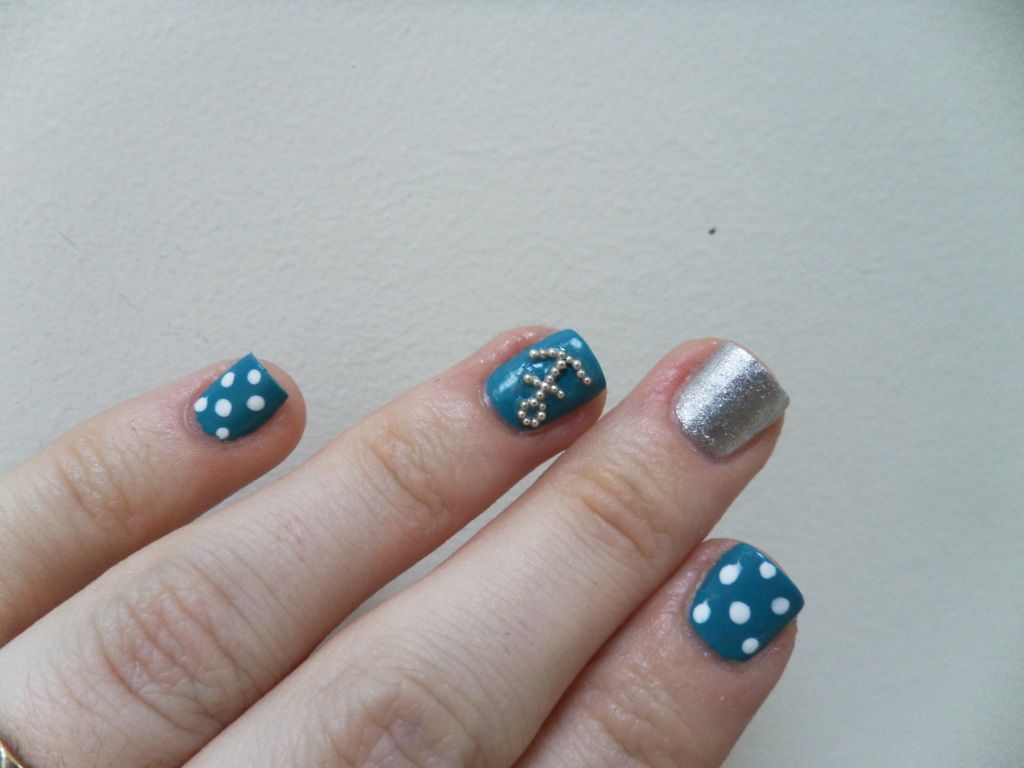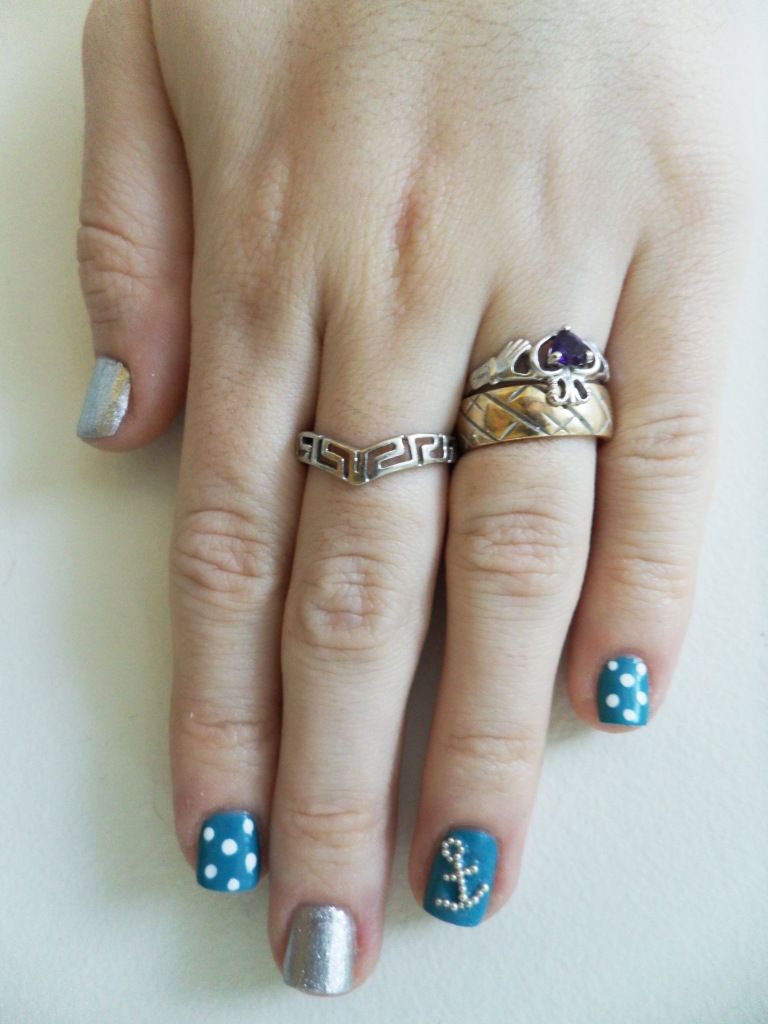 Here's what I used: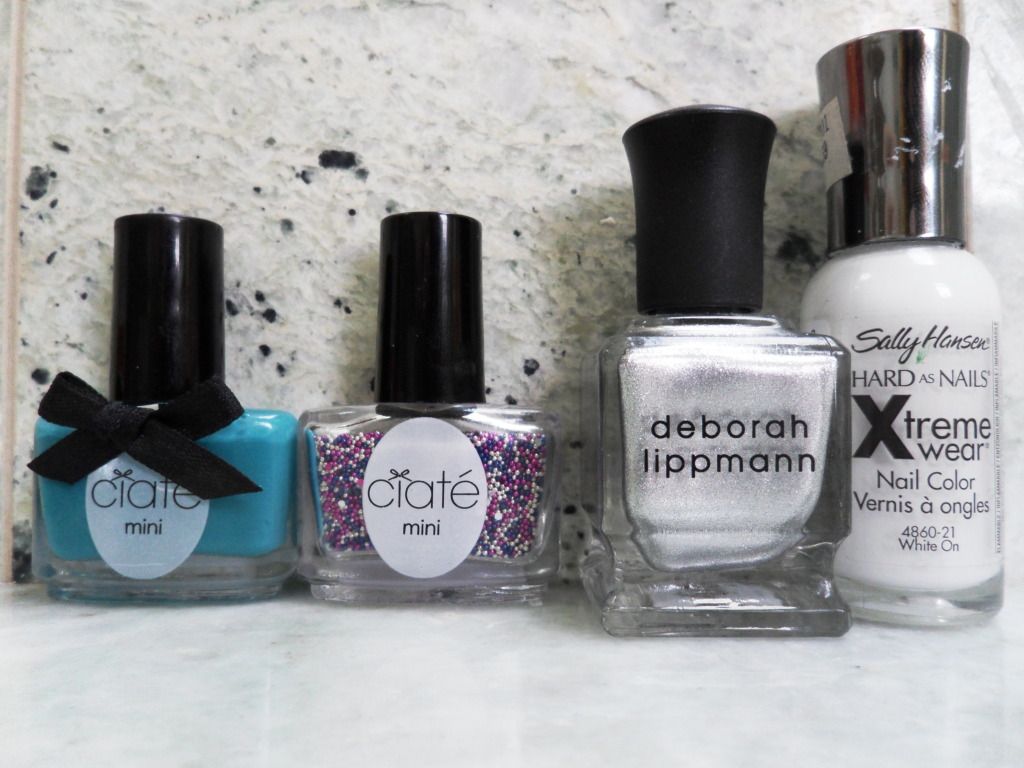 Ciate in Headliner
Ciate Caviar Pearls in Prom Queen
Deborah Lippmann in Star Dust
Sally Hansen Xtreme Wear in White On
What do you think of this nautical themed mani, and of Headliner?
Claws up!