Hello everyone! By the time you read this I will be at work, shortly leaving to drive to PA to visit Ben. It will be nice to have a few days off work to see Ben, since ill be taking a few more days off next week...to get all my wisdom teeth pulled. Yay. Not. I have had 23 teeth pulled in the past so I'm an old pro at dealing with teeth pulling, but everyone tells me wisdom teeth are worse. But they are all impacted and there is not enough room for them to come in so I am happy to just get them all out and never have to deal with them again.
Anyway, I hope toy guys liked my last manicure as much as I did. I was sad to take it off, but it was time to get to day 11 of the Ciate Mini Mani month.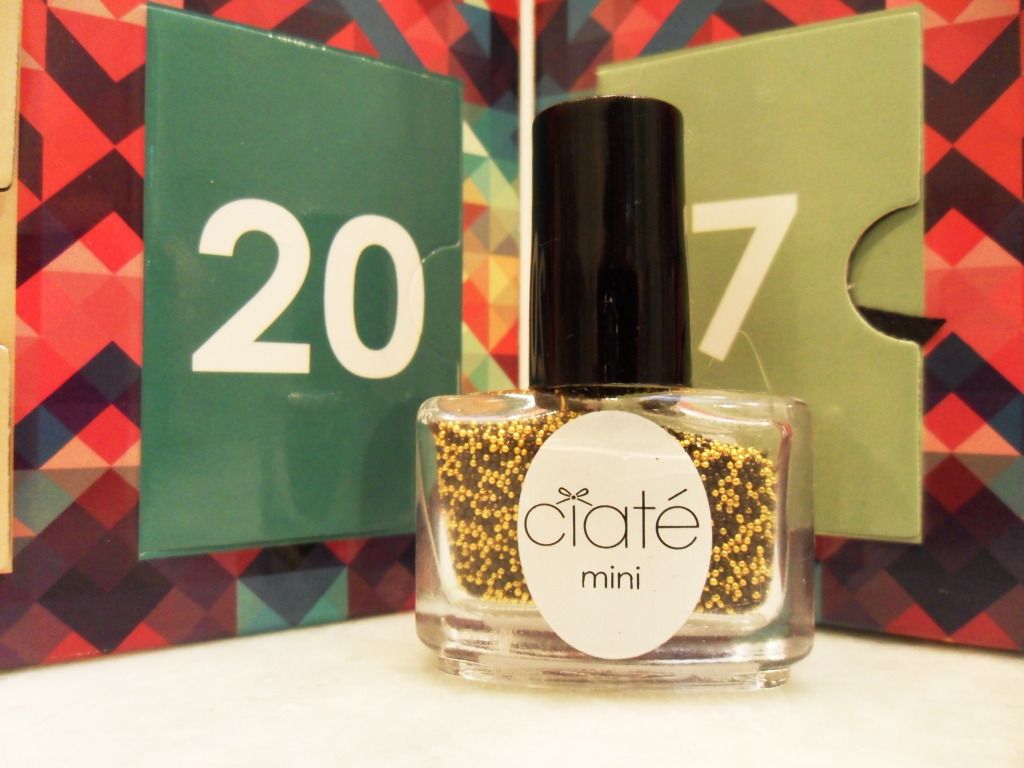 Today's bottle was another bottle of caviar pearls, this one is called Bumble Bee, a mix of gold and black pearls. I have done 2 different caviar manis already, and both times I only created the caviar look on 4 nails, with an accent nail, so I decided to continue the tradition. I feel a whole hand of caviar is a little overwhelming. I paired these pearls with a basic grey to offset the bling on the rest of my nails.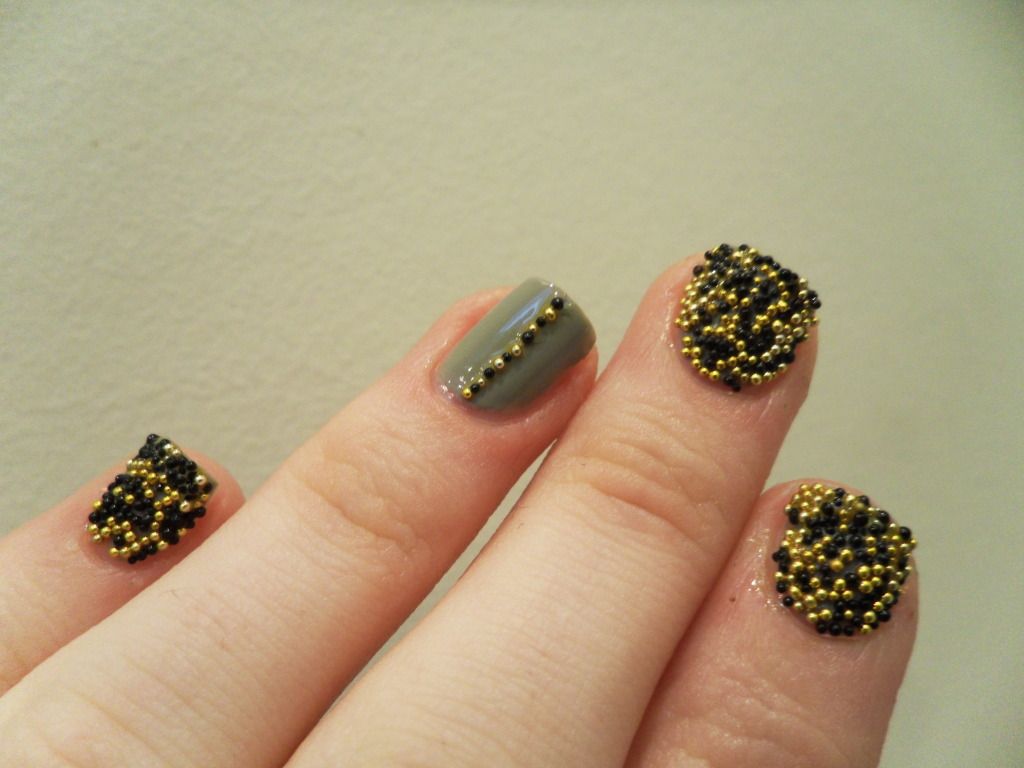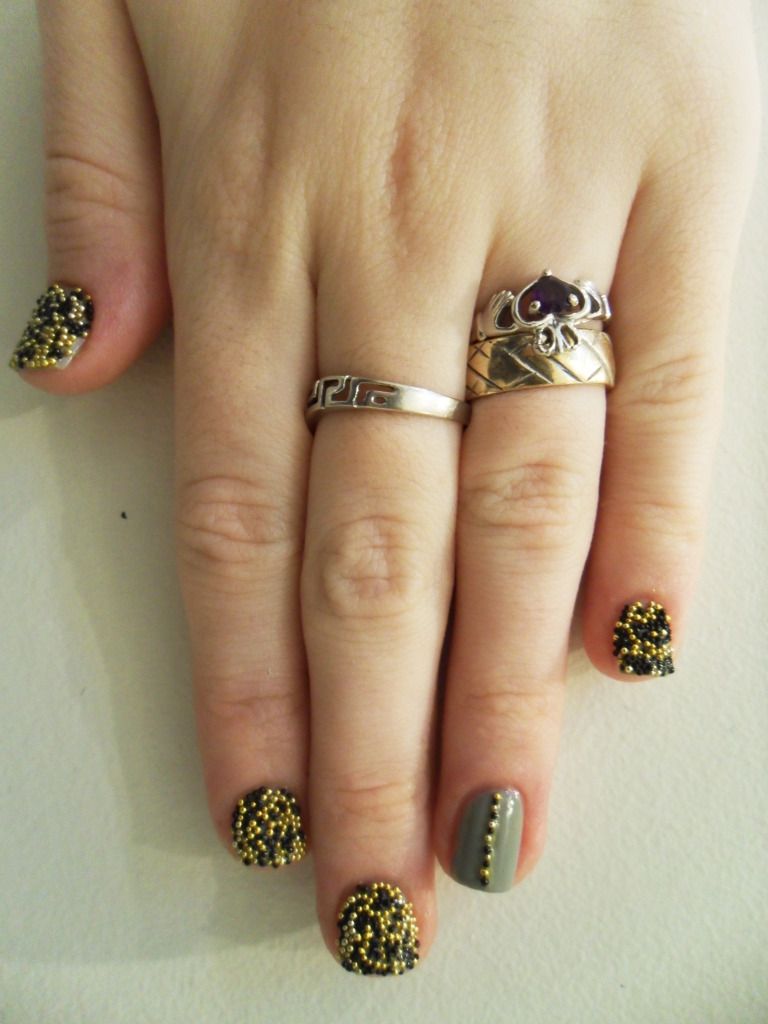 Here's what I used: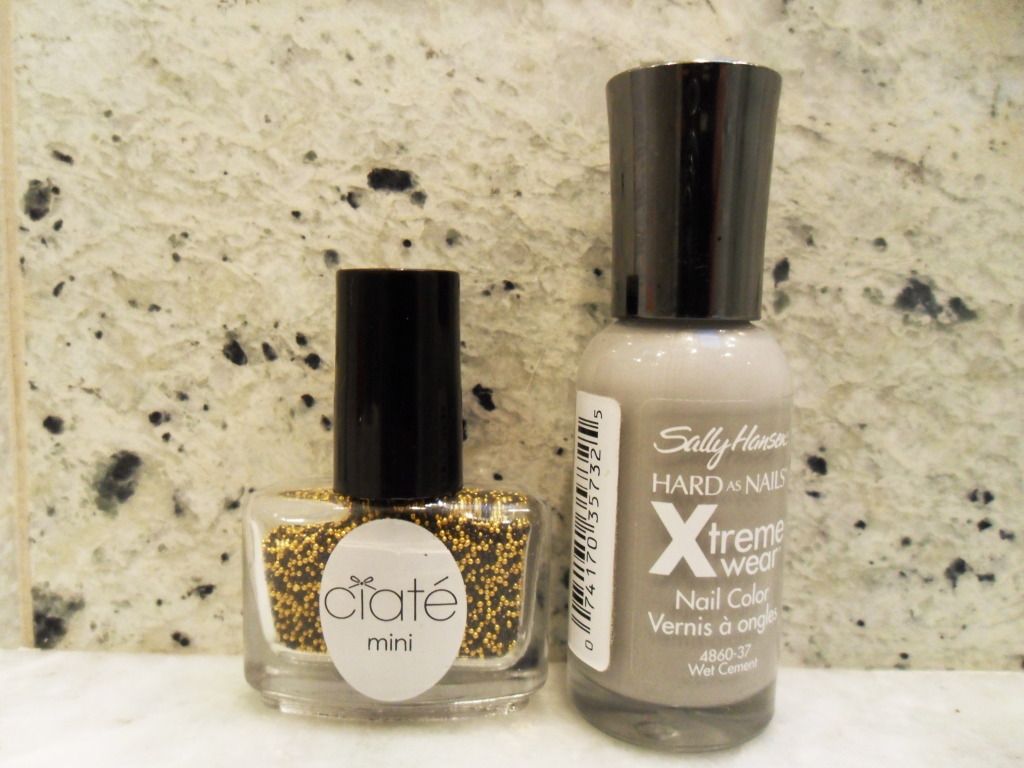 Ciate Caviar Pearls in Bumble Bee
Sally Hansen Xtreme Wear in Wet Cement
I actually liked these pearls more than I thought. The caviar look is always a little out there and crazy, but the gold and black keep it classy. It's helping me find some inspiration for the nails I am going to wear for the Lady Gaga Born This Way Ball. As you know Gaga has been sporting the gold and black look.
What do you think of Bumble Bee and this caviar look?
Claws up!