Happy new year everyone! Wooo first post of 2013! I hope everyone had a wonderful new years celebration. I went out with Ben,
Sara
, and a friend from work, Michelle, to hop some bars, and watch out local ball drop ceremony at midnight. I had a really fun time, it was great going out with some of my favorite people and just relaxing and having fun without any drama. Of course, a night out does damage to a girl's mani, and when the night was over, my nails were in need of a new look.
This brings me to day 7 of the Ciate Mini Mani Month!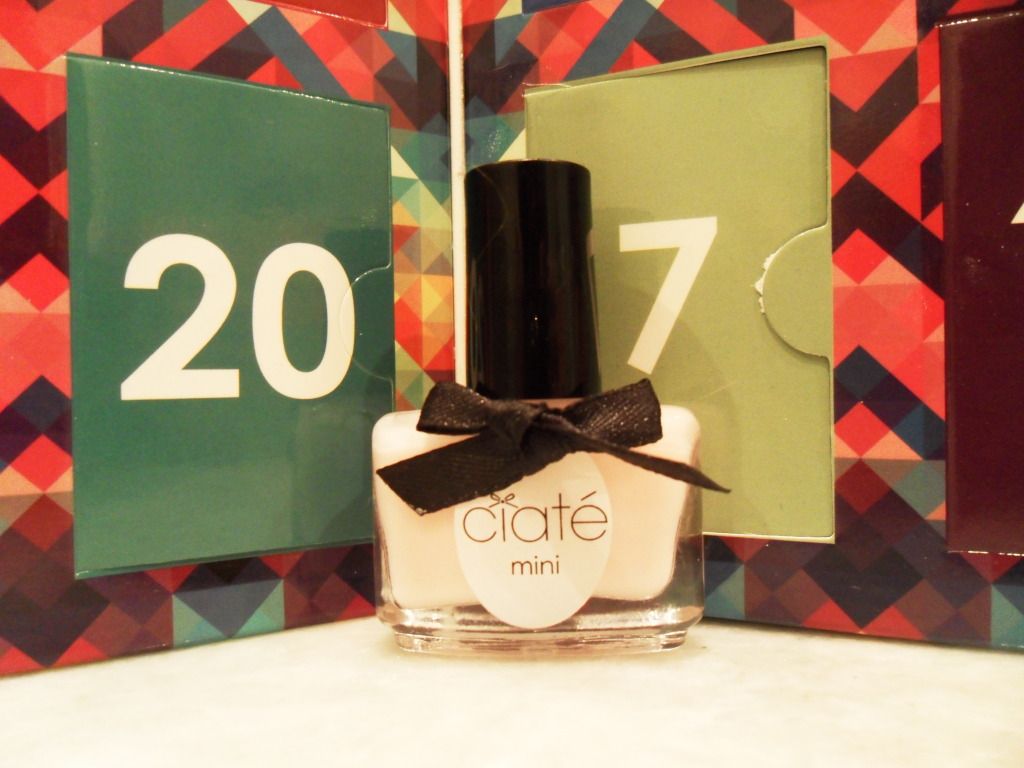 Meet Ciate in Cutie pie, a super sheer, very light pink polish. This polish is probably intended to be used as a French mani base, since it is so sheer. I was fooling around with it and after 4 coats it was pretty opaque, but you could still see the nail line under. This is 2 coats: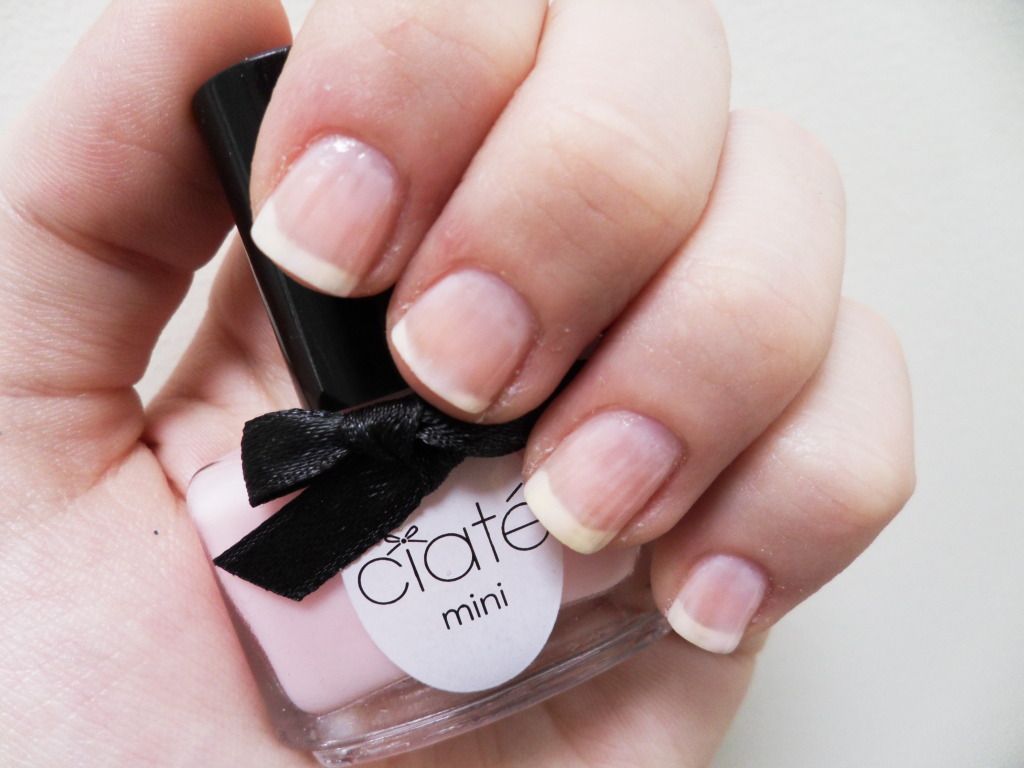 I had JUST done a french look, so I didn't want to do another. After debating (and a few unsuccessful attempts) I came up with a see through stripe look. Also Ben was a very helpful nail assistant and handed me my polishes and tools. Thanks Ben! (There's your credit!! :-P )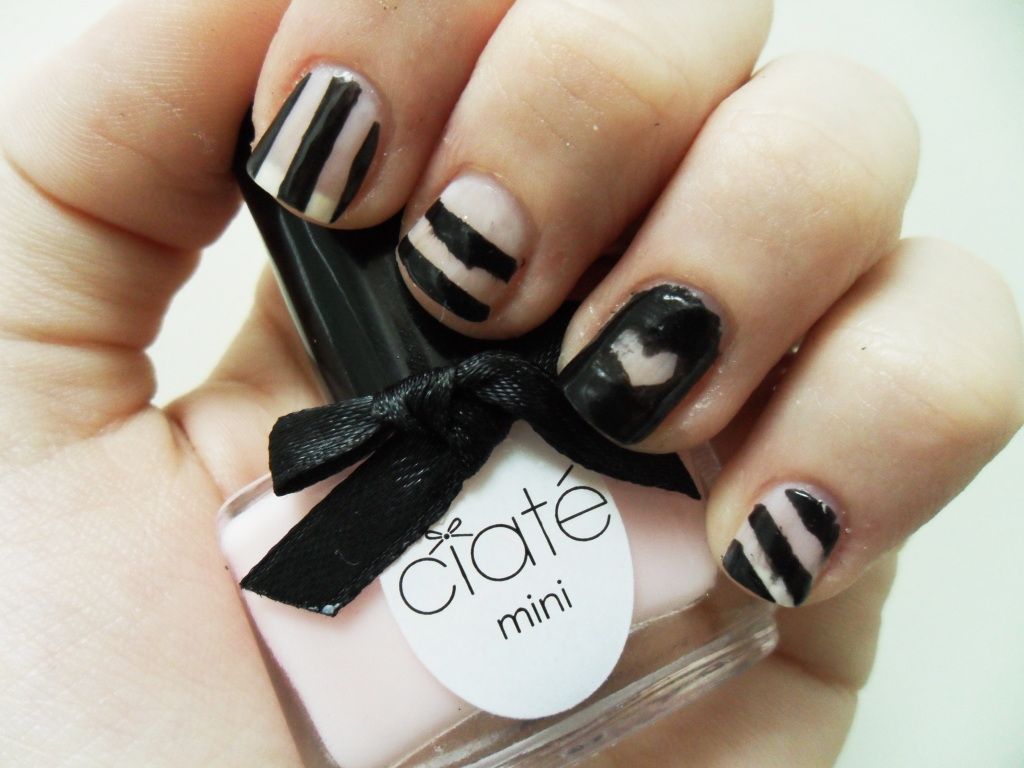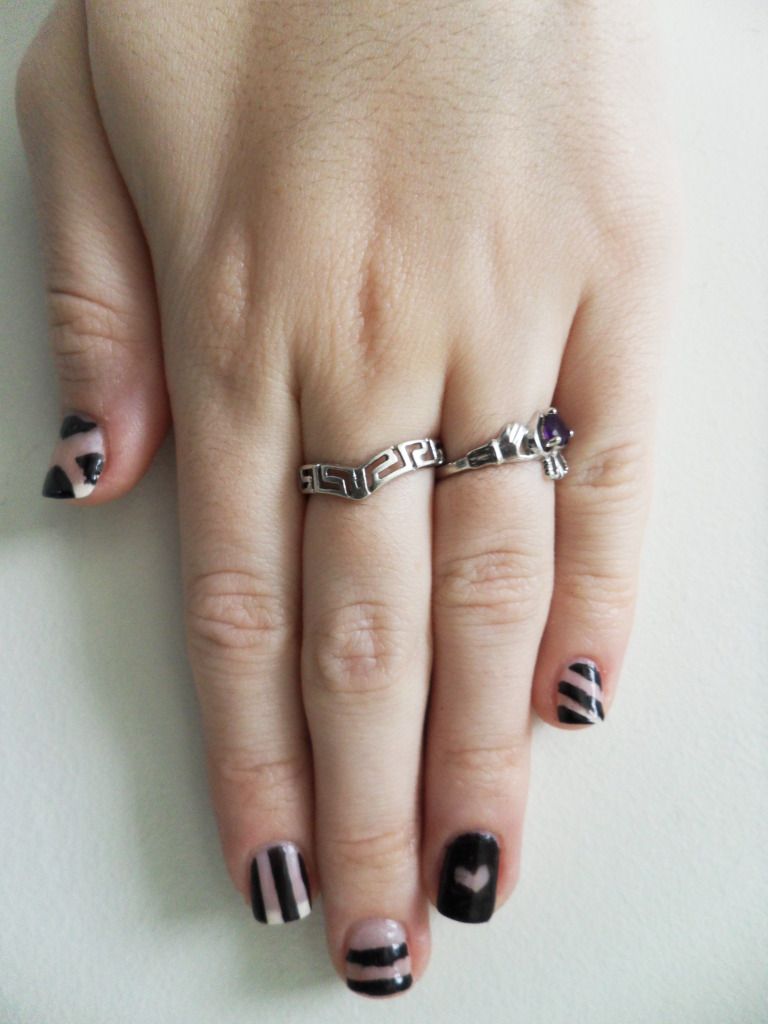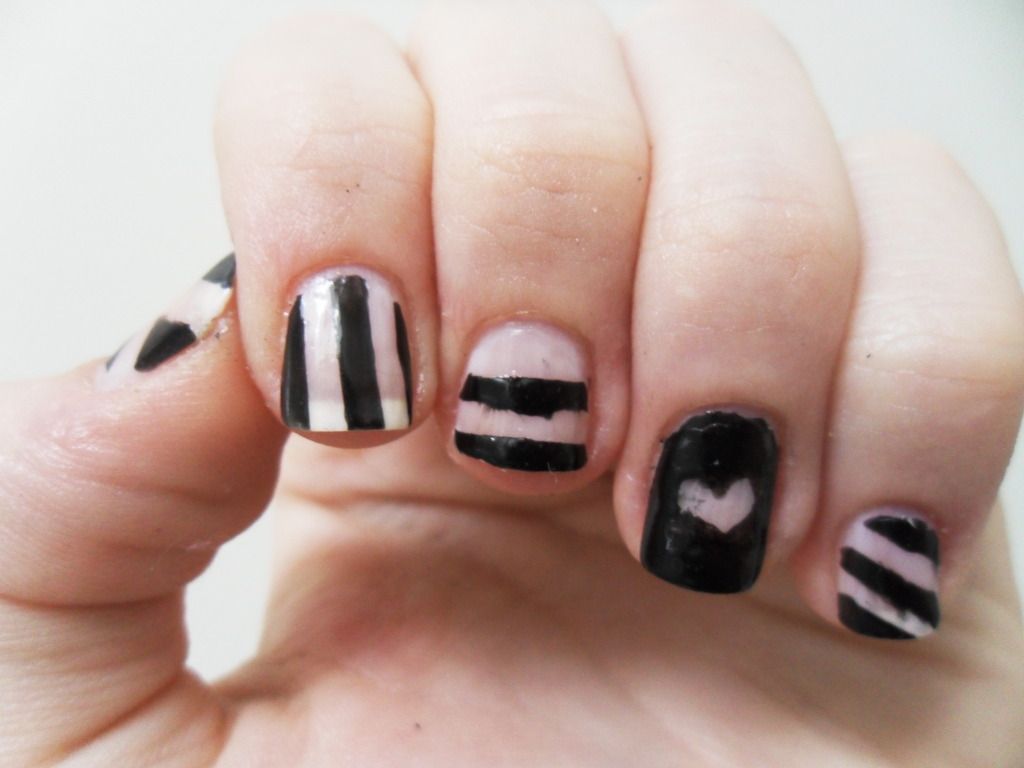 Here's what I used: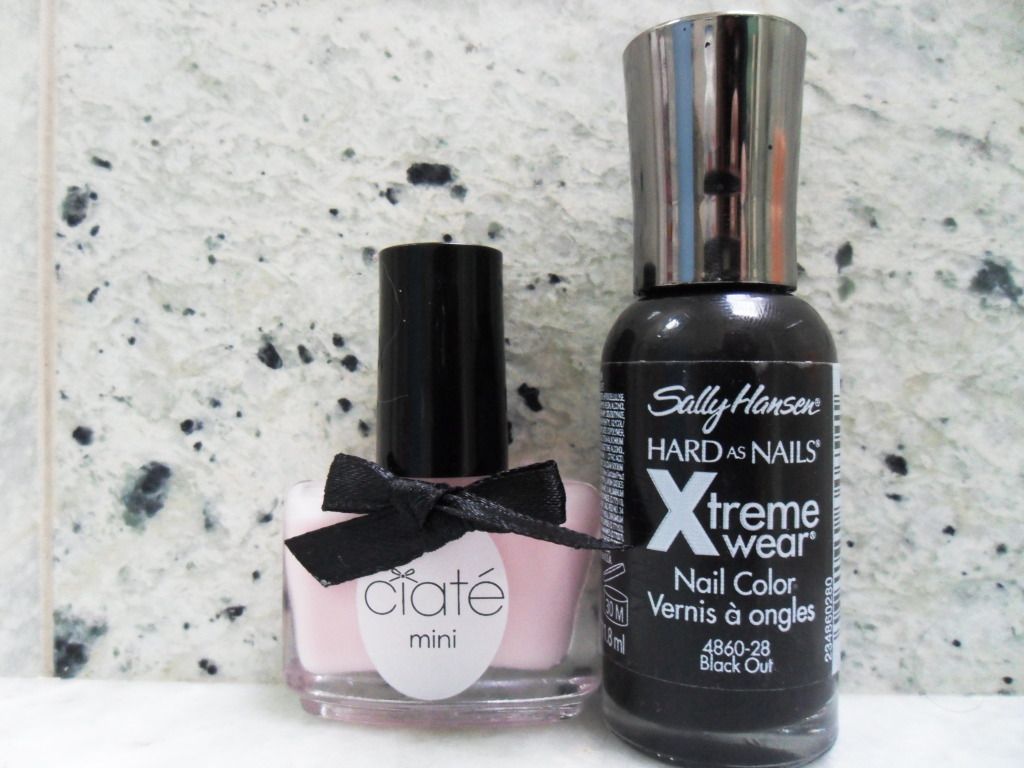 Ciate in Cutie Pie
Sally Hansen Xtreme Wear in Black Out
In the end I like how this came out, like little windows than you can see through to my nail. A little cute, and a little rocker too!
What do you think of this see through strip look?
Claws up!