I interrupt your normally scheduled Ciate Mini Mani month to bring you a mani I am super excited about! I saw
this
video on Pinterest and I knew I had to try it right away.
This is a new water "marbling" technique that involves dropping some polish in a cup of water, and then spraying it with hand sanitizer spray. You then dip your finger as you normally would with the water marble technique The end result is this spotted look. The first thing that came to my mind was the elusive OPI Black Spotted, a polish similar to crackle polishes, but extremely rare and hard to get a hold of. With this technique, you can achieve the OPI Black Spotted look with just any ole black polish. I loved recreating the OPI Black Spotted look, but the great part about this is you can make a spotted manicure using any color polish! In your face OPI!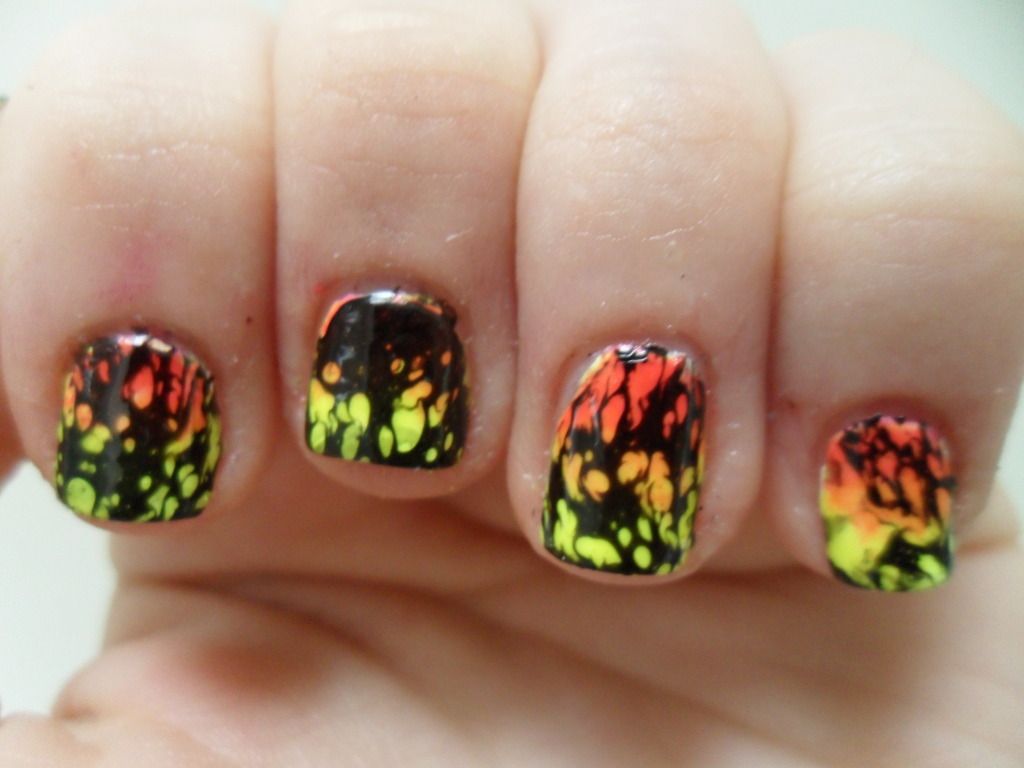 I decided to layered the black spotted over an orange to yellow neon gradient. I really wanted to black to contrast against the base polish to get the full effect. For my "black spotted" I used Lippmann's Edge of Glory Base Color, the black polish that comes in the Edge of Glory polish duo.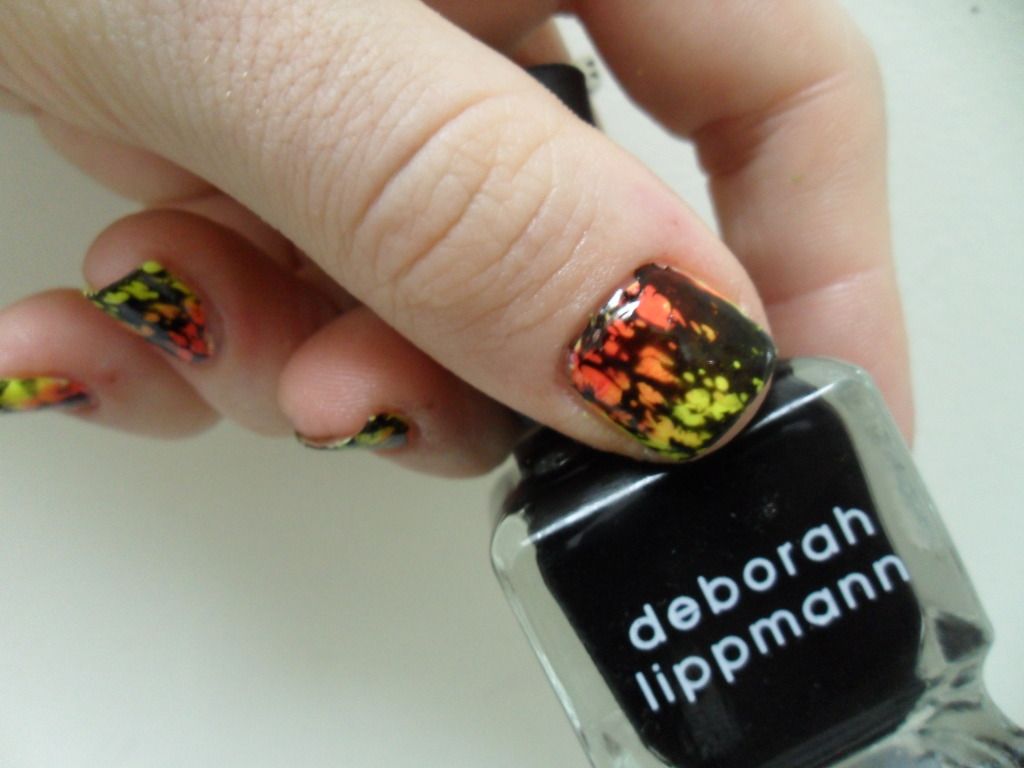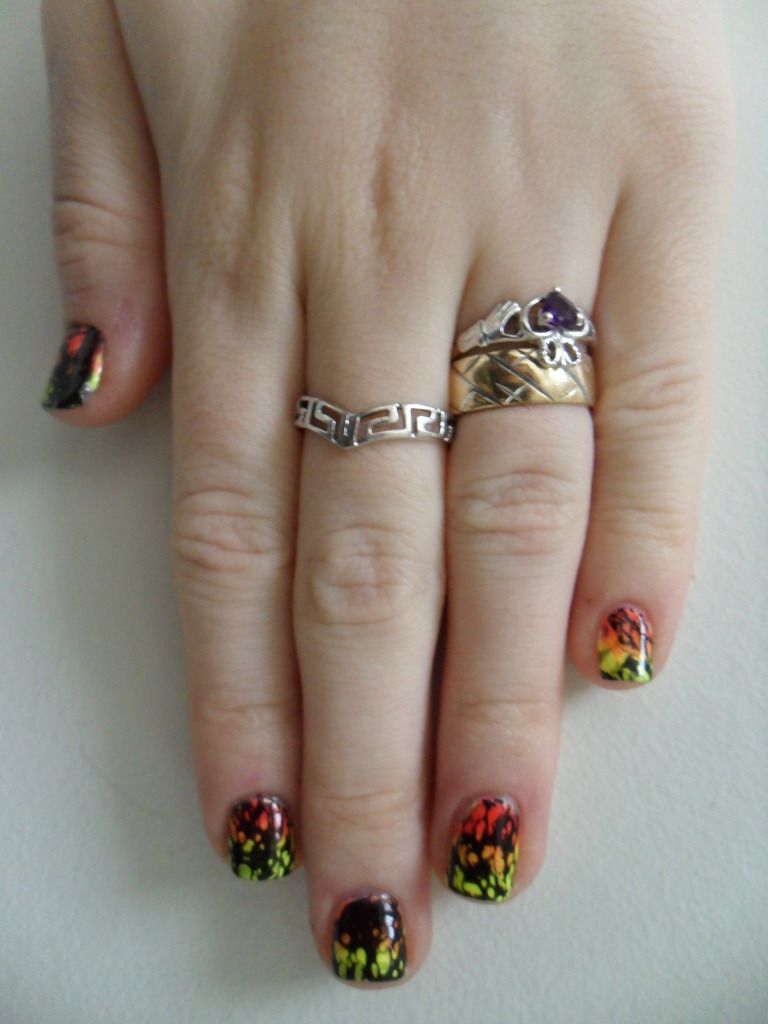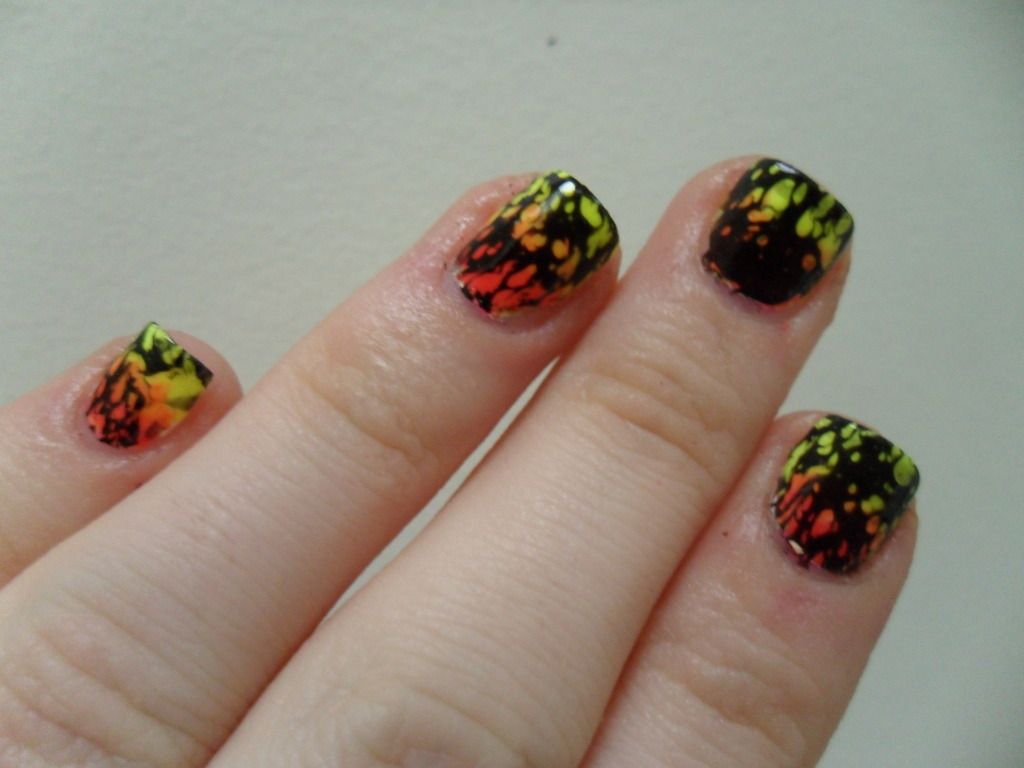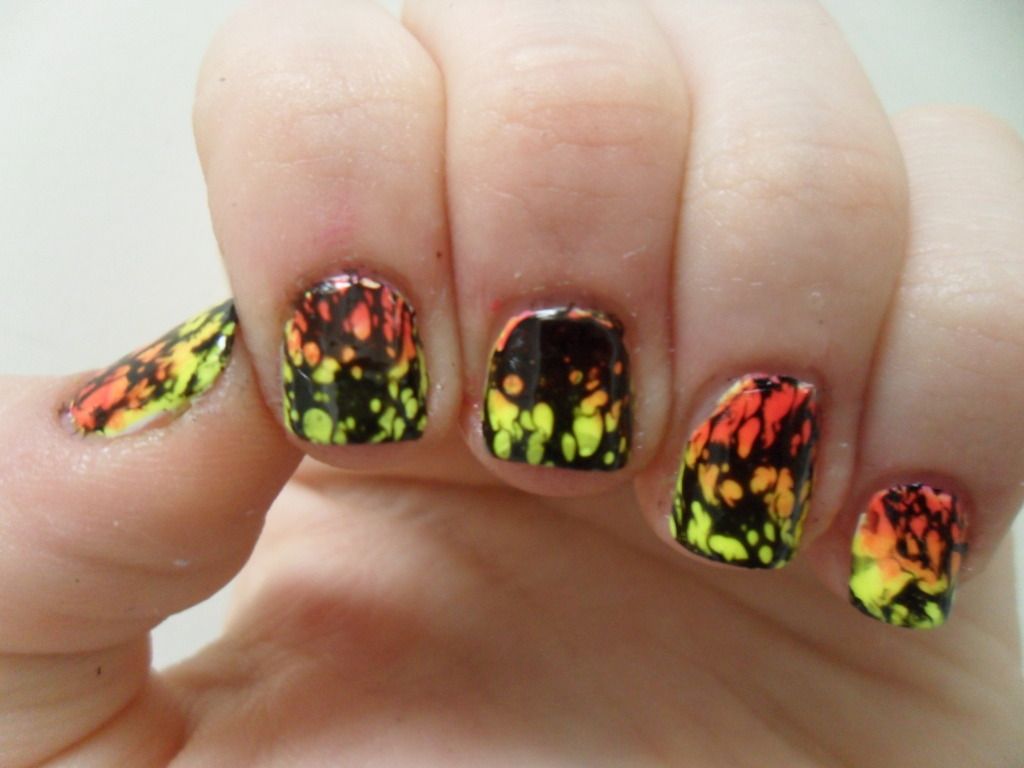 Here's what I used:
Nina Ultra Pro in Solar Flare
Milani Neon in Techno Red
Deborah Lippmann in Edge of Glory Base Color
This wasn't perfect, but it's pretty damn close! I love that I can finally rock the black spotted look without committing crimes, and unmentionable favors to get my hands on a bottle of OPI. I can't wait to try this with other colors as well!
What do you think of this DIY version of OPI Black Spotted? Are you going to try this look?
Claws up!