Hello! We have finally reached the halfway point of the Ciate Mini Mani Month! And it only took me a month! I knew that the caviar pearls weren't going to last long, so when I went to visit Ben in PA this weekend I made sure to bring all my manicure stuff I needed for day 12.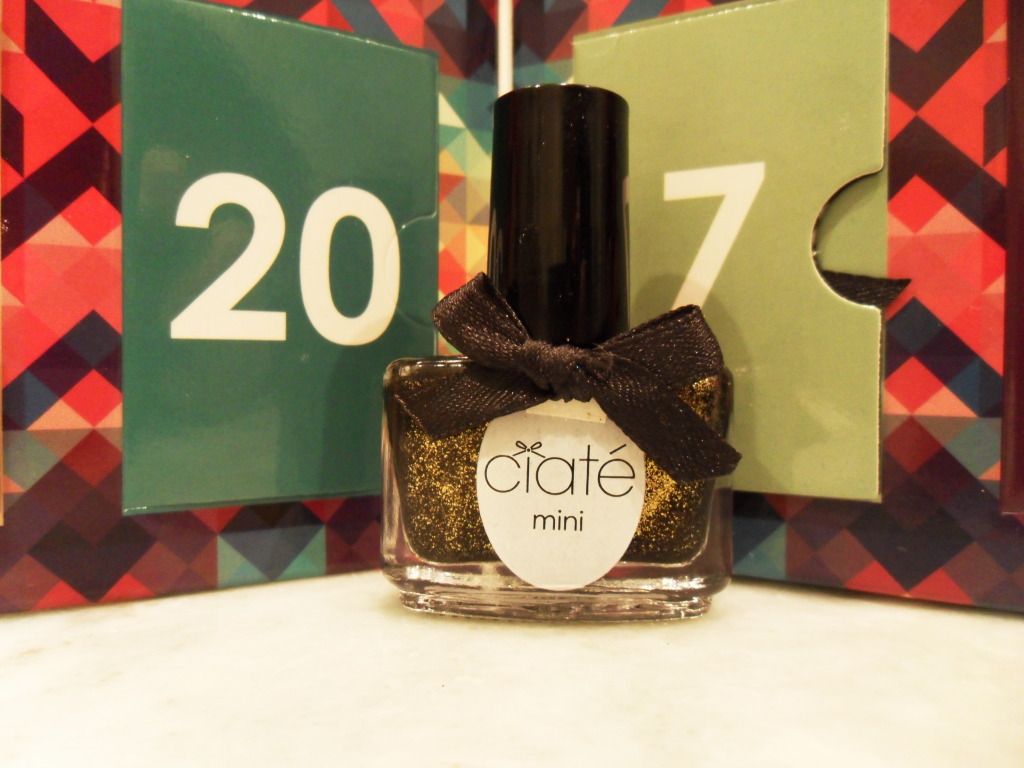 This is Twilight, a black creme with a gorgeous gold shimmer. I really love how beautiful the gold was against the black, and I knew I wanted to play off that for this mani. Formula was a bit thick on this one and I needed to wait a little longer between the 2 coats.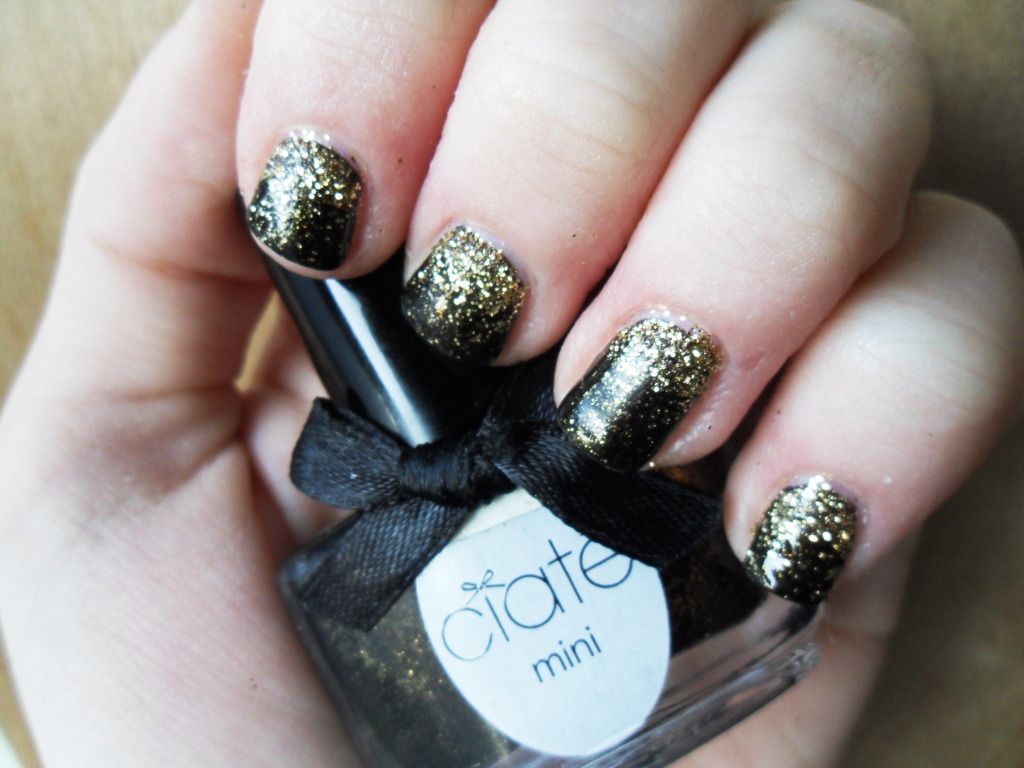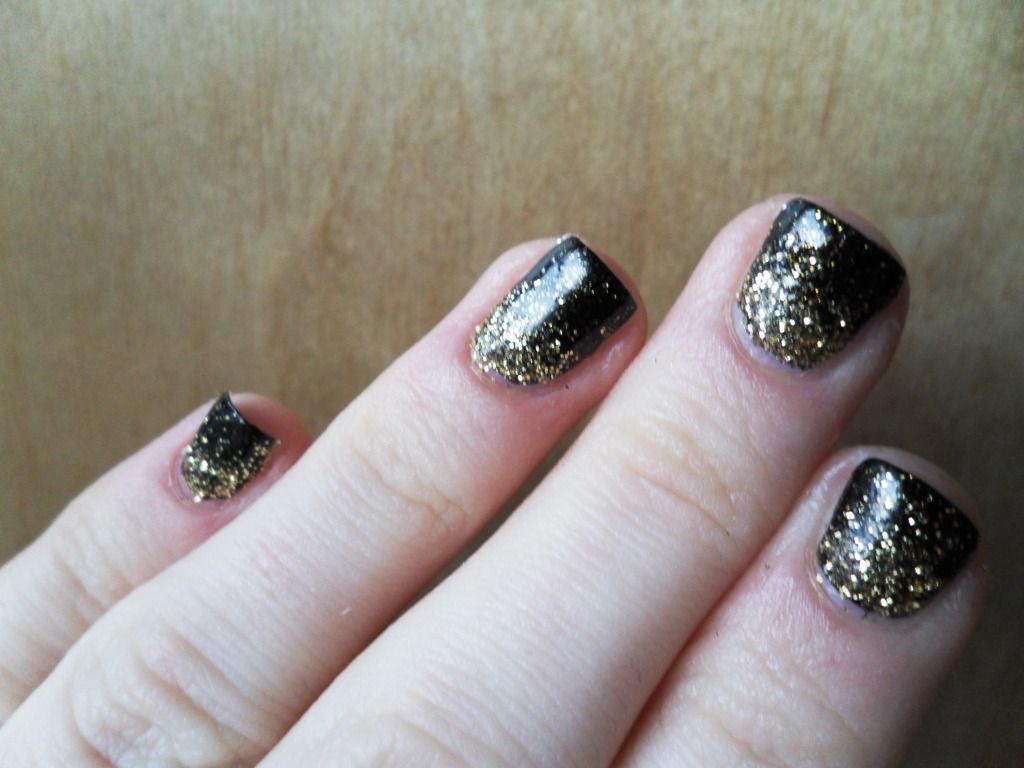 For the glitter gradient, I used some craft glitter I found at Ben's house. Which also explains the different photos, I had to use a cabinet by a window as my back drop.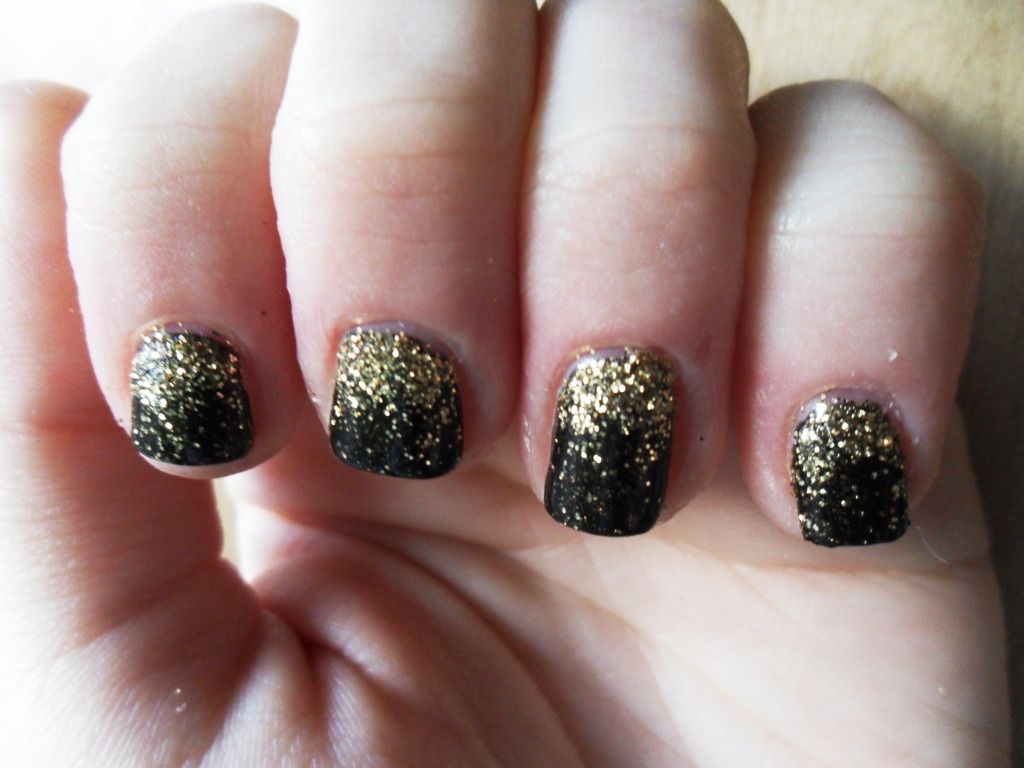 Look at that sparkle!
Here's what I used:
Ciate in Twilight
Gold craft glitter
Overall I loved how this came out. Twilight is a really gorgeous polish, and adding more gold glitter really made it come alive. I can't wait to pair Twilight with the Bumble Bee caviar pearls.
What do you think of Twilight, and this gold glitter manicure?
Claws up!