Hello everyone! I hope you all enjoyed your first weekend of 2013! I spent mine working, blogging, and relaxing at home with my kitty. I am slowly making my way through the Mini Mani box, which brings me to day 8.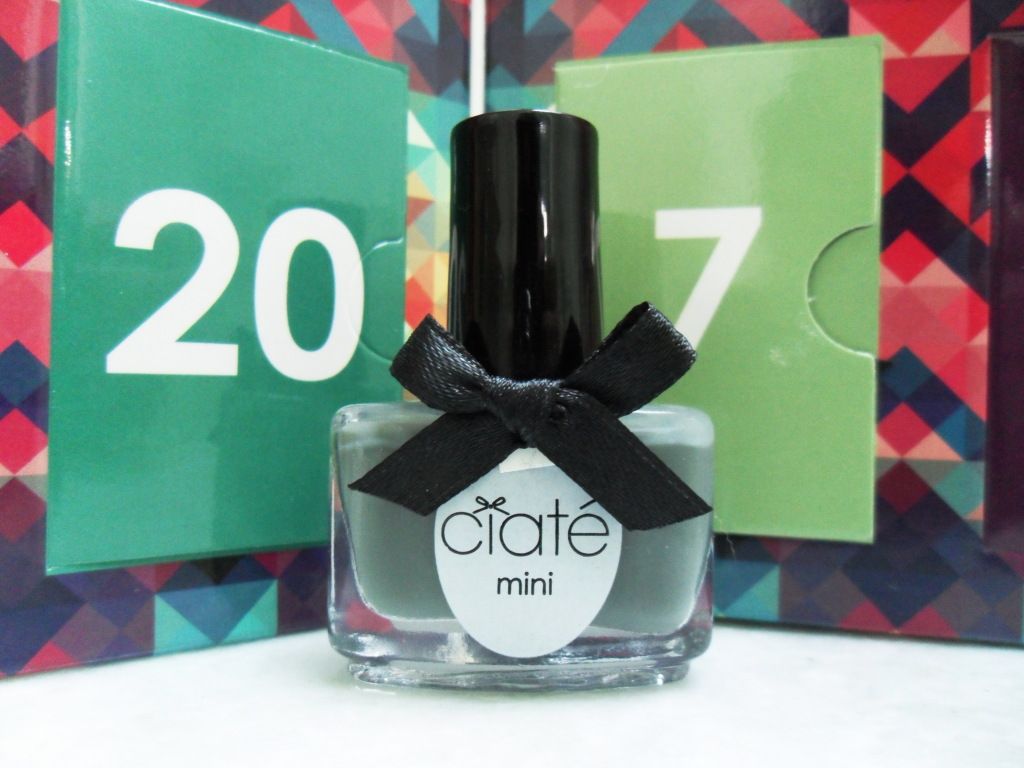 Meet Vintage, a gorgeous darker grey which is a bit on the greener side. I LOVE grey, and I only have one in my collection so I was really happy to open the door and find this number behind it. One of my favorite color combos is grey and neon yellow. I love how the brightness of the yellow contrasts with the subdued grey. I decided to honor this pair with a half moon mani.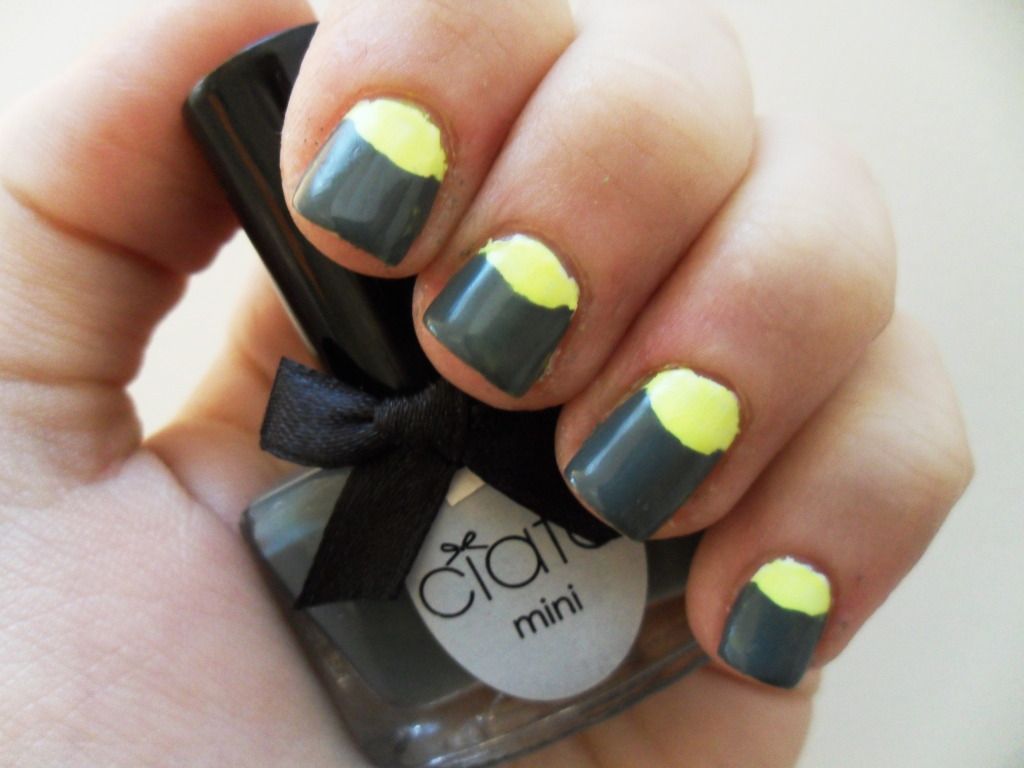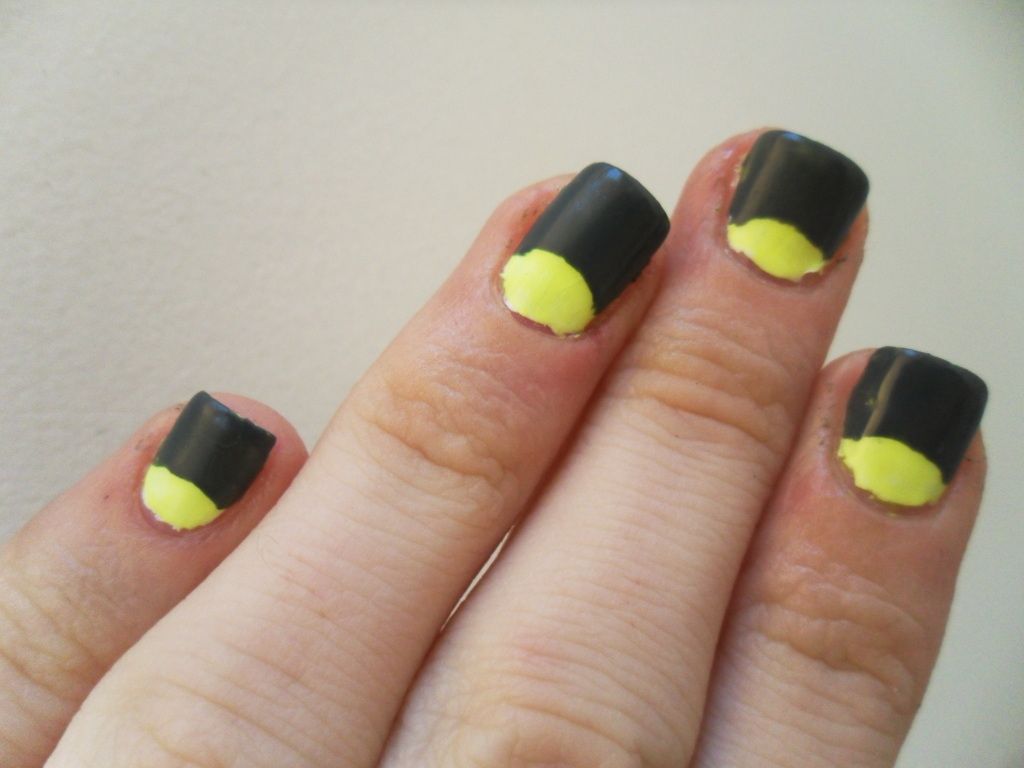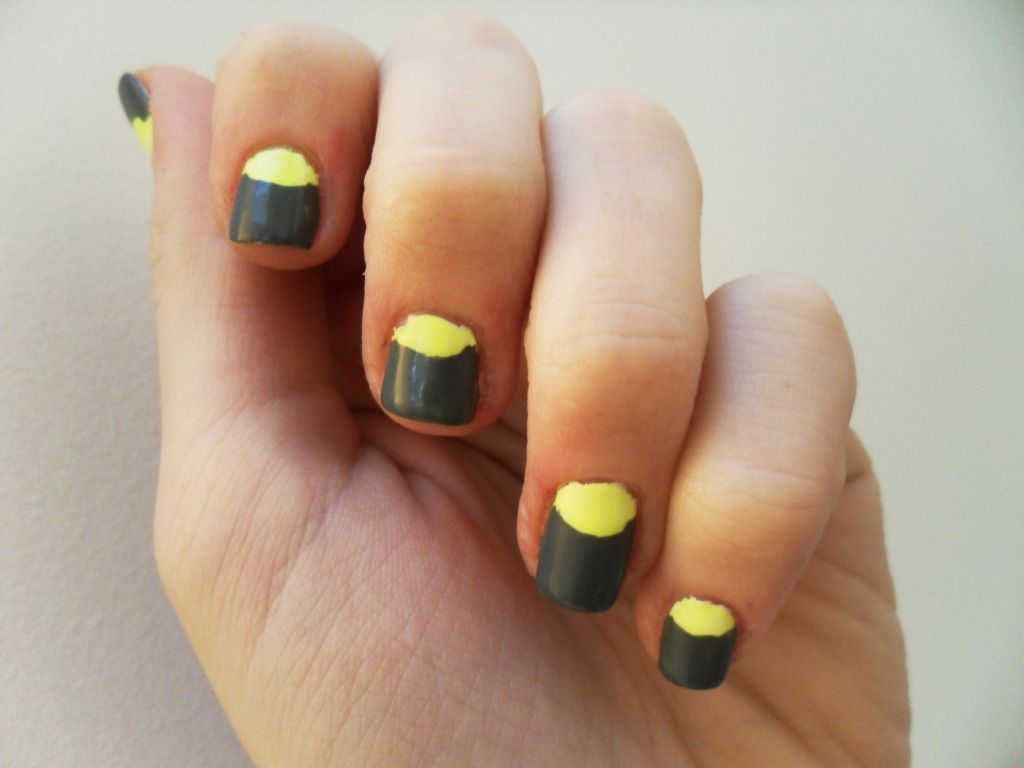 Here's what I used: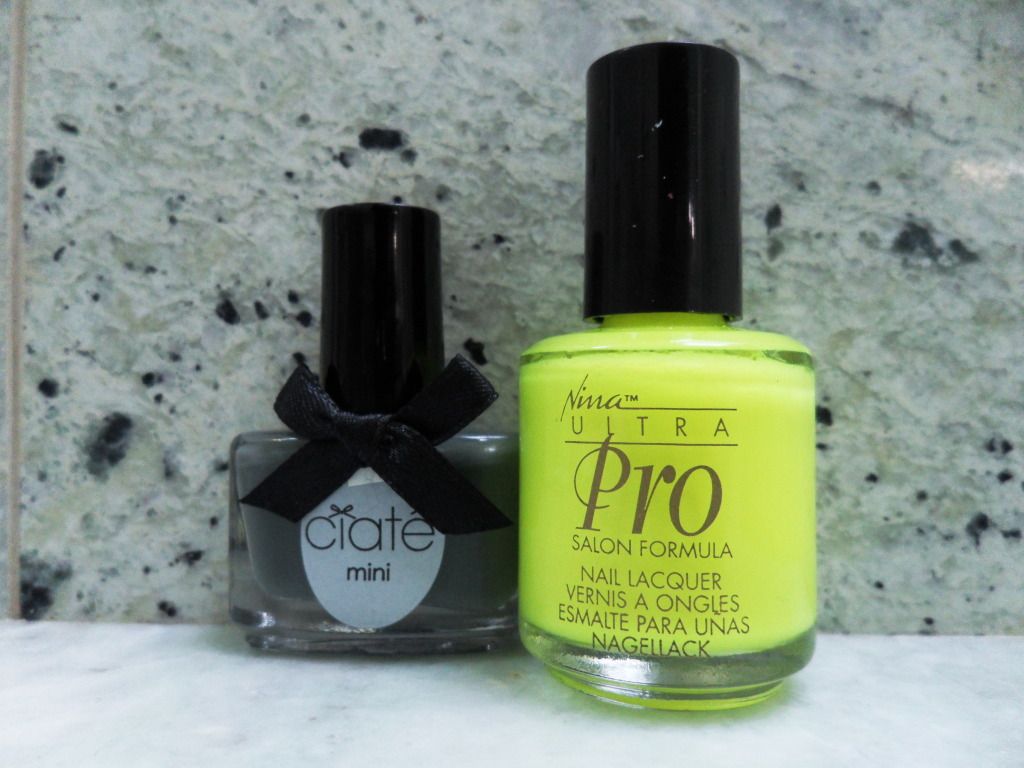 Ciate in Vintage
Nina Ultra Pro in Solar Flare
This ended up not too shabby. I definitely need to work on my half moons, but I couldn't stop looking at the grey and neon yellow pair. This mani really opened my eyes to how much I love these colors together...so did my grey and neon hoodie, and my grey and neon yellow gloves.
Do you love grey and neon yellow as much as I do? What do you think of Ciate's Vintage?
Claws up!