Hello hello! I hope you all had a great week and are ready for the weekend! I hope you are all ready for day 10!
This is Ladylike Luxe, a beautiful and classic metallic gold. It is a perfect gold color filled with gold specks, that was opaque in 2 coats. Probably the perfect gold polish. While I was deciding on the mani to make with this polish, I decided to take inspiration Lady Gaga's perfume, Fame. It is a black perfume with a really cool, gold, geometric cap on the bottle. This perfume smells amazing! The perfect mix of fruit and flower smells that not too strong or overwhelming, but lasts all day long. Thank you to my brother, David, and my boyfriend, Ben, for each getting me a bottle! Love you both!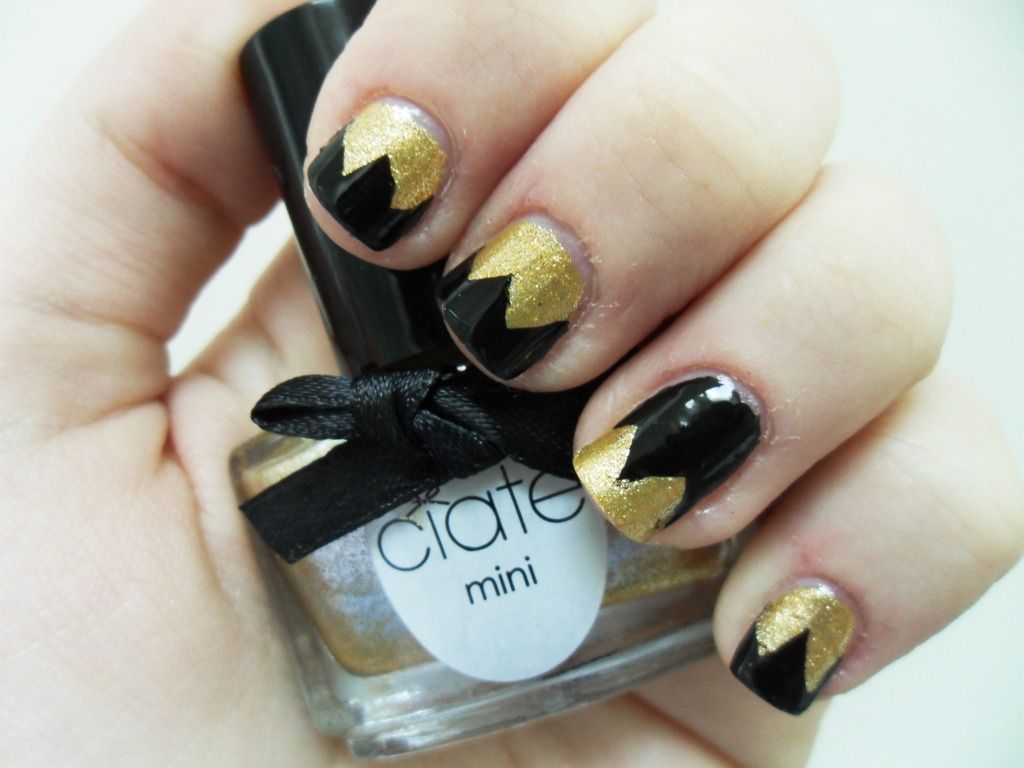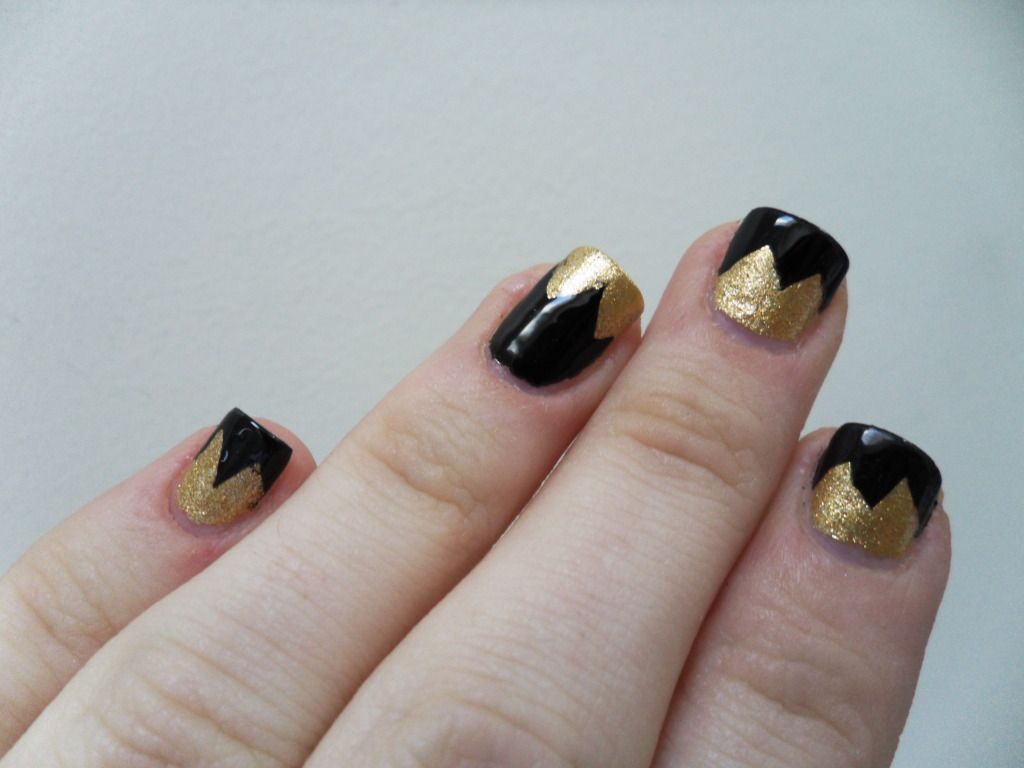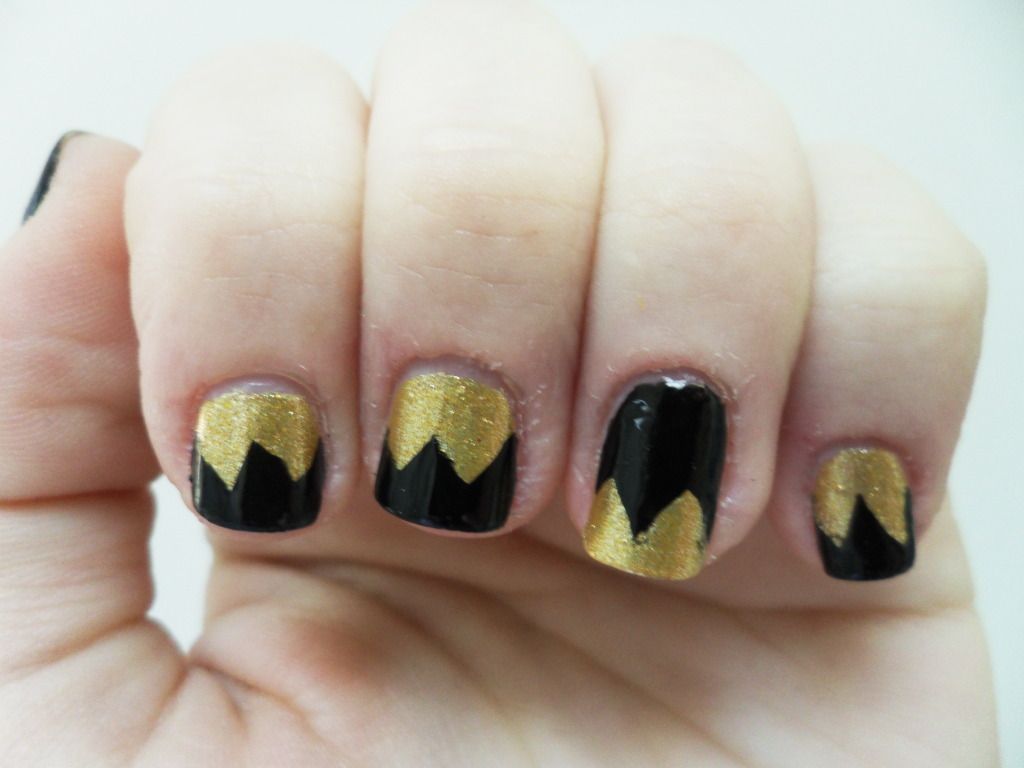 I decided on a geometric tape manicure to look like my bottle of Fame.
Seriously, how awesome does that bottle look?
Here's what I used: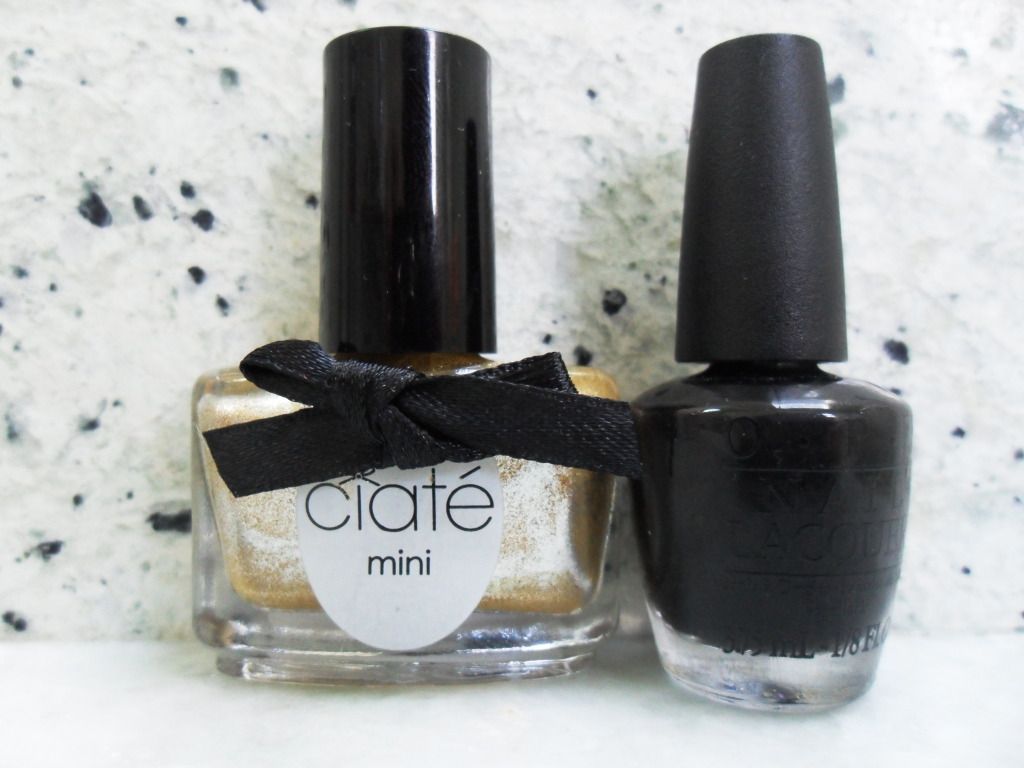 Ciate in Ladylike Luxe
OPI in Mourning Glory
I have to say I was obsessed with this manicure! Every time I looked at my hands I was reminded of the bottle. The gold and black looked perfect together. Lady Gaga and I got something right! :-P
What do you think of Ladylike Luxe and this Lady Gaga Fame inspired manicure?
Claws up!