Hello everyone! As you guys know, I got all 4 of my wisdom teeth pulled on Wednesday. I'm feeling better each day, but I am still one puffy mess. The first day was really bad, I couldn't stop bleeding, and my medications made me super nauseous, I could barely eat or drink. Bleh. But its getting better as time goes on. I spent last weekend in PA with Ben. We had fun trying out a new restaurant, shopping in Petco, and visiting his friend in Philly. It was so nice out for winter (even though now it is sooooo cold!) so I decided to go out and take some photos of my outfit. Then I was joined by a cute, little friend :)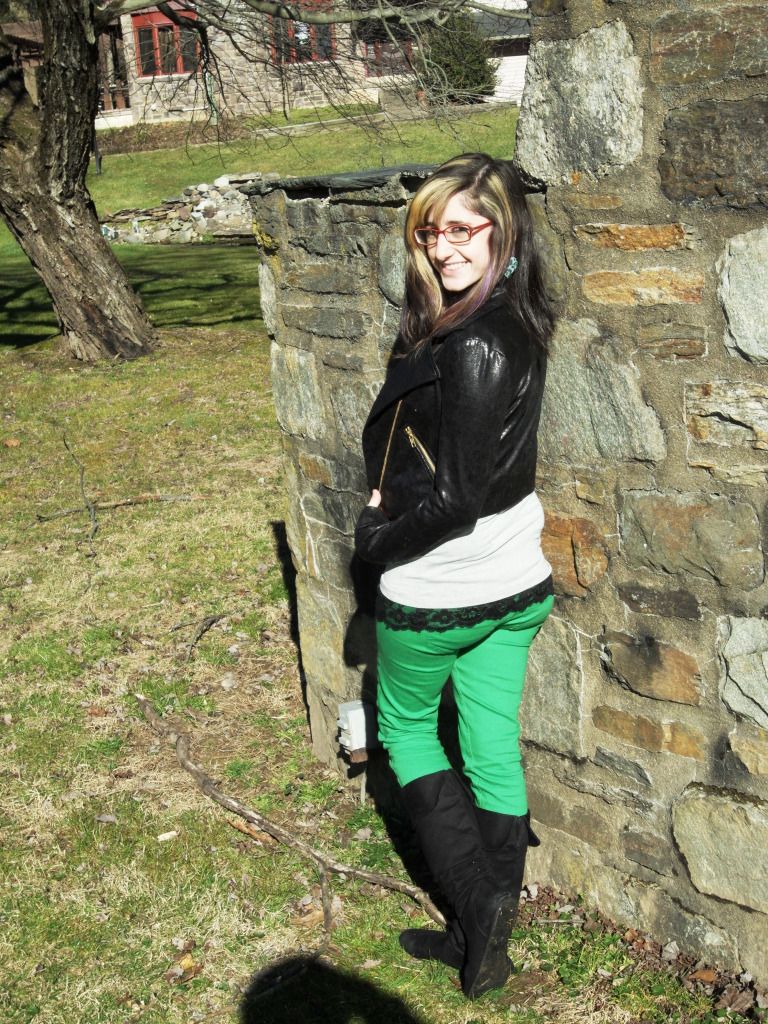 I am loving this faux leather jacket that I picked up on Black Friday at Khol's. I am also loving colored jeans, I added these green pants for a pop of color with the black and grey.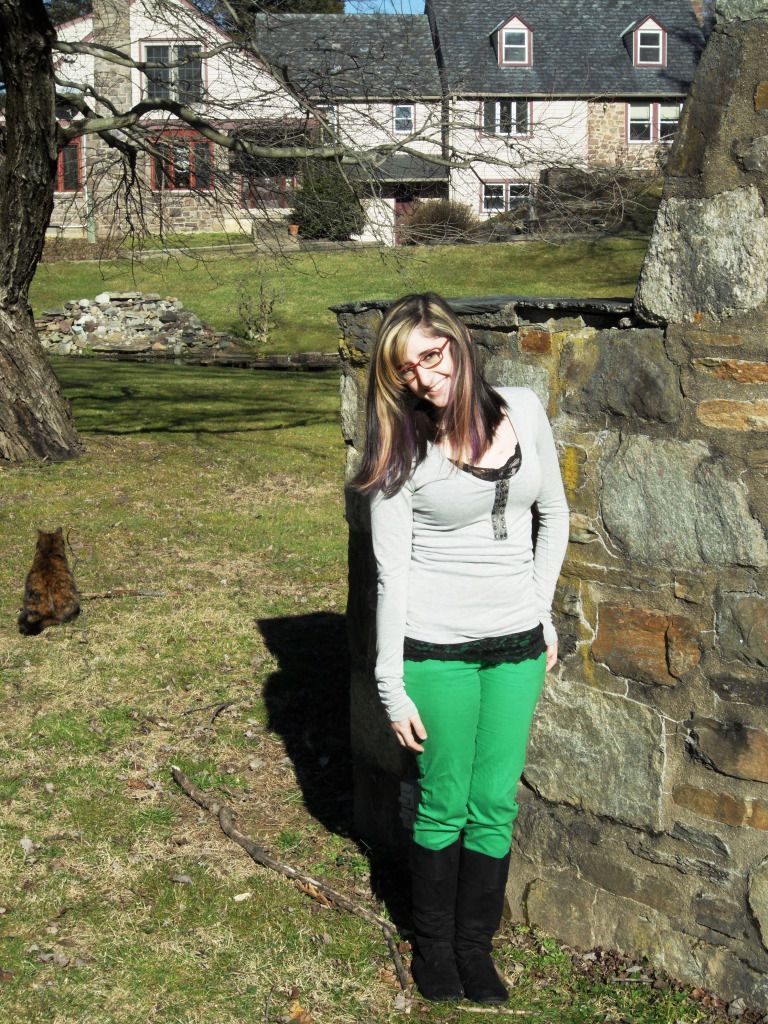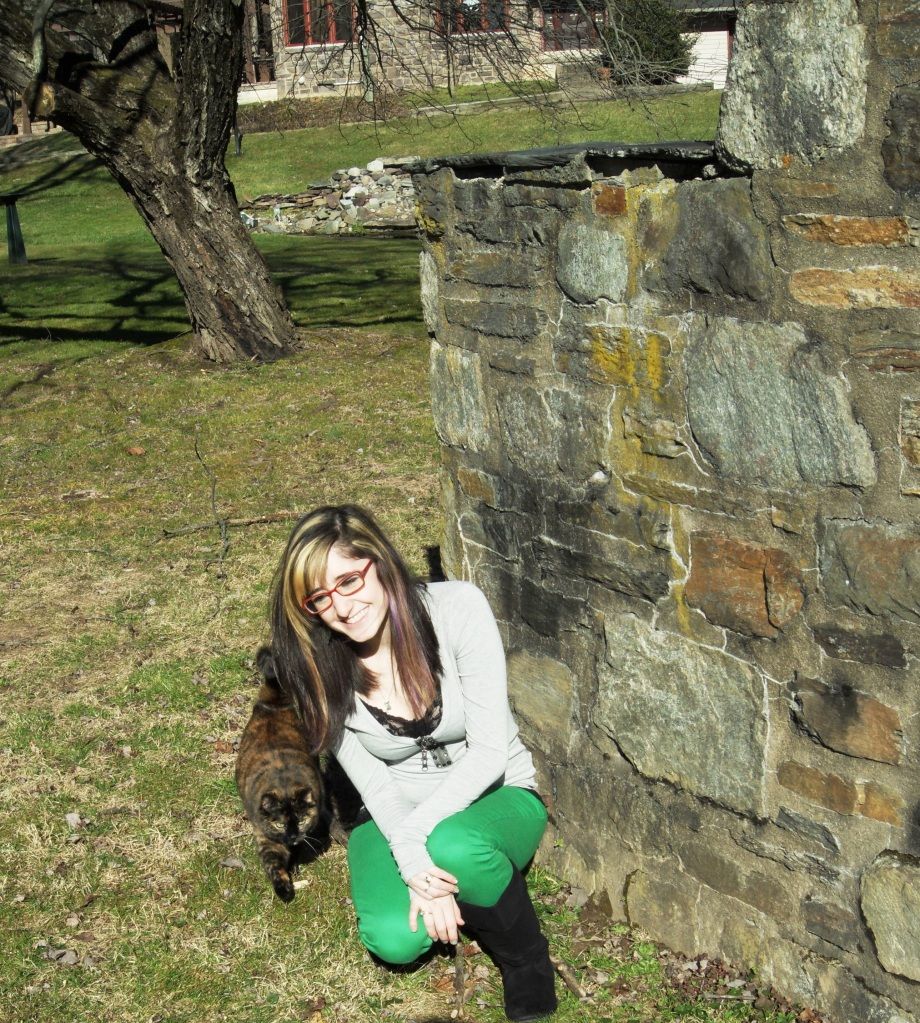 Ben's kitty, Ginger, came to help us take photos. I always called her a plus sized model, and she proved me right!
What do you think of this outfit? Are you in love with colored jeans (and faux leather) as much as I am?
Claws up!