A.K.A.-Why you should not attempt nail art while recovering from getting your wisdom teeth extracted.
Well I am still on the long and painful process of recovery, thing aren't going too much better, I still wake up in a lot of pain and I still look like a chipmunk, also I am really over eating the same foods every day. But when I was REALLY over was naked nails. I took off my nail polish before I got my teeth pulled...because I'm crazy. I told myself it was that I didn't have to look at chipped nail polish for 3 days while I was recovering. The real reason was that I was wearing crazy bright orange, and I didn't want to distract the anesthesiologist from putting the IV in my hand (I have an irrational fear of getting needles in my inner elbow so I didn't want to mess anything up). Yes, I know I am quite insane.
After a few days I really just needed some color on my nails, so I broke out day 14 of the Ciate Mini Mani Month.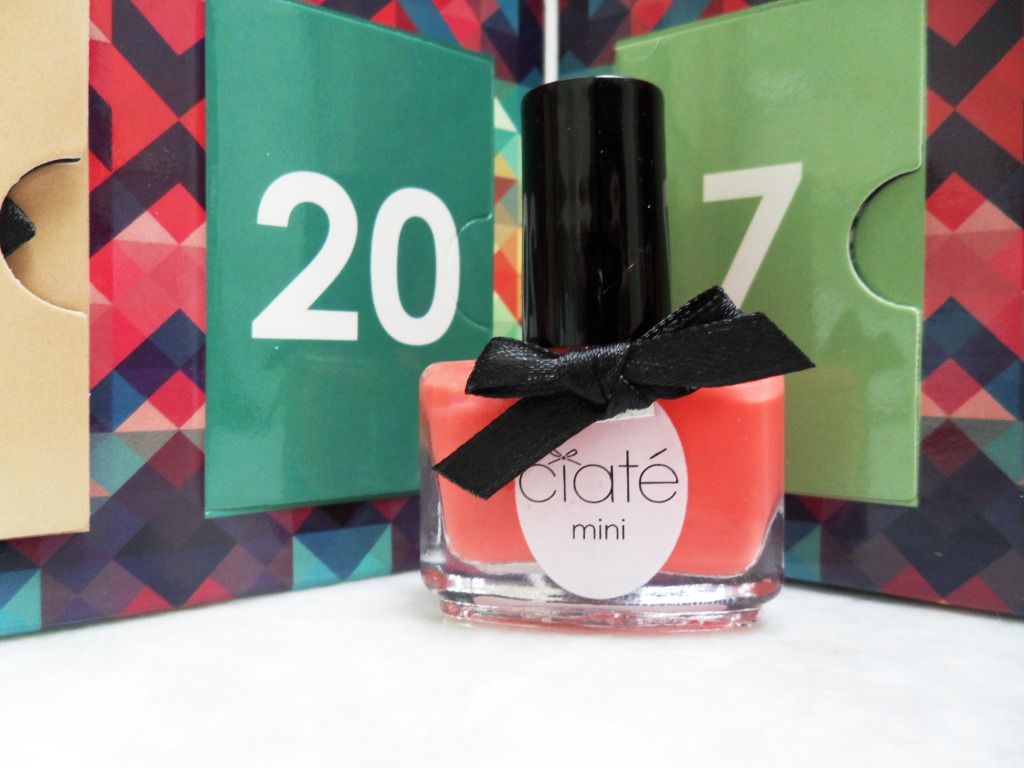 This is Speed Dial. A really nice red-coral color, opaque in 3 coats. This is what I love about this box, it is allowing me to try polishes that I normally would never would have bought on my own. I'm not a big fan of coral really, but this polish is really pretty. I had good intentions for this polish, I really did. I planned something really cute and pretty to match this polish. I found
this manicure on Pineterest
and I decided it was perfect. Now I am a little embarrassed to show you what came next, so lets just scroll down quickly.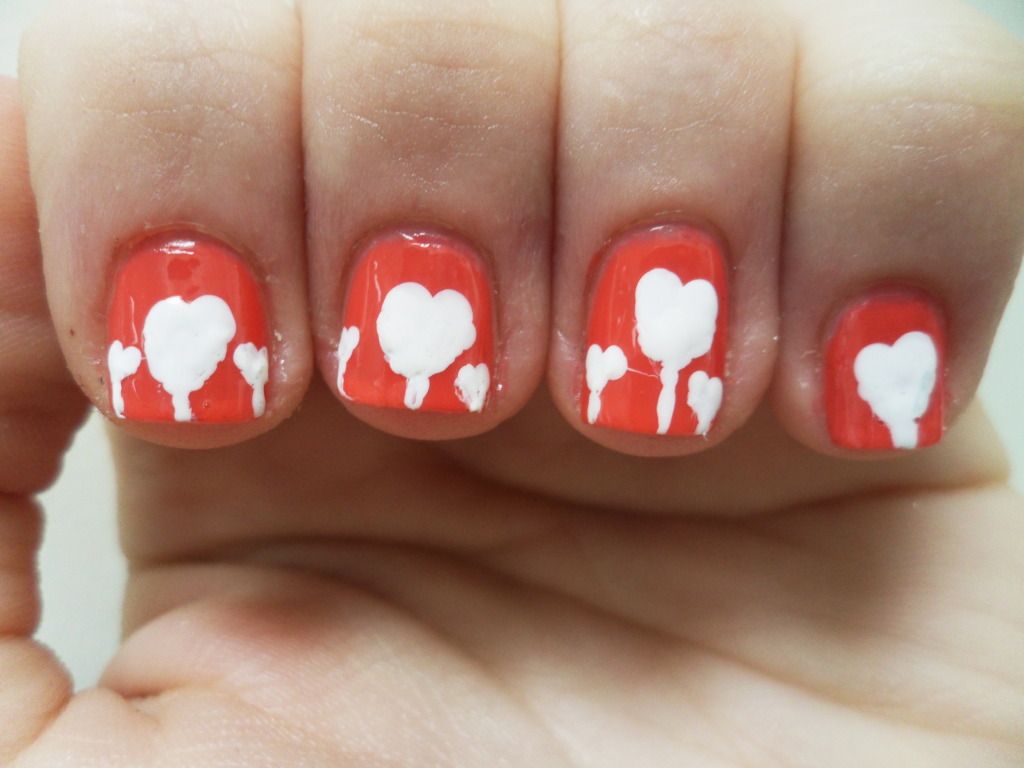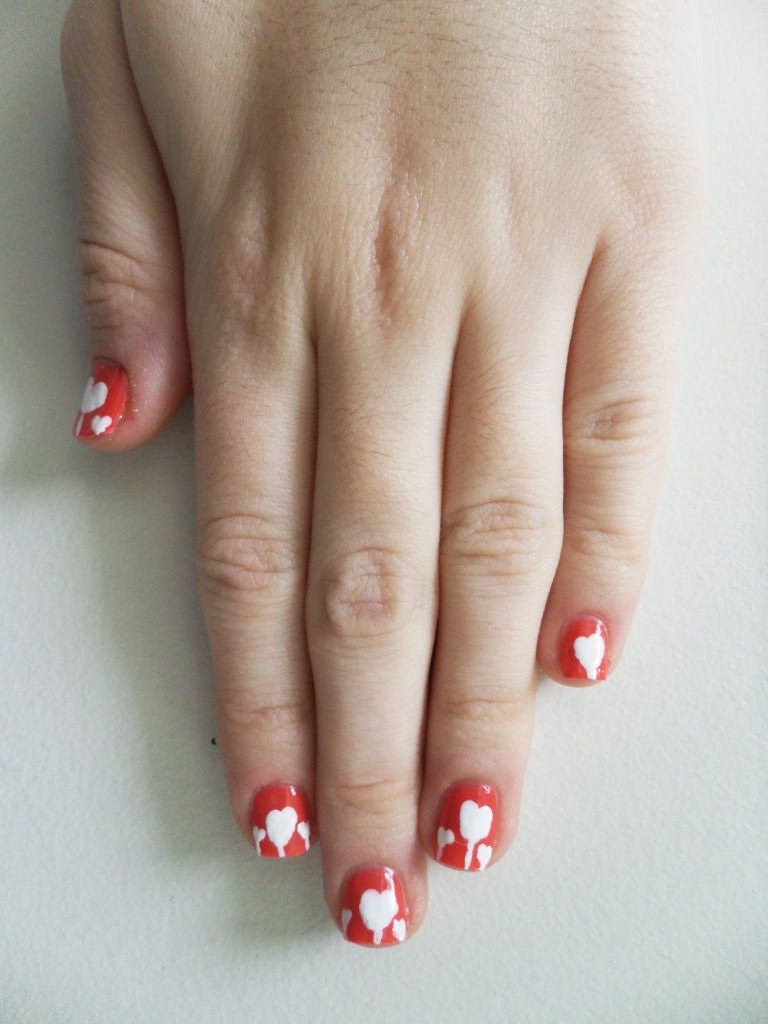 Here's what I used: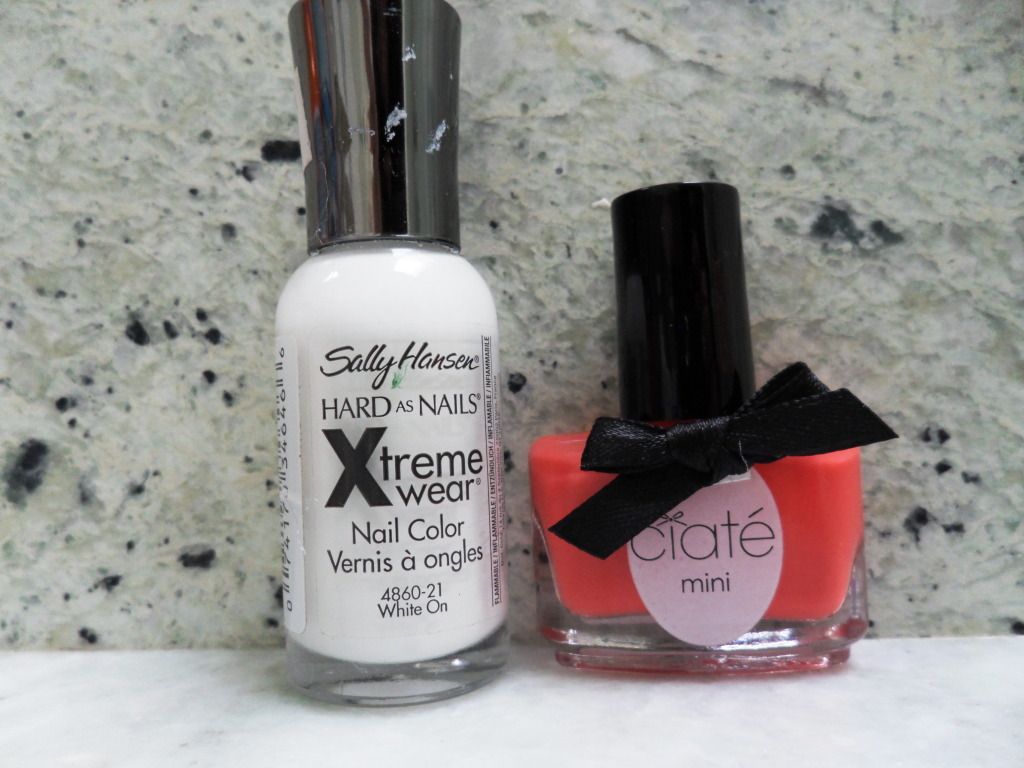 Sally Hansen Xtreme Wear in White On
Ciate in Speed Dial
This looks decent...when I hold my hand reeeeaaaally far away from my face and wave it around all fast. I also decided that I need some REAL nail art tools, so that, plus Zoya's Jacqueline, will be my next purchase. Ok, yay this is over.
Claws up!