Hey everyone. I am about to go get my wisdom teeth pulled, so the next time you heard from me I will be down 4 teeth (and probably hopped up on pain killers and drooling over my ice cream). But until then, I have day 13 of the Ciate Mini Mani Month.
This is Glass Slipper. When I first saw it in the bottle, I thought it was a blue polish with lots of blue glitter, but looking closer I saw that it is a very packed and fine blue glitter in a clear base. You might be able to build this up to opacity in 3-4 coats, but I decided to use it as a glitter topper. This would look gorgeous over a dark blue, but I really wanted to highlight the glitter, so I layered it over the most contrasting and obnoxious color I could find...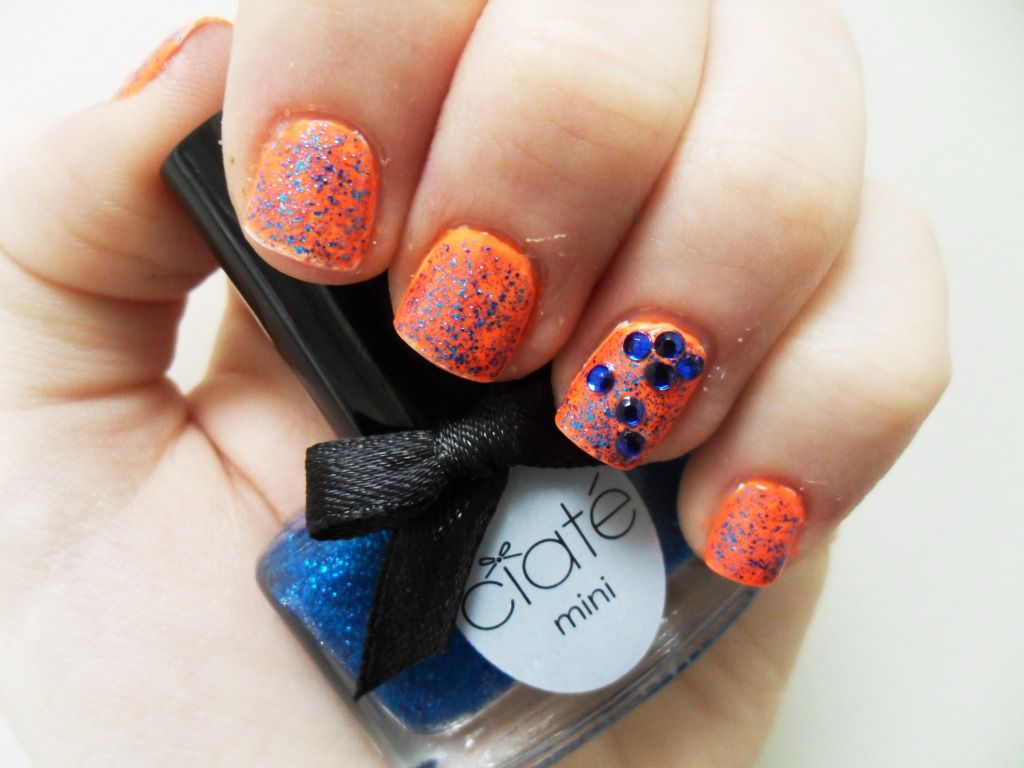 Bright orange. As you know I love accent nails, so I decided to add some dark blue rhinestones to compliment the blue glitter. As they say, you win some, you lose some, and I would chalk this up to a loss. I felt like it had potential, but the fine glitter didn't really go well over such a contrasting color. Then I tried to add the rhinestones in a randomish pattern, and totally failed. I almost didn't show this one to you guys, but I wanted to get through the Ciate box, and not have to repeat polishes. So lets just get through this post quick so you can stop looking at this mess :-p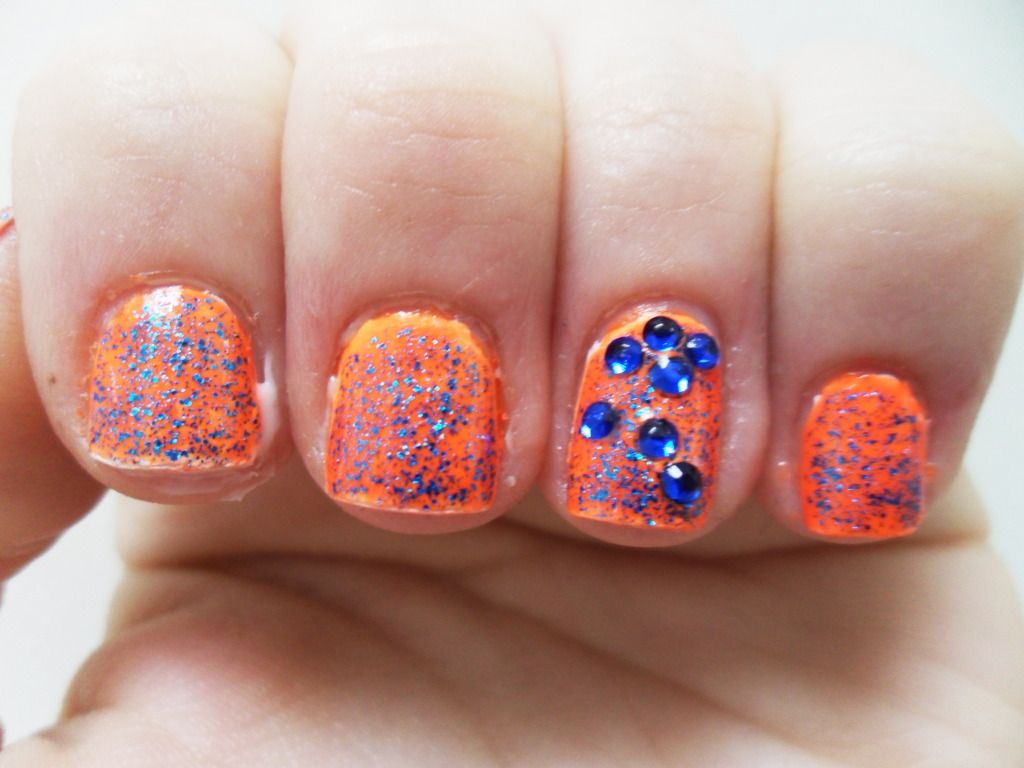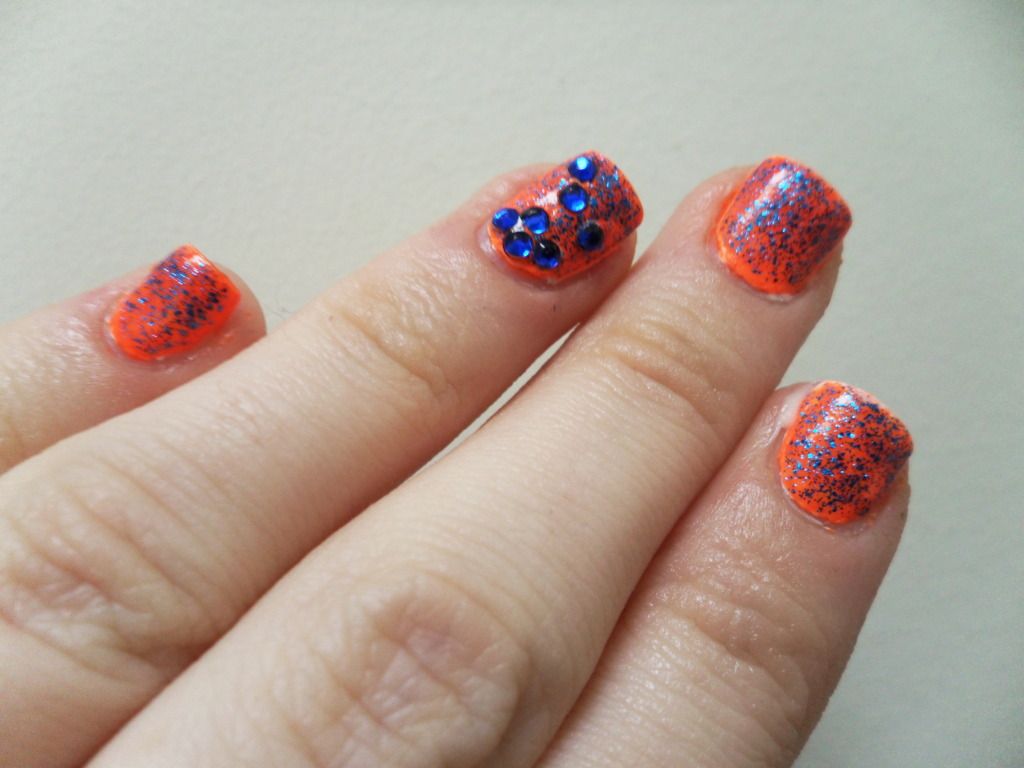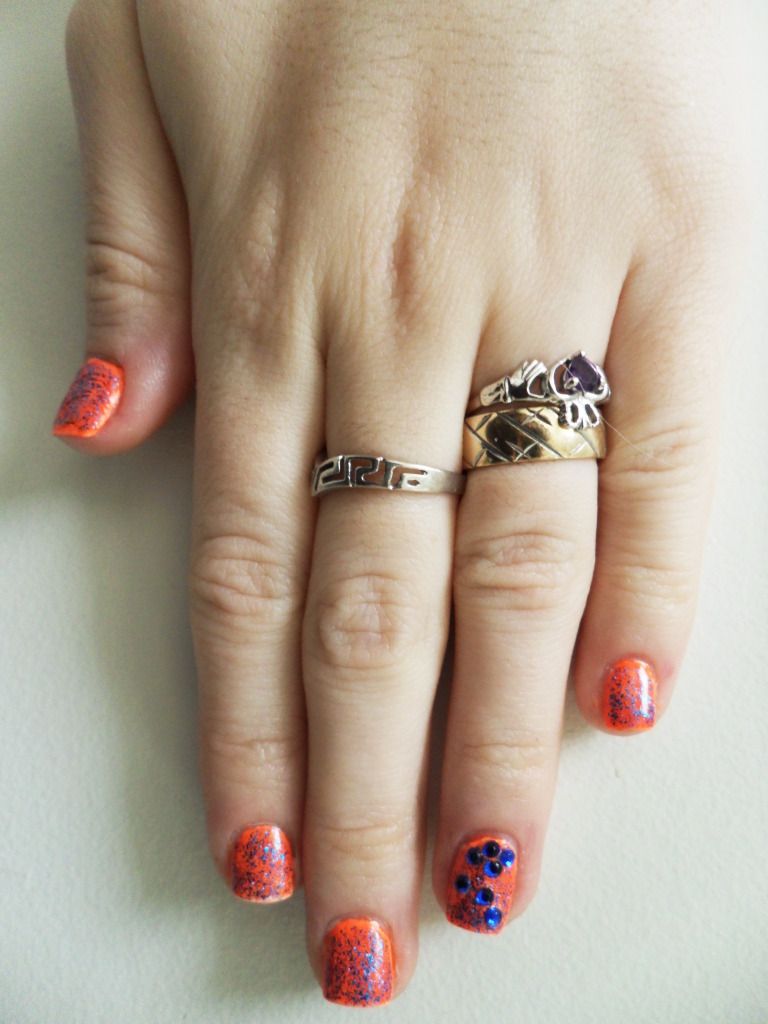 Here's What I used:
Ciate in Glass Slipper
Spoiled in Jail Bait
Love the neon orange. Love Glass Slipper. Don't love them together. I don't know how to make rhinestones looks random.
What do you think of glass slipper?
Claws up!