Hello everyone! I hope you are all having a wonderful morning. I know you are because you're reading my blog :-P Things have been pretty neutral around here, just doing the normal thing. It has been raining a lot in my neck of the woods which is really bringing me down. I'd pick the freezing cold winter over a rainy spring any day! Then I tell people that and they call me a freak.
On to the nails!
Today I present to you day 22 of the Ciate Mini Mani Month.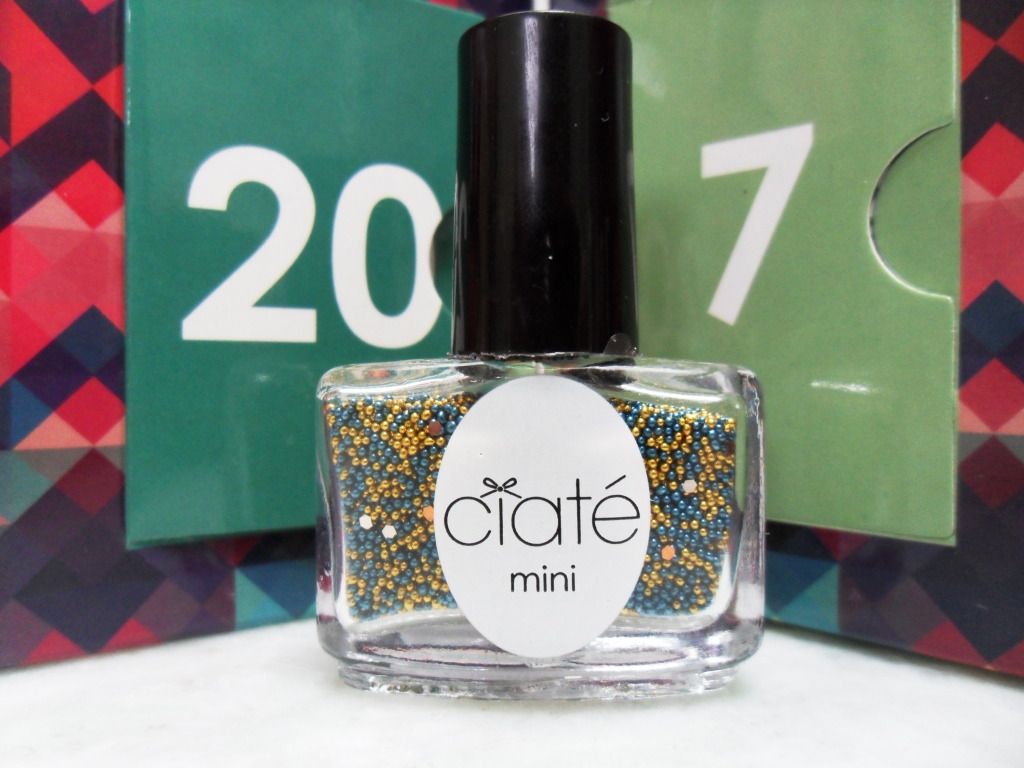 This is Sundance, the fourth, and final bottle of caviar pearls in the box. This one has teal and gold beads, with some orange and silver hex glitters mixed in there. As with
Prom Queen
, the hex glitters look really cool in the bottle, but don't work well in a caviar mani. I took inspiration from the name to create this mani...well this accent nail anyway.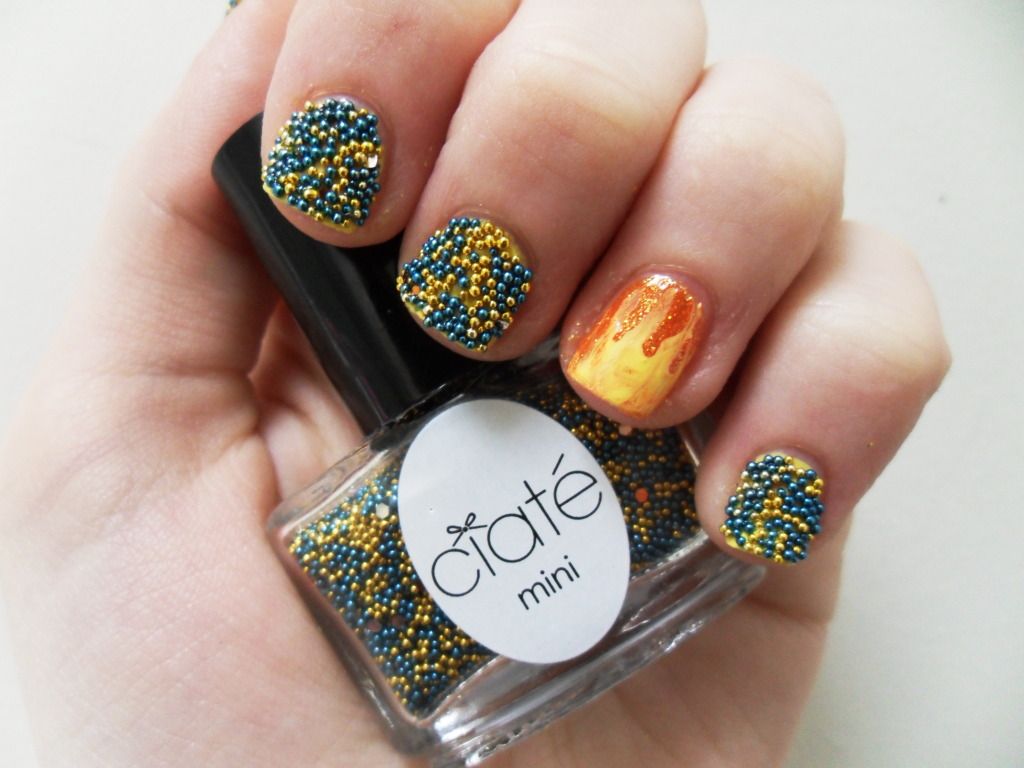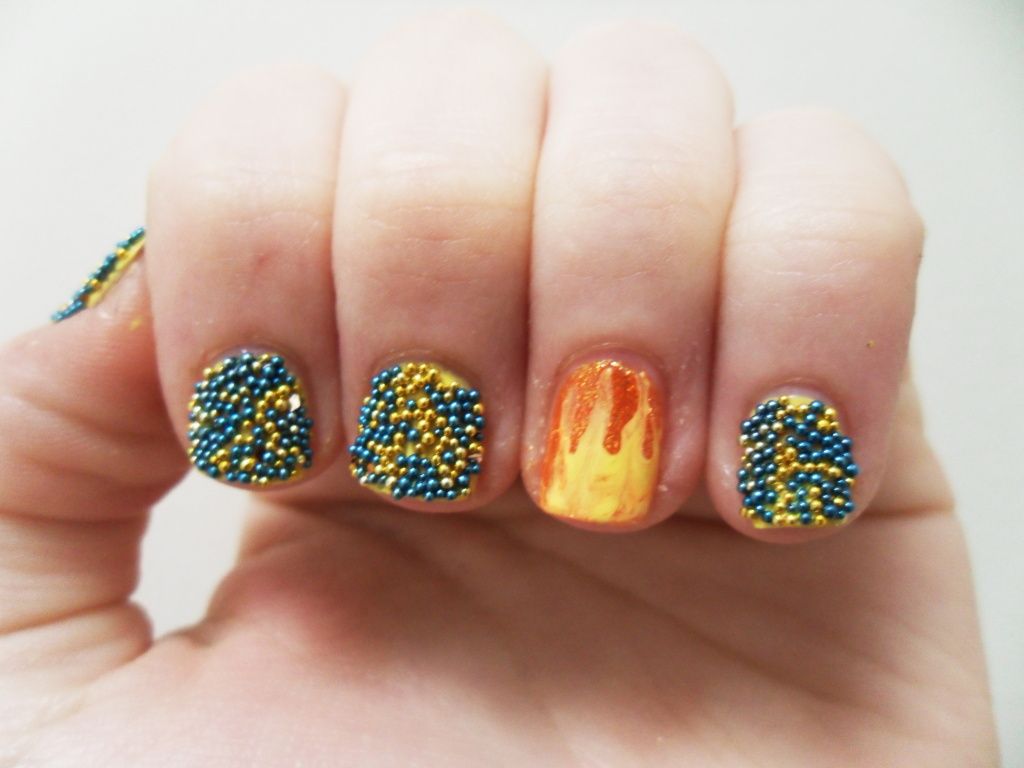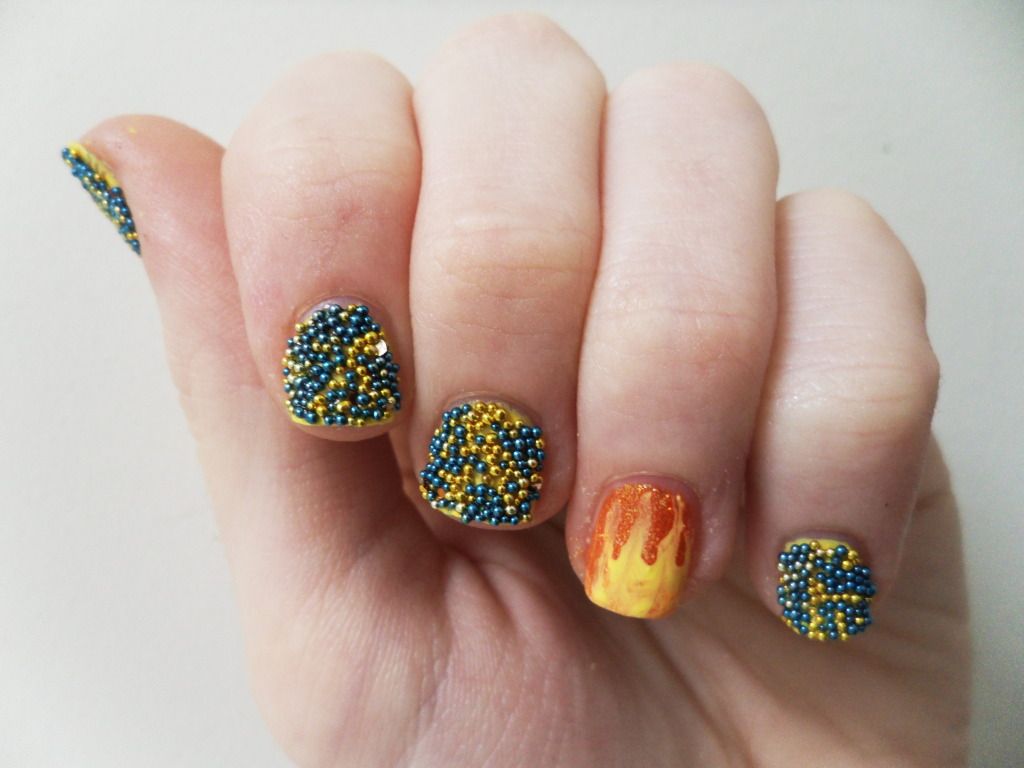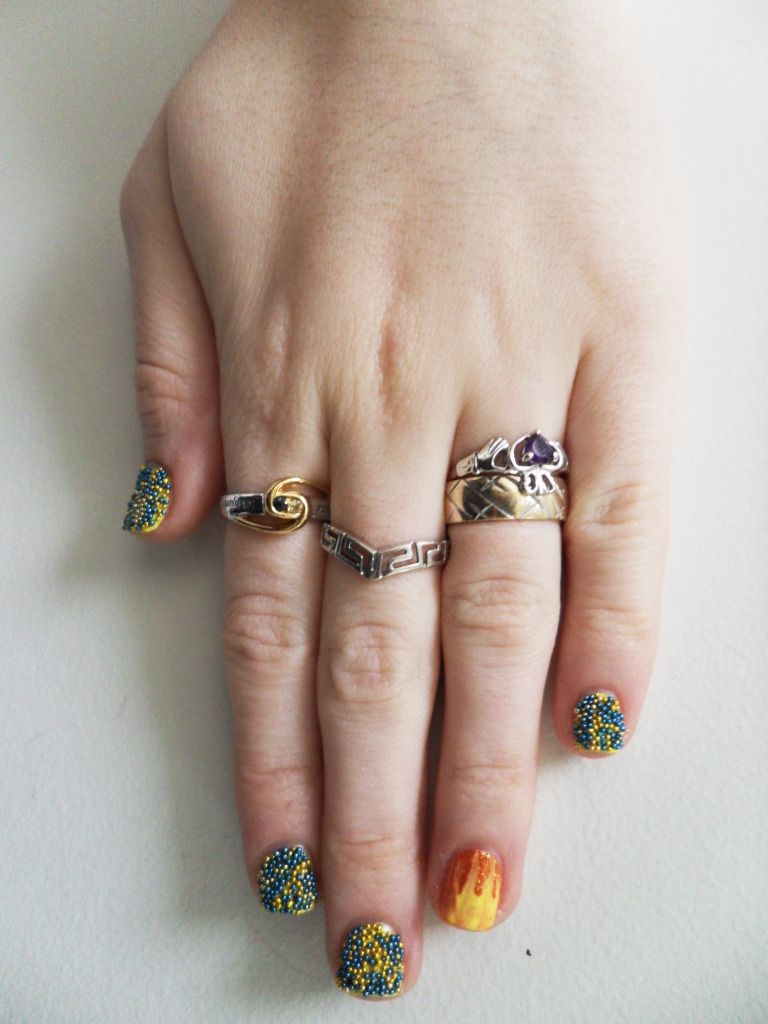 The Line Up: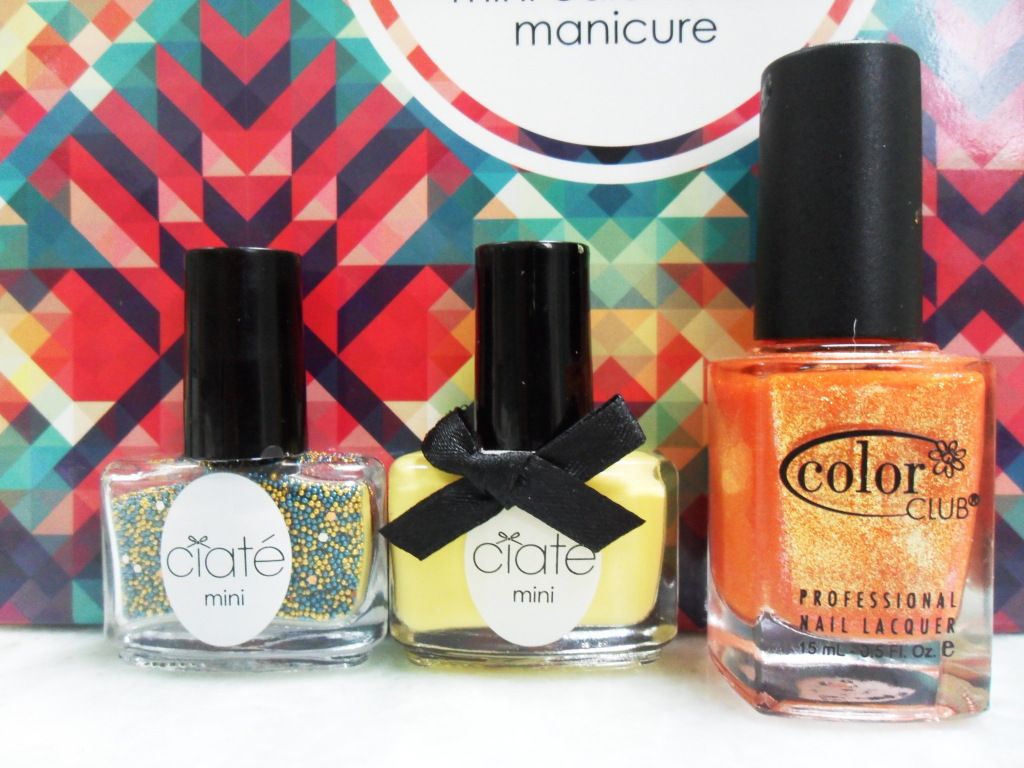 Ciate Caviar Pearls in Sundance
Ciate in Big Yellow Taxi
Color Club in Sparkle and Soar
I really liked these pearls. The teal is really pretty and looks great with the gold. It was nice doing this mani, thinking about the sun during all the rain.
What do you think of Sundance and this sunny manicure?
Claws up!