Hello everyone. I hope you all had an amazing Valentine's no matter who you spent it with or what you did. Since Ben and I live about 4 hours away, we celebrated last weekend, so yesterday my kitty, Muffin, was my valentine. I also received some unfortunate news, that Lady Gaga had to cancel the Born This Way Ball due to health conditions. I was devastated My dream for years has been to see her in her hometown of NYC. I amazingly got tickets even though they sold out in 10 seconds, made my outfit and everything. It is really crushing to know that I wont get to see her, and I don't know if I ever will get to see her in New York :(
To top off my bad day, for some reason Pinterest wont let me pin anything off my blog :( if you guys know anything about how to fix that, or if its happening to you too, please let me know! It is really annoying not being able to pin from my own blog :(
Amongst all this sadness, I still had to move on with the Ciate Mini Mani month.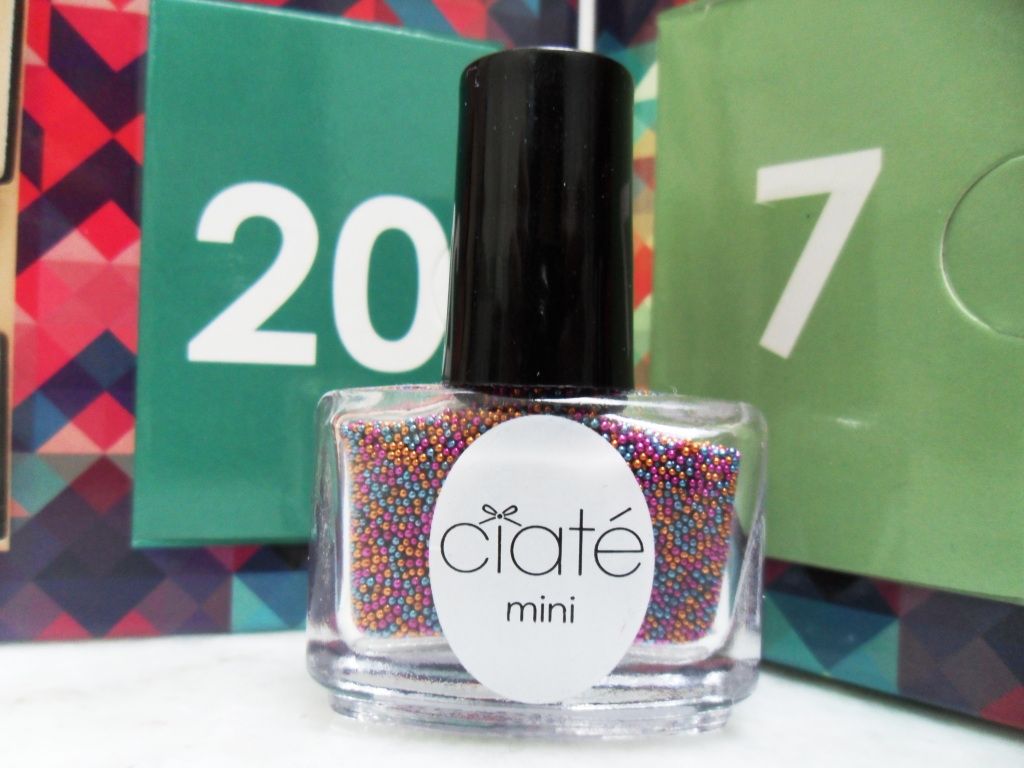 Day 18 brought another bottle of caviar pearls. This one is called Candyshop, and is filled with little pink, teal, and orange beads. For some reason, these caviar pearls gave me the most trouble figuring out what color to wear them with. Sticking with a sweet theme, I wore them with a mint polish, and a sweet little accent nail!
I went with the mint color to create the wrapper for my little cupcake. I have to say I was really happy with how it came out! Sticking with my caviar pearls, I stuck them to my cupcake as the spinkles. Unfortunately, I really had a struggle with these beads. I like to topcoat my caviar manis to keep from beads falling off. When I added the topcoat to my thumb, however, the colors on the pearls completely bled! It was a mess, so I left the others untouched. I did have to topcoat my cupcake, and you can see the bleeding there, which was really sad. I took these photos quick because I was losing beads left and right, and when I was done I had to topcoat the remaining fingers. Bleh.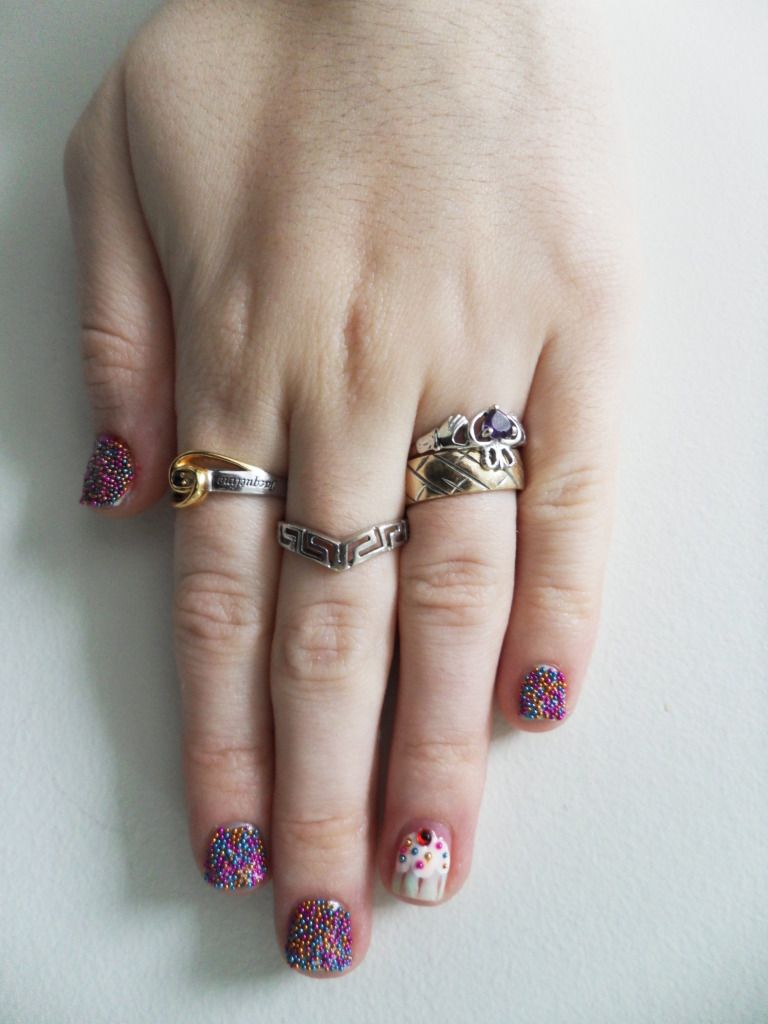 P.S. you can see the ring Ben got me on my index finger <3
Here's what I used:
Ciate Caviar Pearls in Candyshop
Revlon in Jaded
Sally Hansen Xtreme Wear in White On
Even though I stuggled with these caviar pearls, I still love the colors and love how it came out. I am super prous of my little cupsake too! Usually my first nail art attempts don't work out, so I was really pleased. I loved using the caviar beads as the sprinkles, I think I might use this idea for a whole, super sweet, cupcake mani!
What do you think of Ciate's Candyshop, and my candy and cupcake mani?
Claws up!