Hello everyone! I hope you all had a good weekend. Ben came to visit me and we had fun going out with one of his friends that's going to school in New York now. We went to some local bars and somehow started talking to these Mexican men that only spoke a little English, while the three of us barely spoke any Spanish. It was pretty fun until he called me bonita and made kissy faces at me. I pointed to Ben and said "mi novio!" and we got out of there quick. I had a fun time, but then it was time for Ben to drive back to school, and time for me to do another manicure.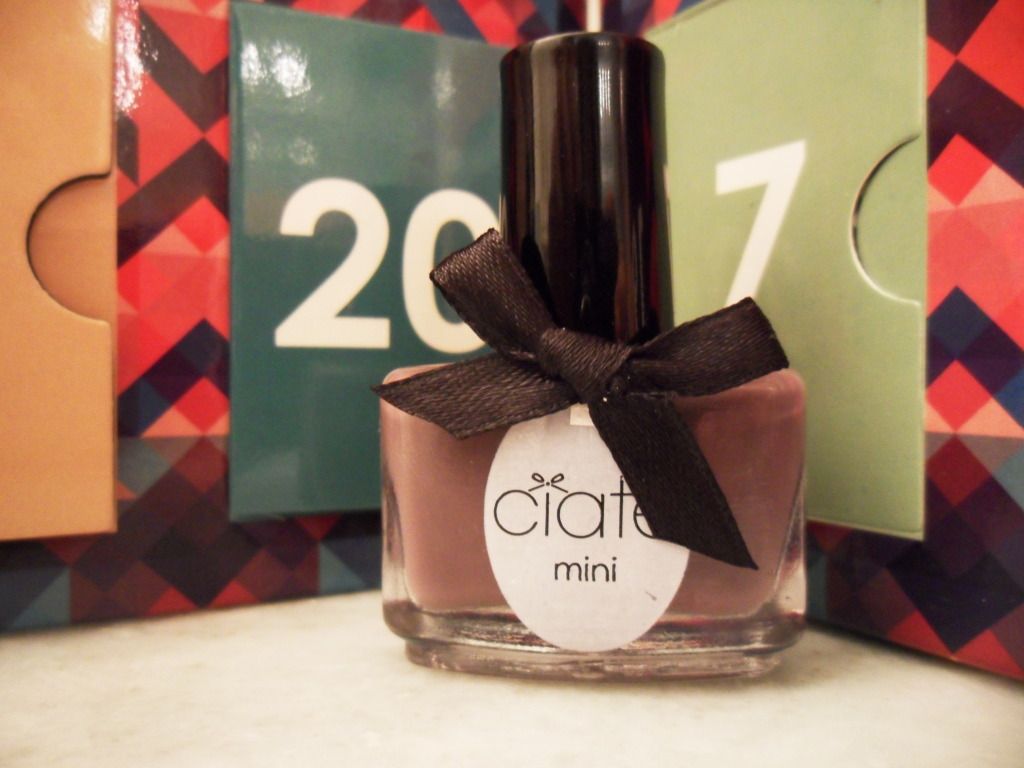 Behind door 21 was Fade to Greige, a unique color in the grey/brown/purple range. This one had a better formula than some of the others, needing 2 think coats (or 3 thin if you prefer). The color reminded me of old cloth, and I though some little flowers were fitting.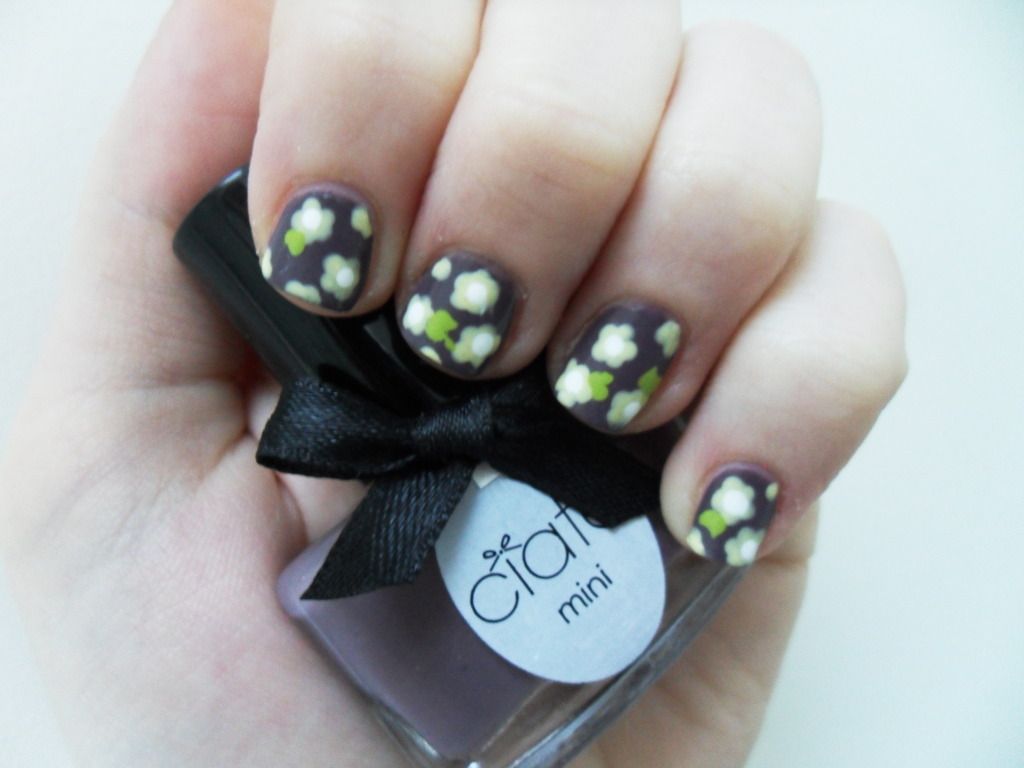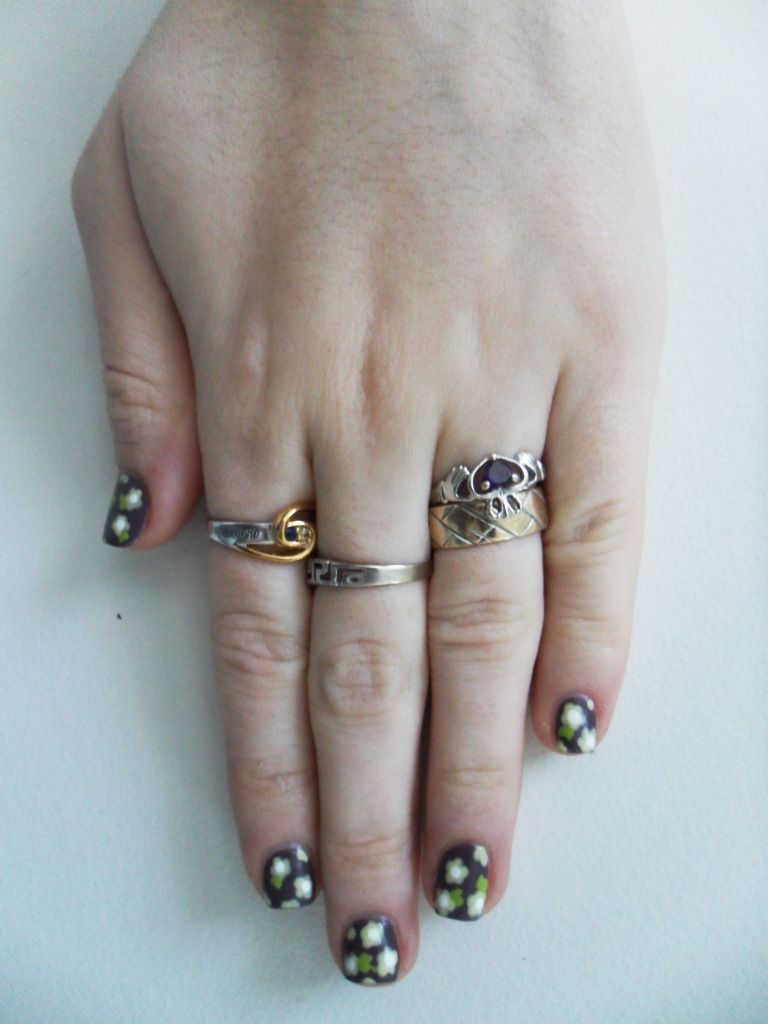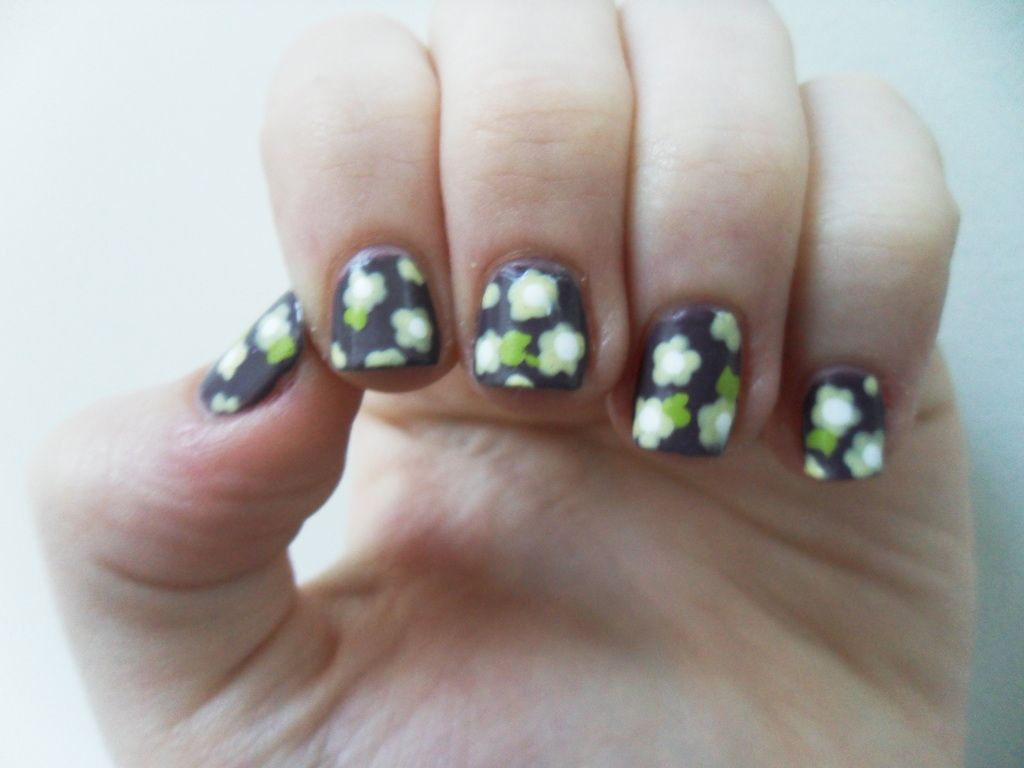 I had to wake up pretty early to get the right lighting to capture this mani. The flowers were a little hard to capture, but they are clearer in person.
The Line Up: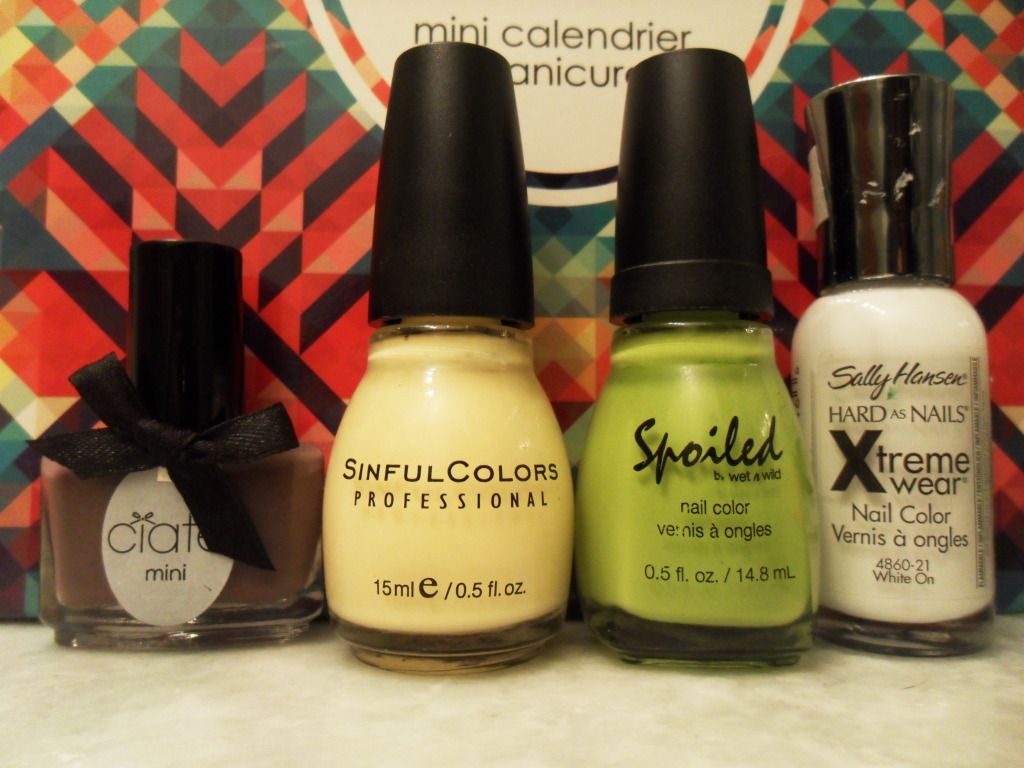 Ciate in Fade to Greige
Sinful Colors in Unicorn
Spoiled in I Only Eat Salads
Sally Hansen Xtreme Wear in White On
I really love how full patterns look on nails. It looks really nice, but it was still easy to do. I definitely captured the vintage feel I was looking for.
What do you think of Fade to Greige and this full pattern flower mani? What are some of your crazy night out stories?
Claws Up!