Good morning everyone! I hope you are all getting ready for Valentine's day tomorrow! Weather you are celebrating with your better half, or with friends and family, make sure all your reservations are set, gifts wrapped, cards written, and outfits chosen. I'm not the type of person that goes out and buys a new dress for a date, but on a recent mall trip to pick up some last minute things for the upcoming Lady Gaga concert, I spotted and AMAZING dress at Charlotte Russe and I knew It had to be mine! Luckily I had Valentine's plans that the dress was perfect for, and I bought it right away. I can't get over how obsessed I was with this dress, I love it!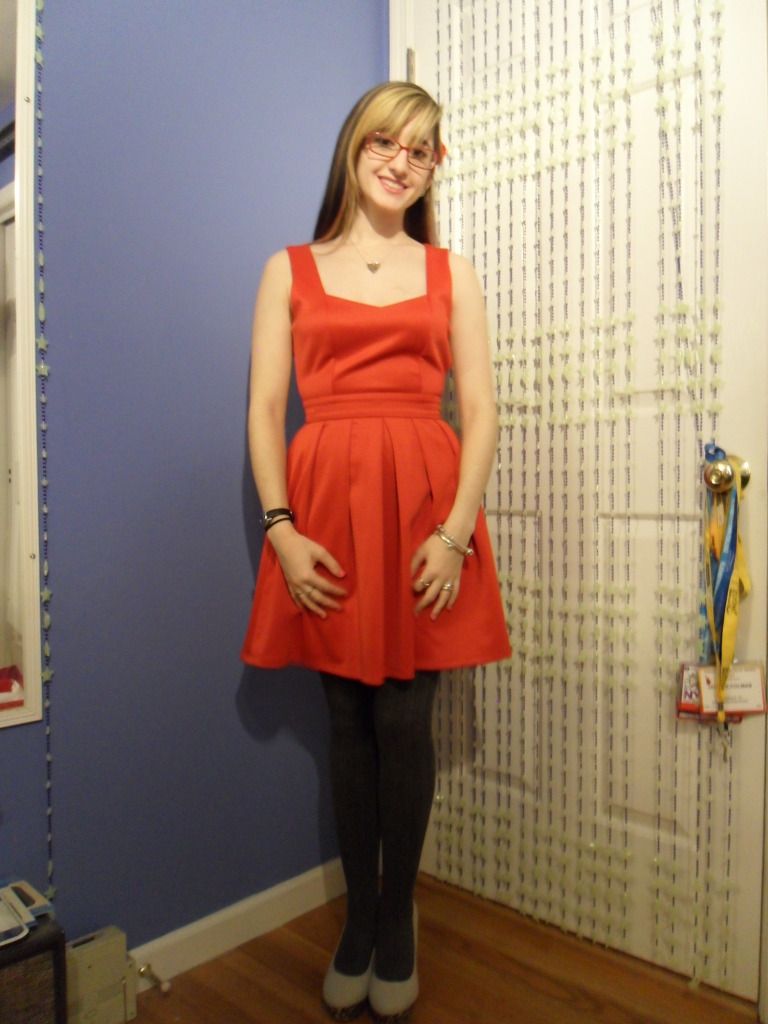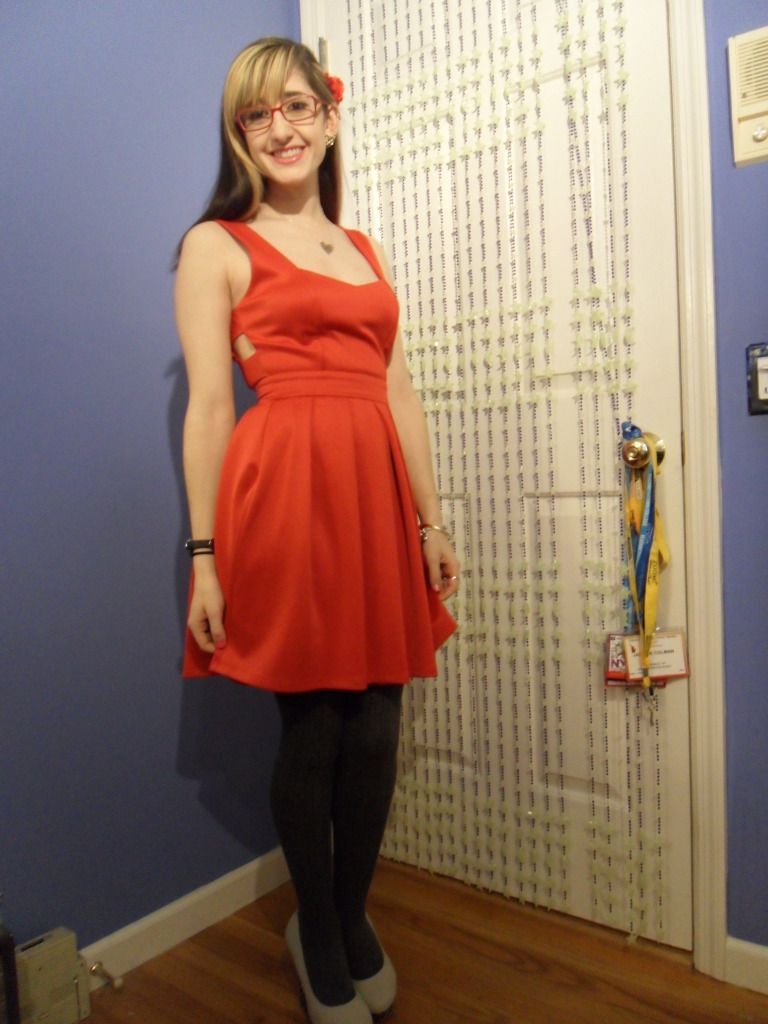 I love the cut of this dress. It is so fun and flirty! The skirt is the perfect length and is so cute and flowy. I also love the waste and sweetheart neckline. Unfortunately, Valentine's day is in the dead of winter, which makes wearing dressed particularly cold, so I added a pair of grey knit stocking to keep my legs warm. And I just can't wear red without leopard print, thus my nude and leopard wedges. I had been looking for the perfect red dress to wear these with!
However, the real amazing part of this dress happens when I turn around...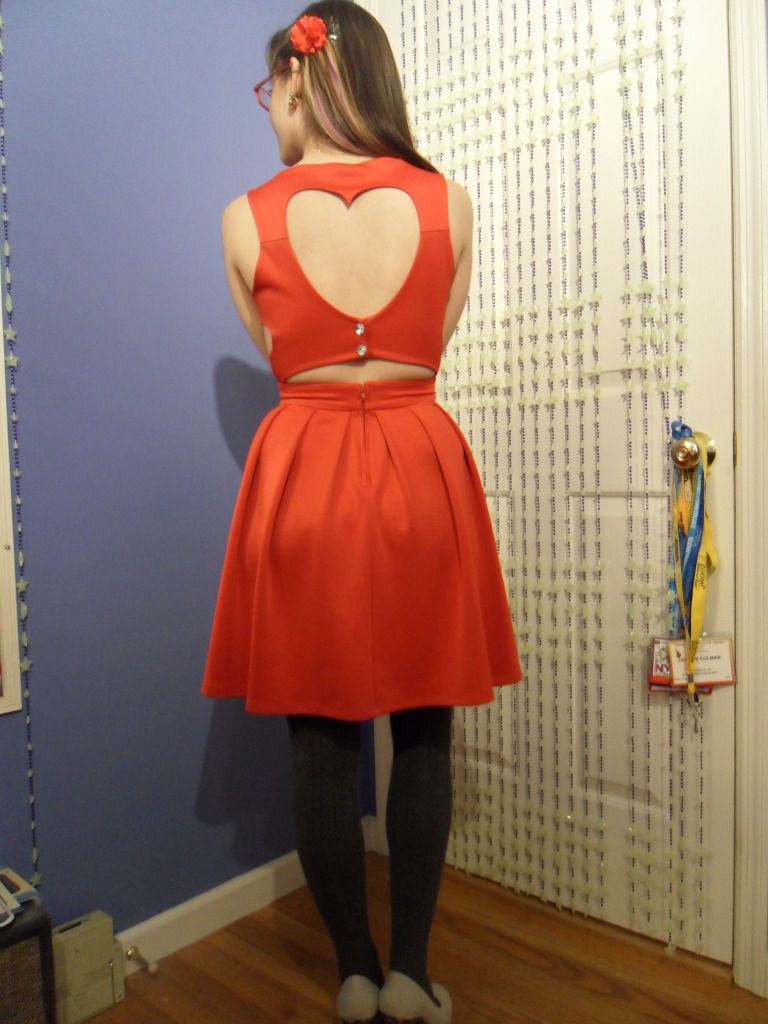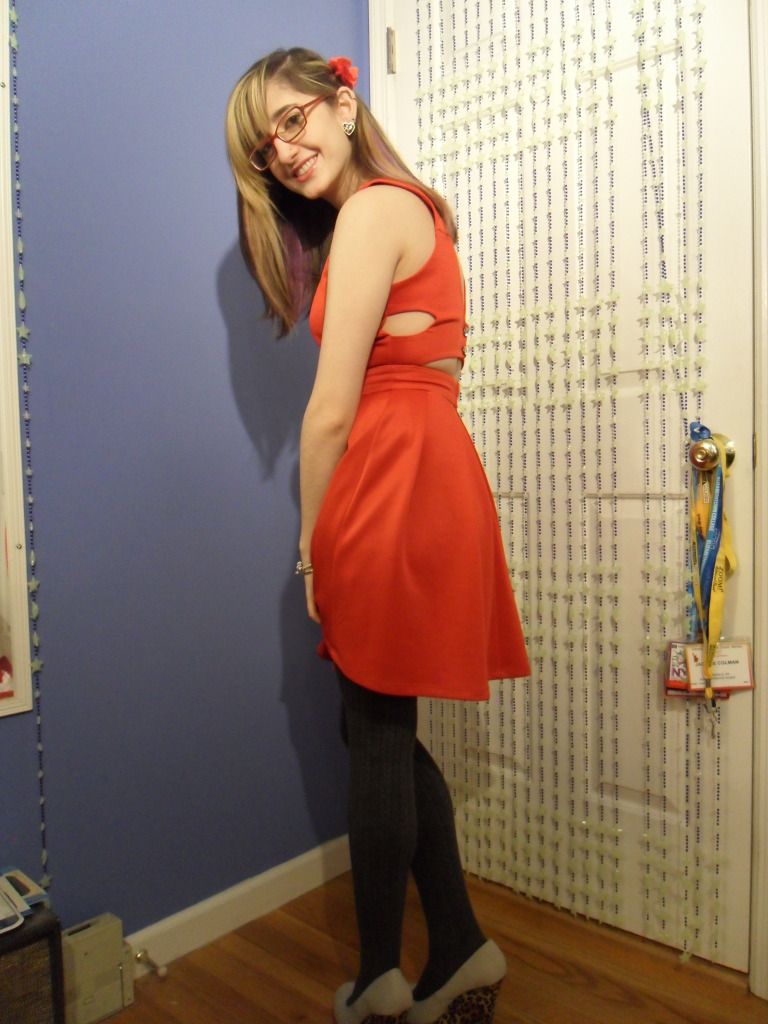 The heart back is the most freaking awesome thing I have ever seen! And I love the cut outs on the sides too. This is really the coolest dress I have ever seen, and It makes me so happy to wear it :)
I finished the look with a gold heart necklace and earrings, and a red flower in my hair. I love how my glasses match too!
What do you think of this red Valentine's dress? What do you plan on wearing for your Valentine's day activities?
Claws up!