Hello everyone! I hope you all enjoyed your weekends, even with that crazy blizzard! I spent the weekend being snowed in with Ben, and celebrating Valentine's day. Yes I said we celebrated Valentine's day on February 9th. Being in a long distance relationship means that we are no longer bound by silly things like the date when it comes to holidays. We need to work holidays to fit our schedules! It was also time for a new manicure and I asked be whether I should continue the Ciate Mini Mani month, or take a break for some Valentine's nails. He decided on Valentine's nails for out date. We ventured out into the cold and snow for a really nice dinner and to see Colin and Brad's live improv show, just like when they were on Whose Line is it Anyway. It was hysterical!! I still crack up when I think about the show.
Pinterest sure is a wonderful thing. I love finding nail inspiration, and I used
this
photo for today's nails. So I grabbed a few pink polishes and I got to work.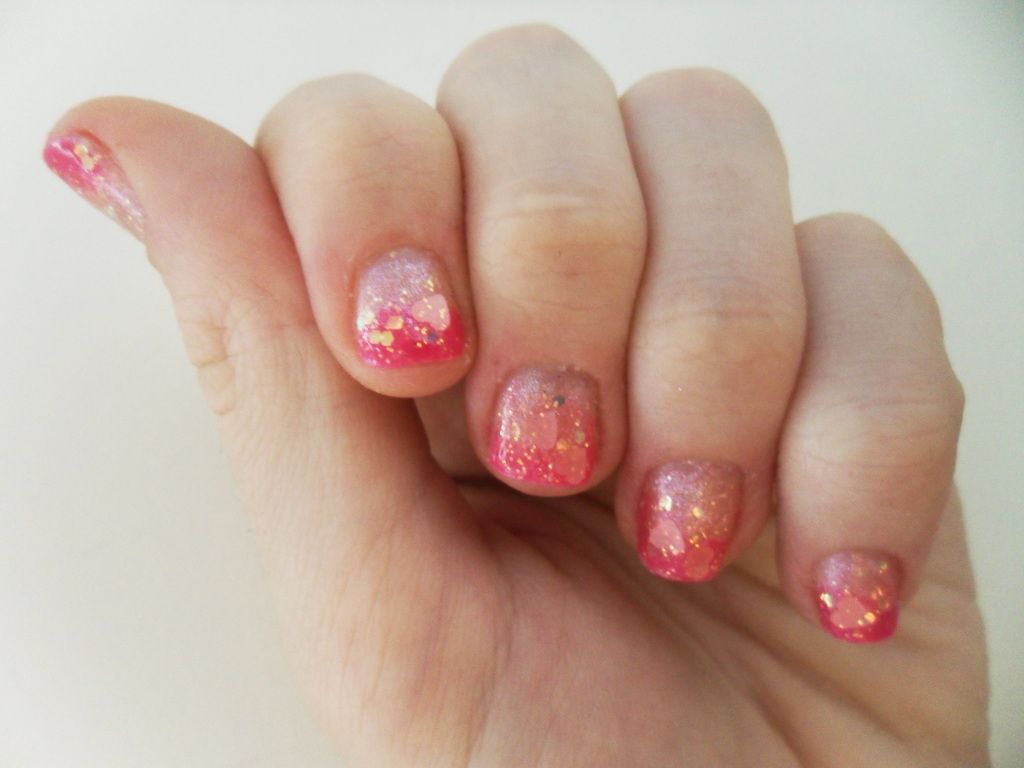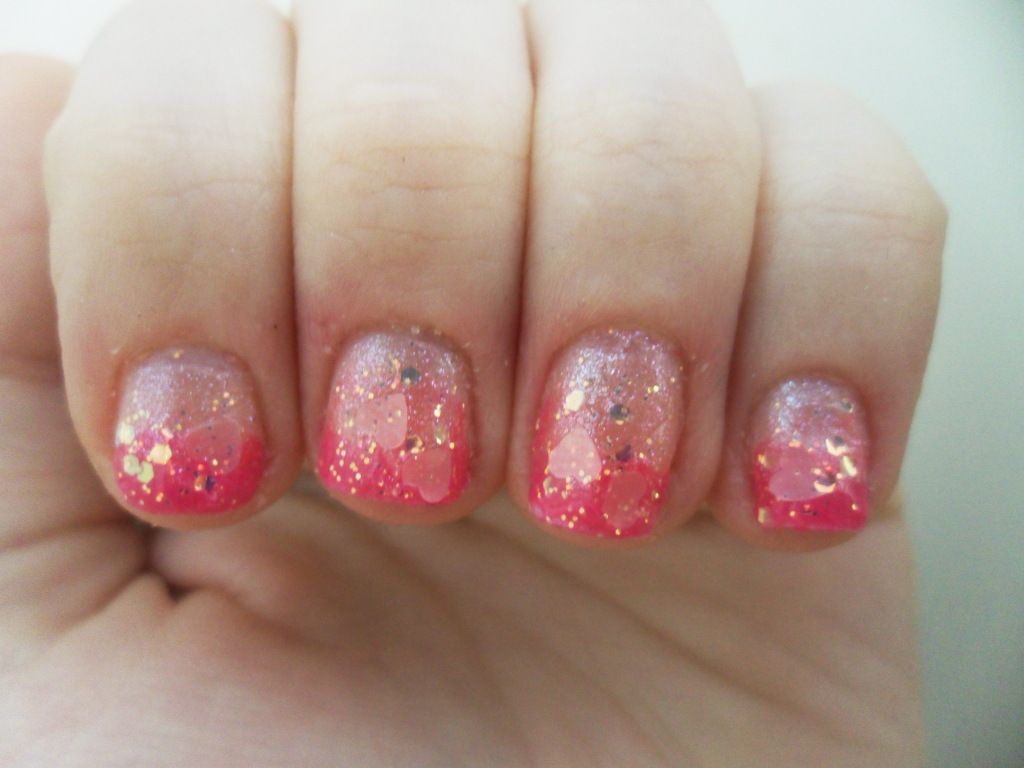 For some reason this was super hard to photograph. I did my bestest, but I couldn't really capture how pretty this was in real life.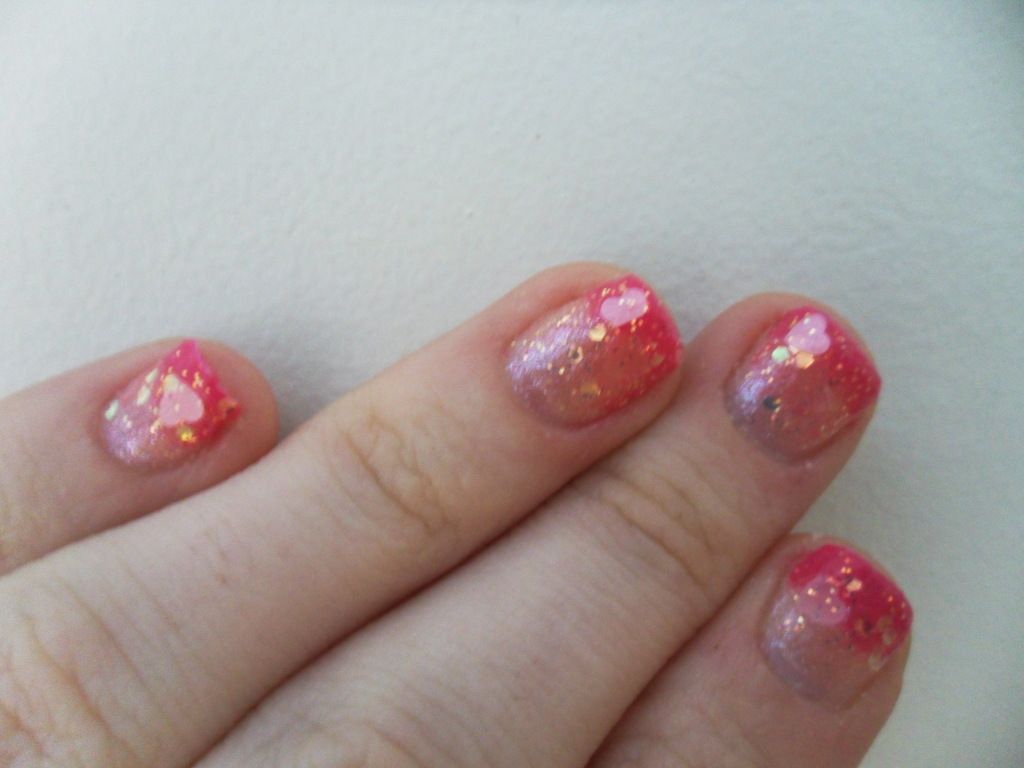 Here's what I used: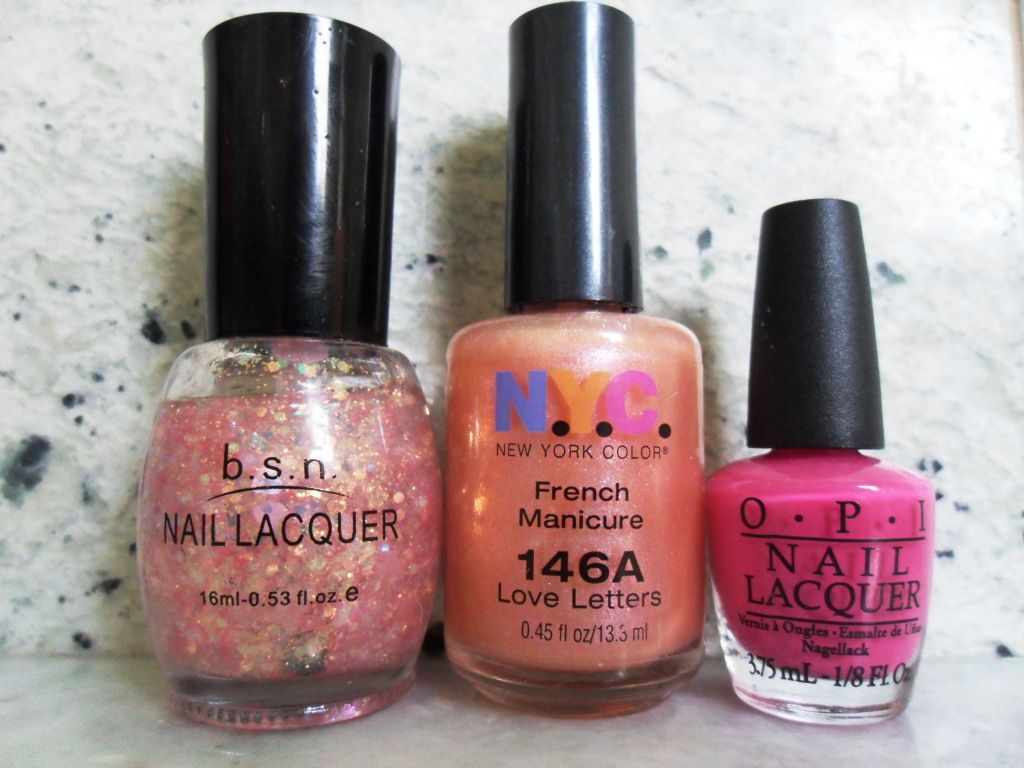 B.S.N. Nail Lacquer in Sweet Heart
N.Y.C. in Love Letters
OPI in A-Rose from the Dead
Afterwards I realized that all of the polishes I chose had valentine's themed names...OK maybe valentine's and death, but close enough.
I really liked how this came out, I just wish my photos came out better. I wasn't too sure about trying another gradient, since all my past attempts have been fails, but this wasn't half bad. Not perfect yet but getting better! I just loved how glittery and girly this was, as well as perfect for Valentine's day. Yay!
What do you think of this glittery Valentine's day mani?
Claws up!