Do you ever have one of those days where you plan on getting lots of stuff done off your to do list, and then something happens and you don't get anything done? Well that's what happened to me yesterday. After 5 years of using the same phone, I finally decided to use my upgrade that I got 3 years ago, and get a new phone. I never saw the point in getting a new phone since mine worked perfectly and did everything I needed. But I finally decided that it was time for a smart phone, so I got a Pantech Flex. Instead of getting my to do list done, I spent the day playing around with my knew phone, and doing things that people do with smart phones (like get an Instagram). Luckily I managed to get painting my nails done, so here is day 19.
I was particularly excited for Cookies and Cream, a nude taupe. I have been loving nude polishes lately, so I was really happy to add this to my collection. Formula was pretty sear, needing 3 coats. I thought black and gold would work well with my new nude.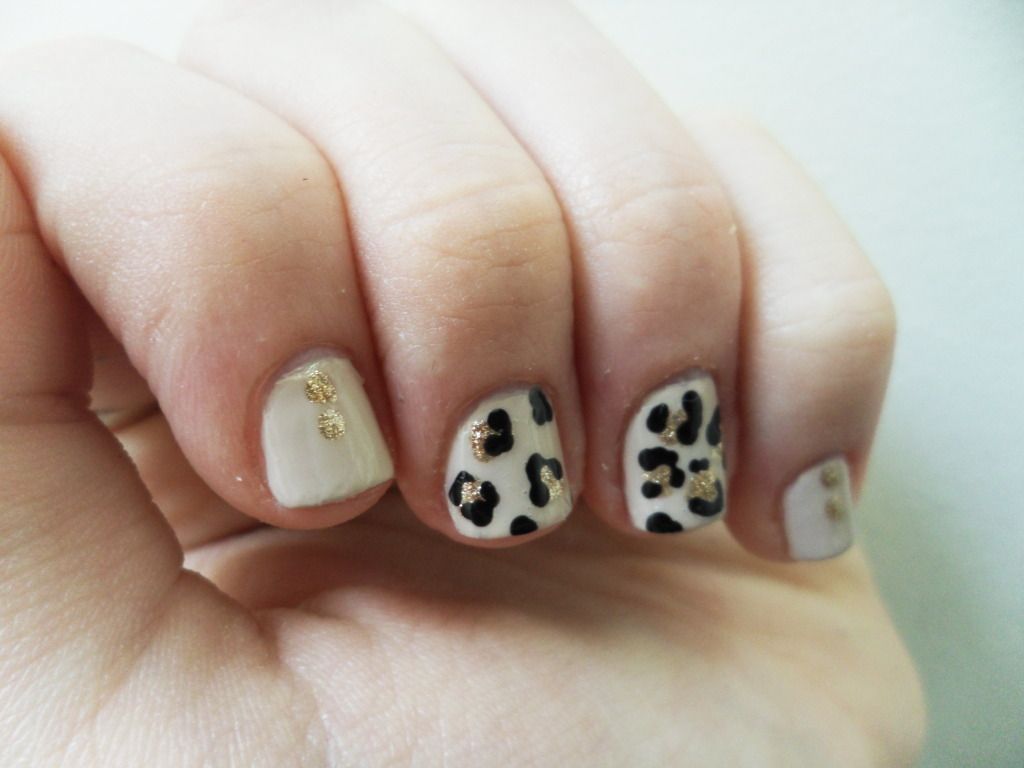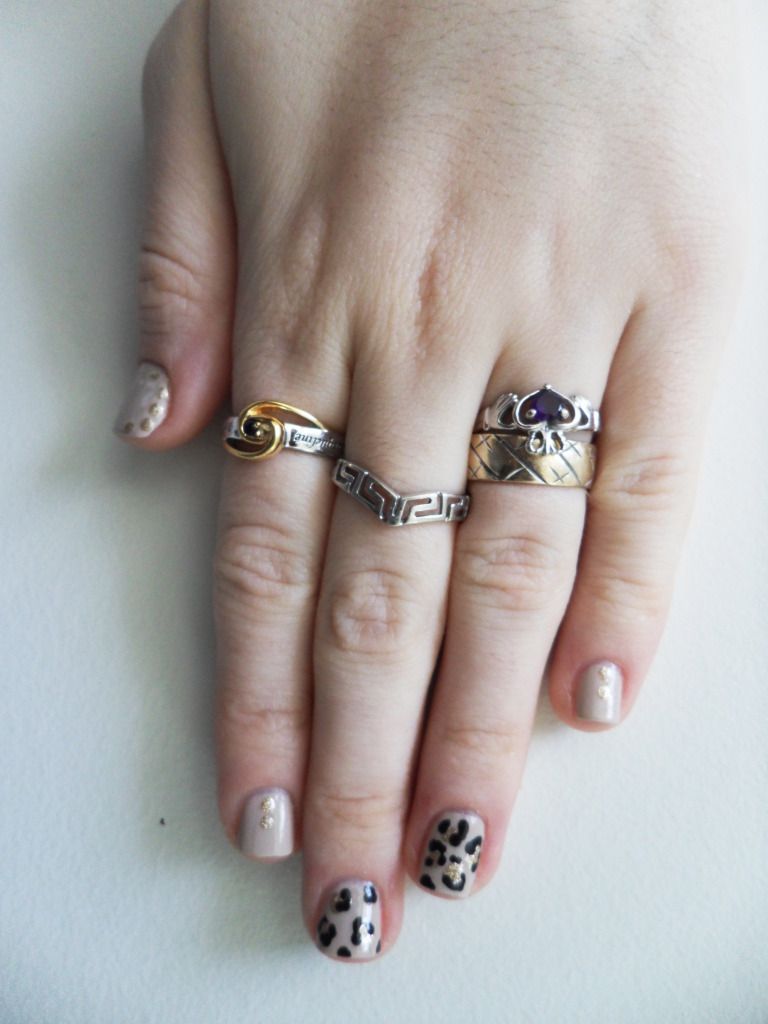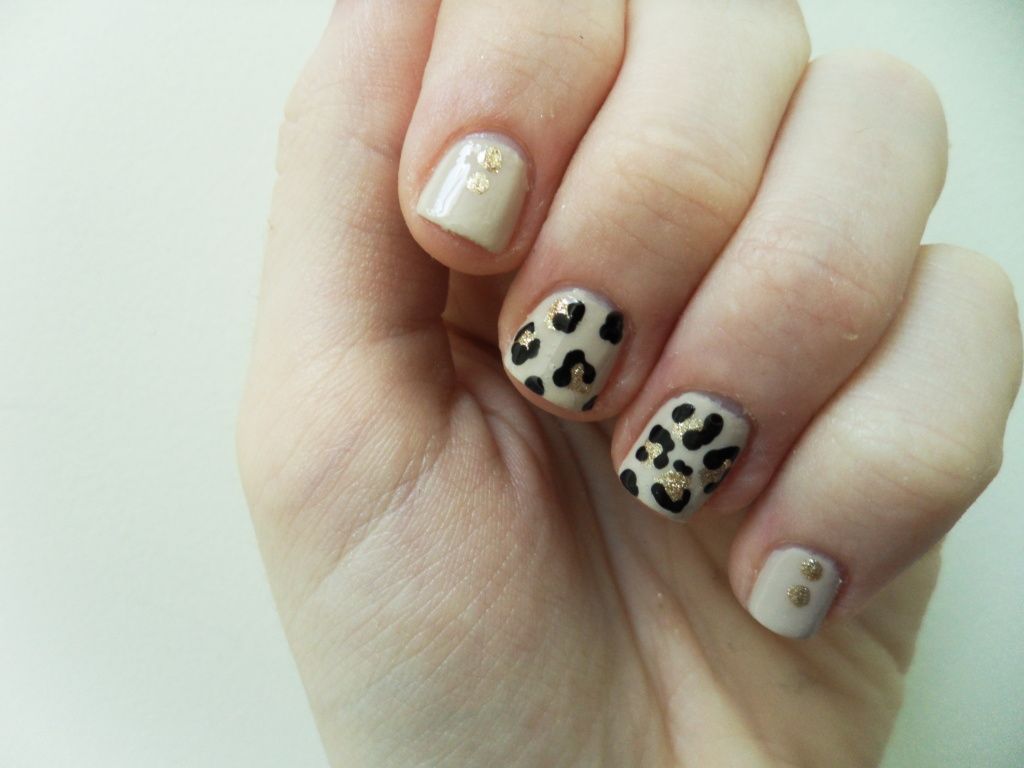 Here's what I used:
Ciate in Cookies and Cream
Sally Hansen Xtreme Wear in Golden-I
Sally Hansen Xtreme Wear in Black Out
I was so happy with this look. It was super classy with the colors, but still with a fun leopard print! It kind of reminded me of rich women shopping in NYC. Just me? That's ok.
What do you think of Cookies and Cream, and this classy leopard look?
Claws up!