Well, well, well. Winter Has reared it's ugly head. I have been cursed with broken nails and dry cuticles. While that would stop most nail bloggers, it wont stop me! I don't strive for perfection for this blog. I made it to document my nail adventures, weather they be on long nails or nubbins, nail art that turns out great, or fails. You guys get to see it all. I'm not sure if that's a good or bad thing though :-P
Luckily the Ciate Mini Mani Month blessed me with a dark color for my nubbins, on day 17.
This is Power Dressing. And I have to say, it confused me. Looking at the bottle, and after 1-2 coats, I was convinced this was a jelly. Then after the 3 coat, it transformed into a cream. Regardless this is a really nice dark navy blue. And what goes great with dark colors? Anyone? Anyone? Bueller? Flakies! And while flakies are gorgeous on thier own, when they turn matte, they become magical!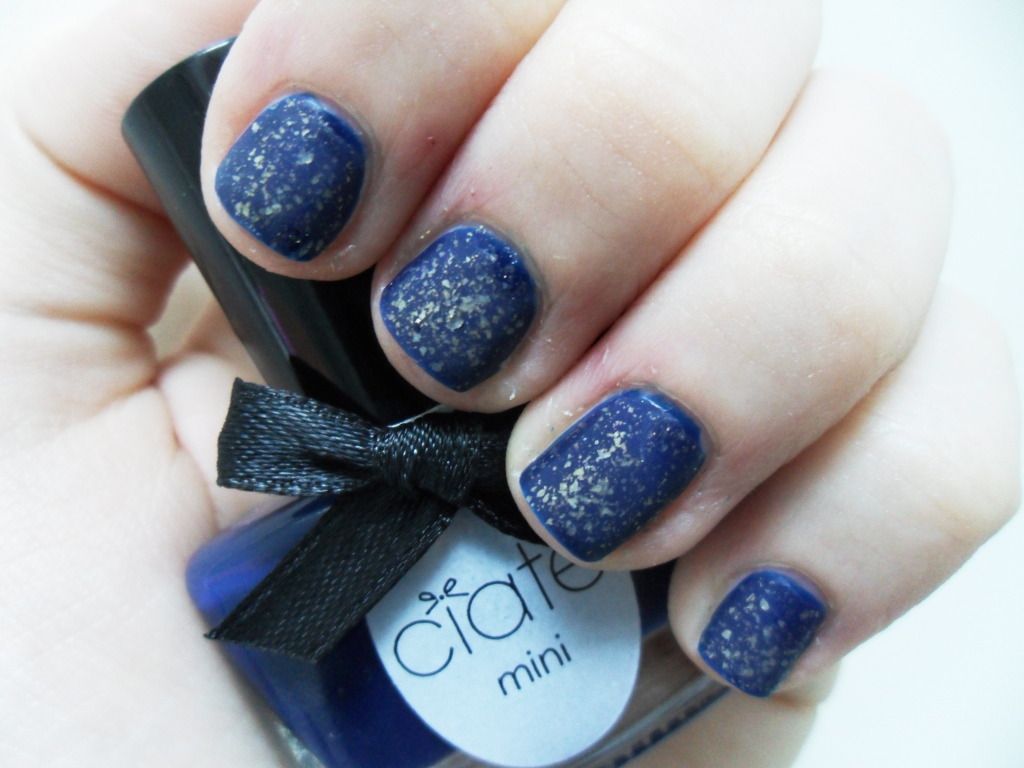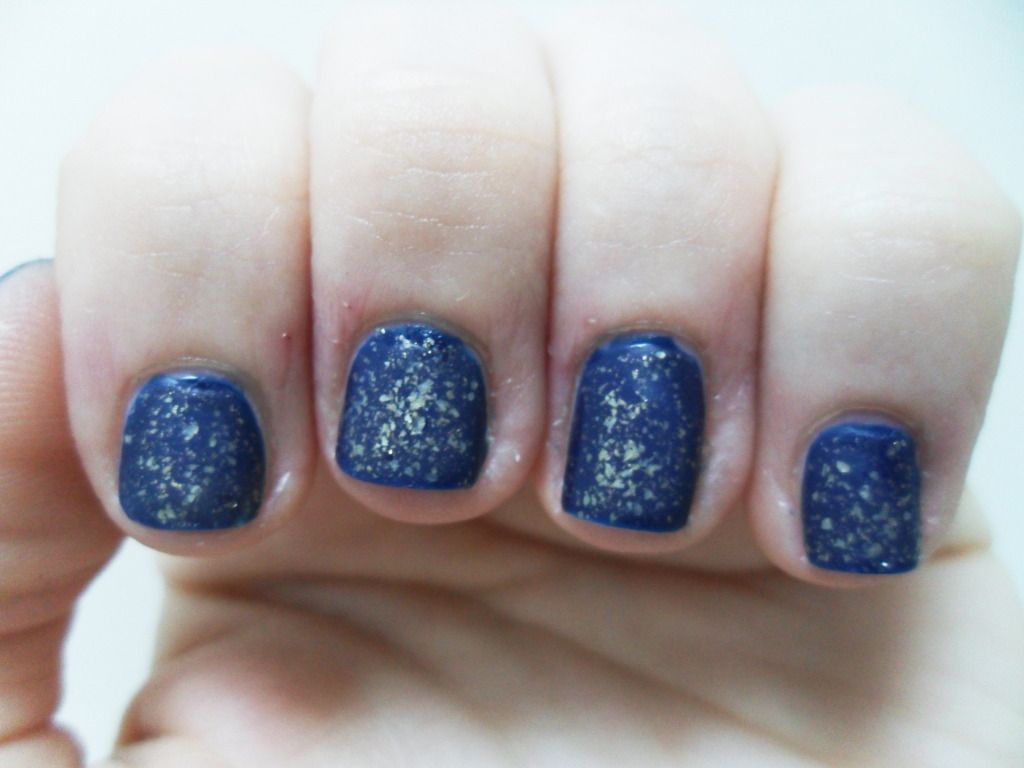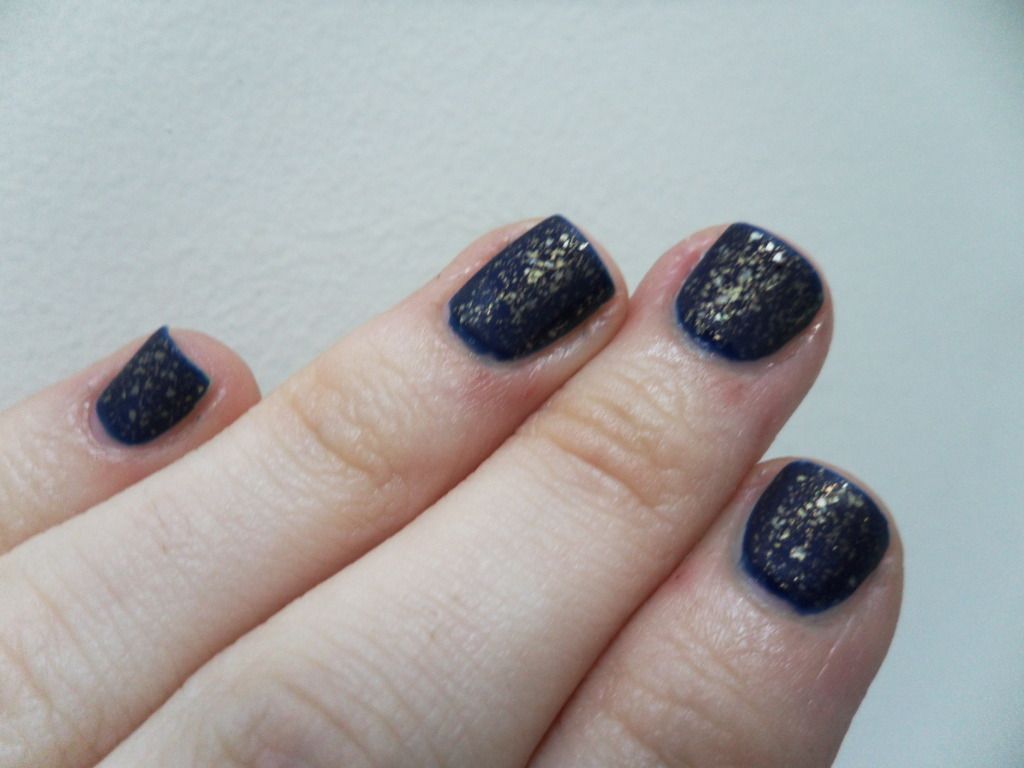 Here's what I used:
Ciate in Power Dressing
Essie in As Gold as it Gets
I'm loving the combination and of course my decision to mattifiy. Now if only my little nails would just grow!
What do you think of Power Dressing and the matte flakies on top?
Claws up!