Good morning everyone! I hope everyone's been having a good week. Unfortunately mine hasn't been going great. My job has taken a bad turn as I got in a fight with my good friend there. She then went behind my back telling another girl what I said about her, and then she left me a nasty note. On top of that, my boss literally told me that I am her last choice when it comes to picking someone to give extra responsibility to. Ugh, I have really been feeling crappy lately and I hope things can get better soon.
On a positive note, it's time for day 20! I can't believe its already day 20, only 4 more days of the Ciate Mini Mani month. What kinds of polishes to you hope to be behind the last four doors?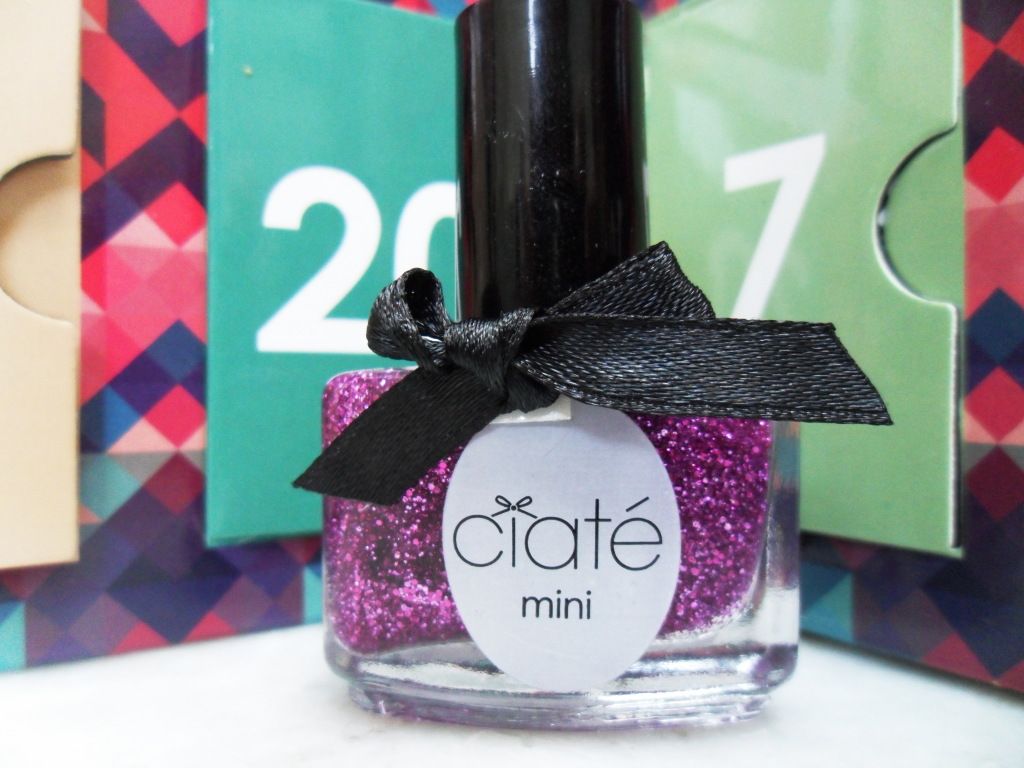 This is Magic Carpet, a glitter topper with small purple glitters in a clear base. I decided to layer this over a new purple I got.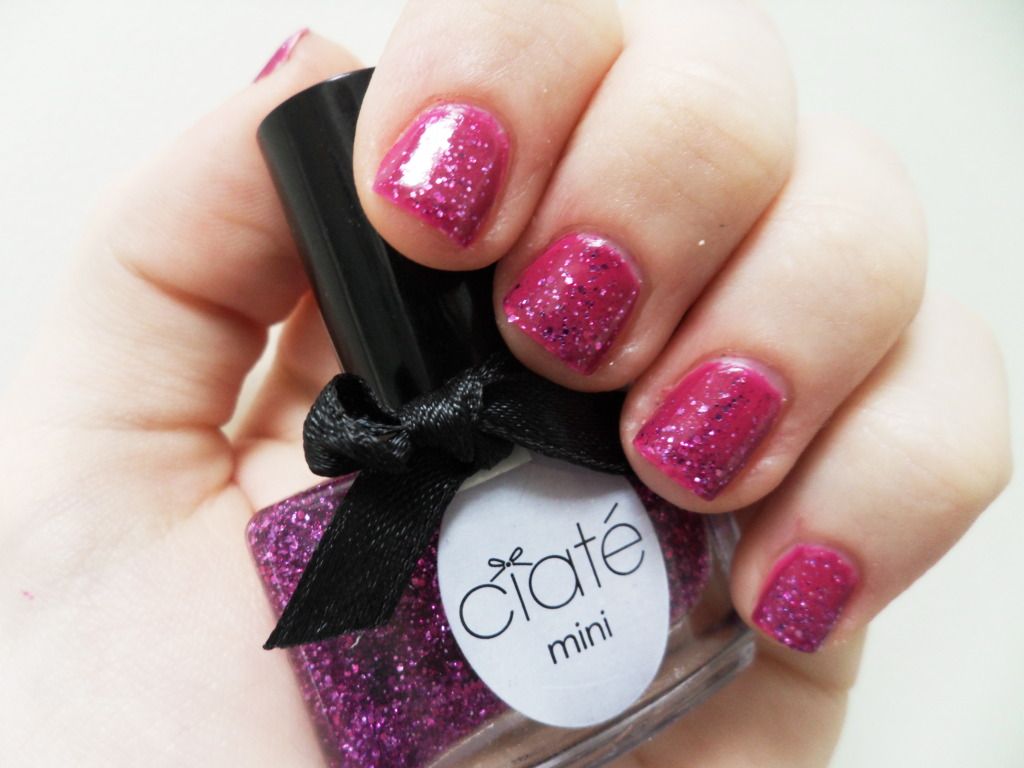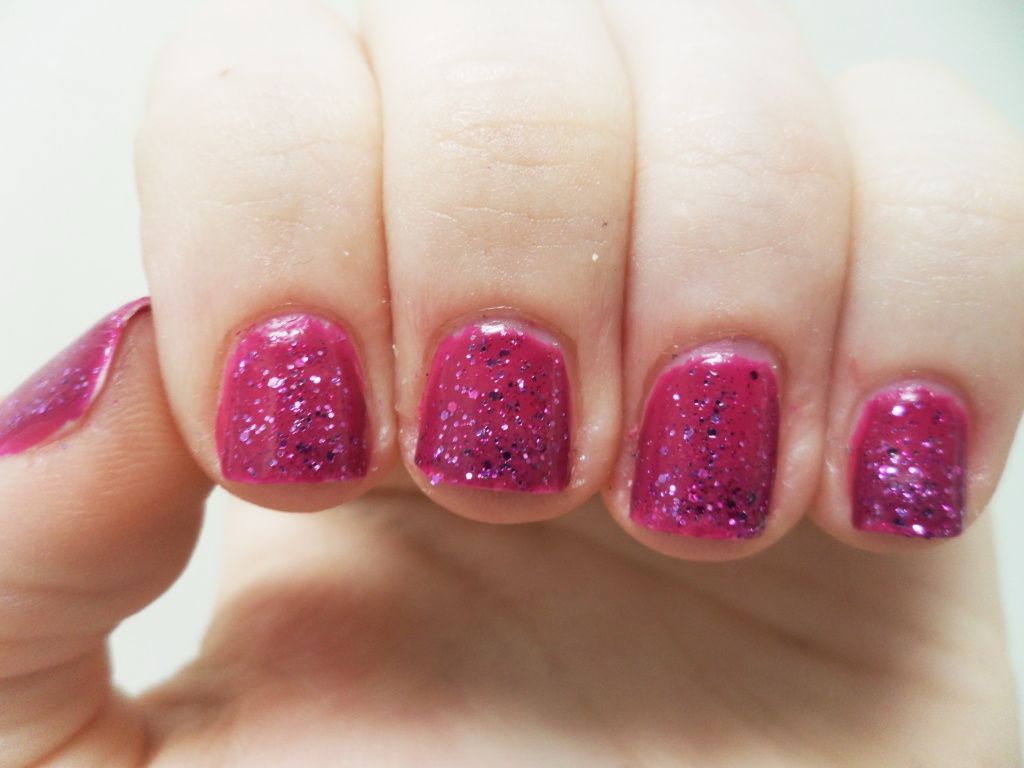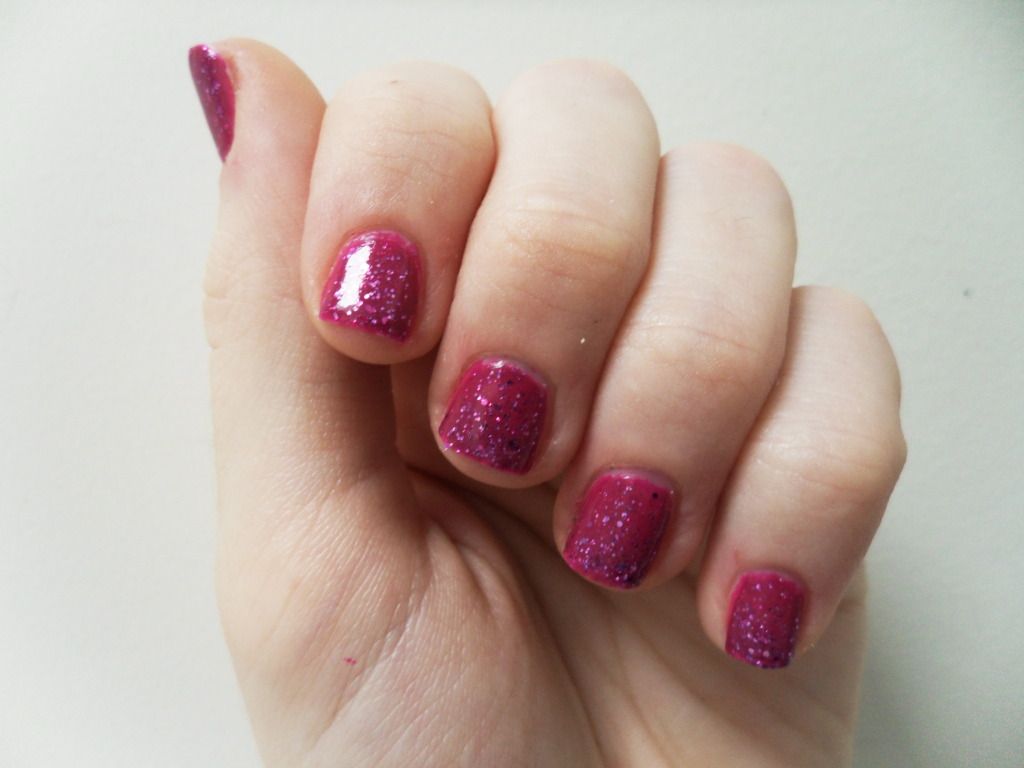 Here's what I used:
Ciate in Magic Carpet
Spoiled in Kickin' The Habbit
Over all this is a nice purple glitter, and I love how it looked over the neon purple. It kind of reminded me of a jelly sandwich...even though it wasn't.
What do you think of Magic Carpet? What other colors should I layer it over?
Claws up!