Hey everyone! As you all know I finally got through the Ciate mini mani month. It was a really nice collections that's good for both the polish noob, and the avid collector. It had a lot of polish staples like reds and pinks, but also unique and fun colors, including 4 bottles of the caviar pearls. While I loved finding new colors behind each door to add to my collection, sometimes I'd get a color that I thought I already had. SO I decided to go through my polishes and try to find if I had any doupes of the polishes in the Ciate Mini Mani Month. Here's what I found:
Reds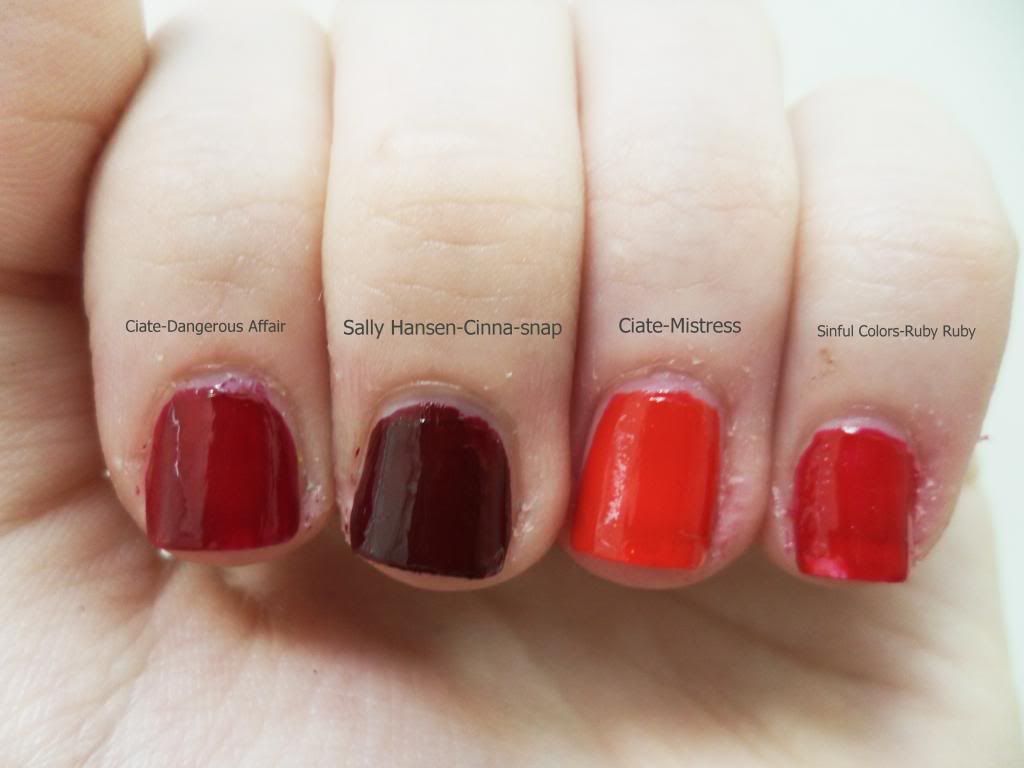 The box came with 2 different red polishes, and while I don't have many reds in my own collection, I wanted to see how they compared with the ones I have. As you can see, every polish is really different, from deep red, to a more coral shade.
Red Glitter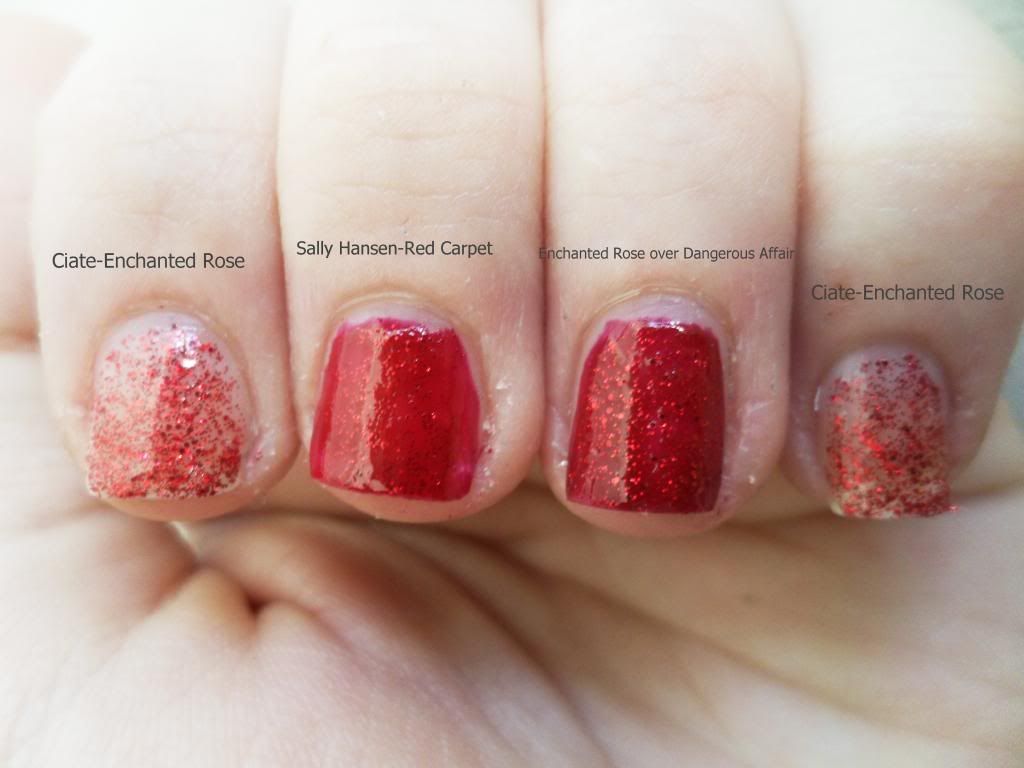 One of the limited edition polishes it came with was a red glitter, Enchanted Rose. The only other glitter polish I have is Red Carpet, which is red glitter in a red base. I tried layering Enchanted Rose over Dangerous Affair to see how they compare. They were pretty close, but no cigar.
Gold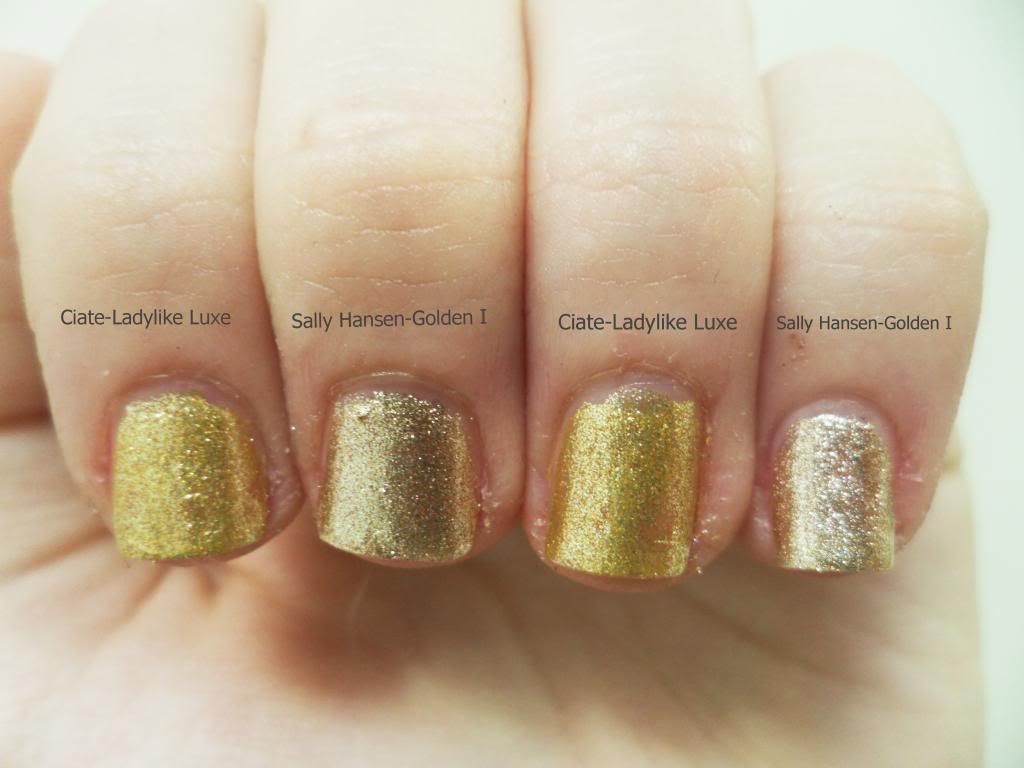 When I first saw the gold, I was sure that it was going to be an exact doupe for a gold I already had. After looking at them side by side, its easy to see Ladylike Luxe is much more yellow than Golden I. I am really happy these 2 golds are so different, I can definitely justify owning both.
Yellow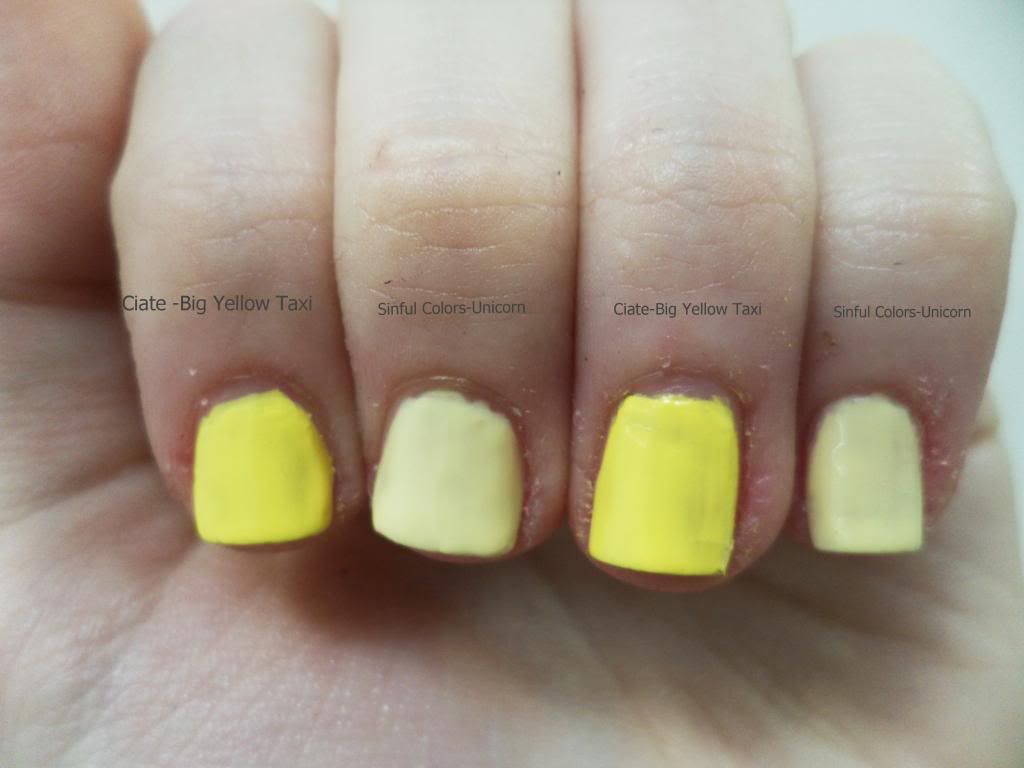 Big Yellow Taxi was a light yellow cream. I thought It was going to be pretty similar to Unicorn, but Unicorn is much lighter. Unfortunately, they both have the same thin formula.
Blue
I think I have more blues in my collection that any other color, so when I got Power Dressing, I thought it might be pretty similar to polishes I already had. It is pretty close the an unnamed dark blue polish that I got from Hot Topic. Its not quite as close to Royal, which is my favorite amazing electric blue.
Blue Glitter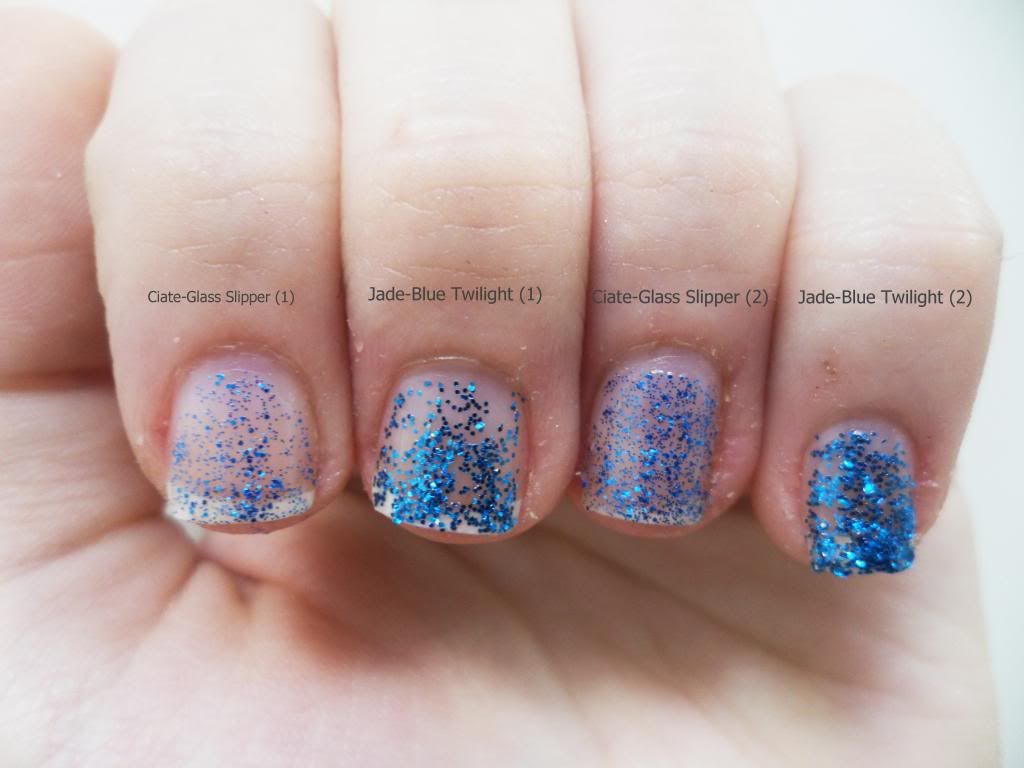 As I was doing this comparison, I realized that I had a second blue glitter in my collection. I applied 1 and 2 coats of Glass Slipper and Blue Twilight. Blue Twilight gets much more coverage and has larger and more uniform glitters. I would definitely need to use them both for different manis.
Grey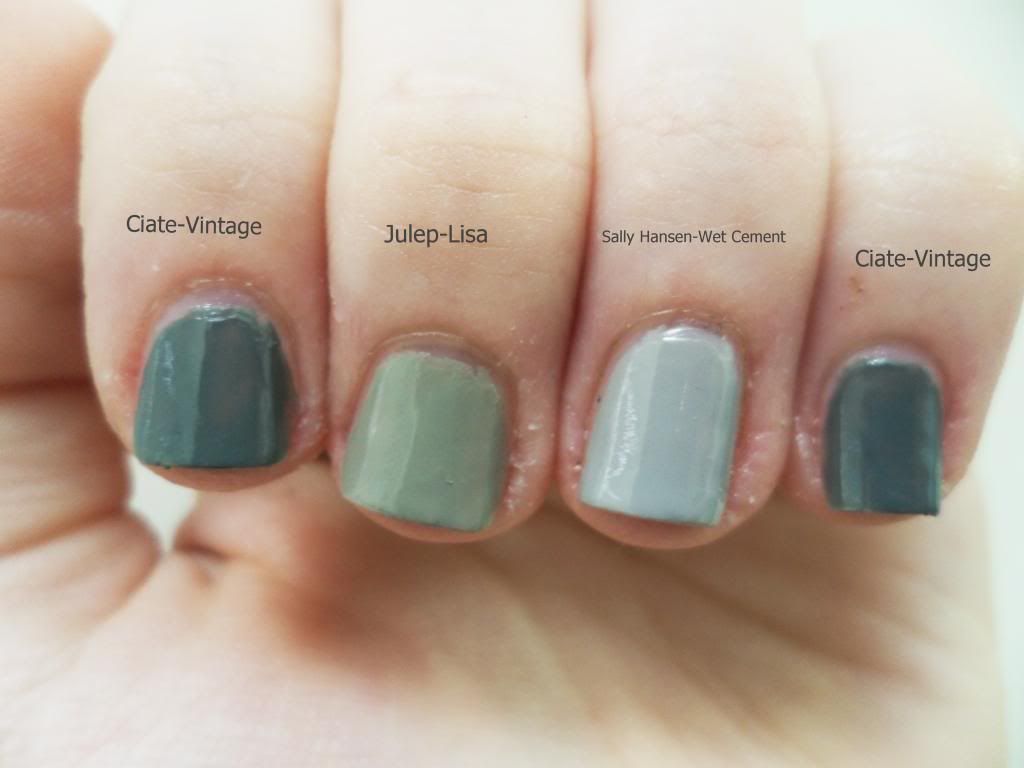 At the end of this, just for fun, I wanted to see what all my grays looked like together. I knew that they wouldn't be doupes, but I just wanted to compare them anyway. Its nice having all kinds of grays. I might try a grey ombre look, or even use them for shading in some nail art.
Overall I was very surprised that I didn't find any doupes, I really thought with so many colors similar to ones I have, a few of them would have been doupes. I am really happy that each polish in this collection is really unique from the polishes I already own.
What do you think of these polishes? Are the different enough to have all of them, or are they too similar?
Claws up!