Hey everyone! As you know I finally decided to invest in a nail brush set. I was really hard deciding on my first manicure to do with them. Most of the photos in my
Nailspiriation
are ones that I could do pretty easily before I had the brushes, so I really need to look for some more ideas! I decided that for my first mani with my brushes I was going to attempt some cherry blossoms!
I used my long striper brush for the branches and different sized dotting tools for the flowers. It was really fun getting to paint with real brushes, I felt like a real artist!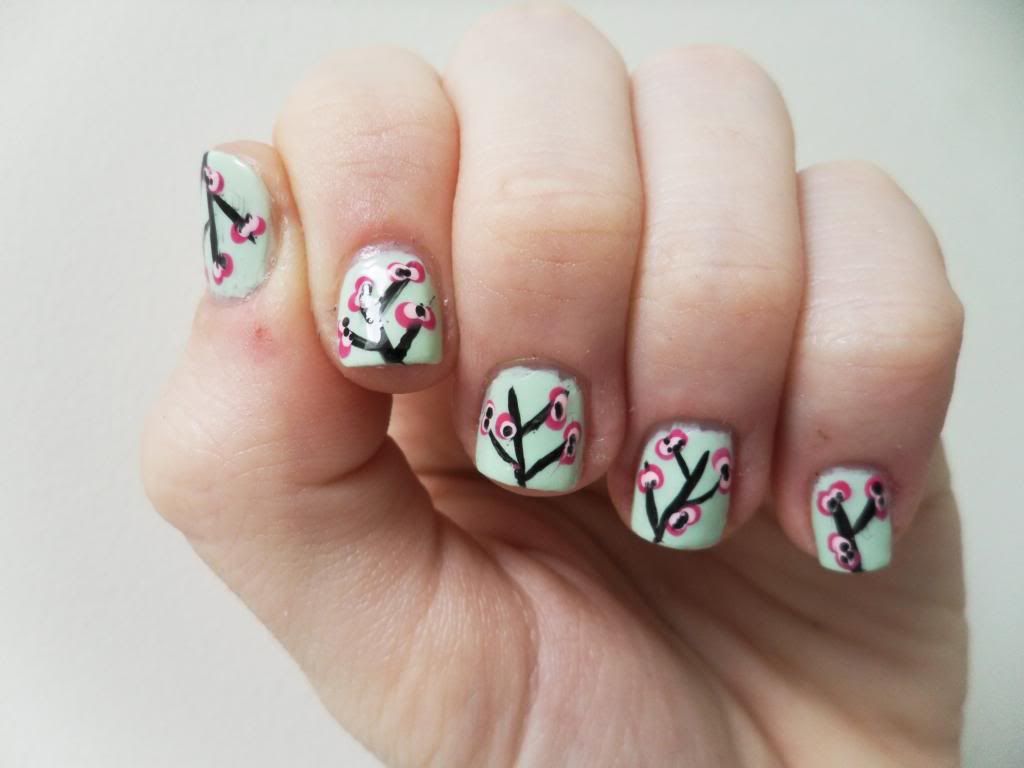 The Line Up:
Revlon in Jaded
Sally Hansen Xtreme Wear in Black Out
OPI in A-Rose From the Dead
Ciate in Strawberry Milkshake
This isn't the best cherry blossom mani I've seen, but I'm happy with my first try with my brushes. They take some getting used to and its a little overwhelming at first having so many possibilities, but I am really excited to keep trying new ideas!
What do you think of this cherry blossom mani? What other nail art ideas do you have that I should try?
Claws Up!