AKA the post that was almost called "Do French Animals Eat Skittles?"
Hey everyone! Today I have a mani that I have been wanting to do for a long time, but never got around to it. Lately, due to the winter weather and working so much, my nails have been breaking a lot. But after removing my last manicure ALAS my nails looked long and strong! So what does that mean? Well for me it means its time for a French manicure. I just LOVE how a Frenchie looks on long nails. It makes them look even longer and beautiful. Of course it just wouldn't be me if it was a plain French...or if it didn't involve animal print!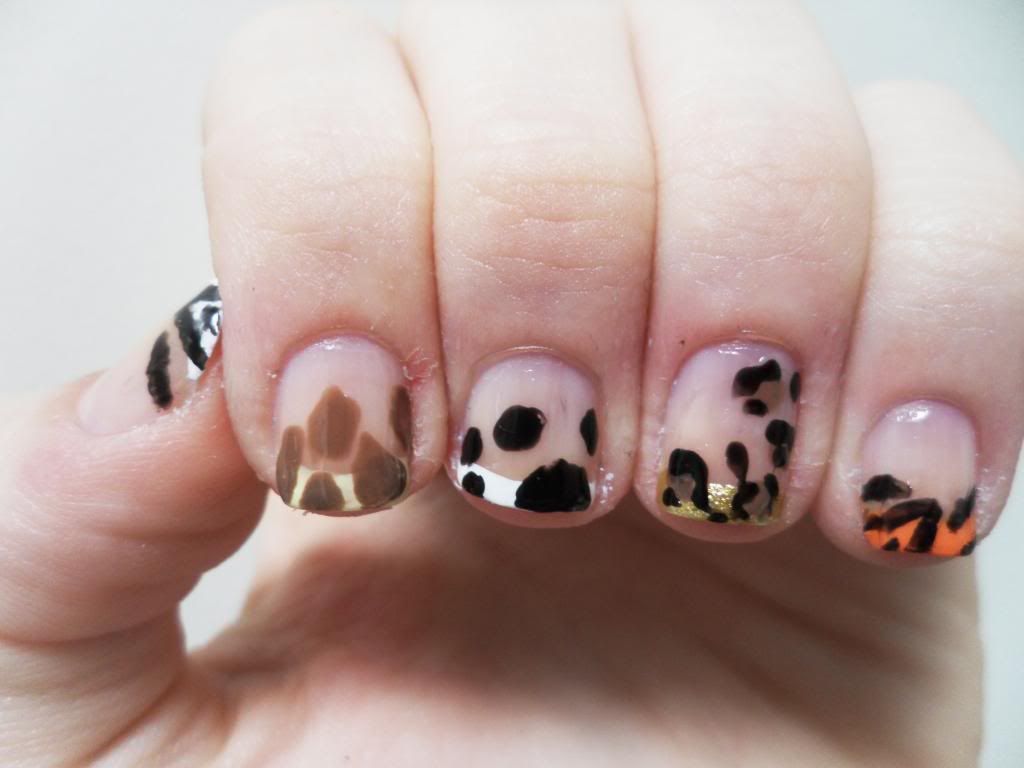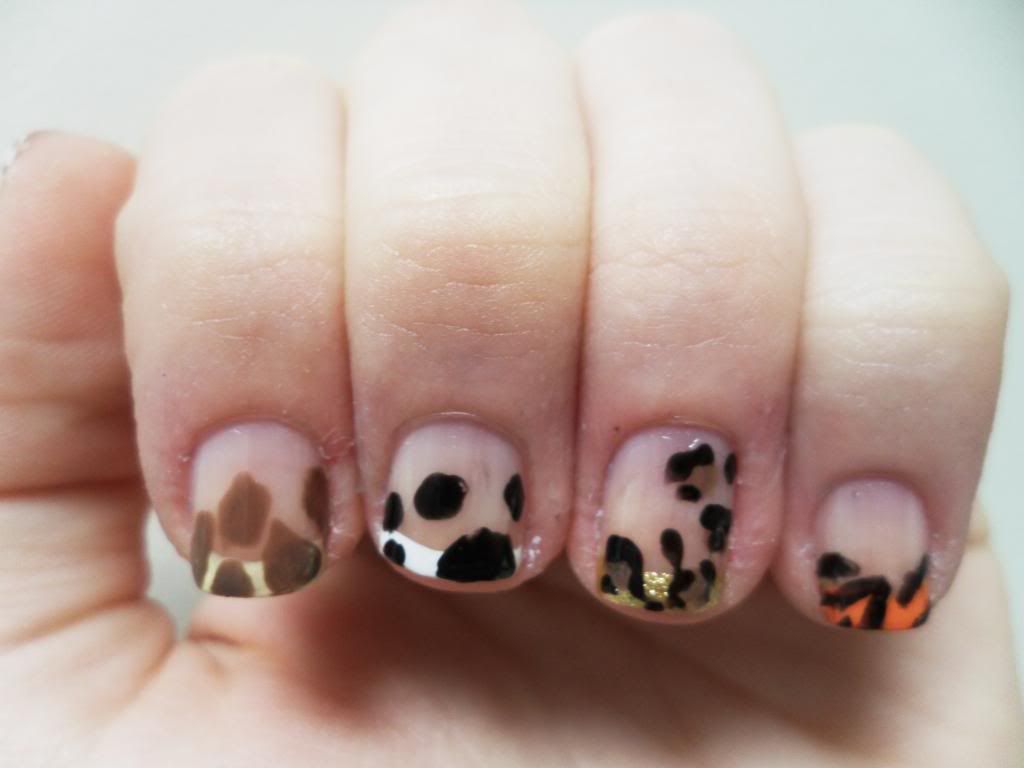 For this mani I started with white, orange, yellow, and gold French tips. Then I added different animal prints to its corresponding color.
Staring from thumb to pinky: Zebra, giraffe, cow, leopard, and tiger! Rawr!
The Line Up: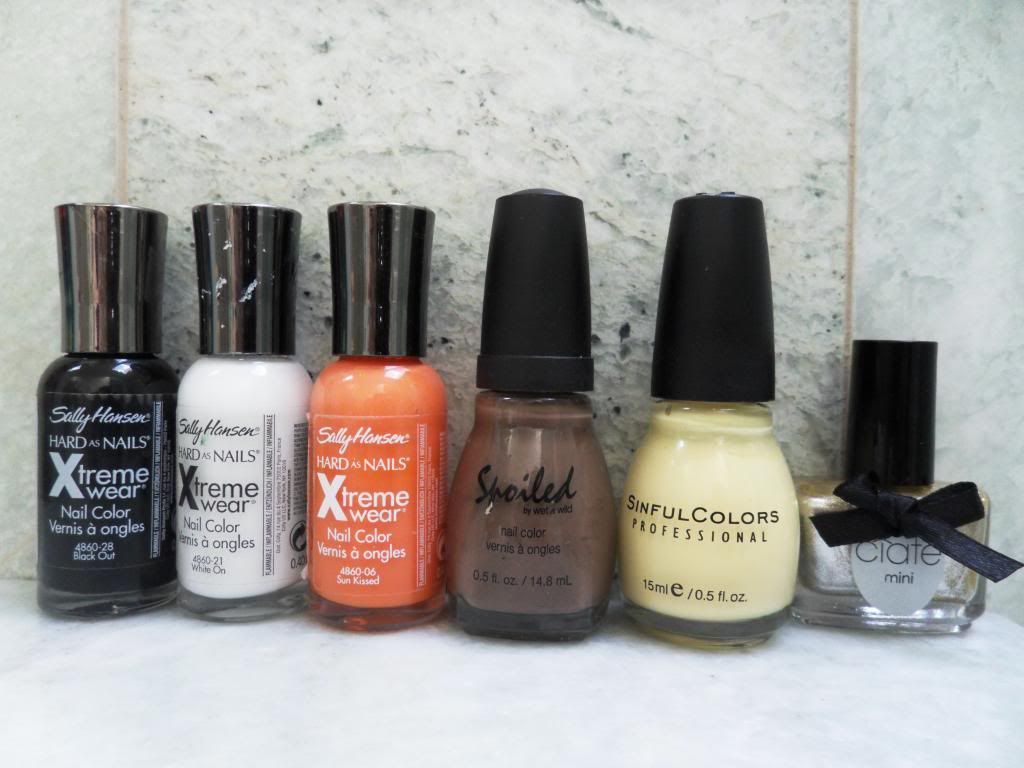 Sally Hansen Xtreme Wear in Black Out
Sally Hansen Xtreme Wear in White On
Sally Hansen Xtreme Wear in Sun Kissed
Spoiled in Pumping Gas
Sinful Colors in Unicorn
Ciate in Ladylike Luxe
I am obsessed with these fierce French nails. I just love everything about this, French, animals, skittles, oh my! I can't stop looking at my fingers!
What do you think of this animal print French manicure? What is your favorite thing to paint on long nails?
Claws up!