Hey ladies! I don't know about you, but I'm about ready to be done with winter. Actually i'd like to skip right past spring and go straight to summer! Summer not only means a break from the cold (and blistering heat) but I will finally get to take time off work. But until then I just need to keep saving up for my big move. I even made some big bucks the other night babysitting the little boy that I watch at my house in the morning. I forgot how much babysitting makes! While I was hanging out on the couch while he was asleep and I was waiting for his parents to come home, I was planning out my next mani.
Today is day 23 of the Ciate Mini Mani month! Yes that's right, after today there is just ONE more day left!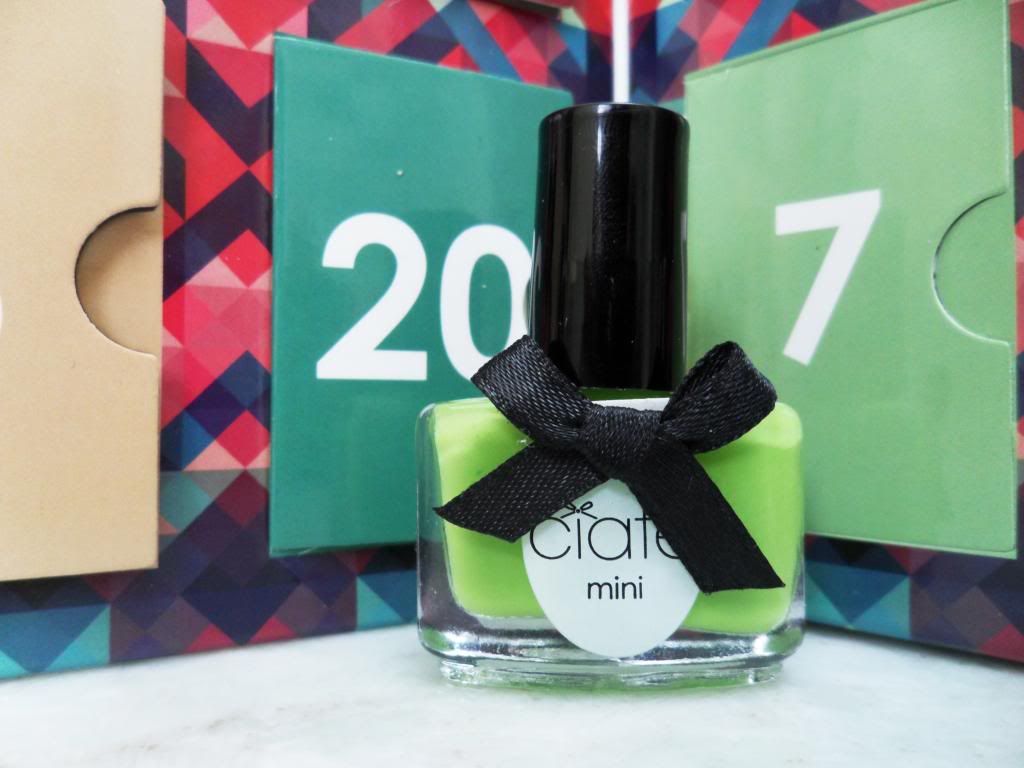 This is Mojito, a nice lime green. Not too light, dark or bright, its the perfect middle ground. Unfortunately this polish had the crappiest formula. It was super thin and needed 3-4 coats. This polish might have been called Mojito, but the perfect lime color reminded me more of margaritas.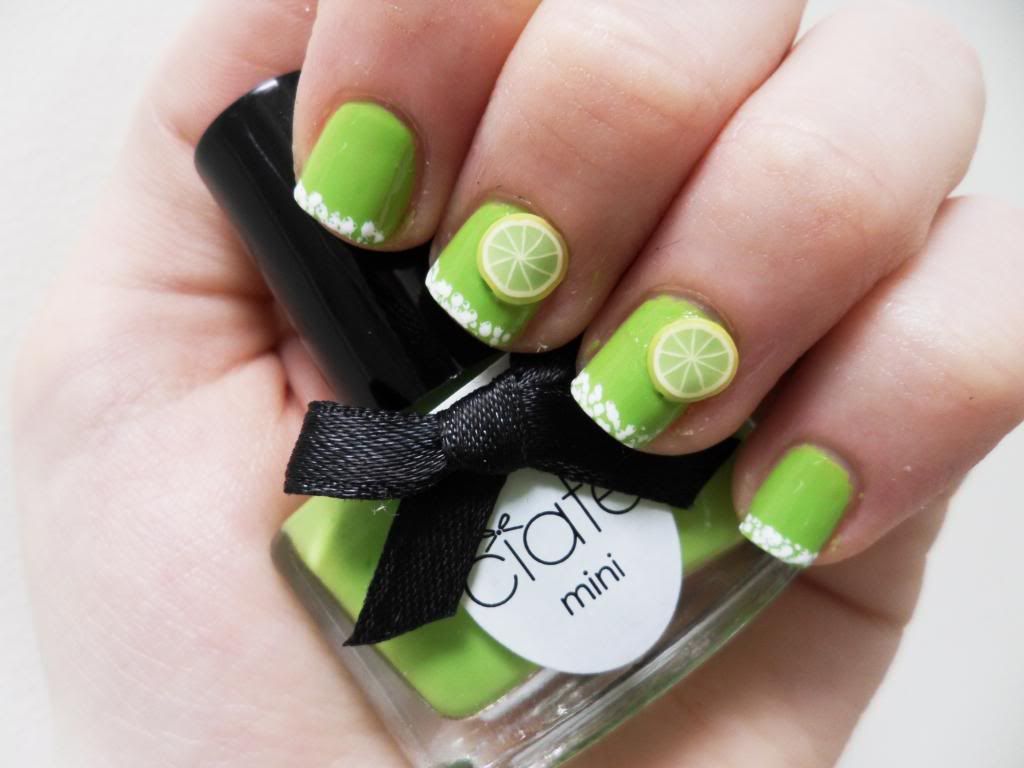 I started these nails with 3 thick layers of Mojito. Then I dipped a toothpick in some white polish and stippled it at the tips of my nails to look like the salt around the class. Then I remembered that I bought a pack of fruit salad fimo slices. I was super stoked about them and finished off this mani by gluing on some limes!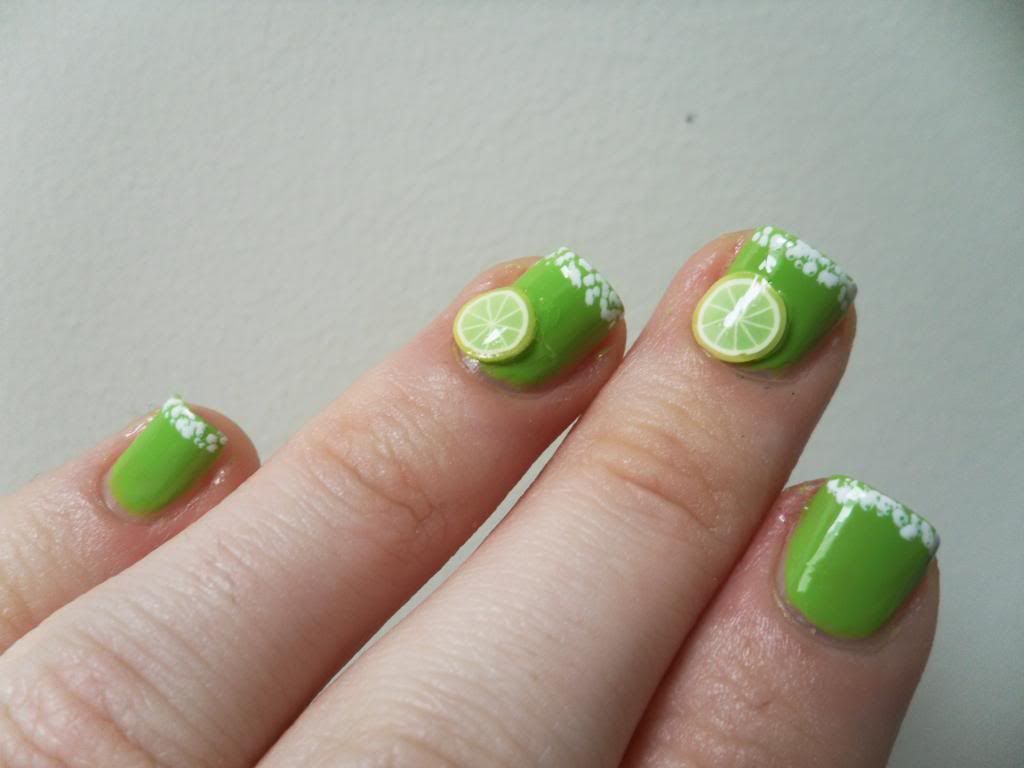 The Line Up:
Ciate in Mojito
Sally Hansen Xtreme Wear in White On
I am soooo happy with how these came out! I was worried that the salt wouldn't come out the way I hoped, but it really ended up looking like real salt! And these fruity fimos were so much fun! They add the perfect touch. I can't wait to keep using all the other fruits to make some more sweet manis. I can't top looking at this delicious drink mani, and if I wasn't dreaming of summer before, I sure am now!
What do you think of Mojito? Does this mani have you dreaming of summer too?
Claws up!