My Free Glasses Giveaway is still going on! Don't forget to enter!
Hey everyone! I hope you all had a great weekend. I'm definitely sad that I gotta go back to another day of work. Thankfully I have some fun and happy nails to cheer me up! I was inspired by a stuffed animal monkey that my mom got me for Valentine's day this year. He is super cute and colorful, and I know it would make a fun mani.
I'm still getting used to my new brushes, so just bear with me a bit until I can get the hang of them a little better, but practice makes perfect! I used a medium striper brush for the rainbow stripes, and a really small dotting tool to make the heart.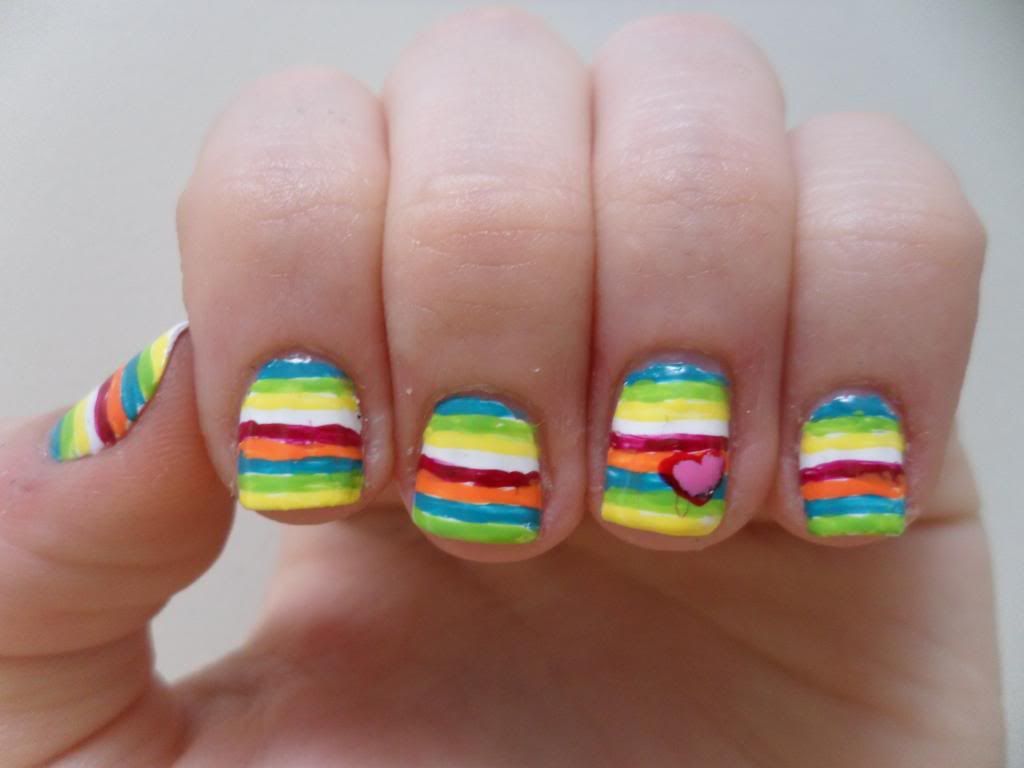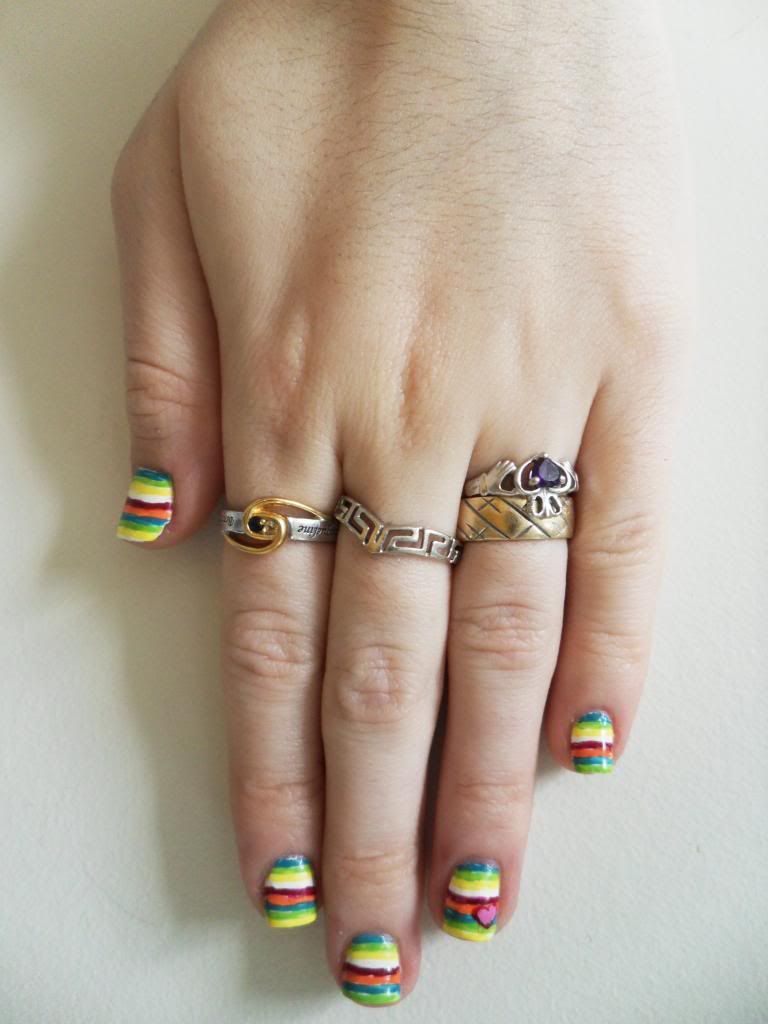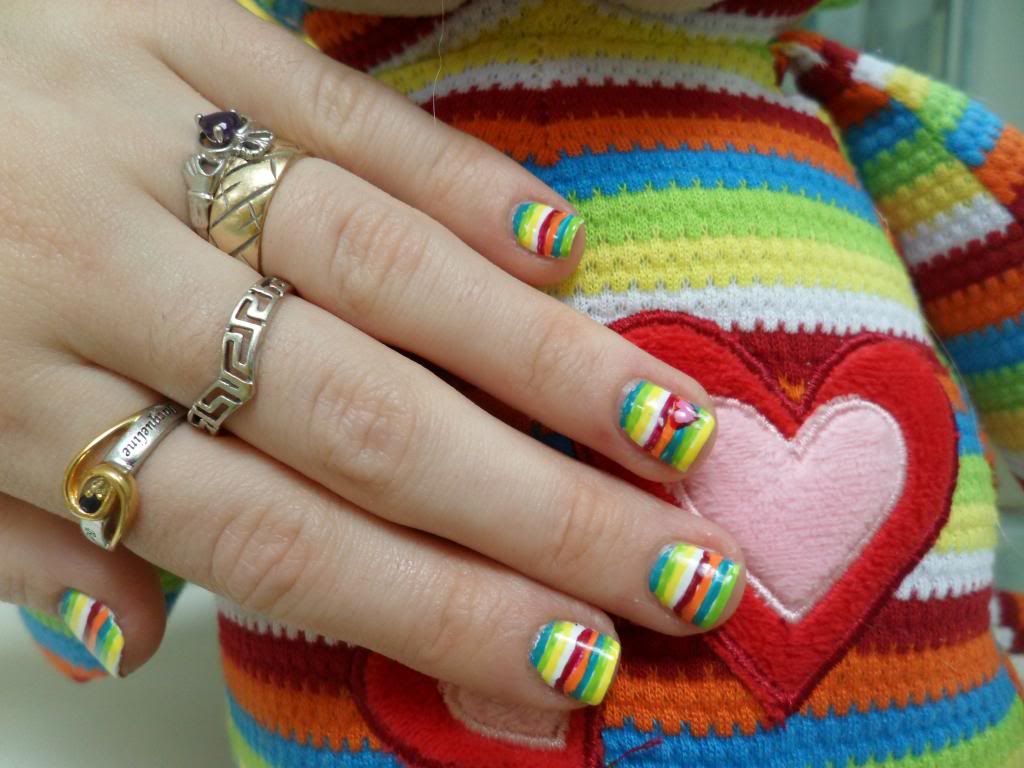 The Line Up:
Bottom row:
Ciate in Headliner
Ciate in Mojito
Ciate in Big Yellow Taxie
Ciate in Dangerous Affair
Top row:
Sally Hansen Xtreme Wear in Sun Kissed
Sinful Colors in Ruby Ruby
Sally Hansen Xtreme Wear in Bubblegum Pink
OOPS! totally realized I forgot to take a photo of my white-Sally Hansen Xtreme Wear in White On
I love how this looks! Every time I look at my hands I feel like I'm looking right at my cute bear! My stripes could be better, but I am really enjoying practicing with my brushes, and my heart looks a lot better than my last attempt (I am not going to link to it because it was so embarrassing).
What do you think of this bear inspired striped mani? Have you every done nails inspired by a toy?
Claws up!