Hello everyone! How is the weather in your area? In NY we just got hit with yet another blizzard. While the outside might look like a winter wonderland, I am still dreaming about summer. As you guys also know, I'm not the kind of girl that follows a season's trends. So what does that mean? It means you better get ready for some neon nails in the winter!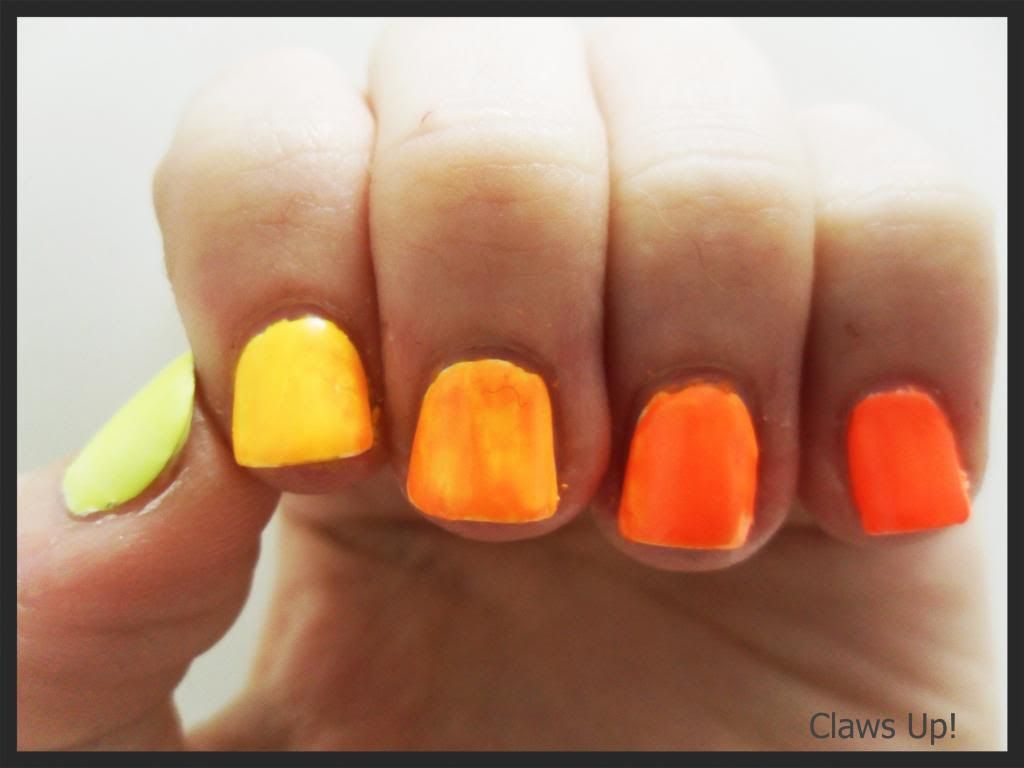 Most ombre looks I've seen go from light to dark of one base color, but I decided to change things up and go from yellow to orange.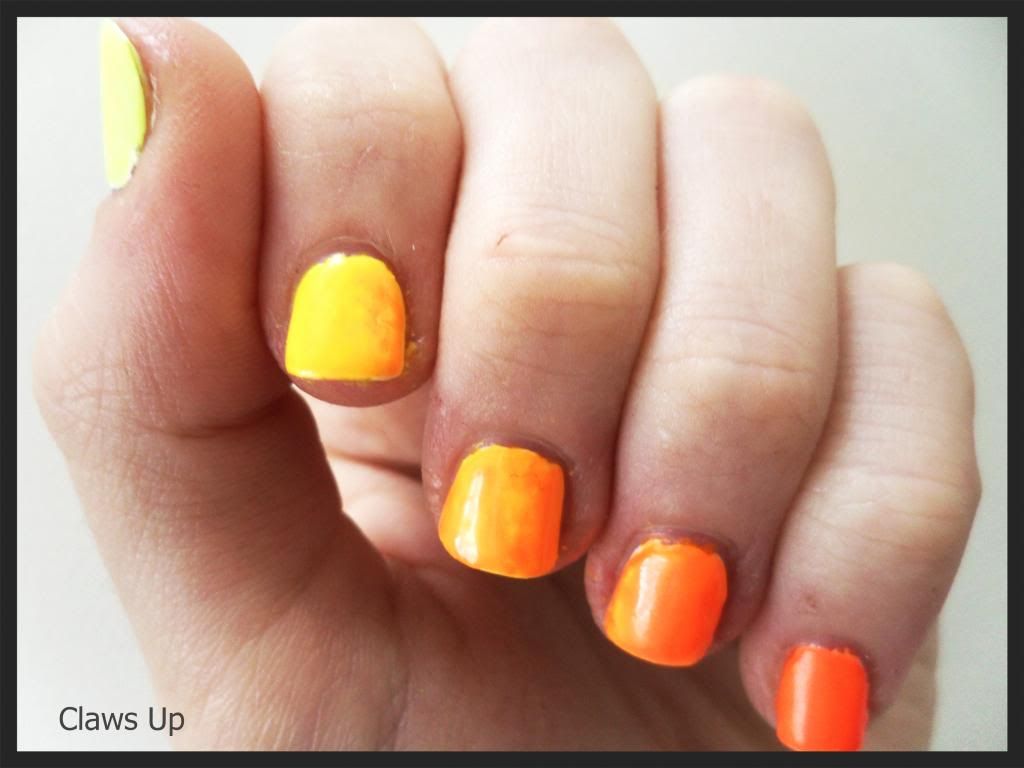 This is one of those manicures that looks way better in person than in photos, so unfortunately I didn't get too many good photos of this one.
The Line up:
Sally Hansen Xtreme Wear in White On
Nina Ultra Pro in Solar Flare
Spoiled in Jail Bait
I really love how fun and bright this is in person! I just wish it came out better in the photos.
What do you think of this ombre neon mani? Are you breaking the mold and sporting neons in the winter?
Claws Up!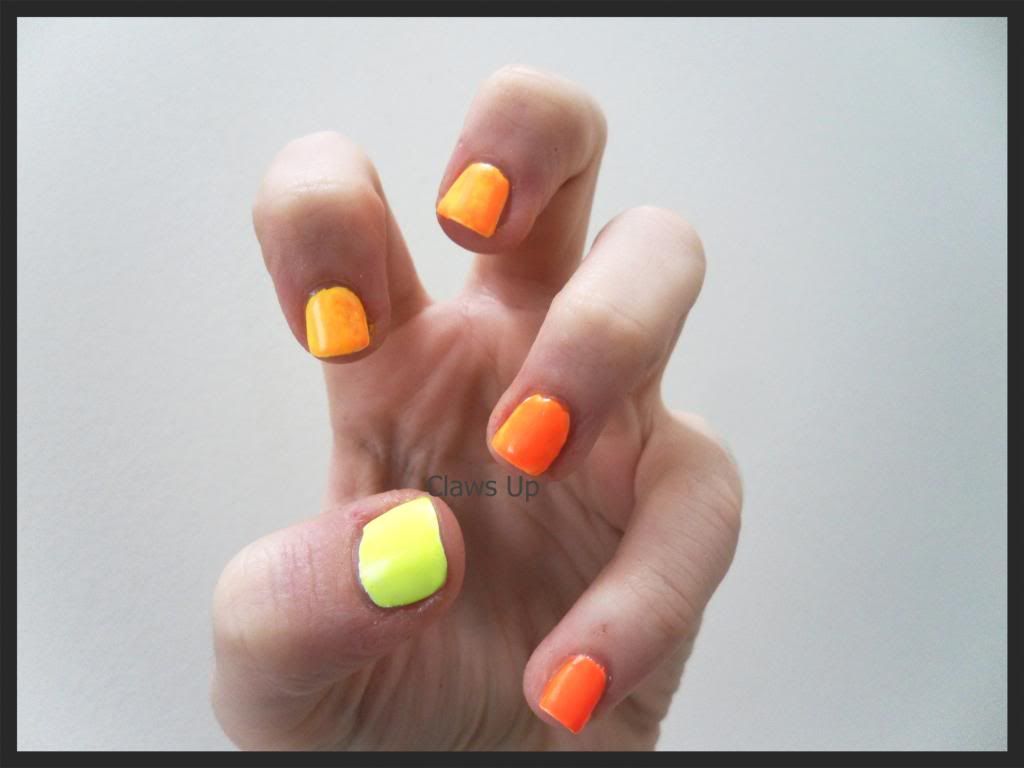 P.S. I was fooling around with some photo editing, what do you think of the frame and the water mark on the first picture? Should I keep adding them to my photos?