Hello everyone! I hope everyone had a great weekend! I had to work Friday, Saturday, and Sunday, but luckily I got to spend some time with my friends
Sara
and Avra. With spring here and summer on its way, I've noticed that I have gained some weight and can't fit into some of my jeans, skirts, and shorts from last year :( So I have decided that it's time to get on track! I found this awesome App called Workout Trainer by Skimble Inc and its freaking awesome. It has so many awesome exercises, including yoga! Plus I have been trying to eat better and drink more water.
On to the nails!
I love a nice french tip! It is so easy and quick to do and its always so classic and beautiful. Its really fun trying out new ways to rock the french tip look. Today I wanted to rock some jewel toned colors.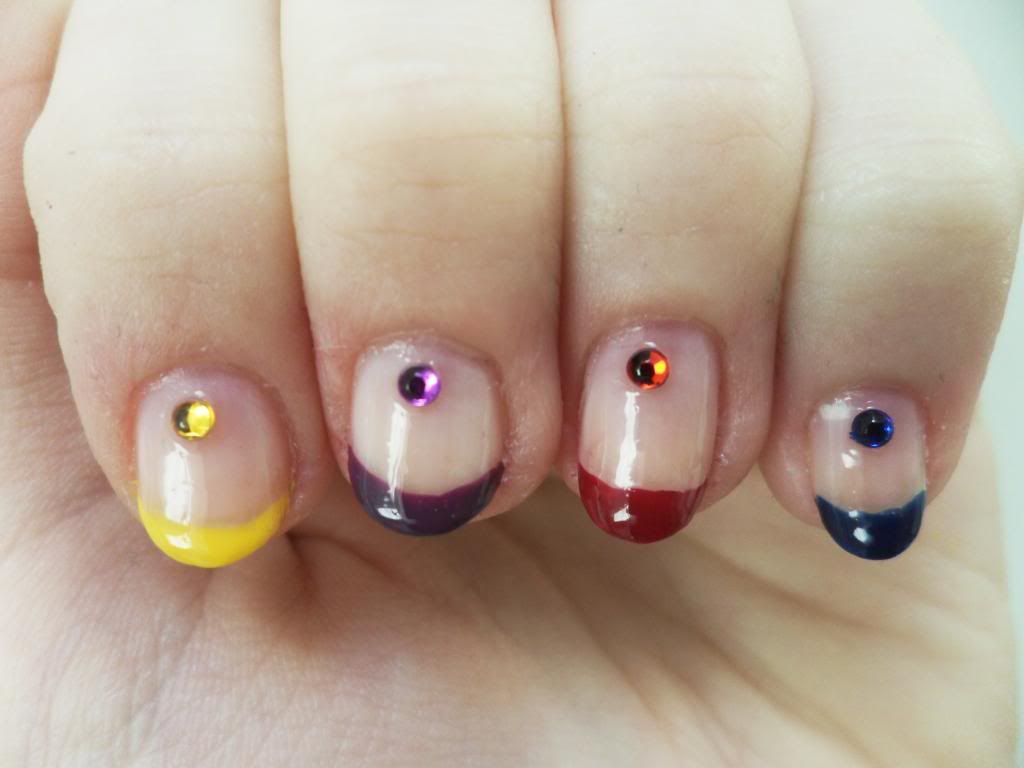 I started out with the french tips, and when I was all done I thought that some jewel tones needed rhinestones!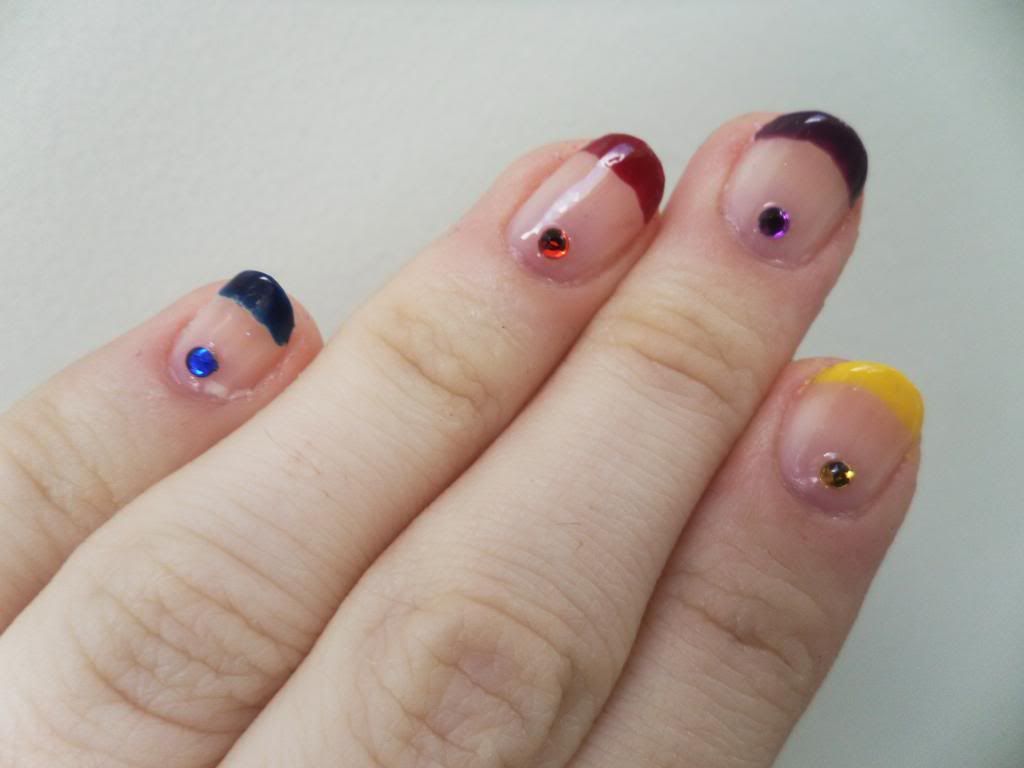 The Line Up: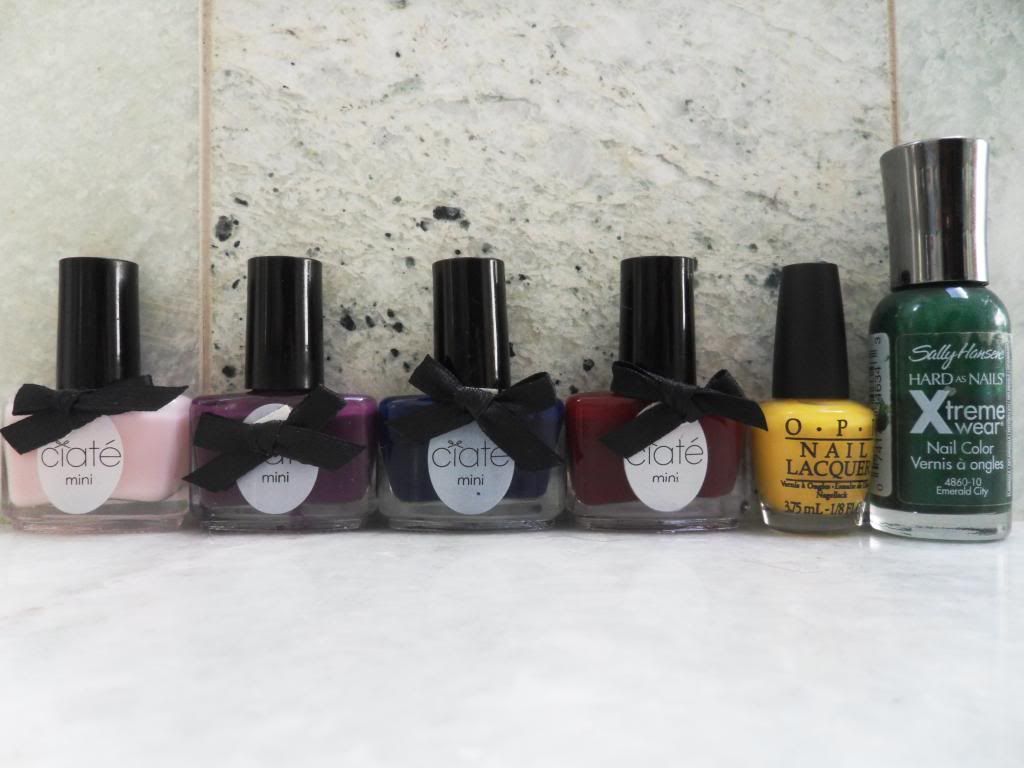 Ciate in Cutie Pie
Ciate in Cabaret
Ciate in Power Dressing
Ciate in Dangerous Affair
OPI in Candlelight
Sally Hansen Xtreme Wear in Emerald City
I thought this look was beautiful and classy, but still fun and not just your average french tip. This was the first time I ever wore french tips on my new rounded nails!
What do you think of this Jeweled french look?
Claws up!