Hello everyone and happy Earth Day! While Halloween is my favorite fun holiday, Earth Day is the one that means the most to me (though who says you can't gave fun on Earth Day?). As an environmental advocate, Earth Day was always close to my heart. The holiday began in 1970 as part of the modern environmental movement. Each April 22 is spent honoring our HOME and trying to undo some of the destruction we cause with our cars, factories, and deforestation. I have spent lots of time studying environmentalism, and when I was in high school, my friends and I went out every Earth Day to a local park to pick up trash and recycling off the ground and out of the lake. We always had lots of fun, and it felt good to be doing a little to help, plus it was nice getting acknowledged from passers by about our good deeds.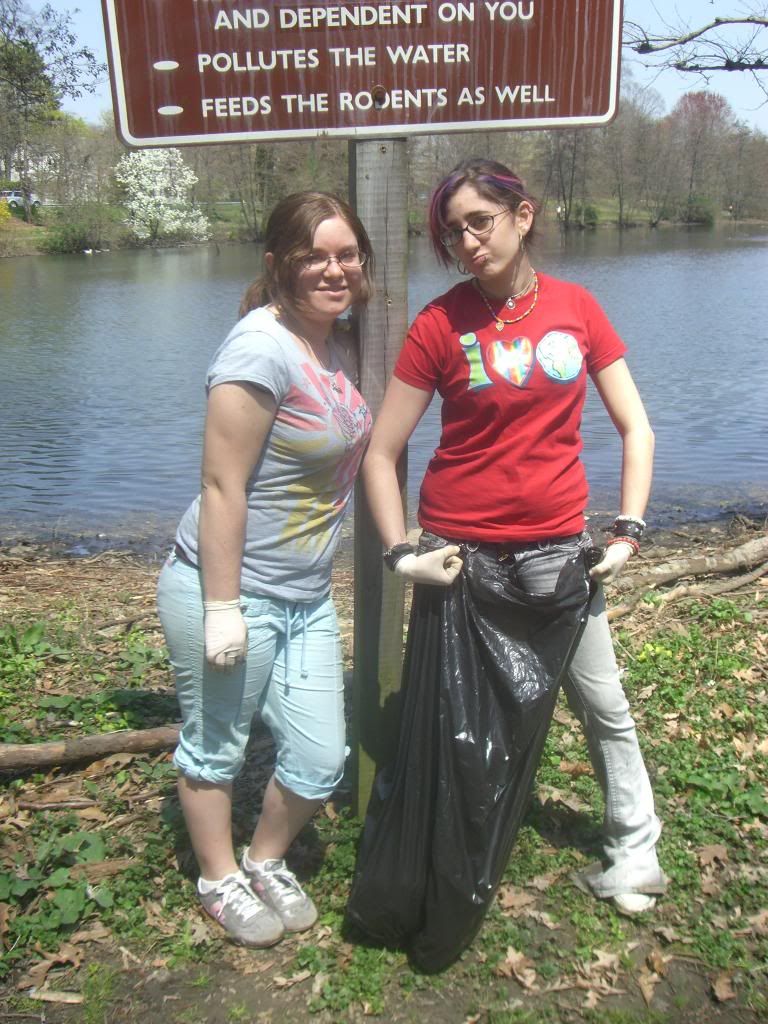 Environmental Warriors!
Since then I have gotten busy with work and school to go out to the park, though I would really love to go back, but my love for the environment hasn't faded. I wanted to show my love for our planet the way I love to express myself...on my nails!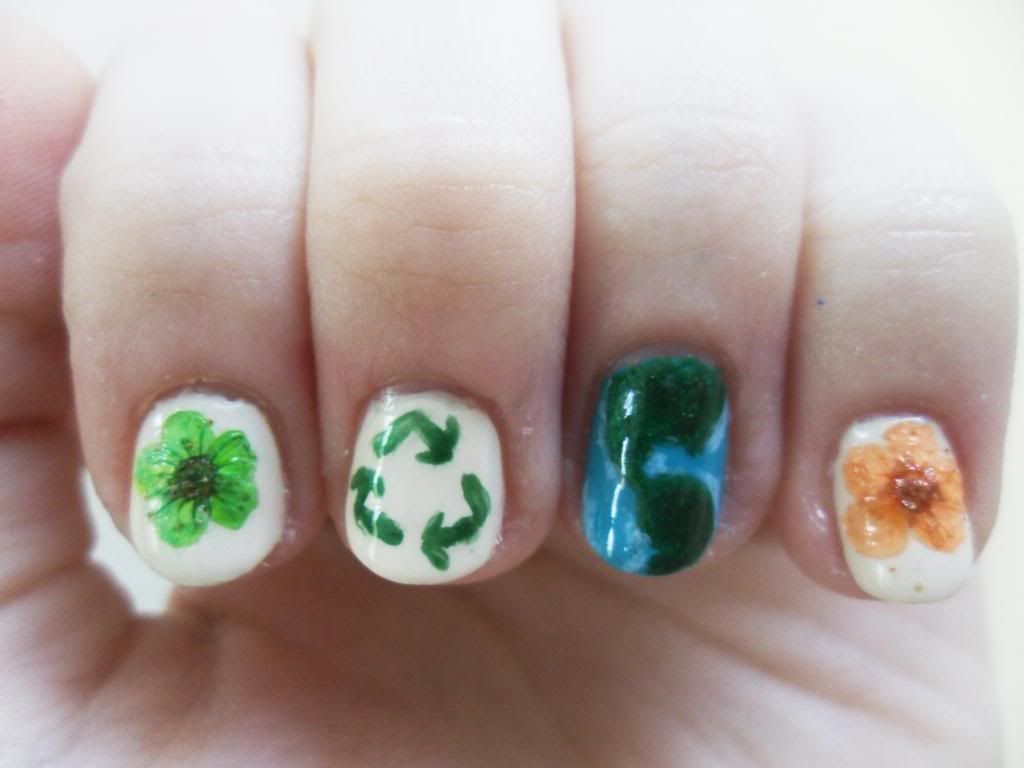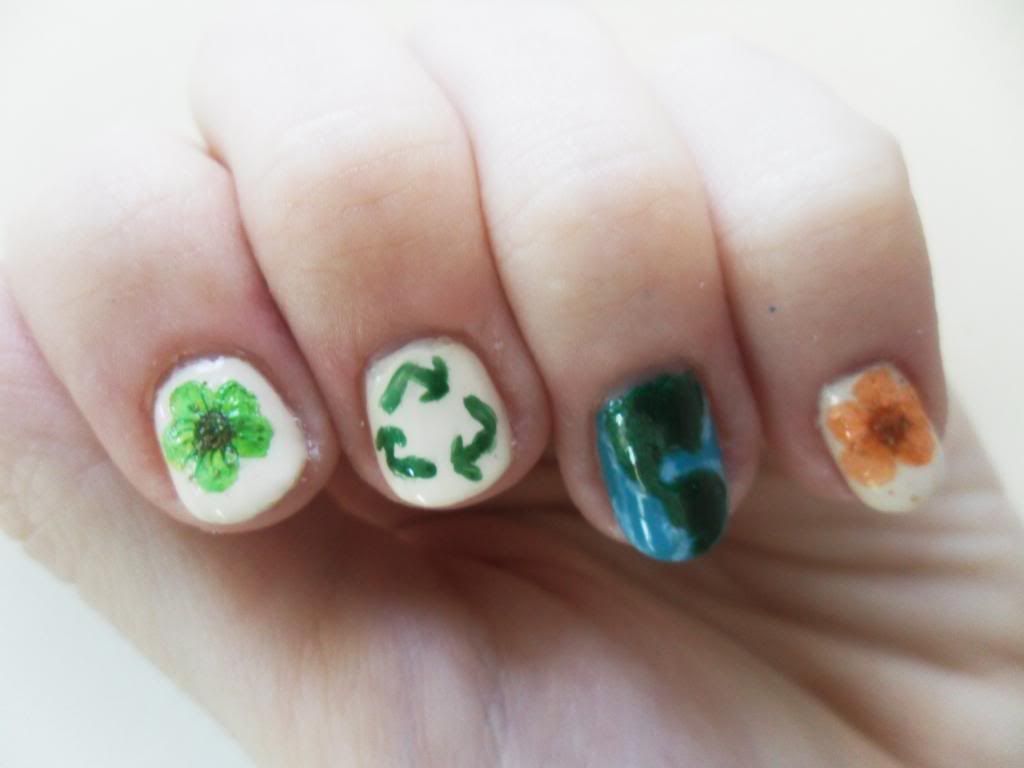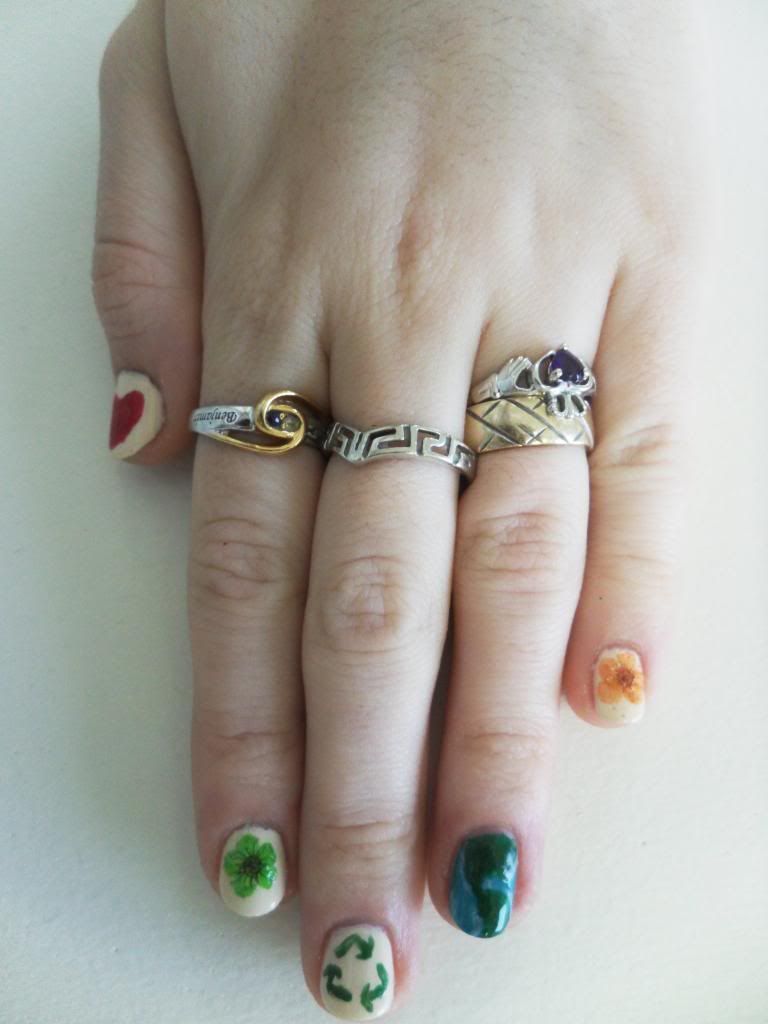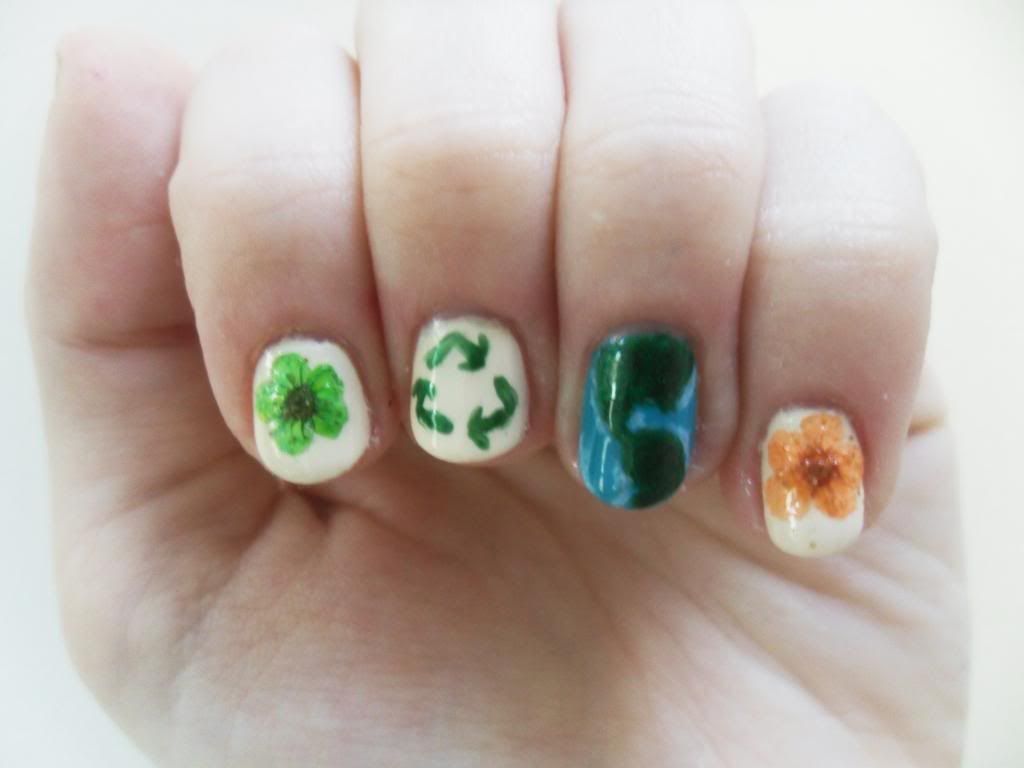 The Line Up: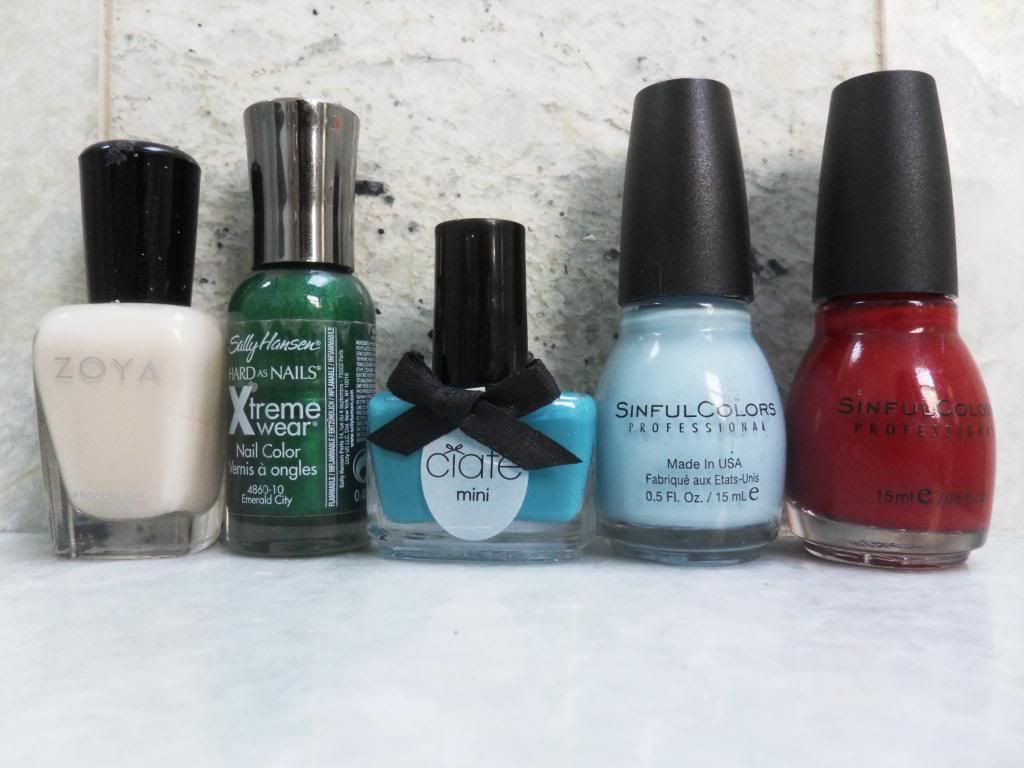 Zoya Jacqueline
Sally Hansen Xtreme Wear Emerald City
Ciate Headliner
Sinful Colors Sugar Rush
Sinful Colors Ruby Ruby
I really enjoyed creating these Earth Day nails! It was so much fun painting so meticulously, just like I used to in art class. I think each nail came out great, and its a good reminder of what today is about, loving out Earth!
There are many easy ways to help out planet this Earth Day, and every other day of the year:
Ride you bike to work, or even walk!
Its sunny out! Turn off the lights and open a window.
Don't eat meat. Even one vegetarian meal a week helps the environment.
Reduce. Reuse. Recycle!
Plant a tree.
And of course, go to your own park and clean it up for other people (and animals) to enjoy!
The problems of pollution, deforestation, and animal extinction are not just a one day out of the year thing. These issues exist, and worsen, every day. Think of what Earth has given to us, and make sure to give it back, this is our home!
What do you think of my Earth Day nails? What are you going to do to save our planet?
Claws up!