Hey everyone! As you read this (if you're reading this Friday afternoon) I am actually in Virginia looking at apartments and a job! Ben got a job in VA, near Washington DC, and we are moving at the end of June. I'm not too thrilled about having to move so far from home, and I am super worried about moving my cat so far away, but I can't even tell you how excited I am to finally be close to Ben. After 4 years of long distance dating, it is going to be amazing getting to see him all the time. And luckily I wont be so far away from home that I can't hop on the bus and visit for a weekend!
I wanted to wear something light and pretty on my nails. I recently won the Sinful Colors Sugar Rush collection in a giveaway and it was time I finally get them a try. When I saw the polish, Sugar Rush, a pastel blue, it reminded me of Cinderella. I don't have Cinderella, but I do have a nice shimmer polish, and I thought I might be able to make a Cinderella look-a-like.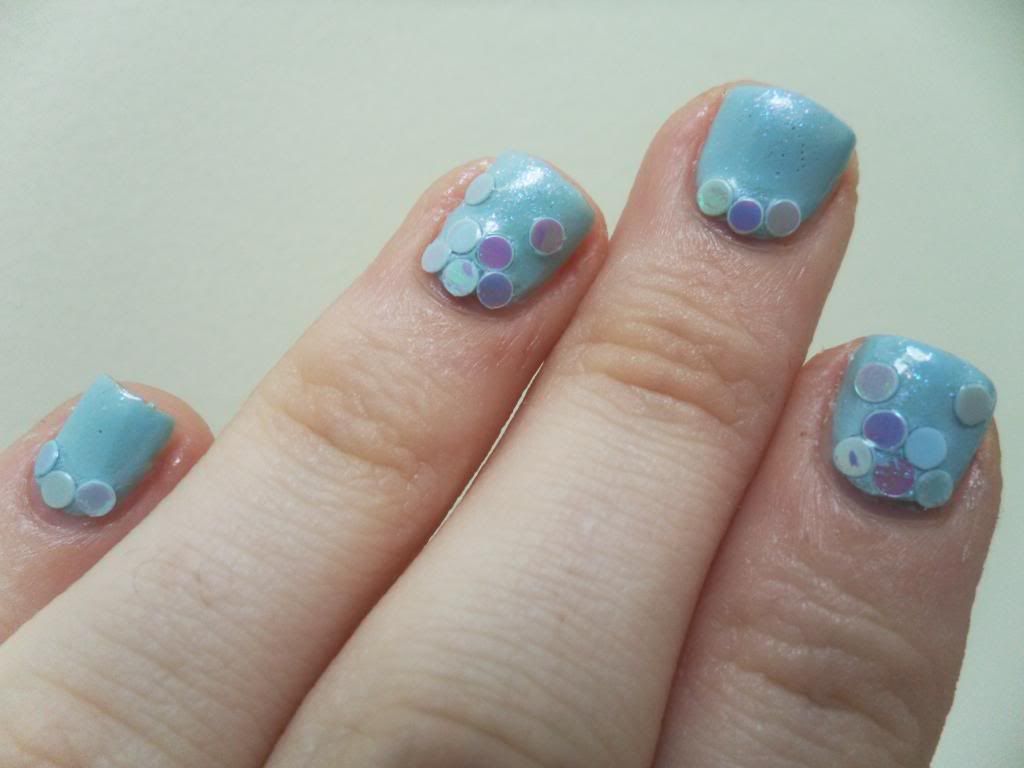 I have been totally obsessed with circle glitters lately, and I remembered I had big, iridescent, blue circle sequins. They totally matched my polish so I added them on for an extra touch of bling.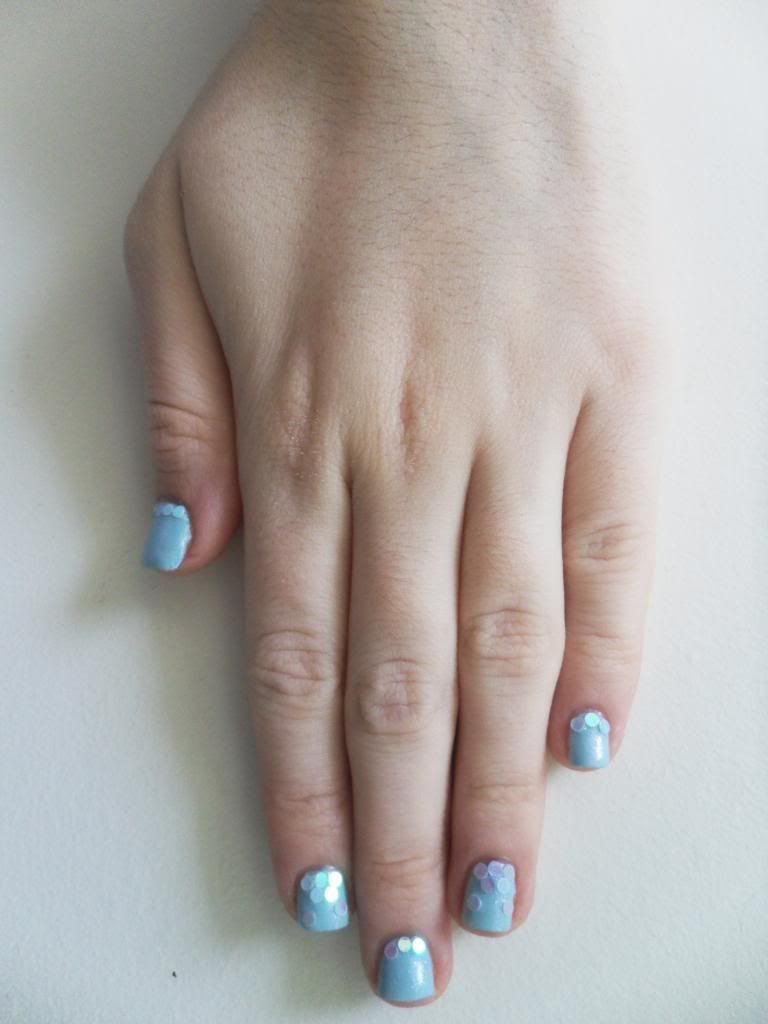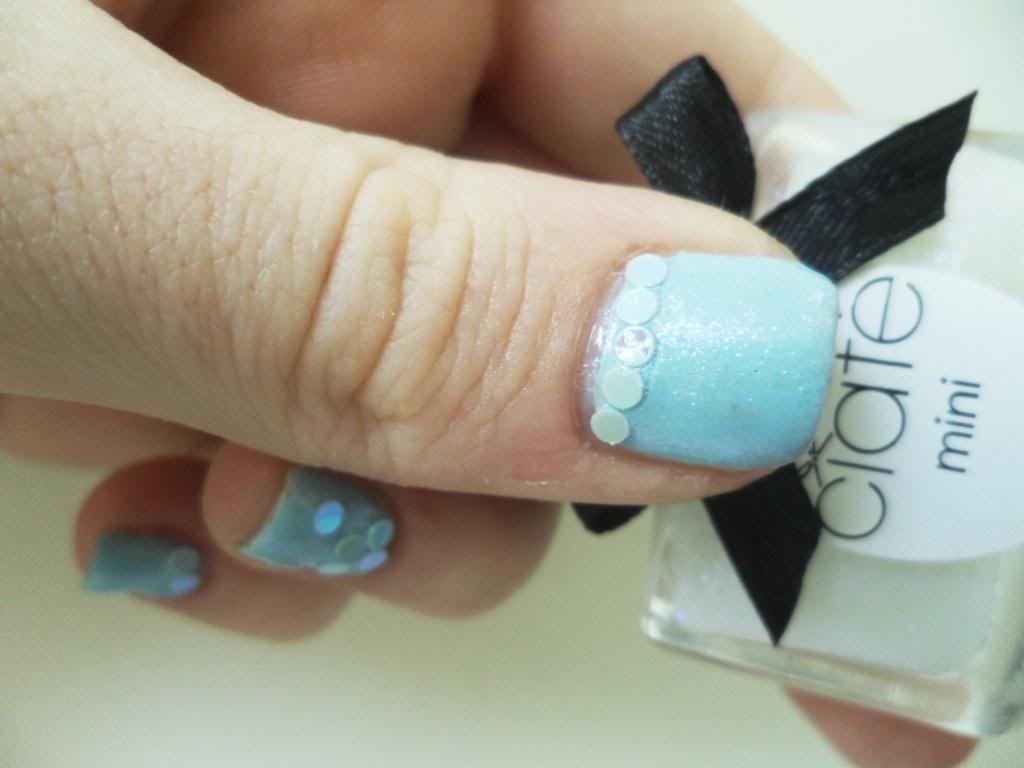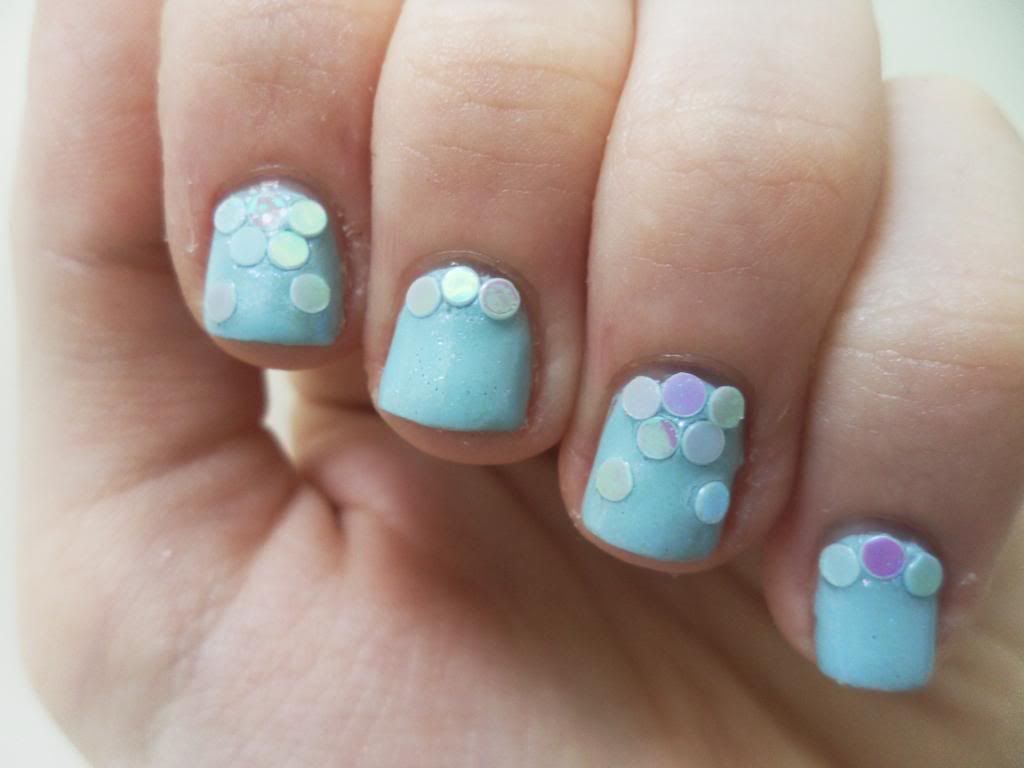 The Line Up:
Sinful Colors in Sugar Rush
Ciate in Halo
I was really happy with this look. I thought Halo made Sugar Rush look so beautiful, and you can never go wrong with circle glitters!
Do you think my layering experiment looks like a Cinderella doupe?
Claws up!