Hey everyone! Have you been enjoying the warm weather as much as I have? I am hoping that the rains of spring are at an end so I can enjoy all the sunny days. Seeing the sun shining made me crave strawberries! O loved picking them every summer in my back yard and eating them right off the plant, still warm from the sun. I might not be able to pick strawberries just yet, but that doesn't mean I can't wear them on my nails!
Oh, and for a little treat I have my very first photo tutorial!!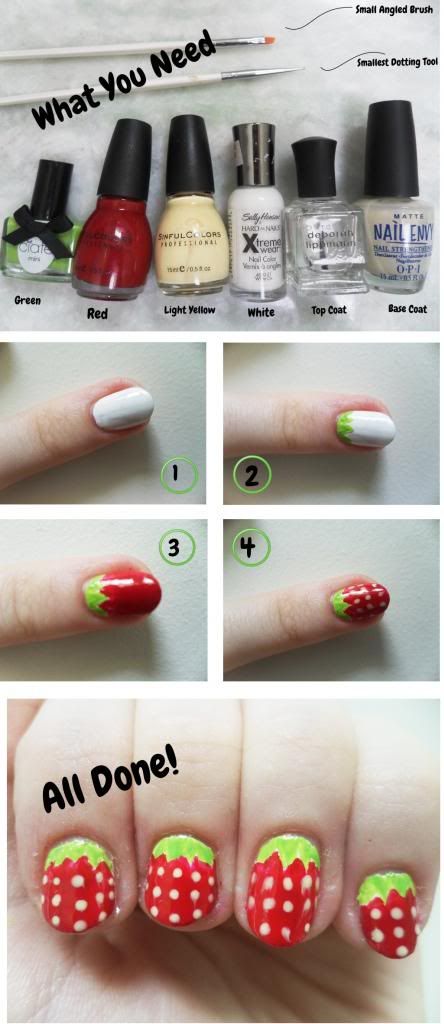 1. After applying your base coat, pain on one coat of your favorite white polish.
2. Using a small angled brush, paint on the leaves in your green polish.
3. Fill in the spaces between the leaves, and the rest of your nail, with the small angled brush and your red polish.
4. Use your small dotting tool to add little yellow dots for your seeds. Clean up and top coat!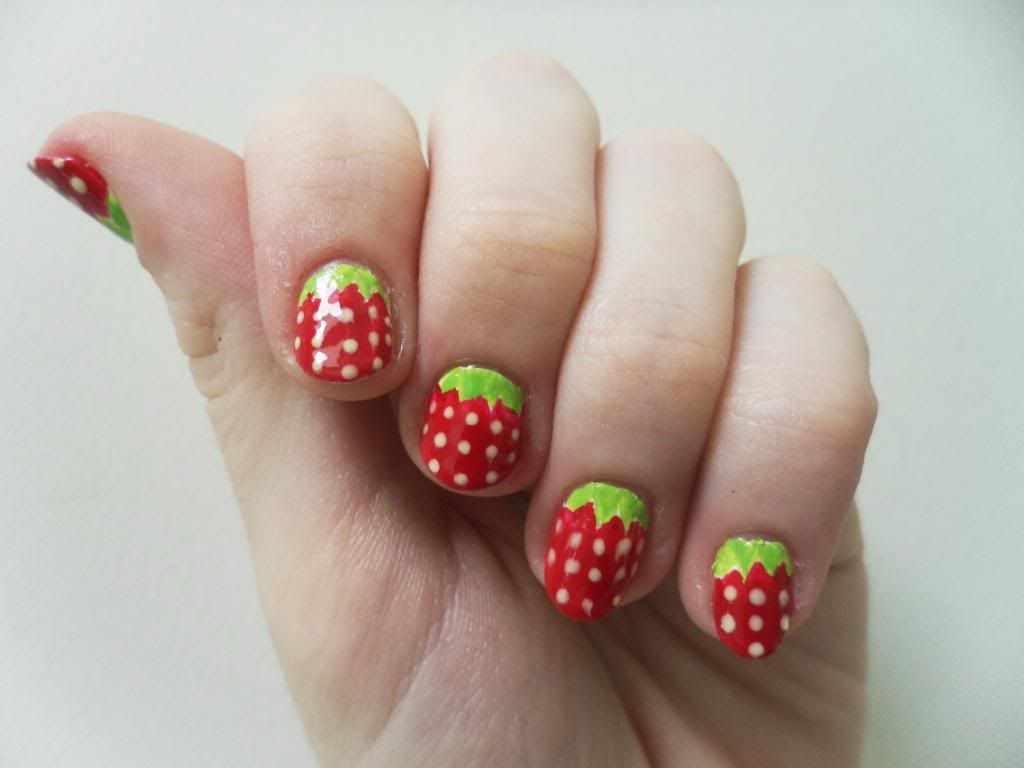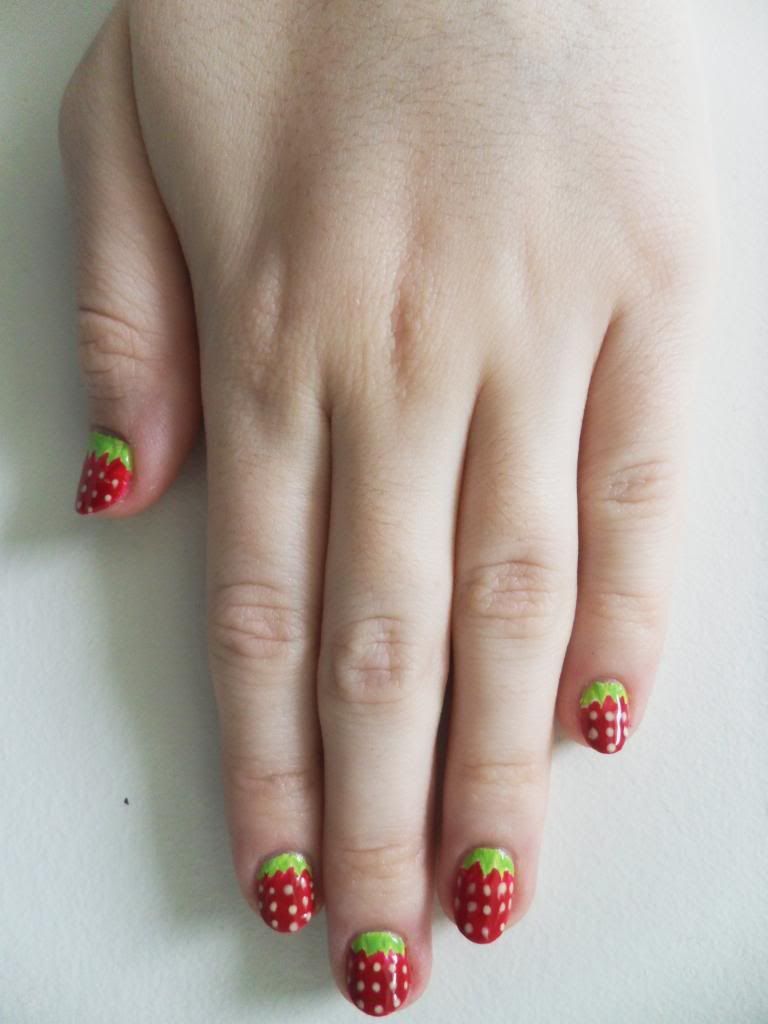 The Line Up: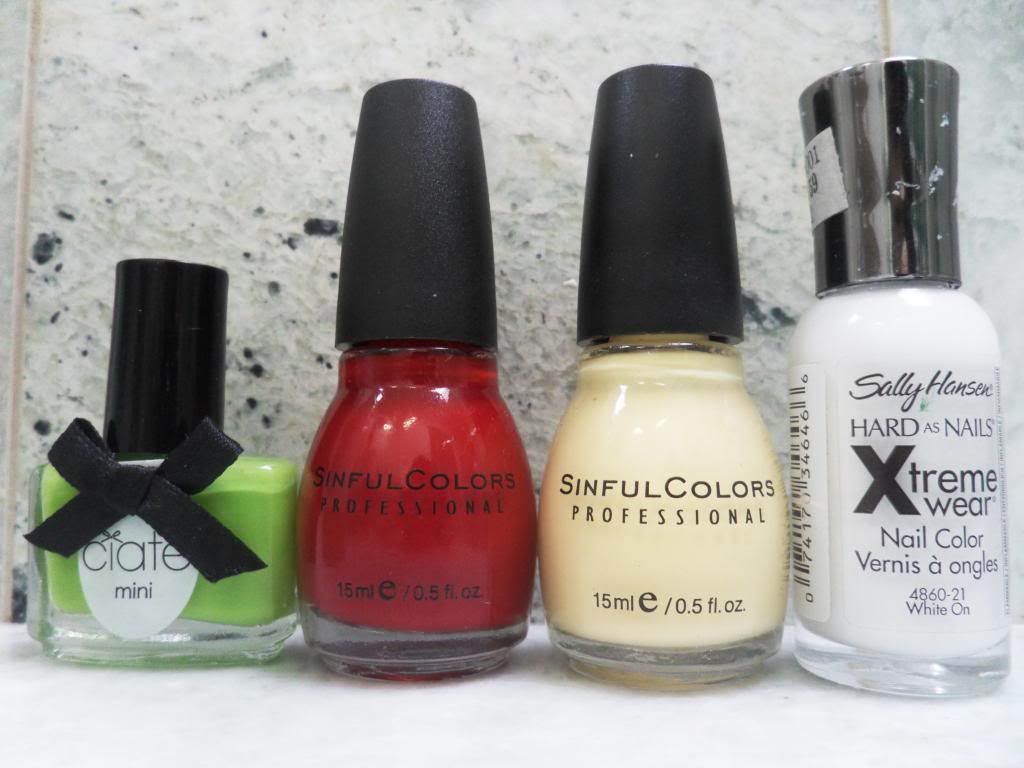 Ciate in Mojito
Sinful Colors in Ruby Ruby
Sinful Colors in Unicorn
Sappy Hansen Xtreme Wear in White On
I thought these strawberry nails were cute, fun, and perfect for summer! No the weather just needs to catch up to my nails. Maybe I can will the Earth to move around the sun! *MOOOOOOVEEE*
What do you think of my strawberry nails? Do you want me to do more tutorials?
Claws Up!