Hello hello everyone! I hope everyone has been enjoying this beautiful weather, I know I have! Too bad its going to rain here the rest of this week. I stand by my total hatred of Spring...stupid rain!
Do you guys like to match your nails to events in your life? I love rocking Halloween nails the whole month of October, and I even did nails to celebrate
St. Paddy's day
, the St. Patrick's party weekend at Penn State. And today I have another pretty exciting day, and I felt I needed to commemorate that on my nails.
I love Sally Hansen Salon Effects nail strips. They always have really cute and fun patterns. I find myself being drawn in by the cute pattern, buying them. and then throwing them in my drawer for months. But I bought a certain set that I fell in love with, and I knew I had to save them for a special day...and today is that day.
I AM GETTING INKED TODAY!!! I am totally in love with tattoos! Tattoo shows, tattoo art, and of course getting tattooed. For reasons like not enough money, good ideas, and places on my body, this is only my 3rd tattoo, but I'm sure that might seem like a lot to some people. I like tattoo's to have special meanings, I mean the thing is going to me stuck on me the rest of my life, I better really love it! Plus I have made a conscious choice to only get tattoos that I can hide, so I have to choose carefully because there are only so many spots I can get them.
I got Sally Hansen Salon Effects in Tattoo Much a while ago with the plans of wearing them for when I get my next tattoo. They have a super cute pattern of classic tattoo images from hearts with banners, birds, and stars.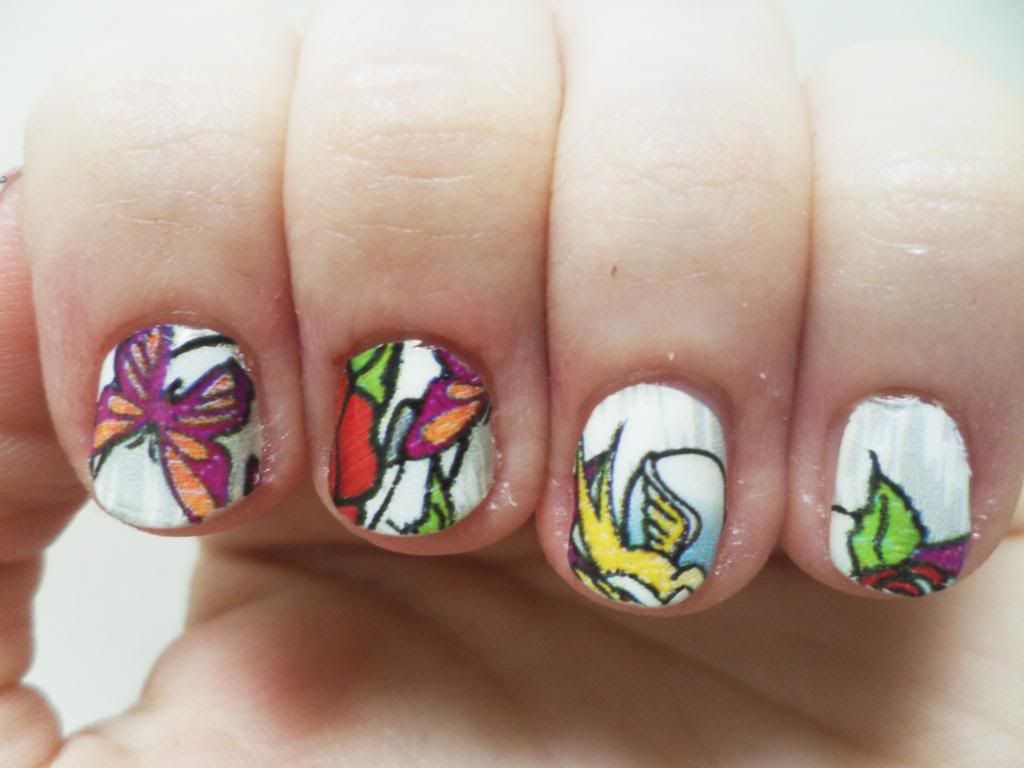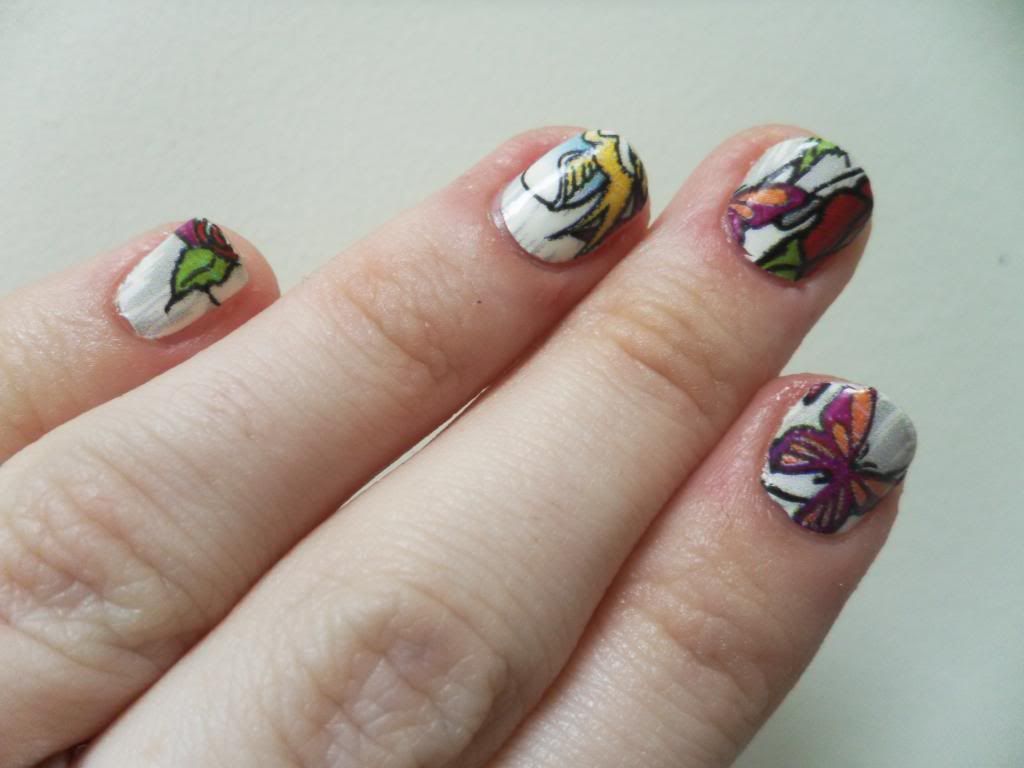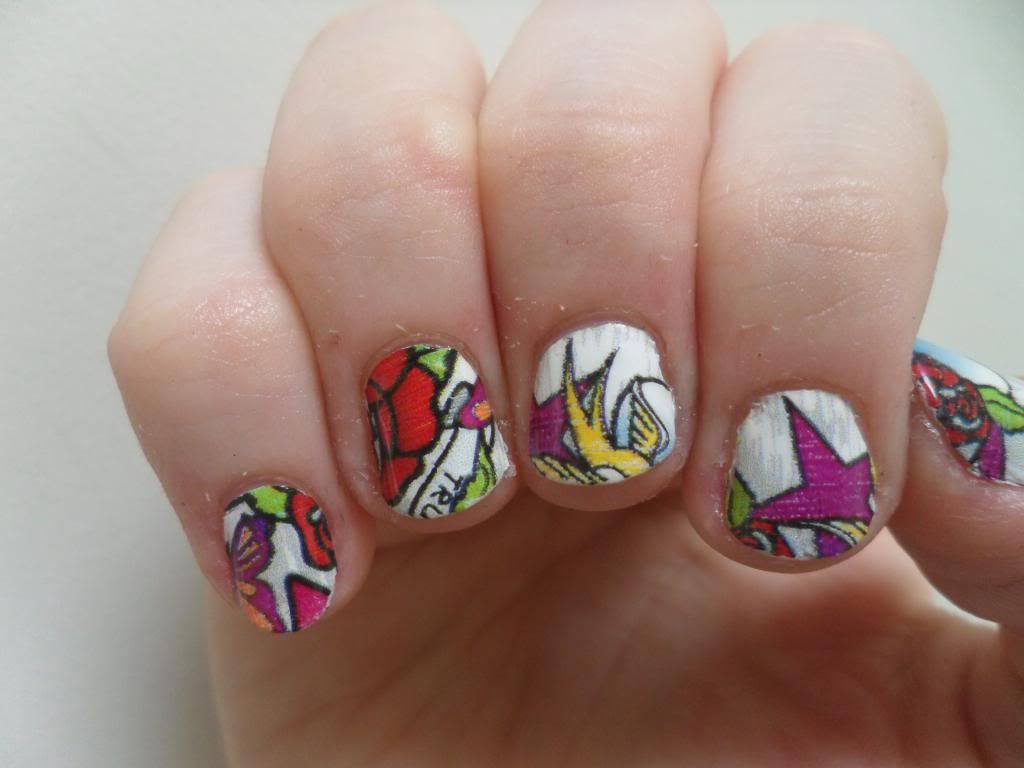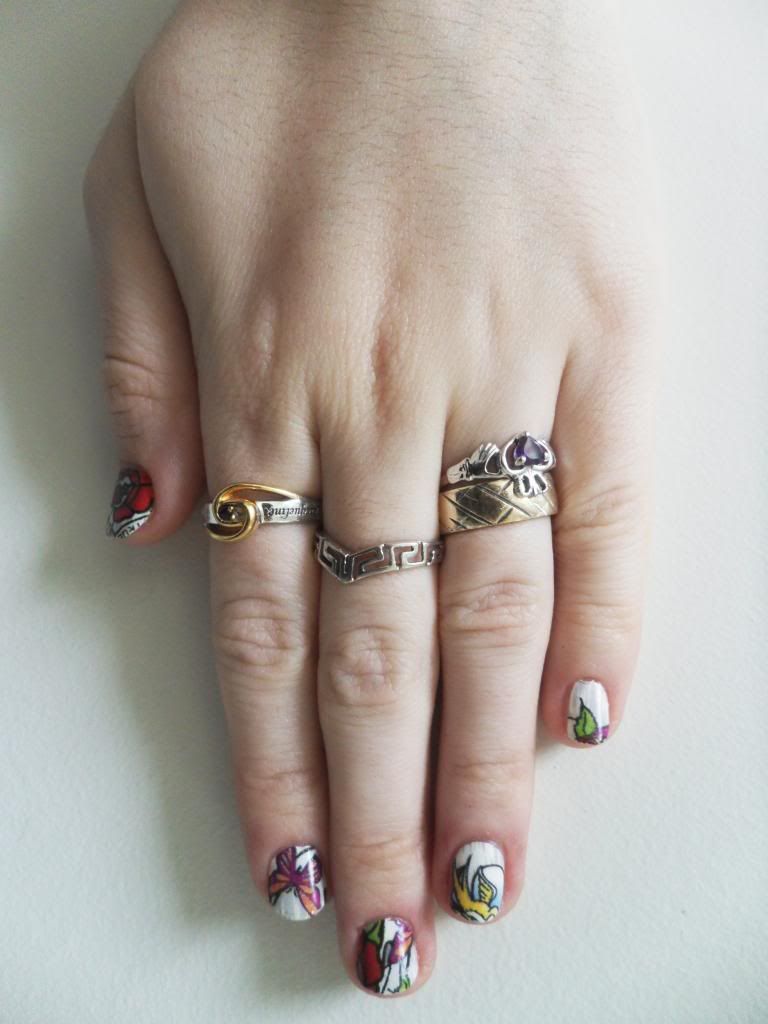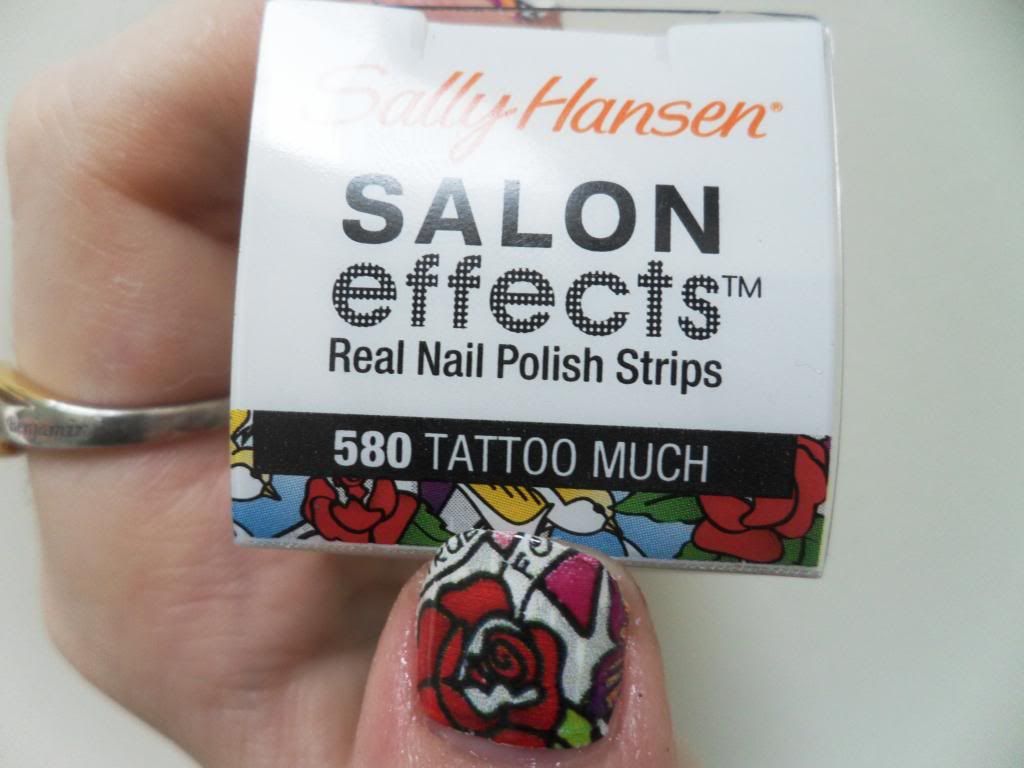 The Line up:
Sally Hansen Salon Effects in Tattoo Much
I just love the tattoo pattern on these... unfortunately the pattern was pretty large, and my nails are teeny tiny, so you can't really tell what they are :( I took a photo of the strips I didn't use so you could see the full pattern.
What do you think of Tattoo Much? Do you love tattoos like I do?
Claws up!