Attempted being the key word. I saw some skull nails on Pinterest and I have been wanting to try them for a while. (I'm not going to link to the original image because my nails turned out so bad I don't want you to compare them to what they are supposed to look like. If you find the original, well lucky you.)
Let's get this over with...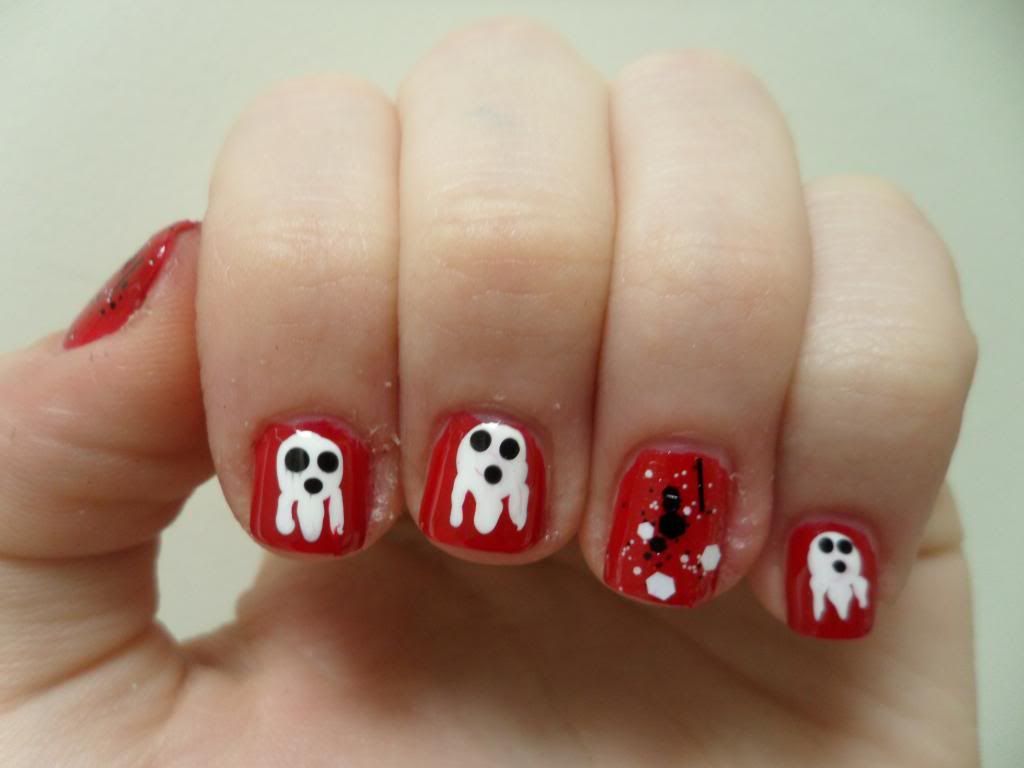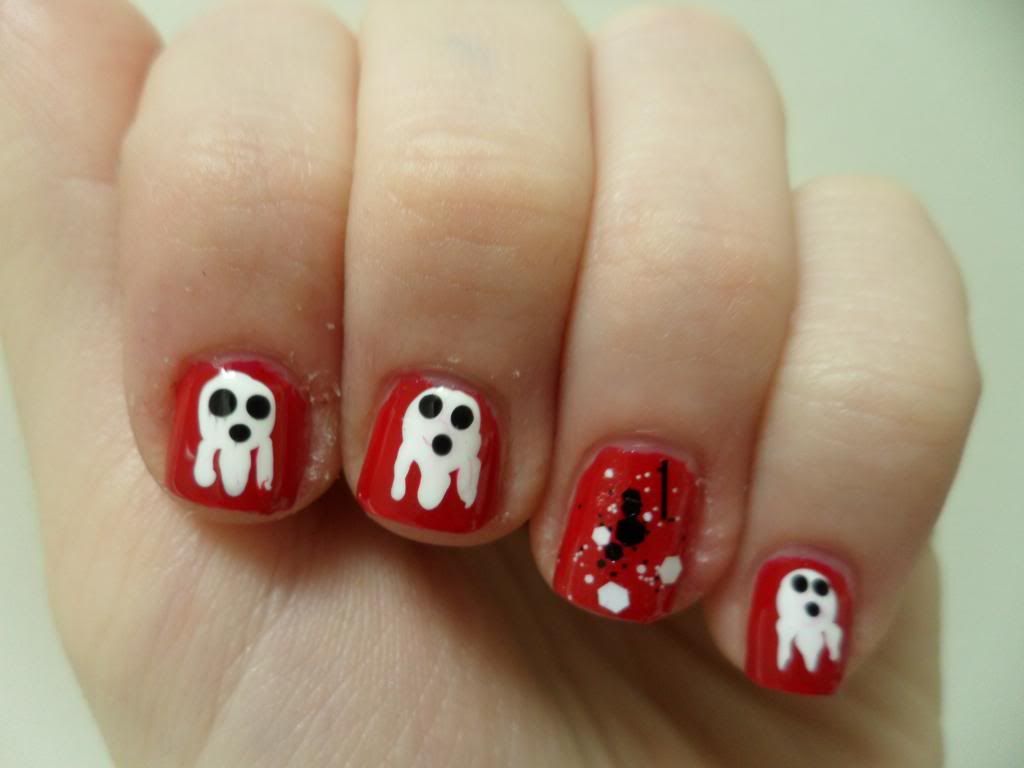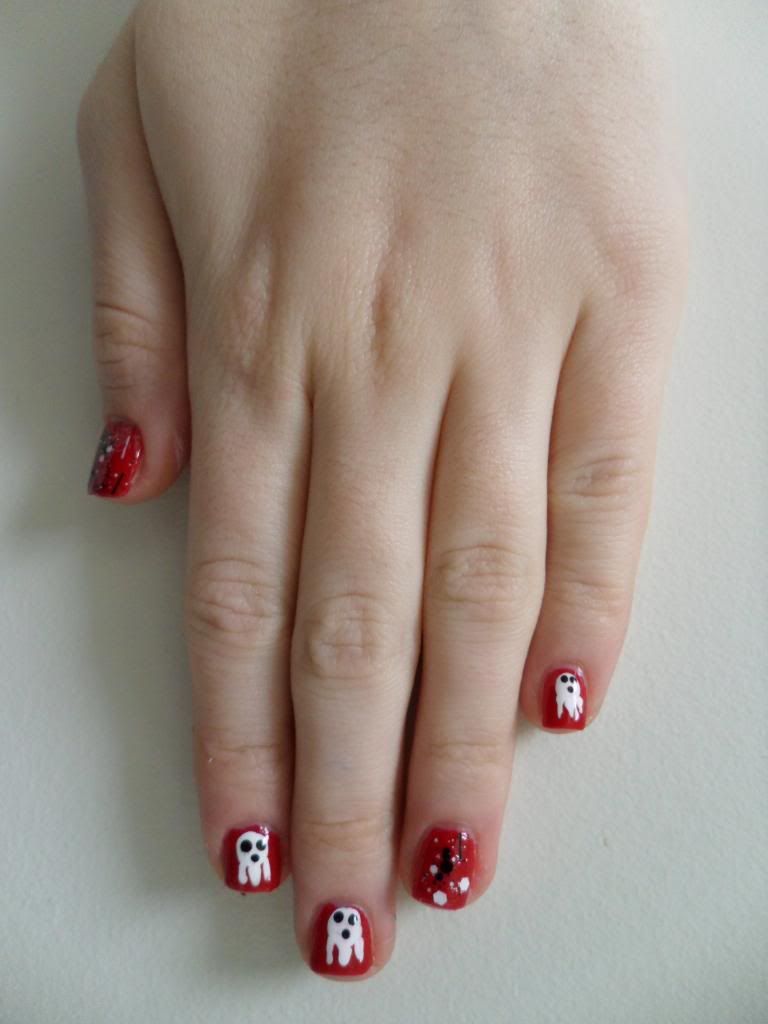 The Line Up: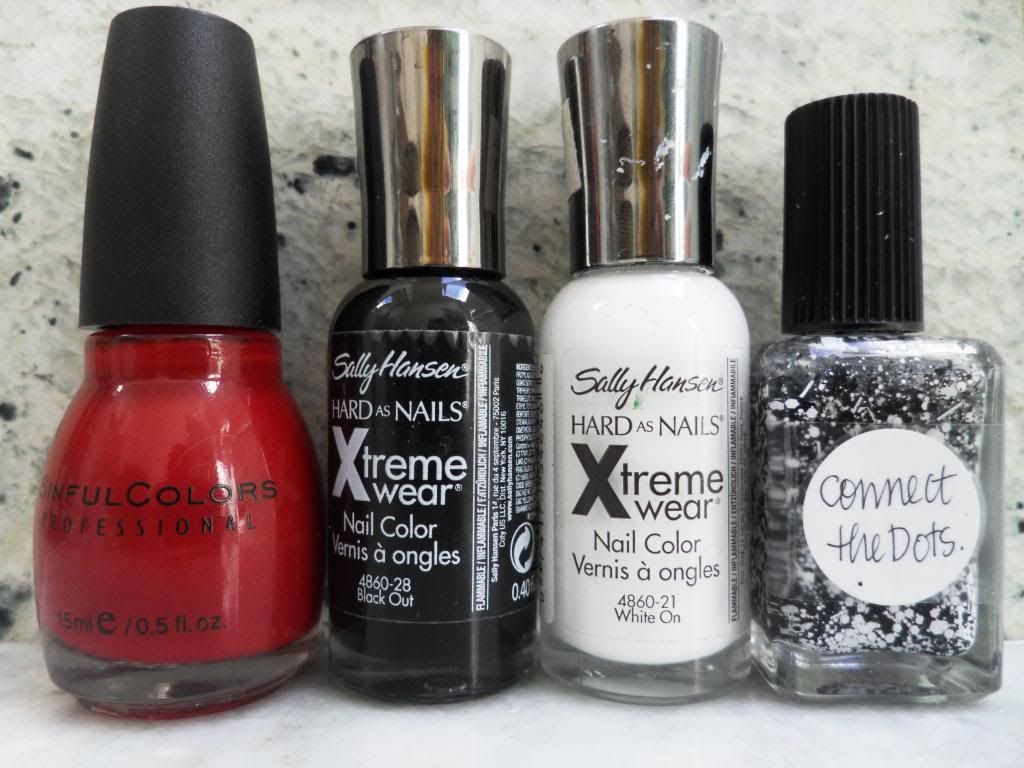 Sinful Colors in Ruby Ruby
Black Out
White On
Lynderella in Connect the Dots.
My friend at work said they look like ghost skulls...so lets go with that.
One thing that I did notice about this mani as I was taking the Line Up photo, I used the exact same polishes in my
Cruella De Vil
mani I did a while back. So here is my challenge for EVERYONE: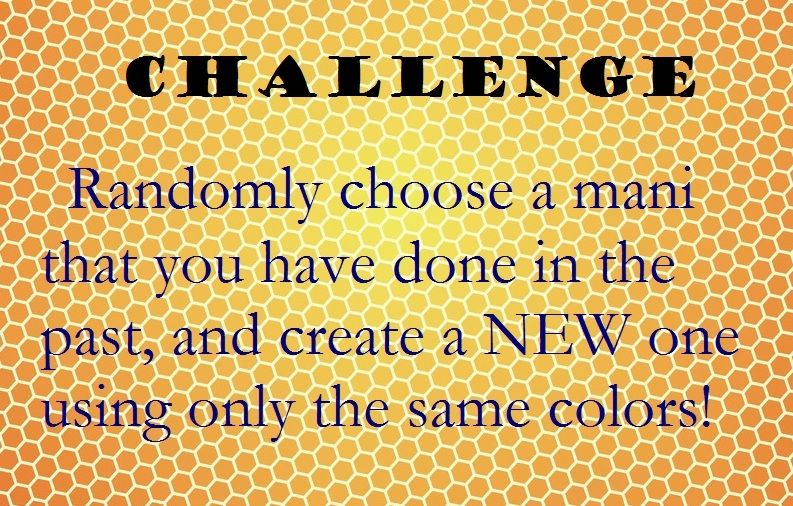 I'd love to see what everyone creates!
Claws up!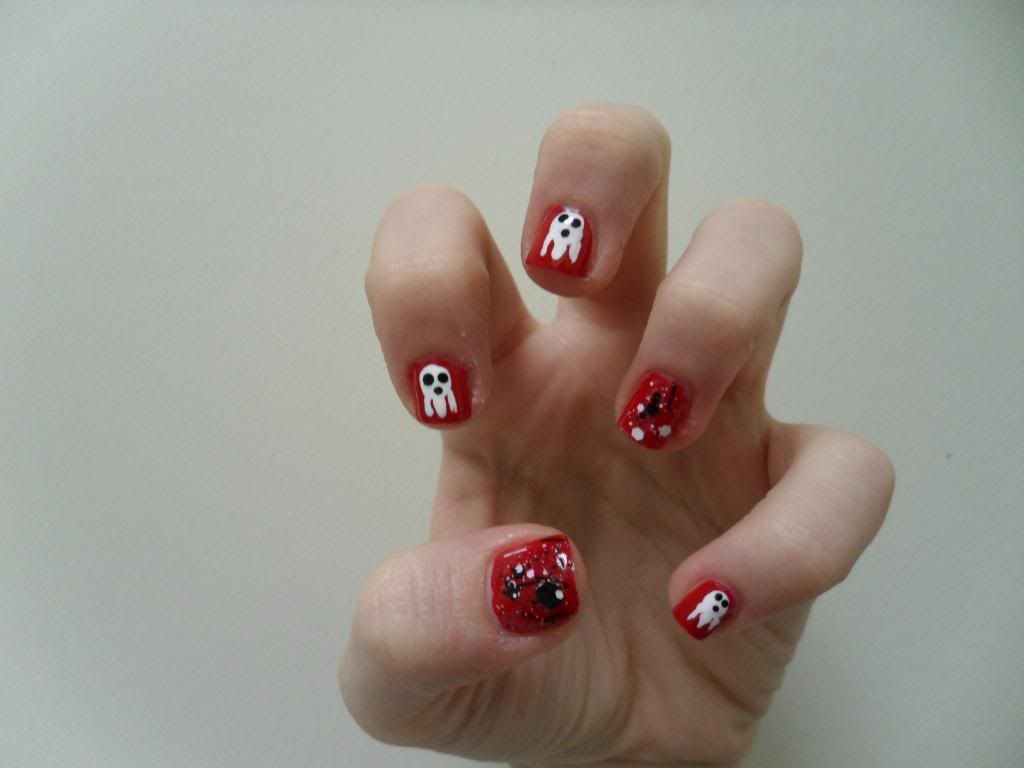 P.S. JUST ONE MORE DAY TO ENTER MY FIRMOO FREE GLASSES GIVEAWAY!